Seattle's waterlogged location and progressive slant mean that citizens stay well versed in the sustainability of their seafood and hold restaurants to high standards. For visitors, though, it isn't always easy to sort the Copper River wild salmon from the farmed shlock; and touristy restaurants, knowing people see Seattle as a seafood mecca, try to capitalize on the hunger for all things fishy. Don't get taken in by the hype.
The pesca-curious needn't settle. Whether heading to a restaurant specializing in seafood, like RockCreek Seafood & Spirits, or to one of star chef Ethan Stowell's pasta spots, diners can count on some form of it showing up almost everywhere. Those who know what to look for will find that locating sustainable options is as easy as identifying the Space Needle on Seattle's skyline.
How do locals know what to look for? The Monterey Bay Aquarium (MBA) runs the most trusted sustainability program. Its app and print guide give a good overview of how to make ocean-friendly choices. By checking the species and origin—which most servers in town will know if they aren't already called out on the menu—diners can choose a green "best choice" or yellow "good alternative" and stay away from the red "avoid" options.
Thanks to the near-pristine Pacific Northwest waters and eco-conscious consumers, most fish and shellfish produced in the region are green or yellow on the MBA's list: Dungeness crab (named for a nearby spit of land), farmed oysters, clams, mussels, spot prawns, and wild salmon. Even geoduck, everyone's favorite oversize clam with an uncanny resemblance to male genitalia, can be consumed without guilt.
Whether in search of a dozen freshly shucked oysters, fine dining, or sushi, visitors should know that certain Seattle restaurants go above and beyond when it comes to keeping waters stocked: not only serving sustainable seafood, but supporting the cause, taking risks to be on the leading edge, and acting as a model for other restaurants. Here are some of the best.
What to Eat:
Eat this: Local albacore tuna, scallops, and catfish at Mashiko
When chef Hajime Sato revamped the menu of his sushi restaurant in 2009 to be entirely sustainable, he was one of the first to do so. For Sato and his sous chefs, including a far-too-rare woman sushi chef, this meant convincing diners to try namegi, catfish prepared in the style of eel, and to skip the darling of sushi snobs, bluefin tuna. Almost a decade later it has worked: Diners have embraced the chance to eat beyond the usual choices. Mashiko is still so busy you need a reservation to get in, and the restaurant is doing its part to keep seafood in the water.
Eat this: Wild Alaskan cod at Nosh the Food Truck
British-style fish and chips, wrapped in faux newspaper and served with minted mushy peas, imitate a dish from across the ocean.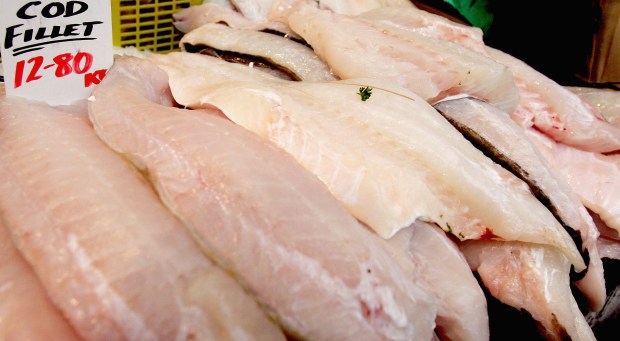 Eat this: Oysters, mussels, and all kinds of clams, including the famous geoduck, at Taylor Shellfish Farms
For the freshest and best seafood, go straight to the source. But if swinging a trip to Taylor's seaside shops (in Shelton and Samish Bay) isn't quite in the cards, belly up to the bars in Seattle. Each of the three—soon to be four—local spots serves shellfish straight from the fifth-generation family farms around the region. When you're farming oysters on the same sand that your great-great-grandparents did, you keep in mind how to make sure the same opportunity—and crabs, mussels, and scallops—will exist for your own great-great-grandkids. Taylor's oysters are labeled on menus around town, but go to one of their locations for the most knowledgeable staff (they all take trips to see how the products are raised) and the most seafood-forward preparations.
Eat this: Affordable oysters at Shuckers, Coastal Kitchen, and The Brooklyn
Eating sustainable seafood in Seattle doesn't have to be expensive. Most oyster bars, including Shuckers in the Fairmont Olympic Hotel (the bivalves run $1.50 a piece during happy hour), Coastal Kitchen (oysters run $1.50 during happy hour and only $1 on Tuesdays), The Brooklyn ($2 oysters and $5 beers at happy hour), offer a late-afternoon affordable oyster option.
Award-winning chef Renee Erickson operates a half dozen restaurants in the Seattle area, three of which focus almost entirely on seafood. Making sure there's enough of the good stuff to go around weighs heavily on her. At Bar Melusine, The Walrus and the Carpenter, The Whale Wins, and Barnacle, she received three asterisks—the highest praise—from Smart Catch, a collaboration between the James Beard Foundation and the nonprofit Fish Choice. She was among the first chefs to support the pilot program, designed to help chefs make sustainable decisions when sourcing products.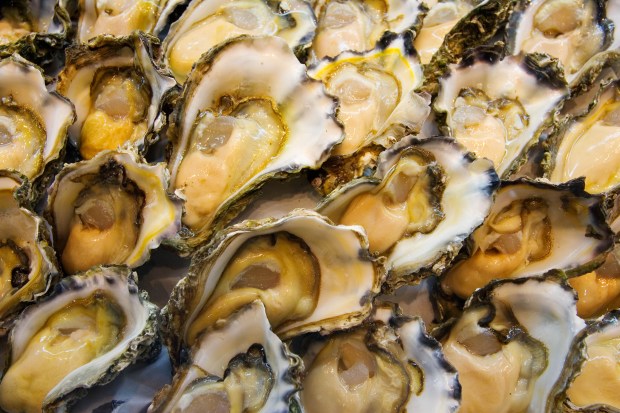 Even at the epicenter of tourists, this Seattle spot is committed to a sustainable menu, using wild salmon, scallops, Oregon Bay shrimp, Dungeness crab, halibut, and local oysters and clams to keep their chowders—and local waters—brimming with seafood.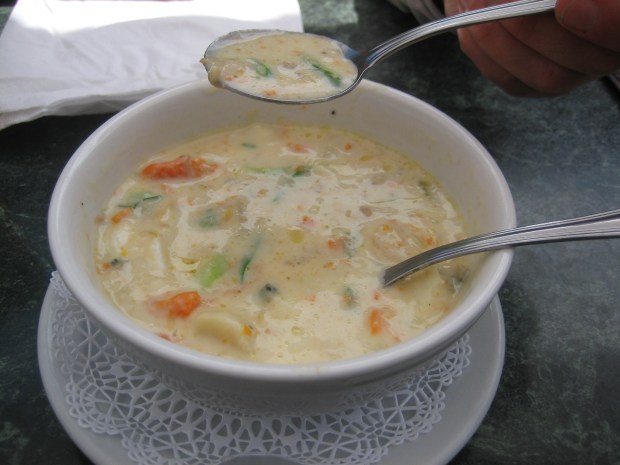 What not to eat: Farmed salmon from tourist restaurants, bluefin tuna at sushi restaurants (other than Mashiko), imported shrimp—the case at almost any restaurant that doesn't specify their shrimp or prawns are American—and crab: there's no reason to eat crab that's been frozen here when live Dungeness are so plentiful. But at the least, if you see snow or king on a menu make sure it's Alaskan, as imported ones are not sustainable.