Seattle doesn't like to brag—but that's only because we don't want everyone to know how awesome it is here. In fact, a well-known saying, coined by a newspaper columnist years ago, goes something like this: "Don't move to Seattle. It rains a lot here."
But now, thanks to Amazon, the secret's out about our drizzly, coffee-drenched little slice of paradise, and Seattle is changing. The last time the city made the map like this it was for grunge, the movement that spawned a million flannels. Since then, that angsty punk ethos has given way to a diverse—and distinct—thriving music scene.
Beyond some of the bigger and more obvious venues, like the elegant Paramount and the Neptune Theatre or dinner and jazz club the Triple Door, here are some great places to discover local music. The list starts with a little bit of grunge history but doesn't end there. Seattle's got all ends of the music spectrum covered—from indie rock and electronic to hip-hop and more.
Re-bar
Nirvana, whether on purpose or not, made its 1991 release party for Nevermind the stuff of legend—by getting kicked out of Re-bar for starting a massive drunken food fight. These days, the intimate venue seems dwarfed by the mammoth glass towers surrounding it in what has become Amazon territory—South Lake Union—but the venue still has a tenacious grip on underground music and culture in the city. In addition to regular house, goth, and queer dance nights, the space hosts art exhibits, plays, poetry slams, burlesque, and more. It's a regular stop for drag queen Dina Martina's holiday tour, and if you're a found-video and B-movie freak, the biweekly Collide-O-Scope! is a blast.
Kremwerk + Timbre Room
Right around the corner from Re-bar is Kremwerk and its little sibling, Timbre Room, premier destinations for the discerning electronic-music fan. The downstairs decor boasts a future-meets-retro vibe, with rich red and purple lights and even a couple chill side rooms to lounge in. The basement space has been blessed with the presence of everyone from experimental artists like Laurel Halo and Raica to techno and ambient powerhouses like TJ Hertz (aka Objekt) and Actress. In the summertime the outdoor patio is packed to the brim with some of the hottest partygoers in town, and the DJ's deep cuts are bumpin'. The queer-centric nightclub also started a weekend-long electronic-music festival in September—called Kremfest—to fill the electronic-music hole that the renowned Decibel Festival left when it ended its run.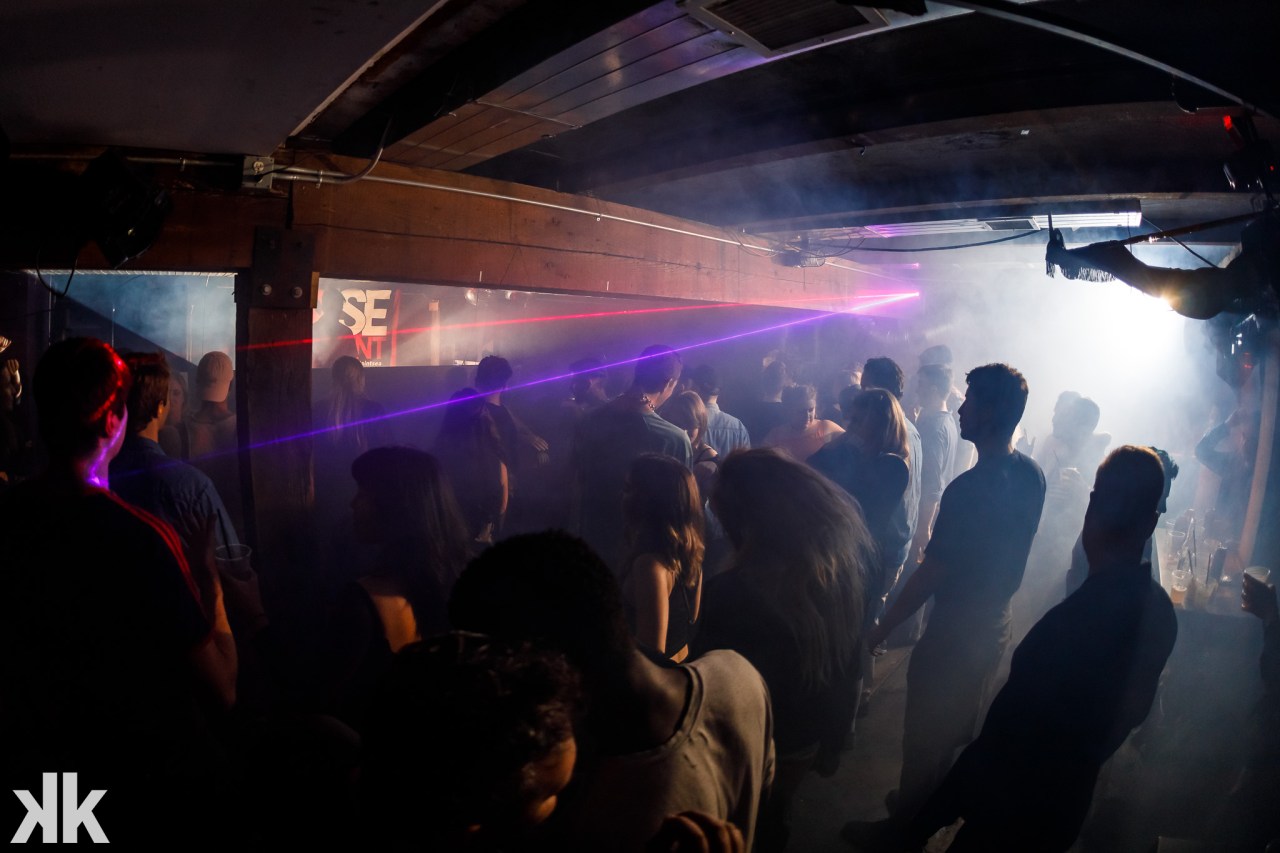 Easy Street Records
Easy Street Records is every music lover's Sunday-brunch dream: stacks of sweet vinyl to sift through upstairs and a stack of sweet pancakes awaiting you in the cafe downstairs (or you can try other breakfast delights with music-themed names like New Wave O's Rancheros or the Johnny Cash Special). Owner Matt Vaughan opened his West Seattle store in 1988, and since then it's hosted over 500 in-store performances in just the past decade. In fact, it's tough to name a Seattle band that hasn't played there at least once over the years. (Its larger space in Queen Anne—which, sadly, closed to become a Chase bank—hosted bigger acts like Lou Reed, Yo La Tengo, Patti Smith, and Lana Del Rey.)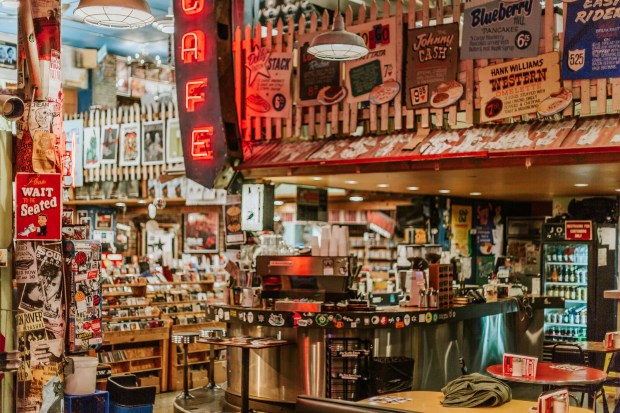 The Vera Project
Vera is all about being all ages. It's not only a place where some amazing bands have passed through, like Minus the Bear, the Shins, Quasi, TV on the Radio, the list goes on… and where Perfume Genius played his first show ever. But the volunteer-run arts and music venue also fosters young talent and builds a strong community with an overflowing  calendar tends to focus on regional Pacific Northwest and touring indie or punk bands like Dude York, Thunderpussy, Mommy Long Legs, and more.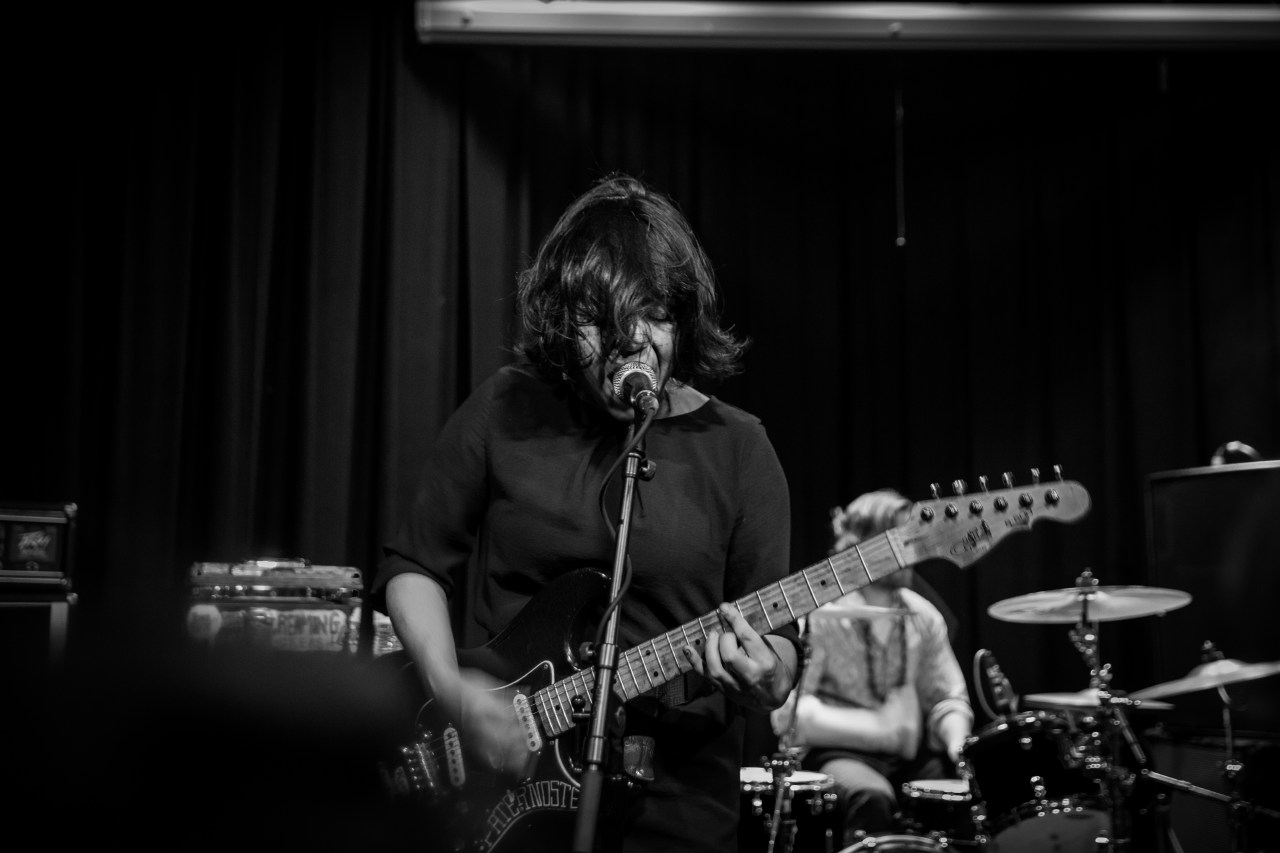 KEXP
After moving their digs to a fresh new space in Seattle Center, KEXP has come a long way from their humble roots as a small college radio station in the U District. Now the station plays a ton of eclectic shows, featuring everything from rockabilly and reggae to punk and hip-hop. And KEXP's live in-studio sessions, some of which are open to the public (check their website for the who, when, and how), are a great opportunity to catch an intimate performance at a radio station that has its pulse on some of the hottest local, national, and international acts around.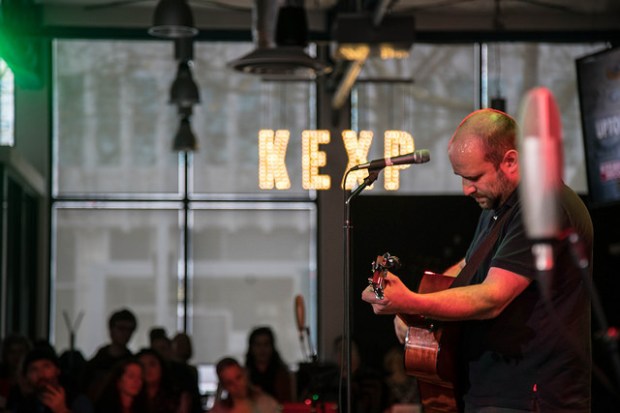 The Chapel Performance Space
This unusual space at the historic Good Shepherd Center (a former Catholic school) in Wallingford is Seattle's best-kept secret for experimental and post-classical music, avant-garde and improv jazz, sound art, and more. The good folks at Nonsequitur, who curate the Wayward Music Series, often feature Seattle-area composers who play off-the-beaten-path instruments like gongs, modular synths, and marimbas, filling the former church with divine reverberations as the evening light seeps in through the stained-glass windows.
Chop Suey
The best place on the hill to catch up-and-coming local bands and DJs, Chop Suey has a little something for everyone pretty much every night of the week. The fine roster of live shows includes everything from pop to hip-hop, karaoke, and even occasional tribute nights, when local bands cover songs by recently fallen musical heroes like David Bowie and Tom Petty. After a remodel in 2015, the new owners transformed the side lounge into "the den," giving it a comfy living room feel and opening the space to occasional readings and local literary events. Every Saturday night a rotating team of DJs douses the crowd with dance-heavy indie-pop hits at Dance Yourself Clean, a night which started here and has spread to clubs in Portland, LA, and New York.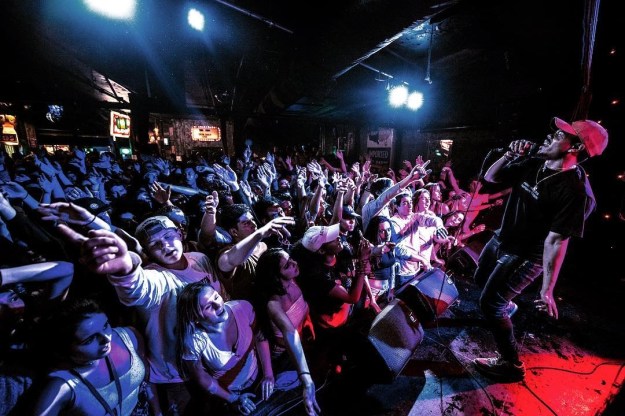 Sup Pop Retail Store
OK, so the store is not exactly a dance club or live music venue, and it's actually located in the airport. But it's the legendary Seattle-based label's only physical retail location anywhere, so it's worth a visit if you happen to be there. (It might even be worth missing your plane for!). Also, you can skip the Starbucks mug and the dumb Space Needle keychains—what's a better Seattle-themed gift to take home to your loved ones than the latest Shabazz Palaces' Quazarz double-album set or a U-Men reissue comp? Yes, please!