The agricultural south of Italy produces all of those things that we love to think about when we think about Italy: wine, olives, wine, and olives. In Puglia, which is known for producing great quantities of grapes, there's been something of a shift in the way that the fruit is treated. As Vito Polosa, Italian wine expert and New York City–based importer, says, "Puglia has been for the longest time the grape source for all over Italy. [Both] the red grapes and the white grapes of Puglia have been shipped everywhere, all the way to Piemonte and to France at times. There was not a serious culture of growing grapes and making good wine [here]—it was more of a culture of 'Let's grow grapes and sell them.' Just in the past 10 years it has been more of [an attitude of] 'Oh my god, we have a spectacular culture. We should be proud, we should make our own things and have our land be respected.'" Puglia is a fine place for making wine, due to its mix of elevations, soil types, and the amount of sun the grapes get. And Pelosa says it's only going to keep getting better.
To that end, Polosa broke down for us what you should know about this region's little-known varietals, whether you're drinking in Taranto, Rome, or New York.
Nero di Troia: Also referred to as Uva di Troia, this grape can be found in Castel del Monte, a region in northern Puglia that's a bit cooler than the rest of the area. This, says Polosa, creates conditions perfect for wines that are a bit more elegant than those found in the rest of the region. The Nero di Troia grape yields a wine with "a very rich fruit vein, but also a strong acidity." Previously, Nero di Troia was used primarily as a blending grape, being softened by grapes like Montepulciano or aglianico. Try with aged cheeses, lamb, or game.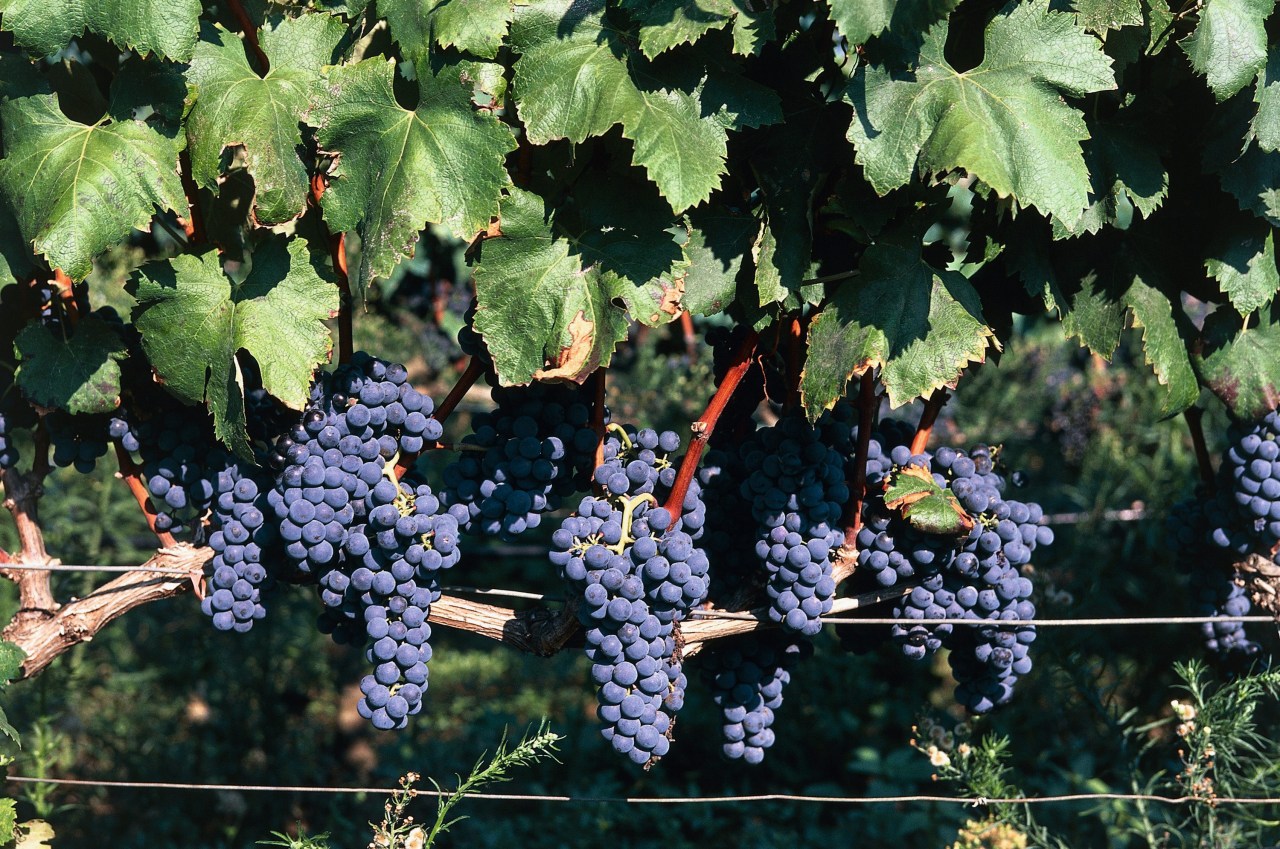 Negroamaro: This black grape is grown in the south of Puglia, near Lecce. The region sees extremely warm temperatures, Polosa says. "Some parts [of the region] almost look like arid desert and the soil is sandy. Negroamaro is the main varietal here." He describes it as a "riper varietal that showcases flavors like plum, black raspberry, and a little bit of spice. It's got that very distinctive anise, all-spice element. It's not tannic or acidic at all. It's like a bomb of fruit." Negroamaro has been a go-to for those who don't want to be challenged by tannin and acidity. Polosa chalks up its popularity in the U.S. to the similarities that negroamaro wines have with the wines of California. It pairs well with aged cheeses, liver, roast meat, and pasta.
Primitivo: Arguably the most important grape in Pugliese wine making, primitivo can be found, among other places in the region, in the vicinity of Bari. The elevation is lower here than in the Castel del Monte, and here is where you'll find more flatlands and a lot of red varietals. But, says Polosa, the grape that flourishes the best is primitivo. "[The name] means the first one to arrive, not that it's primitive—it's the very first grape to ripen. So this varietal ripens in very early September. It already has a lot of sugar at that time." A good winemaker is particularly important for primitivo, as the early nature of the ripening means that unripe grapes tend to get picked together with ripe ones, and it's important to be able to divide them. Primitivo yields a wine that is fuller bodied and rich, with notes of dark fresh figs, blueberry, and blackberry. Pelosa adds that "it gives you the impression of a wine that's being driven by sugar." It's good with Puglia's array of pasta, stewed meat, and roast dishes.
Dinner party trivia: Primitivo is Croatian in origin. It made its way to Italy sometime in the 1800s. In the 1900s the grape emigrated to the United States and California, where you know it as zinfandel. In California it is typically made into a wine with a much higher alcohol volume than its Italian counterpart has.
Bombino nero: A red varietal grown primarily in the Castel del Monte, bombino nero is used primarily to make rosé wines. There is, Polosa says, a huge rosé culture in Puglia. The rosés made with bombino nero are "really, really pretty—very faint in color but with a lively vein of sweetness up front. They are a little more tart and acidic and pair very nicely with octopus—octopus is huge in Puglia."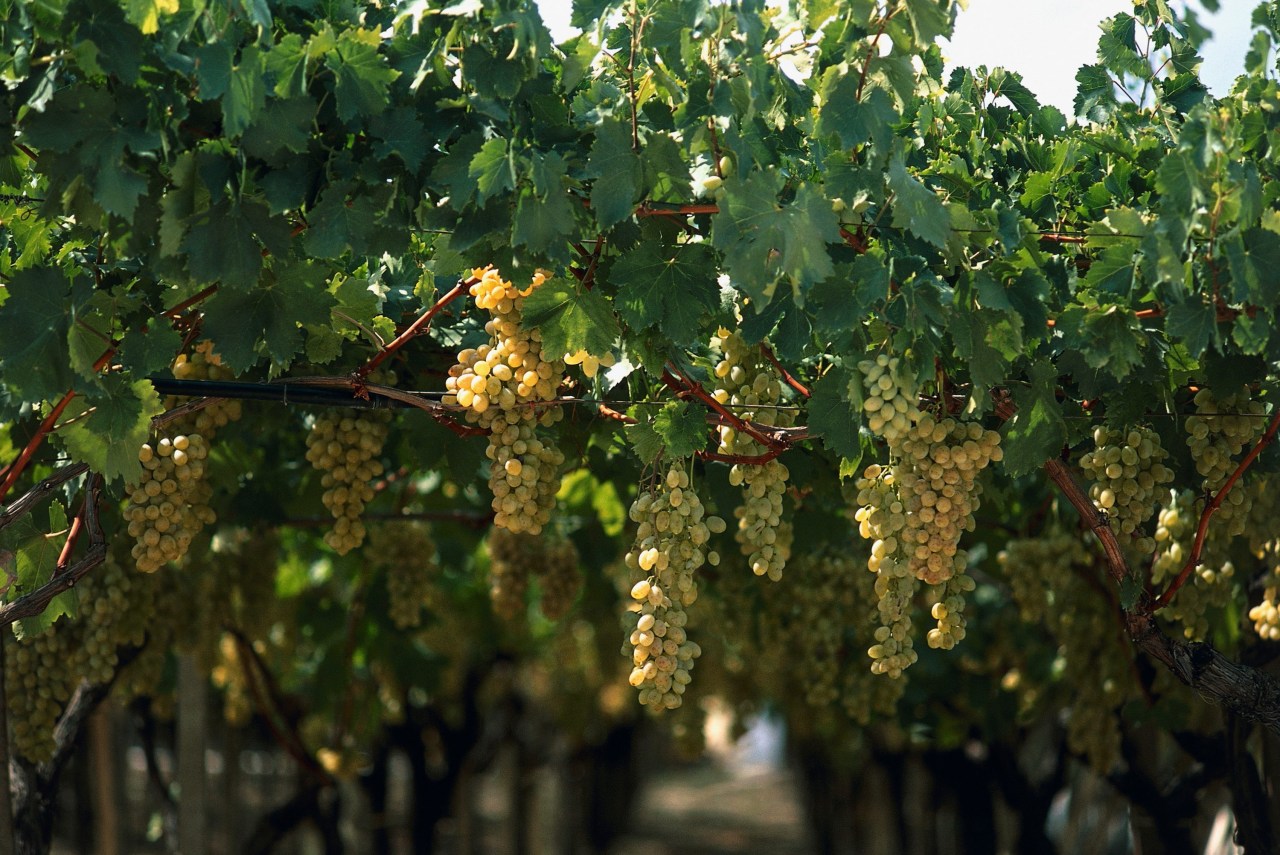 Chardonnay: Surprisingly enough, a large quantity of chardonnay is grown in Puglia. These grapes are made into wines that have more in common with a Burgundy than their butter-bomb California counterparts. The chardonnay grapes of Puglia, according to Polosa, rarely go through oaking or late harvesting and yield a very straightforward, serviceable wine that tends to be a bit more aromatic than some that you might find in Burgundy.
Verdeca: This white grape is grown in central Puglia. There are only a handful of winemakers that make it. Polosa says, "I am very fond of the wine that verdeca produces; it's very, very grassy and aromatic. It's also extremely acid driven, and it's a perfect white wine for all sorts of seafood found in the region."
Fiano minutolo: A white grape—not to be confused with fiano di Avellino—that yields a grassy, herbal, aromatic wine. Asked for a favorite food-and-wine pairing from Puglia, Polosa does not hesitate: "Puglia does a really, really good job of raw seafood. They've had a culture of raw seafood for the longest time. Go down to Puglia and drive down the coast from Bari. People eat raw mussels—they're so fresh and so big. I think there's nothing more delicious than to find one of those places that you trust, where they get them and shuck them right there with a vino bianco, a fiano minutolo. I think [the pairing] is almost as good as [a] oysters-and-riesling pairing."