Your reading list for Sri Lanka
Running in the Family by Michael Ondaatje
Michael Ondaatje's best-known work is undoubtedly the Booker Prize-winning novel The English Patient. While he may be associated with Canada's literary pantheon, he's also a Burgher, a distinct ethnic group forged by generations of Dutch, British, and Portuguese settlers intermarrying with Sri Lankans. A longtime business and political class when the country was still known as Ceylon, Burghers started to emigrate en masse to Australia, the U.K, and Canada in the 1950s, when post-Independence Sri Lanka became overtly Sinhalese nationalist and Burghers started to suffer discrimination and violence. Ondaatje followed his mother to England as a young boy and eventually settled in Ontario. Running in the Family is a fictional memoir—"In Sri Lanka a well-told lie is worth a thousand facts," Ondaatje says—in which he draws from his wonderfully weird family history and his experiences returning to Sri Lanka in the 1970s. Ondaatje's always beautiful prose here tells stories of scandalously drunk relatives and epic nights of revelry.
Chinaman by Shehan Karunatilaka
A "Chinaman" is a style of cricket-ball delivery designed to fool the batsman—a little like a curveball in baseball—and a Sri Lankan term for gullibility. This hugely popular 2012 novel is framed as the story of a dying cricketer trying to complete a quixotic documentary about a legendary Sri Lankan spin bowler, but the plot is also a shrewd device for exploring and encountering the darker corners of 20th-century Sri Lanka: warlords, terrorism, connections, and corruption.
When Memory Dies by A. Sivanandan
This book is long and it's heavy, but it's also regarded as one of the best books about Sri Lanka's conflict. It's a well-researched historical novel that follows three generations of an idealistic Tamil family from pre-Independence to the civil war. Its handling of the war's roots and daily consequences is insightful.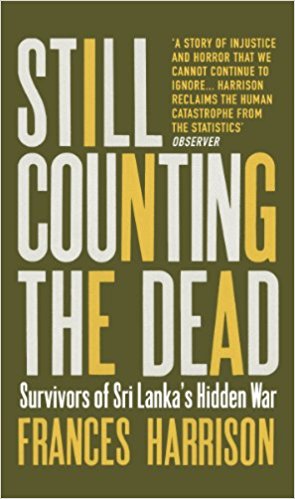 Still Counting the Dead: Survivors of Sri Lanka's Hidden War by Frances Harrison
Frances Harrison is a BBC correspondent who lived in Sri Lanka from 2000 to 2004. The final military push of the 30-year civil war in 2009 and the postwar "peace" have been deftly spun by Sri Lanka's government. Tourism infrastructure in the north has been built over some of Sri Lanka's own killing fields. This is a harrowing look at the stories the government wanted to hide. Harrison speaks to the victims—many of them now exiles—who were caught between the advancing Sri Lankan army and the Tamil Tigers who used them as human shields. The horrific final chapter of the war is still being pieced together since the government expelled journalists and NGOs before its final offensive, in which hundreds of thousands of civilians were funneled into no-fire zones between Tamil Tigers and the Sri Lankan army before being shelled.
The Jam Fruit Tree by Carl Muller
A funny, candid, and at times raunchy look at the history of the Burghers, a human and uniquely Sri Lankan product shaped by the forces of colonialism. The first in Carl Muller's Burgher Trilogy, The Jam Fruit Tree is set across two sprawling generations and is loosely based on his own family. It shines an affectionate but honest light on this culture, from its distinct language to the Burghers' love of a good party.
Mosquito by Roma Tearne
Roma Tearne is a half-Sinhala, half-Tamil author and artist who saw Sri Lanka's civil conflict and its ethnoreligious fault lines play out within her immediate family. Her family settled in Britain when she was 10, and Mosquito is informed by her parents' experiences of being made outcasts by their mixed relationship. In the novel, an exiled writer leaves London for Sri Lanka, and he falls for a neighbor's daughter as the tensions of the war start to permeate their lives.
Cinnamon Gardens by Shyam Selvadurai

Cinnamon Gardens is the site of a former spice plantation in the Sri Lankan capital, Colombo. Now it is a posh district home to the prime minister's office, Colombo's City Hall, and various foreign embassies. Shyam Selvadurai's novel is set in the refined but repressed world and manners of Ceylon's upper classes in the 1920s. A young woman must decide between the safety of an arranged marriage or a lonely independence; a married man fights his secret desires for men. Above all, the novel is a story about a slice of Colombo and a time in history, beautifully rendered, that still influences the city's social mores and politics today.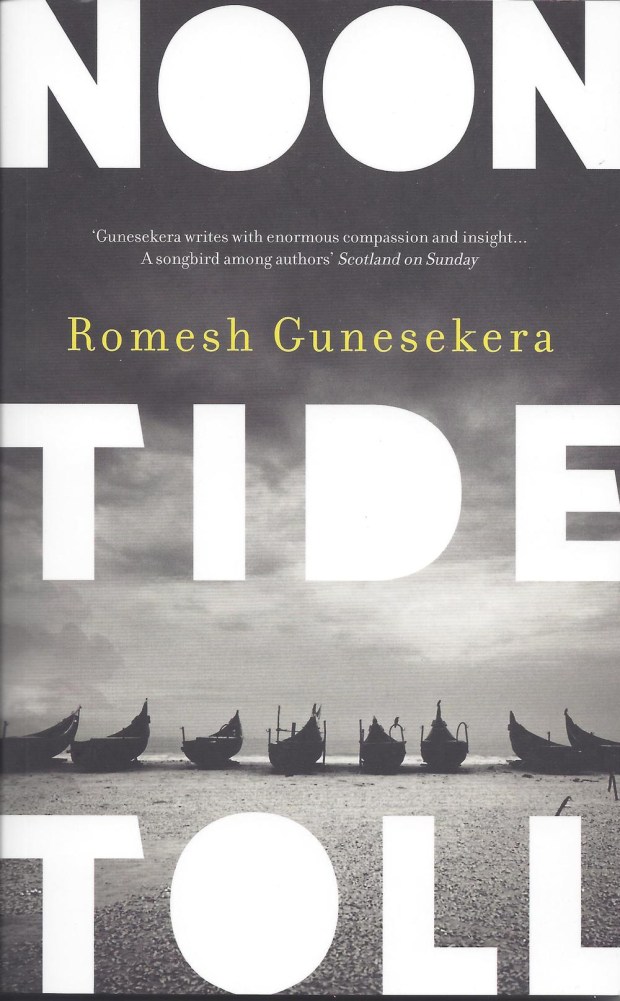 Noontide Toll by Romesh Gunesekera
A collection of short stories, some funny, some sad, that unpack Sri Lanka's unresolved postwar tensions. In each piece a van driver ferries various guests—tourists, government ministers, entrepreneurs, soldiers, aid workers—across the country; the driver's conversation with his passengers forms the backbone of each story. The road trips illuminate the countless arguments playing out in the country—above all, the argument over how to address Sri Lanka's past.
Bonus for the Sci-Fi fans:
The Fountains of Paradise by Arthur C. Clarke
Science fiction godfather Arthur C. Clarke—prolific writer of novels, prescient space advocate, and co-creator of 2001: A Space Odyssey—settled in Sri Lanka in 1956 to pursue his interest in scuba diving. While there, he found the country a respite from the intolerance of his native England, where homosexuality was still illegal in the 1950s. Set in the 22nd century, The Fountains of Paradise is a story about the construction of a 22,300-mile-tall space elevator, but the fictional island that supplies the setting of Clarke's novel is a loving homage to his adopted country, including an analogous history and landmarks.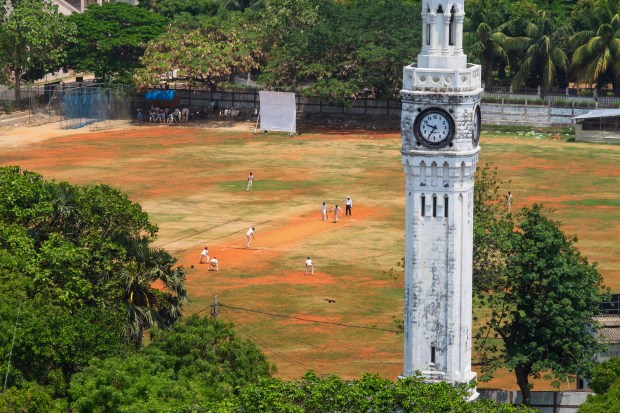 Know before you go
Sri Lanka = serendipity.

The word, which means "happy accident," comes from Serendip, an old name for Sri Lanka. It may be a South Asian cliché, but it's also a fitting expression for the happy-go-lucky fatalism that governs life here. Time is elastic. People make grand promises and don't follow through. Events unfold as the heavens will them. And yet Sri Lankans try their best to make the stars align in their favor: Parents have detailed horoscopes done for their children based on the time of their birth. Wedding dates and job changes are planned in close consultation with astrologers, and former president Mahinda Rajapaksa even

set an early election date

on his astrologer's advice. (

He lost

.)

Be patient. The country is having a tourism boom. Since the end of its 26-year civil war in 2009, Sri Lanka has been aggressively courting tourism and investment, with some success. Hotels (and prices) are going up all over, especially at the former civil war sites in the north and east. Many places are used to visitors (if you go to see the stilt fishermen on the south coast, you may find they're not catching fish but earning small fees posing on their stilts for tourists). Hotels enthusiastically book guests while entire wings of the building are still under construction. Others are ready for the hordes but stand eerily empty.
Don't order from the Western menu.

Glass-fronted stalls (

kades

) serve breakfast, snacks, and lunch, but there isn't a big restaurant culture outside the larger cities. Guesthouse and hotel menus often offer a strange mix of local, pan-Asian, and Western staples, with menus that can include both croque-monsieur and Chinese fried rice. The Sri Lankan menu will be far superior in freshness and in execution. In Colombo try the food court at

Salaka Senkada

for basic, cheap, and good buffet-style Sri Lankan food.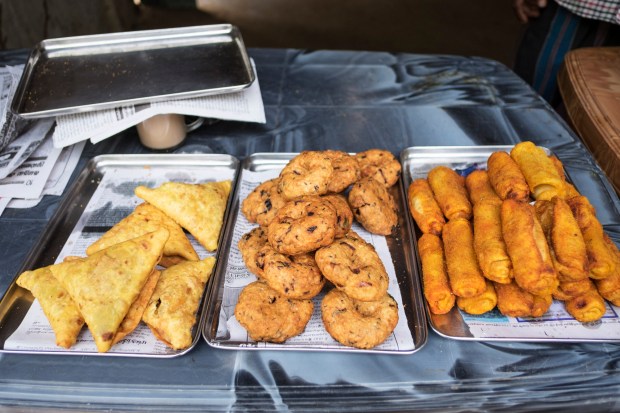 Go for the combination dishes.

Do try the Sri Lankan-British fusion of "deviled" chicken and seafood and the Sri Lankan-Chinese staple hot butter cuttlefish (rings of cuttlefish batter-fried in butter and tossed with local spices).

Look beyond the spin.

The fighting may be over, but things aren't really back to normal. The civil war ended in 2009, when the Sri Lankan army's final offensive wiped out the

LTTE

, the brutal militant group (and

pioneers

of suicide attacks) fighting for an autonomous state in the north and east. Sri Lanka's government presents a front of national unity to court visitors and investors. But there has been no

political conciliation

between the Sinhalese-dominated state and the Tamil minority, and the questions of Tamil persecution and desire for autonomy remain unresolved. There has been no accountability for the

human rights abuses

perpetrated by the military during the war or in the years since, and the government has made no formal acknowledgement of the

well-documented

number of Tamil civilian casualties in the final months of the campaign against the LTTE (the updated toll is thought to be at least

70,000

). The government is also dragging its heels on a U.N. investigation into possible war crimes committed by both sides.

Eating is serious business.

Sri Lanka's cuisine is a dream for food-focused travelers on account of its spice and variety. But there's an expression that sums up the importance of eating in Sri Lanka: "We ate, we drank, we left" describes the phenomenon of people, especially the older generation, coming to weddings or parties to eat, then leaving without talking to anyone. My friend witnessed this at her own wedding.

Know your rice and curry. This dish is the heart of Sri Lankan cuisine, but this vague label doesn't do justice to the feast it involves: a medley of multiple small dishes—similar to the Indonesian rijstafel—with endless combinations of sambols (blended spices) and usually meat or seafood. Sri Lankan cuisine was formed by the spice trade. It has some similarities with Indian cooking, although Sri Lankan curries don't traditionally use paste as a base. They also use fewer dairy products, like milk, ghee, and yogurt, and much more coconut. Rice is the mainstay, but what you get with it depends on what part of the country you're in.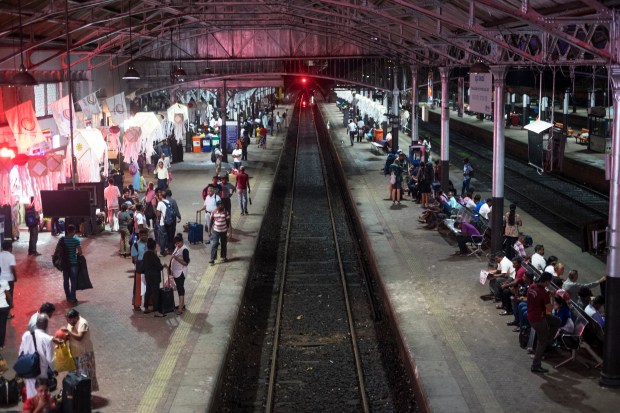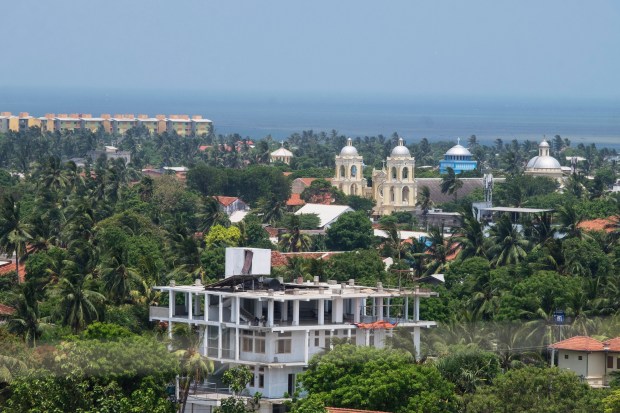 The north is mostly open but not exactly free.

The direct train from Colombo to Jaffna reopened in 2014 for the first time since 1990. Some areas are still off limits, but key civil war sites such as the Elephant Pass and Mullaitivu—the peninsula's killing fields—are now open. And while LTTE leader

Prabakharan's tomb

has been bulldozed after an outcry over war tourism, there are other

grim, gloating war monuments

with Sinhalese tourists taking selfies. There's a

heavy military presence

. In Kilinochchi soldiers walk the streets, patrolling in and out of sprawling camps with a ratio of one military personnel to six civilians. For the Tamils who lived through the brutal end of the war, the military presence is a daily reminder of wartime trauma and the army's impunity. According to

recent reports

,

torture

, rape, abductions, and suppression of Tamils have

continued

under the new President Sirisena. Tamils in the north are also angry that the military's

forcible land grabs

have continued despite Sirisena's promises to stop them. If you venture north, be aware of these issues—and be careful who you discuss them with.

It's not easy to get Jaffna food in Jaffna.

Restaurants in Jaffna—the capital of Sri Lanka's northern province—serve a confusing hodgepodge of Western-style dishes and mainstream Sri Lankan classics such as

kottu

(a popular snack made of wheat roti and slivers of meat and vegetables, chopped into bite-size pieces on a griddle) instead of the fiery, fennel-scented gravies typical of the region. It can be challenging to find authentic Jaffna-style curries in Jaffna. Most restaurants require advance notice to make Jaffna specials such as

kool

, a scorching seafood soup traditionally flavored with umami-packed crustacean shells and thickened with palmyrah-root flour, and the fiendishly spicy crab curry, laced with the gentle bitterness of drumstick leaves. (Note: You can usually snag a crab curry or three at the

Green Grass Hotel

.) The region's unique flavors have been shaped both by the abundance of natural resources, such as seafood, and years of war-induced shortages.

Spend your cash locally where possible.

A big chunk of the tourist cash, which is meant to benefit the whole country, goes to government-staked hotel chains and tour companies. Also, the mighty Sri Lankan military—

implicated in war crimes

by the U.N.—is carving out a big piece of the tourism business, running hotels, resorts, helicopter tours, monuments, shrines, and

nature sanctuaries

. Some tour companies and hotels are associated with suspected human-rights offenders: The Sri Lanka Campaign for Peace and Justice compiles a

comprehensive list of businesses to avoid

. This institutional dominance of the tourism sector also deprives the local population of any benefits; in the northern peninsula, the military runs many supermarkets and restaurants (look out for Army brigade numbers on storefronts). It's not always easy, but staying at locally owned guesthouses (rather than large chains such as Amana, Cinnamon, and Jetwing) and eating at locally owned restaurants will ensure that some cash goes to the local population—but be aware that quality can be variable. Some NGOs also provide simple beds in exchange for a small donation.
Additional reporting by Vidya Balachander.
The "know before you go" section of this article was originally published on Roads & Kingdoms on June 3, 2016 and has been condensed.