Drink wine out of repurposed Coca-Cola bottles.

Georgia—a country of just under 4 million people, straddling Eastern Europe and West Asia on the Black Sea—claims to be the birthplace of wine. (It also claims to be the birthplace of democracy and to possess the shroud of Jesus.) Nearly every family in Kakheti—Georgia's wine country—has its own cellar. Higher-end labels like Château Mukhrani and Schuchmann are available throughout Tbilisi (and making inroads on the U.S. market), but for a true Georgian experience head to the

bazroba

(bazaar) and buy family-made wine by the liter or gallon out of repurposed Coke bottles or water-cooler jugs. The wine may not be as delicate as the fancier vintages, but it's made for drinking in copious amounts with good friends. If you can slip a few liter bottles of either wine or

chacha

(Georgian grappa) into your suitcase, you will become a hero to your friends back home at a very low cost.

Eat chili sauce out of repurposed Coca-Cola bottles.

The "no formal packaging"' rule applies to food, too. While

tkemali

(a sweet-and-sour plum sauce) and

ajika

(garlic chili) are both available in supermarkets, the best versions are homemade by women in nearby villages and brought to market. Ditto local cheeses: The salty variety from the Imereti region is the most popular—and might only be covered with, at most, a bit of cursory plastic wrap. Expect to pay no more than about 5 lari ($2) for a decent-size hunk.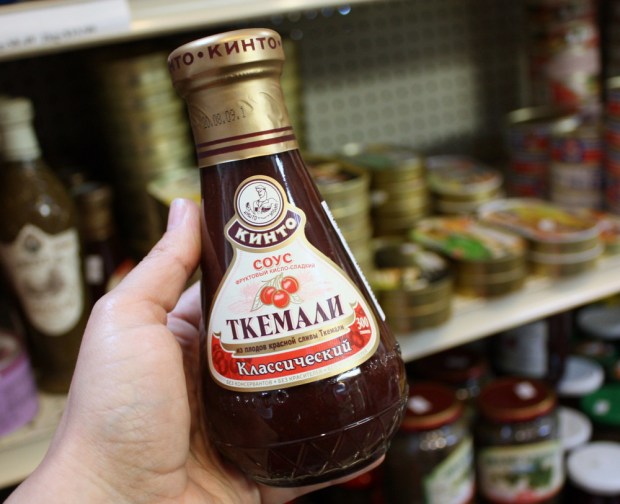 Everybody knows everybody. Really.

Airline lose your luggage? Want to get a reservation at the perpetually booked Cafe Littera? Want to visit a 5th-century-B.C. archaeological site under excavation or a remote Soviet-era observatory in the mountains? You can try formal channels, but in a country where everybody seems to be somebody's best friend's cousin's sister, the best way to go about getting anything accomplished is to ask the one or two Georgians you know. This sets off a chain reaction of rapid phone calls and texts that, in some cases, gets you all the way to the president or prime minister himself.

Don't expect dinner to be a quick affair.

Loaves of

khachapuri

. A formal toast. A table so covered in small plates of eggplant with walnut, pureed spinach, chicken in nut sauce, and fried trout that you can't see the

supra,

or tablecloth. Welcome to the

supra

feast: Named for the tablecloth that's obscured by dishes and food, it's a traditional banquet–meets–dinner party that might celebrate a wedding, a death, a visit, or nothing in particular. These wine-rich occasions, fueled by centuries of tradition, are the foundation of Georgian social life. You'll be expected to eat everything—in abundance—and, more importantly, to down your glass repeatedly.

Supra

s revolve around elaborate toasts; the rules are complex and legion. More than one drunken foreigner of my acquaintance has earned himself a punch by failing to respect them. During any dinner party, the

tamada

, or toastmaster, will propose a quasi-formal series of toasts: to guests, to Georgia itself, to women, to men, to the Virgin Mary and St. George. Respond with "

gaumarjos

" (roughly, "cheers"), and finish your glass (or horn) of wine or

chacha

. It's acceptable to eat during these elaborate toasts, but don't talk through them.

Eating khinkhali makes you a man. Making them makes you a woman.

Georgian food culture is a microcosm of the culture as a whole. Nowhere is that more evident than in the eating of

khinkali

, or dumplings: a soupy blend of beef and pork with caraway and black pepper. Men show off their masculinity by eating as many as possible (any fewer than 10 is suspiciously effete). The traditional sign that a Georgian woman is ready for marriage (and the domestic intensity that comes with it) is being able delicately to fold the accordion dough of the dumpling at least 15 times before twisting the floury "knot" and popping it in the water.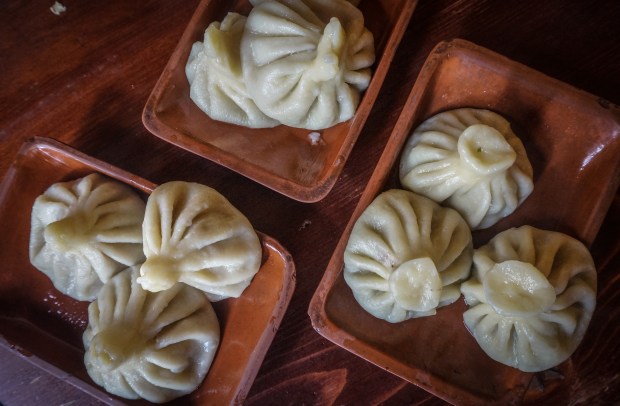 Learn to kiss icons.

While many young Georgians are, in private, vocally opposed to Georgia's near theocracy (the Orthodox patriarch is one of the country's most powerful figures), outward expressions of piety—kissing icons, kneeling in churches, crossing yourself when you pass a church (even when you're driving at 100 mph) are all but universal. Many restaurants even have an optional Lent menu for fasting periods (which works out to about a third of the year in the Orthodox tradition), when meat, fish, and oil are forbidden.

There's more to Georgian food than carbs.

Get into a conversation about Georgia with a typical Georgian and you'll immediately be asked what you think of two foods in particular: the ubiquitous

khachapuri

, a flaky or doughy pastry overloaded with salty melted cheese (and sometimes an egg, poached in a full stick of butter), and the lighter

khinkali

, or dumplings. Both are mainstays of the Georgian diet and of most Georgian restaurant menus. But the best Georgian food is far more varied, not to mention lighter. Fish fried in pomegranate sauce with dill; lamb marinated in sour plum sauce and cooked on the grill; salads of fresh local jonjoli flowers and other newly picked herbs; and tarragon stews, called

chakapuli

, are all on offer—if you know where to look. Try Phaetoni, on the Digomi road just outside town; or drop hints to Georgian friends until you're invited to a home-cooked meal. For an inventive, modern take on traditional Georgian food, head to chef Tekuna Gachechiladze's celebrated Cafe Littera, in the old Soviet writers' house.

You don't toast with beer.

Georgians love their

ludi

, or beer. There are several decent varieties on offer for about $1 a bottle—Kazbegi and Natakhtari among them—and some fine local breweries in Tbilisi (the best is Alani, near the Meidan in the heart of Old Town). But while Georgians drink a fair amount of beer, they rarely toast with it. Wine is for friends, so the saying goes, and beer is for enemies.

Chacha

—a particularly noxious moonshine, made from grape skins, that tastes like it leaked from a car engine—is for everyone and sometimes even for breakfast.

You won't be needing vowels.

Interested in visiting one of Georgia's holiest religious sites? Head to Svetitskhoveli Cathedral, near Jvari Monastery, in the small city of Mtskheta. Or, if you'd like to visit the cave cities at Vardzia, be prepared to ask for the

marshrutka

, or minibus, to the city of Akhaltsikhe in the province of Samtskhe-Javakheti. And, if you're worrying about plotting the revolution, you may need to inform someone that

gadmosakontrrevolutsionerebulebisnairebisatvisatso

(he said that it is also for those who are like the ones that need to be once more counter-revolutionized). If you're trying to speak Georgian, be mindful that minor pronunciation mistakes might make you unintelligible: Six years since first coming to Georgia, I still get blank looks from waiters when I ask for

rdze

(milk) to accompany my coffee.

All the cool cafes are unmarked.

Tbilisi's hipster scene is one of the coolest in Eastern Europe, and possibly the world, if coolness is measured by hanging out in impossible-to-find bars. Tourists tend to disperse among the overpriced hookah bars on Chardini Street or the Plasticine pastel restaurants on Erekle Street, but Georgians in the know usually hang out in bars that are almost invisible if you don't know where to look.

O, Moda, Moda

, a 19th-century townhouse turned bar/restaurant/vintage clothing store, is marked only by some subtle Georgian script on what looks like a residential door.

Sophia Melnikova's Fantastic Douqan

is hidden in the courtyard of the city's

State Museum of Georgian Literature

.

Shavi Lomi

(Black Lion) is denoted only by what looks like a graffiti mural of the titular beast.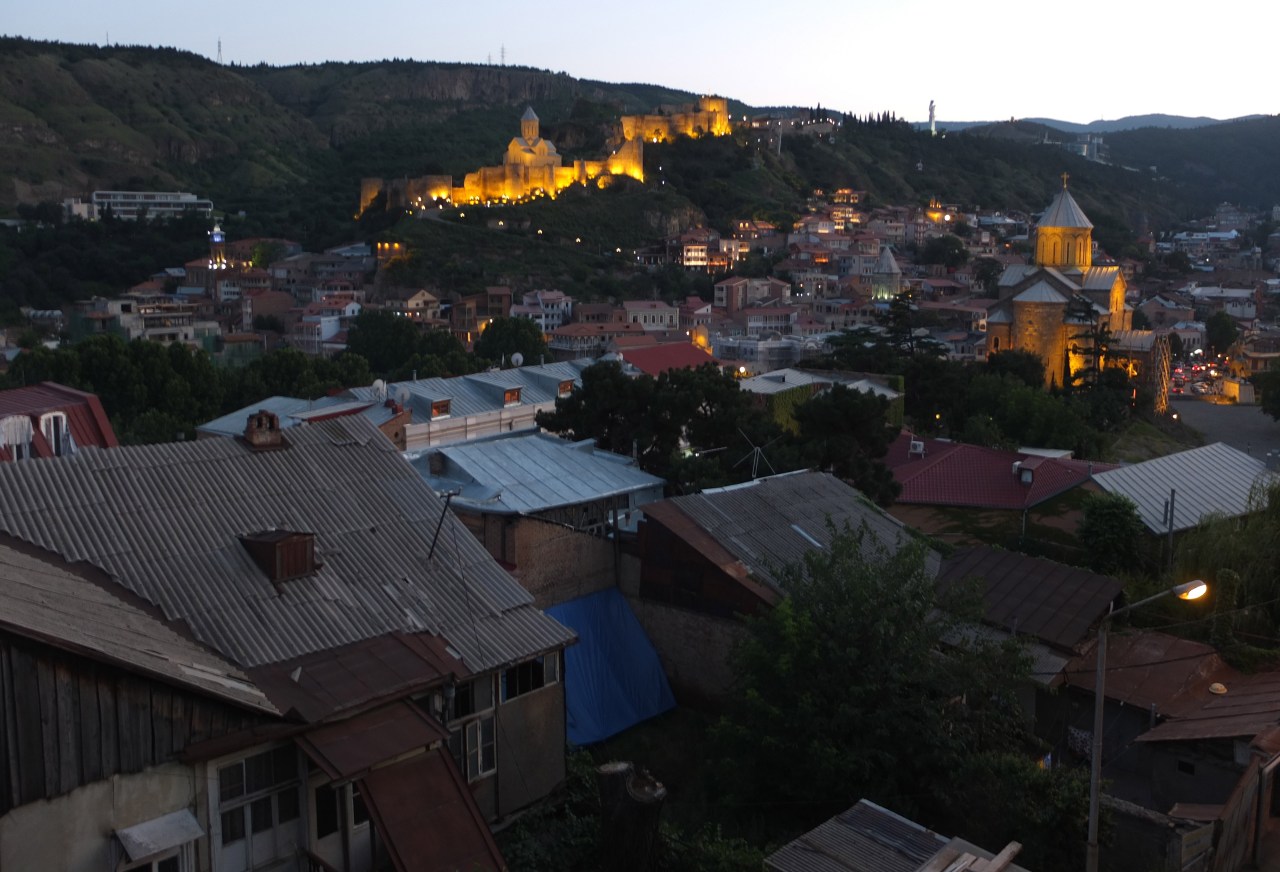 Bathhouses are not just for bathing.

The close-knit nature of Georgian family life (apartment buildings tend to be built around

ezos

, or courtyards) means there's little space for privacy. But at Tbilisi's

historic sulphur bathhouses

, private rooms—with hot pool, dressing area, and showers—can be rented for as little as 25 lari ($15) an hour. Many men take the opportunity for some alone time with local prostitutes (it took a few years for me to realize that the Hotel Lady above the bathhouses isn't a bed-and-breakfast), although the generally geriatric masseuses affiliated with the bathhouse make their intentions (or lack thereof) plain. If you're a woman, expect your female bath attendant to strip down to her bikini bottom while giving you a massage. Lone female travelers can usually book a private room without being hassled—or even noticed—but it's a good idea to keep doors locked once you're inside.

There is a passionate activist community.

Georgia is notoriously conservative. Women are expected to be (or at least seem to be) virgins until marriage; members of LGBTQ communities are often harassed and, in some extreme cases, attacked. But among Tbilisi's younger, more intellectual and artistic community, there are several organizations—such as Identoba—lobbying for gender and sexual equality, organizing anti-homophobia rallies and events, and challenging traditional Georgian notions about identity. The places they hang out (often the bars mentioned above) are often safe(r) spaces for those who, for whatever reason, don't fit the Georgian norm.

The most powerful man in Georgia lives like a Bond villain.

Technically,

Bidzina Ivanishvili

holds no formal role in government. After the party he spearheaded,

Georgian Dream

, swept the 2012 elections, he served as prime minister from 2012 to 2013. His handpicked candidates now run the country, while Ivanishvili is rumored to be pulling the strings without any formal accountability (nominally, the country is still a democracy, though members of opposition-friendly press organizations may find themselves quietly, if not overtly, stymied). His expansive $50 million glass mansion, on a hill overlooking Old Town, features a helipad, a cafe inside a gargantuan rotating steel ball, and a $1 billion art collection, including paintings by Picasso and Damien Hirst. His second house, in Georgia's seaside city of Batumi, is rumored to have a collection of zebras.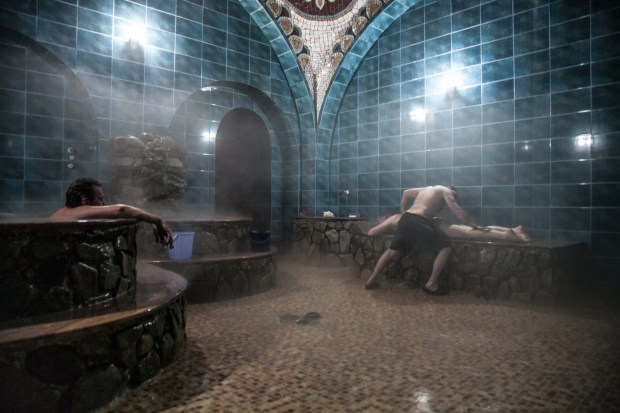 His son is Georgia's most famous rapper.

Georgia may not have a sophisticated rap scene, but everybody's heard of

Bera

, the albino rapper–slash–professional bodybuilder. He found fame in 2012 with his hit single "

Georgian Dream

," yes, that's the name of the political party headed by his father, reclusive billionaire and former prime minister Bidzina Ivanishvili. Bera has 50,000 followers on Instagram. He sometimes

parties with Justin Bieber

.

Watch your gestures.

"Personal space" is relative, especially if you're female. A friend of mine once tried to signal that she was full by pointing at her stomach, and the elderly proprietress of her guesthouse forcibly removed her shirt and bra and gave her an hourlong breast massage, watching the clock the whole while to make sure she was giving my friend the full experience. Apparently, my friend had mistakenly indicated that she was pregnant. Nobody at the guesthouse seemed to think this was remotely out of the ordinary.

You can buy a gas mask and a Karabakhi carpet at the same flea market. The Dry Bridge market in Old Town, near Rustaveli Avenue and Baratashvili Street, is the best place in the city to buy souvenirs. You can stock up on jewelry from Dagestan, pewter cups from Russia, erotic postcards, Soviet gas masks and medals, fur hats, antiques both imitation and real, and mangy (and probably illegal) tiger skins. The carpets here are of reasonably good quality and far cheaper than those in nearby Turkey. Carpets from the Georgian province of Kakheti and the disputed region (Armenian or Azeri, depending on whom you're asking) of Nagorno-Karabakh are particularly prized.
No doesn't always mean no.

Whether you're refusing food, refusing drink, or—more troublingly—refusing sex, the first few times you say "no" are roundly ignored. In the first two cases, this can be a minor inconvenience: Men in particular are rarely allowed to stop drinking. In the latter case, it can be downright dangerous. Tbilisi, and Georgia more generally, are very safe, but non-Georgian women—presumably not subject to local sexuality taboos—are often considered promiscuous, and a negative response is understood as a token display of resistance rather than as an outright refusal. In some cases, what other cultures might consider "stalking" (e.g., getting the phone number of a woman you like and calling her at 5 a.m. every morning for a week) is considered a chivalric display of interest. I frequently travel alone and with men in Georgia, both within and outside Tbilisi, but I am more cautious than I would be elsewhere about the cultural signals I'm sending
Originally published on Roads & Kingdoms on Apr 26, 2016.