No neighborhood in New York City, or for that matter in the entire nation, has been more important in the rise of hip hop than the Morrisania section of the Bronx. The Bronx's largest predominantly African American community from the 1940's through the late 80's, stretching from Webster Avenue to the West, Crotona Park to the North, Westchester Avenue to the South, and Southern Boulevard to the East, Morrisania's schoolyards and abandoned buildings provided the setting for Grandmaster Flash's first neighborhood parties, while its after hours clubs offered a venue from groups ranging from the Cold Crush Brothers to the Fantastic Four. Grandwizard Theodore perfected the art of scratching in outdoor jams in Morrisania schoolyards, while Lovebug Starski honed his skills in discos held at a Morrisania Burger King. The great hip hop mc and philosopher KRS 1 was discovered by social worker Scott La Rock at a homeless shelter in a Morrisania Armory on 166th Street and Franklin Avenue, and Fat Joe launched his career while living in Morrisania's Forest Houses. From the mid 70's through the late 90's, one hip hop innovator after another found a receptive audience for their work in this historic Bronx neighborhood, whose capacity for nurturing musical talent miraculously survived the often tragic economic and cultural upheavals that accompanied hip hop's emergence as the voice of inner city youth.
The Morrisania story shows how hip hop is both an extension of, as well as a departure from, styles of African American, Caribbean and Latin music that thrived in South Bronx neighborhoods in the years after World War II. From the early 1940's, when upwardly mobile Black and Latino families began moving to Morrisania from Harlem in search of bigger apartments, better schools and safer streets, to the late 60's, when drugs, crime and the deterioration of its housing stock led many of its more economically successful residents to leave, Morrisania had perhaps the most diverse and vibrant live musical culture of any New York neighborhood outside of Manhattan. On 161 Street and Prospect Avenue stood club 845, one of the most important centers of be bop in New York City, where Thelonius Monk, Dexter Gordon, Charlie Parker, and Sonny Rollins all played regularly in the late 40's and early 50's. Four blocks away, on Westchester Avenue off 163rd street, stood the Tropicana, one of the most dynamic Latin music clubs outside of Havana, where Machito, Tito Rodriguez, and Tito Puente often headed the bill.
Rhythm and blues, and its offspring, doo wop, found a home on Morrisania street corners and in talent show sponsored at Morris HS and PS 99 Night center; but its most prominent exponents got to perform at the 2,000 seat Hunts Point Palace, on Southern Boulevard and 163rd Street, where singers like Sonny Till and the Orioles, Lloyd Price, and James Brown, got to share top billing with the Machito, Thelonious Monk and the Mighty Sparrow.
But for sheer variety and musical excitement, nothing matched the stretch of Boston Road between 166th Street and Prospect Avenue. Beginning with Sylvia's Blue Morocco, which featured the Bronx's widest variety of musical artists, moving northward to Freddies, Goodson's and the Apollo Bar, which all featured live jazz, and ending with the Royal Mansion, which hosted some of the Bronx's best Latin bands. In Morrisania's heyday from the early 50's through the late 60's, this six block stretch was packed every weekend with music lovers "dressed to the nines" along with neighborhood singers and musicians who came to observe, and occasionally to jam with, the featured artists. Among the famous jazz musicians who lived in Morrisania—all of whom visited the Boston Road clubs—were Donald Byrd, Herbie Hancock, Elmo Hope, Bertha Hope, Thelonious Monk, Henry "Red" Allen, Lou Donaldson, Tina Brooks, Oliver Beener, and singer Maxine Sullivan, while the famous doo wop artists from Morrisania included the Chords, the Chantals, the Clickettes, the Mellows, and Arthur Crier.
For the purposes of hip hop history, the most important of the Boston Road clubs was Sylvia's Blue Morocco, which was opened in 1956 by the singer Sylvia Vanderpool with revenues from her novelty hit "Love Is Strange." In some circles, the Blue Morocco was best known as the place where pop singer Nancy Wilson was discovered, but perhaps its most important role was providing a setting where jazz, funk and Latin music could fuse and spawn new combinations. From the late 50's on, the club regularly featured African American musicians with Latin percussion sections such as Joe Panama's sextet, and Pucho and His Latin Soul Brothers, but the club's most important musical innovator may have been a brilliant young fixture of its house band, Jimmy Castor, whose late 60's hit, "Hey Leroi, Yo Momma's Calling" became a Latin Soul classic, and whose early 70's funk song "It's Only Just Begun" was one of the three most sampled, and danced to songs by early hip hop DJ's ( along with the Incredible Bongo Band's "Apache" and James Brown's "Give It Up and Turn It Loose').
But the connection between the Boston Road Club scene and hip hop was more than in the sampling of a single song; there were personal connections between Morrisania residents of different musical eras. More than 10 years after the Blue Morocco closed, Sylvia Vanderpool, along with her husband, Bobby Robinson, would resurface as owners of the first record company to record and market hip hop. Not only did their Sugar Hill label produce the first successful rap record "Rapper's Delight," they also signed and recorded several albums for Grandmaster Flash and the Furious Five, including their 1982 hit single "The Message," which still stands as the most important hip hop song of all time, and the beginning of hip hop as a vehicle for social commentary.
The opening verses of "The Message" capture the multiple tragedies that beset Morrisania in the late 60's and 70's, transforming it from a crowded, vibrant neighborhood filled with upwardly mobile black and Latino families to a place filled with abandoned buildings, rubble filled lots and boarded up stores, where police and fire protection had virtually vanished and young people roamed the streets without access to the recreation programs that had nurtured their parents and older siblings:
Broken glass everywhere
People pissing on the stairs, you know they just
Don't care
I can't take the smell, I can't take the noise
Got no money to move out, I guess I got no choice
Rats in the front room, roaches in the back
Junkie's in the alley with a baseball bat
I tried to get away, but I couldn't get far
Cause the man with the tow-truck repossessed my car.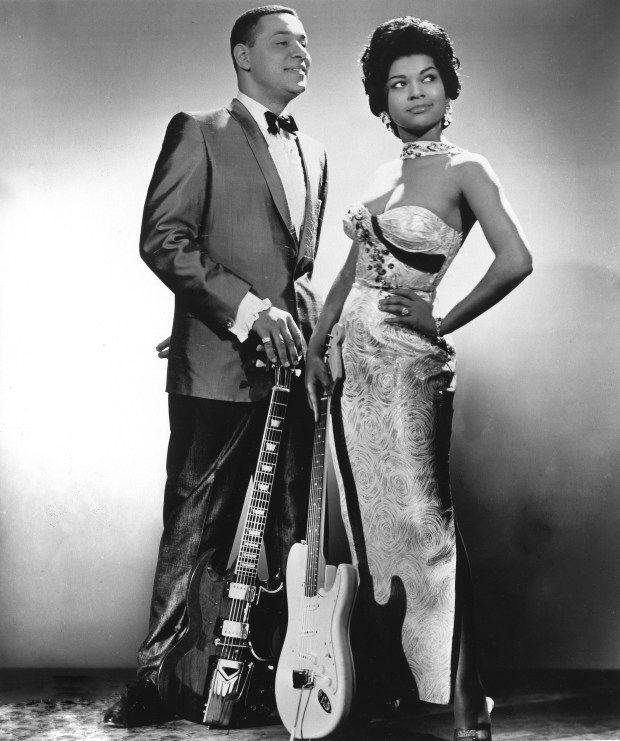 Population statistics capture the extraordinary speed of this transformation. Between 1970 and 1980, Morrisania lost 53 percent of its population (from 105,773 to 49,324), while an adjoining neighborhood, Hunts Point-Crotona Park East, lost a staggering 69 percent (from 165 329 to 51,060). This rapid depopulation, and the accompanying disinvestment and withdrawal of city services, took a devastating toll on Morrisania's culture of live performance music. Between 1965 and 1975, every one Morrisania's live music venues—the Tropicana Club, Club 845, the Blue Morocco, Frieddie's, Goodson's, the Apollo Bar, and the Royal Mansion—closed its doors, either because they could not attract sufficient patrons or because they could no longer get insurance. By the late 70's, the only places in Morrisania where live music could be heard were the community's churches, which stubbornly kept their doors open even during the worst of the fires, and in after hours clubs. Worse yet, children growing up in Morrisania were no longer being taught to play musical instruments, since the wonderful music programs that had flourished in the South Bronx's junior high schools, which had nurtured artists like Jimmy Owens, Eddie Palmieri, and Ray Barretto, had all been shut down during the City's Fiscal Crisis.
But Morrisania's young people, while no longer able to receive music instruction in school, take instruments home to practice, or hear live musicians perform at neighborhood theaters and clubs; they never lost their passion to express themselves musically. Their imagination stirred by their parents record collections and the music they heard on the radio, they invented a new musical form that required no instrumental or vocal training. Using turntables, records and the human voice to create hypnotic, compulsively danceable rhythms that alternately reflected and transcended the discordant atmosphere they grew up in, they created a unifying identity for black and Latino teenagers that lived in neighborhoods that city government had all but abandoned.
Make no mistake about it, hip hop in Morrisania was a product of abandonment. The career of Joseph Saddler (aka Grandmaster Flash), an electronics whiz trained at a South Bronx vocational high school who took mixing of records on two turntables to new levels of dexterity and inventiveness, illustrates this most dramatically. When Flash, after attending parties sponsored by Kool DJ Herc, a Jamaican immigrant from the West Bronx widely credited with starting hip hop, decided to hold parties of his own, he did so in abandoned buildings on Faile and Fox Street on blocks so devastated that police and fire personnel had dubbed the entire neighborhood "Fort Apache." Hooking up his system to still live power lines that that he found in the buildings or underground, he attracted hundreds of teenagers by advertising at Bronx high schools.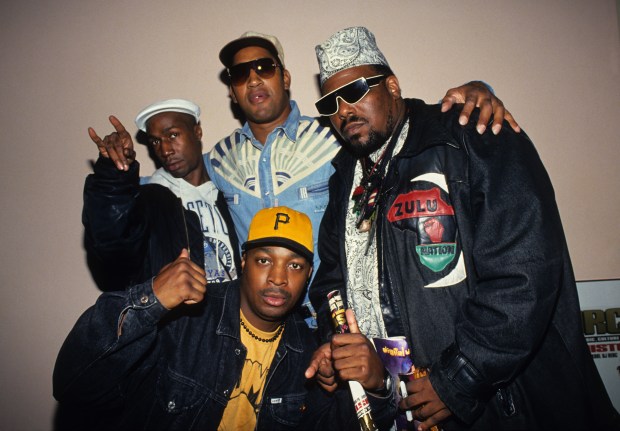 After these parties were successful, Flash decided to move into the more populated segments of Morrisania closer to the two large housing projects which held most of the teenagers in the neighborhood; the Forest Houses, located between 163rd Street and 166th Street and Tinton and Forest Avenues, and Claremont Village, located between 168th Street and 171st Street and Webster and Third Avenues. Here, Flash did something that would have been unimaginable in neighborhoods that were carefully policed; he set up shop in school yards—one on Boston Road and 169th Street, the other on 166th Street and Tinton—hooked up his turntables to street lights and blasted music, drawn from the instrumental sections of funk records, that was little more than raw percussion. While these sounds drew huge crowds of children and adolescents, many of whom were dancing and swaying to the beats, they perplexed, and in some cases, enraged adults living in nearby buildings, who did not consider what they listening to music because it was lacking melody, harmony, or instrumental and vocal virtuosity. But in neighborhoods where police were understaffed and overwhelmed with life threatening situations, complaints about noise were low on the list of priorities and Flash's outdoor jams, which other DJ's began joining, became fixtures of Morrisania life.
Not all adults in Morrisania, however, saw the phenomenal success of Flash's jams as a public nuisance or a defilement of the neighborhood's noble musical legacy; some saw it as a business opportunity. A police officer named Ray Chandler, who had grown up on Jennings Street in the 50's in the 60's and was friends with the Feaster brothers (of Chords fame) and Morrisania's greatest white doo wop singer, Paul Himmelstein, took note of the huge crowds at Flash's jams and offered to be his manager. Chandler set up Flash in an after hours club on Boston Road and 169th Street called "The Black Door" (right near where "Goodson's" was once located) and began publicizing his parties and charging admission. When these events proved successful, Chandler moved Flash's parties to a larger venue called "The Dixie Club" on Freeman Street and hired a group of local gang members called "The Casanova Crew" to do security. Flash's indoor events not only proved profitable to both the artist and his manager, they attracted the attention of promoters and musicians in New York's punk scene, who began booking Flash into downtown clubs. One of the products of this cross fertilization was the movie "Wild Style," large portions of which were shot in Morrisania, and Flash's contract with Sugar Hill Records, which led to several albums and singles that brought Flash's music, now enhanced by a brilliant group of poets and rappers called the "Furious Five," to a national and international audience.
By 1983, the year "Wild Style" came out, community organizations in Morrisania, with the help of private foundations and city government, had recovered enough to begin slowly rebuilding sections of the neighborhood that had been laid to waste during the 70's. Groups like the Mid Bronx Desperadoes began clearing abandoned lots and putting up townhouses and single family homes in areas where tenements once stood. But even before this physical reconstruction had begun, young people in Morrisania had charted a musical, and in a very real sense moral reconstruction of their community, taking what others had discarded and turning it into art, and then into commerce. In the process, they created a path for young people growing up in poverty to express themselves, and make a living doing it, a dream that would inspire KRS-1, Fat Joe, Lord Finesse, and other Morrisanians who followed them. In so doing, they put the South Bronx, and the great Morrisania neighborhood, back on the map as a center of musical creativity.
Bronx resident Buddy Esquire remembers the Bronx back then. He is selling T-shirts now, but he used to makes flyers for DJing groups like the Cold Crush Crew. He says the Bronx was much more violent in the '70s and '80s, but the music that DJs were putting out then was less violent than hip-hop today.
"They used to come out with music at 6 in the afternoon, and it [the performance] was packed up to 2 at night," Esquire says. "It was a lot wilder back then." Now, he says, hip-hop music is more violent and the Bronx has been cleaned up.
Hip-hop historian Marcus Reeves says that the bustling energy that laid the groundwork for today's hip-hop culture came out of gang culture in the '70s. Then, gangs sprouted up all over the Bronx due to widespread urban decay, from heavy arson activity from slumlords seeking insurance money to the lack of basic services like law enforcement, firefighters, sanitation, and health.
"When you have those conditions and…a group of people…trying to survive…and people getting tired of that, then you begin to have this growing new cultural movement that comes out of the gangs to counteract the violence…and the negativity that come out of gang cultures," Reeves says. He adds that the diverse population in the Bronx then–Latino, West Indian, African, White–added to the rich cultural mix that became hip-hop culture. "You have all those ingredients, and, you know, you just take it from there."
Reeves says that hip-hop, dancing and street art were significant Bronx teen and young adult contributions that spread to New York City and beyond.
"Back then…you had a lot of black popular culture going towards disco and mainstream [music]," Reeves says. "It was very important to see that this music come to the forefront because it allowed this voice of the poor and the working class back into the mainstream."
This piece was originally published in The Bronx County Historical Society Journal, Spring/Fall 2007 edition. Mark Naison is a professor of History and African American studies at Fordham University in New York City.