What's on everyone's mind in Tokyo? The Olympics. In a country known for impeccable hospitality, the city is expected to undergo a more than 10 trillion yen ($90 billion in public and private investments) touch-up to accommodate the 40 million foreign tourists expected in 2020 for the Summer Olympic and Paralympic Games.
Parts of Tokyo are redeveloping on a scale not seen in a generation. Shibuya Station is covered in sky-high tower cranes, construction of a new Olympic stadium is underway, and boutique hotels are popping up everywhere in Harajuku and Jinnan—and that's just on the west side of town.
I was born in Tokyo in the 1980s, nearly two decades after the 1964 Summer Olympics, which many say was a turning point in Japan's postwar history: Preparations for the 1964 Games spurred economic recovery and infrastructure updates that set Tokyo on a path toward the sophisticated metropolis it is today. Miles of subway and train tracks were laid down, Haneda Airport became a major international transport hub, and the Shinkansen bullet train began service nine days before the start of the Games.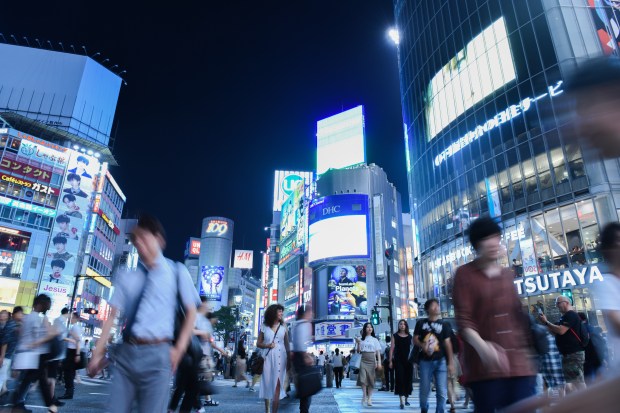 Today Tokyo dwellers hope the new building boom will again spark economic growth and that the infrastructure updates will improve public transportation, reduce commute times, and leave the city better prepared for potential natural disasters. But many worry that efforts to "clean up" the city will merely displace the poor, erase Tokyo's marginalized subcultures, and commercialize public spaces.
With less than two years left to go until the opening ceremony, New New Tokyo is starting to take shape. Come now, as it emerges from the scaffolding.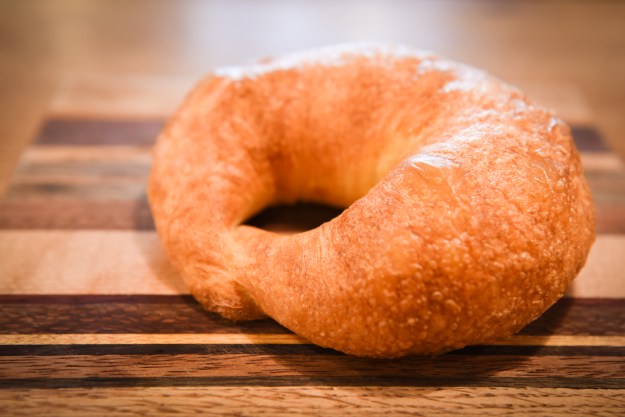 Start your morning at 365 Days, a bakery near Yoyogi Park in the central Shibuya district. It's a sensory delight: As you walk through the doors, you'll be engulfed in the warm, buttery, thick smells of freshly baked bread. Breads like the Cent Percent, a croissant with the texture of mochi, are carefully displayed like jewelry at a luxury boutique. There's no self-serve here. You may be tempted to stay, but ask for your treat to go—you have places to go.
Coffee shops line the streets in the upscale residential area now called Oku-Shibu, or "deep Shibuya." There are plenty to choose from, but Norwegian-style Fuglen has a casual BYO policy that's rare in this city. Vintage midcentury design furnishes the space, and there's plenty of outdoor seating. Bring your treats from 365 Days and pair them with Fuglen's painstakingly crafted pour-over or espresso-based coffees.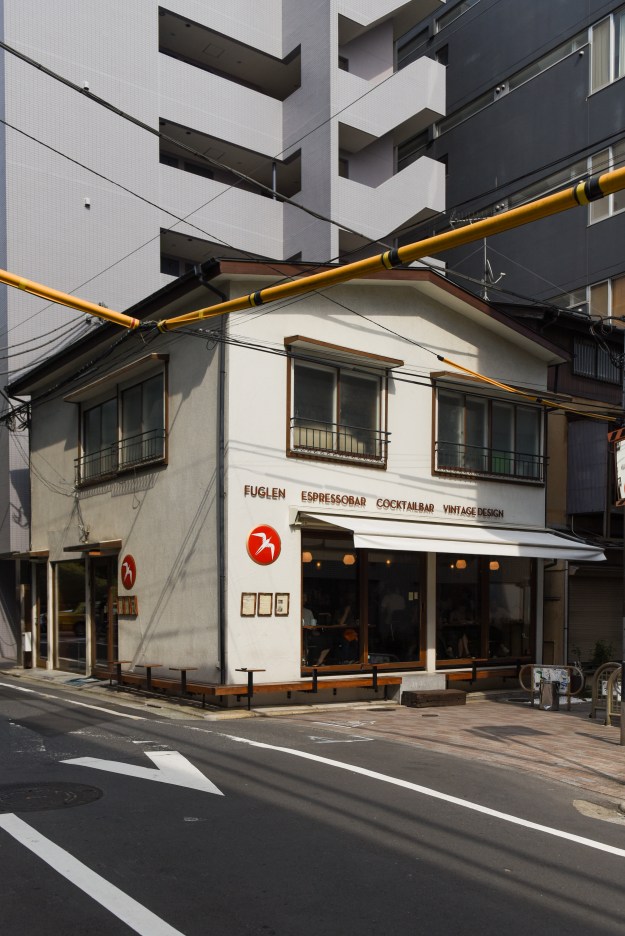 10:30
am
Meiji Jingu (Shrine)
1 Chome-1 Yoyogikamizonocho, Shibuya
Get Directions
Biking is a great way to explore Tokyo's charming, lesser-known side streets, and for around $15 visitors can purchase day passes for the Docomo bike-share system. After breakfast ride uphill through Yoyogi Park toward Harajuku; the iconic neighborhood is known as the epicenter of Japanese youth culture. You will pass the landmark Yoyogi National Gymnasium, designed by architect Kenzō Tange for the 1964 Olympics. An emblem of Japan's postwar metabolism architecture movement, the building combines harsh materials—exposed concrete and steel cables—yet appears light in its foundation and enjoys elegant sweeping curves. It makes me smile every time I ride past it. After inspecting the gymnasium, cross the street and head to Meiji Shrine. Take a minute to breathe—or perhaps meditate—before getting back out on the bustling streets of Harajuku.
Try to get to Yogoro by 11:30 a.m., when it opens. This basement lunch spot is often packed by noon. Yogoro's spinach- or tomato-based spice curry is a light departure from the thick and chunky sauce known as Japanese curry. Complement your curry with chicken, boiled egg, melted cheese, or a tasty combination of all three. I dare say it's the best curry in Tokyo.
1:00
pm
Olympic National Stadium
10 Chome-2 Kasumigaokamachi, Shinjuku
Get Directions
Get back on the bike and ride through the leafy Sendagaya neighborhood toward Meiji Jingu Gaien, a new stadium going up on the grounds of the demolished 1964 arena. Officials are planning to host the opening and closing ceremonies, among other events, here in 2020. Architect Kengo Kuma's design has been praised for its low profile and use of warm, natural materials like wood on the exterior. Nicknamed "the Hamburger" for its layered appearance and the lettucelike greenery that separates the layers, the stadium is a marked shift from Tange's metabolism stadium of the previous Olympic Games. The building is still a work in progress, but stop by for a glimpse of the exterior and a welcoming hello from the security guards.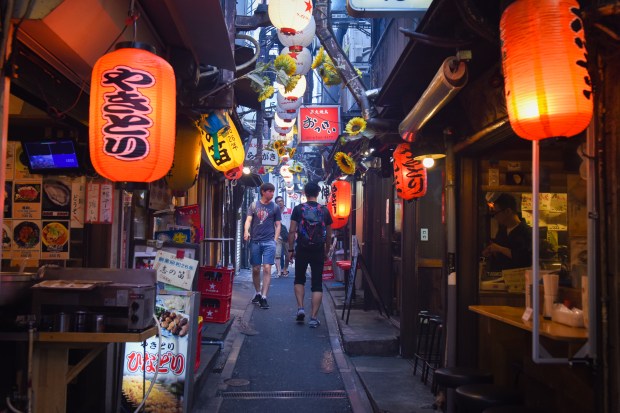 2:00
pm
Jingu Gaien Ginkgo Avenue
2 Chome-1 Kitaaoyama, Minato
Get Directions
Bike over to Jingu Gaien Ginkgo Avenue. The street is flanked by tall ginkgo trees, which are especially spectacular in autumn when the leaves turn golden yellow. The narrow pedestrian path that cuts through Aoyama Cemetery is a peaceful spot in the middle of the city. Friends who visit Tokyo for the first time always comment on how "zen" it is in a city of over 9 million people. Many Tokyo residents go here to pay respects to their ancestors and reflect on days gone by.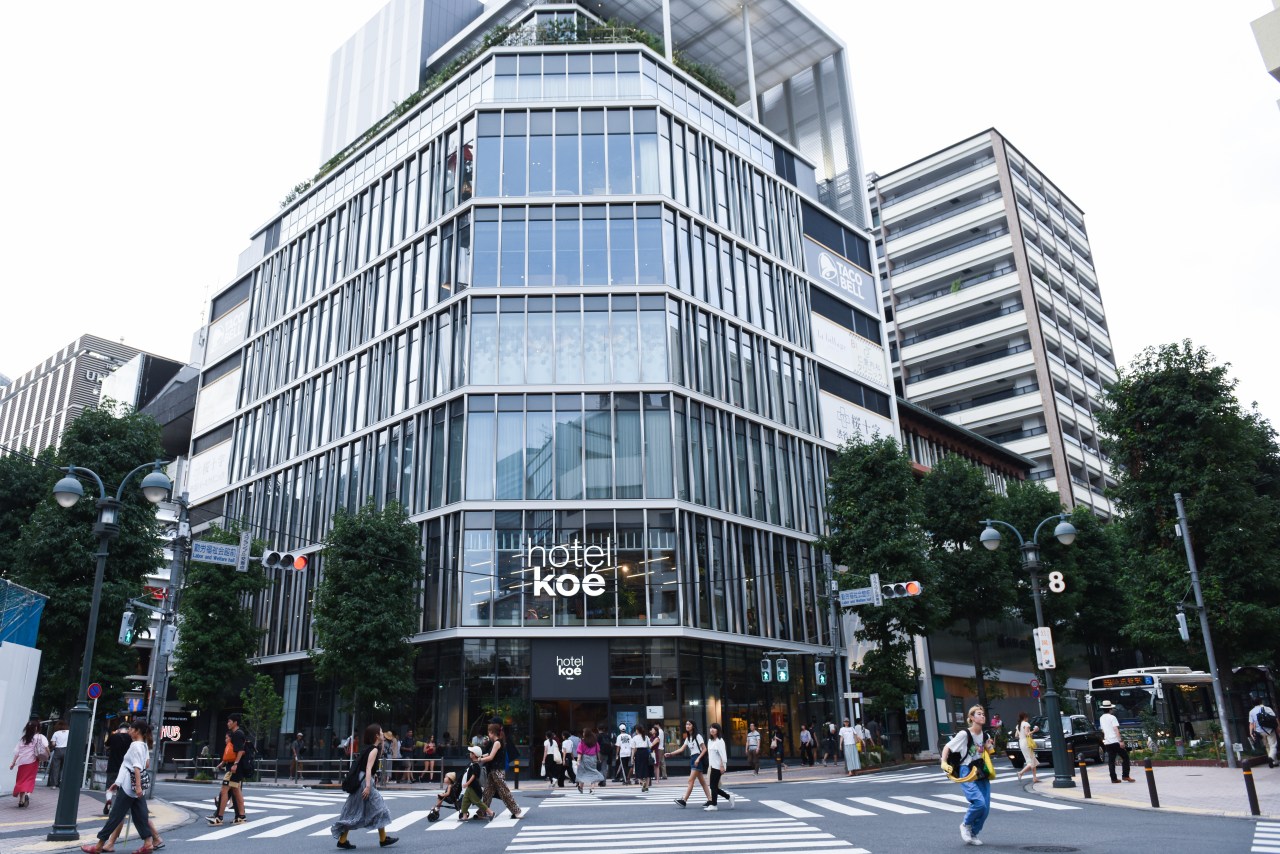 Swing by the Trunk Hotel, opened in Harajuku in May 2017, or Hotel Koé, opened in February 2018. At either one you're likely to stumble upon a fashion show, magazine party, or brand launch of some sort. Trunk has quickly become a nightlife fixture, pulling in Tokyo's fashion and media set, and Koe caters to creative types visiting on business or holiday.
Hungry? Futsu ni Fruits translates, awkwardly, to "Ordinarily Fruits." The tiny yet hip joint serves "fruit sandos," fresh fruit smeared with sweet cream and placed between fresh, fluffy slices of white bread. Inspired by the fruit parlors that cropped up during the Showa Period (1926–89), an era in which Japanese cuisine took inspiration from foreign dishes and reinterpreted them according to local tastes.
The area surrounding the Meguro River is best for lazy walks, bumping into friends, dog watching, and too many afternoon coffees. Sidewalk Stand has prime riverfront real estate, and they make a fantastic almond-milk latte.
When the hazy evening light falls over Tokyo, a new city emerges. Start out your night at an izakaya and order a cold nama-biru lager on tap. Tatemichiya is one of the best in the area between the Meguro and Shibuya districts; it's a rough, cavernous basement restaurant whose walls are adorned with vintage punk-rock posters. This izakaya is versatile: Early hours are relaxed, while late nights can become raucous fun. And if you don't finish your sake, the owners are happy to store until your next visit.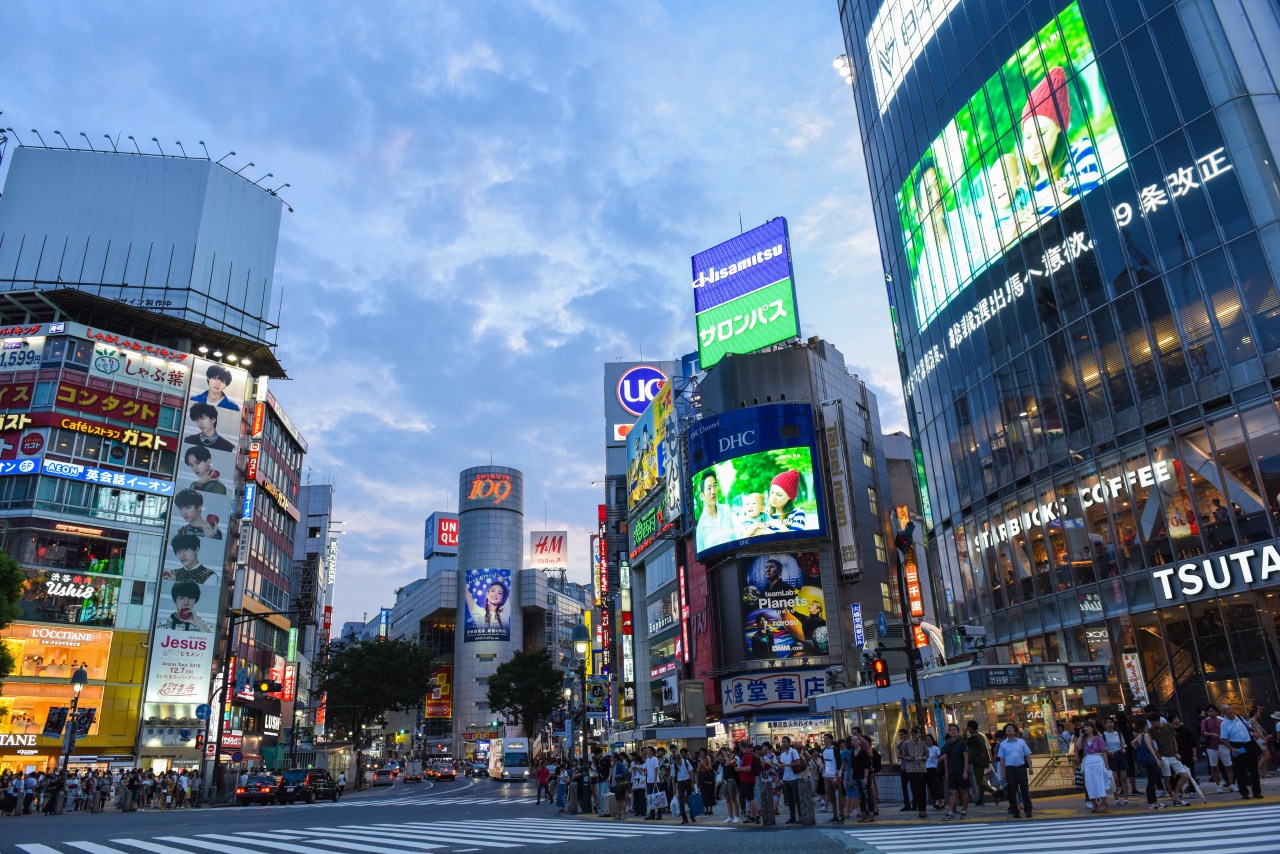 9:00
pm
Shibuya Stream Hall
3 Chome-21-3 Shibuya, Shibuya
Get Directions
Head back to the Shibuya area and take in the neon signs that define Tokyo nightlife. The frenetic pace softens, neckties loosen, and hair falls messily out of buns as young professionals laugh and gossip over food and drinks.
Though massive nightclubs abound in areas like Shibuya and Azabu, Bonobo, in the middle of residential Jingūmae, is a quirky, lower-key alternative. Situated in a converted, two-story house, this shacklike space is wonderfully eccentric and strange: psychedelic lighting on the first floor, a tatami-floored lounge on the second, and an eclectically furnished rooftop terrace with a full bar. There's often a DJ or live music, as well as art shows—no two nights at Bonobo are the same.
Nearby are Tunnel (yes, it's built into a tunnel) and its sister bar, Oath. Both are likely to feature local DJs and good music on any given night. Expect tight crowds dancing to the beats, dark lighting, and cheap drinks.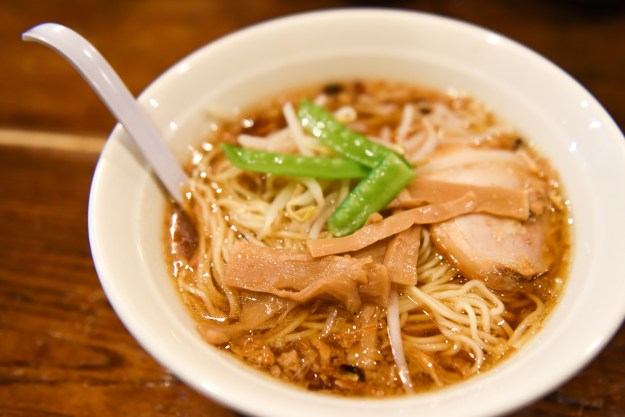 12:00
am
Ryukyu Chinese Dining Tama
2 Chome-3-2 Shibuya, Shibuya
Get Directions
You can eat exceptionally well at midnight in Tokyo. At Ryukyu Chinese Dining Tama, Chinese-Okinawan chef Fumihiro Tamayose commands an efficient open kitchen, which serves tapa-size plates of juicy steamed dumplings, Sichuan-spiced mapo tofu, and springy Okinawan soba and offers an extensive wine list.
If you want late-night ramen and gyoza, Tokyo has that, too. Head to Kaotan Ramen, a ramen shack in Minami-Aoyama that stays open until 5 a.m.
Everyone has that one friend who has boundless energy, a bottomless appetite for food and drink, and powers of persuasion to keep the party going. For me, that friend is Ito. It's not uncommon to get a text from him at 2 a.m. saying he's at a bar like Kalavinka, his local haunt in Ebisu. It's the kind of place that often stays open until the sun begins to rise. Dusty morning light filters through the windows, revealing passed-out patrons and workers and a few—like Ito—still standing. It's a perfect day when you make it to sunrise at Kalavinka.