Trinidad's "discovery" by Sir Christopher Columbus resulted in the genocide of its indigenous population and the formation of one of the world's most important trade industries on the backs of enslaved Africans and indentured East Indians—all at the hands of Spanish, French, and English interlopers, whose cultural additions to the island are superseded only by the commingling of their DNA.
In its capital, Port of Spain, history lies apparent yet stifled under the gloss of fresh paint and hushed warnings to avoid the gritty East End, where the descendants of a displaced and disregarded slave society still reside in project buildings built over the barrack yards of their forefathers.
In his 1992 Nobel Prize speech, St. Lucian poet Sir Derek Walcott described Port of Spain as "a downtown babel of shop signs and streets, mongrelized, polyglot, a ferment without a history, like heaven."
Yet this is where the only acoustic musical instrument invented in the 20th century was born. Port of Spain is magic and mayhem, pulsing to one discordant beat that somehow becomes lovelier when you let go of preconceived notions of music and just listen.
For it is, again in the words of Walcott, "a city ideal in its commercial and human proportions, where a citizen is a walker and not a pedestrian … how Athens may have been before it became a cultural echo."
As with the greatness of Athens, a day can never be enough. But if you only had one, this is how you should spend it.
One's desire to walk the streets or Port of Spain languidly sightseeing is infused with the city's undercurrent of urgency. In Port of Spain it's easy to wonder, where do I start? The answer is, with some hot doubles. This perfect appetizer for what will be a spectacular breakfast or brunch is made of chickpeas stewed in yellow curry, sandwiched between two soft split-pea fritters, or bara, and topped with chutneys and sauces both savory and sweet made from mango, cucumber and coconut. Careful! The hot sauce lexicon is different on this island, so asking for a little pepper can still mean a burning mouth.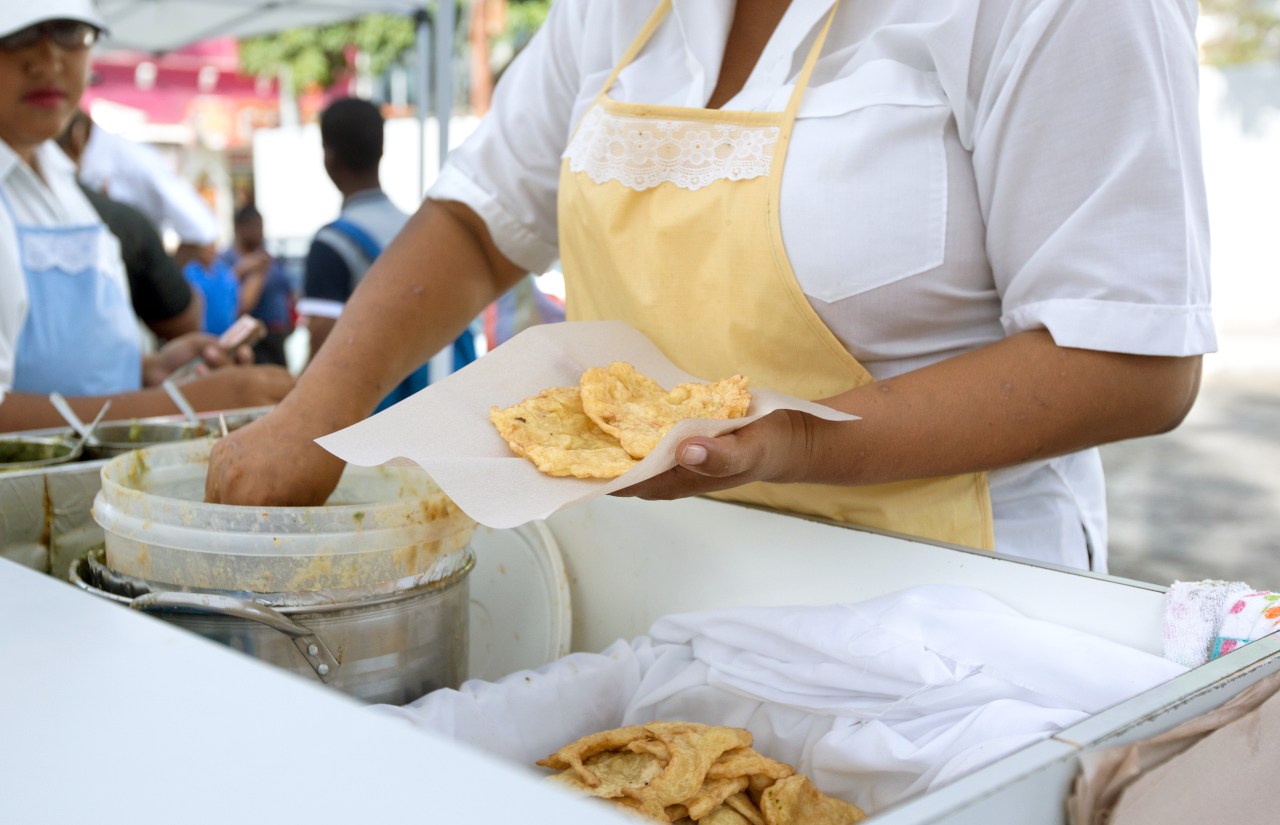 The philosophies and speeches that led to the nation's independence in 1962 and the Black Power Revolution in the 1970s are a snapshot of the history of this plaza, constructed in the 1800s. Its use as a meeting spot for those seeking to engage with learned men earned it the moniker "The University of Woodford Square." Stroll to its western gate and you will see the Red House, the original seat of Parliament and site of the 1903 Water Riots, which saw 16 people killed and the building burnt to the ground, along with many annals of the state's political history. Now the square mainly sees a thoroughfare of persons on their way to somewhere else, but once upon a time, this was where giants spoke. Think Cyril Lionel Robert James, the historian and Afro-Trinidadian rights activist, and the country's first prime minister, Dr. Eric Williams. Anyone with even a little imagination need only stand within the gates to feel the weight of their words—once radical, now commonplace.
Charlotte Street is a weird and wonderful hybrid of a Chinatown, farmers market, and Brooklyn neighborhood. Destitute citizens performing menial tasks for vendors in exchange for a few dollars run past fashionable urban folks looking for the hottest styles, while housewives search Chinese variety stores for bargains. From Thursday to Sunday, market vendors shout out deals on fruits, spices, and veggies. Behind these stalls, narrow staircases lead into malls filled with so many hairdressers and nail technicians that the smell of acrylic can be overpowering. Although many advise staying away from this side of town in favor of more affluent neighborhoods, Charlotte Street is the closest a traveler may get to the pulse of Port of Spain.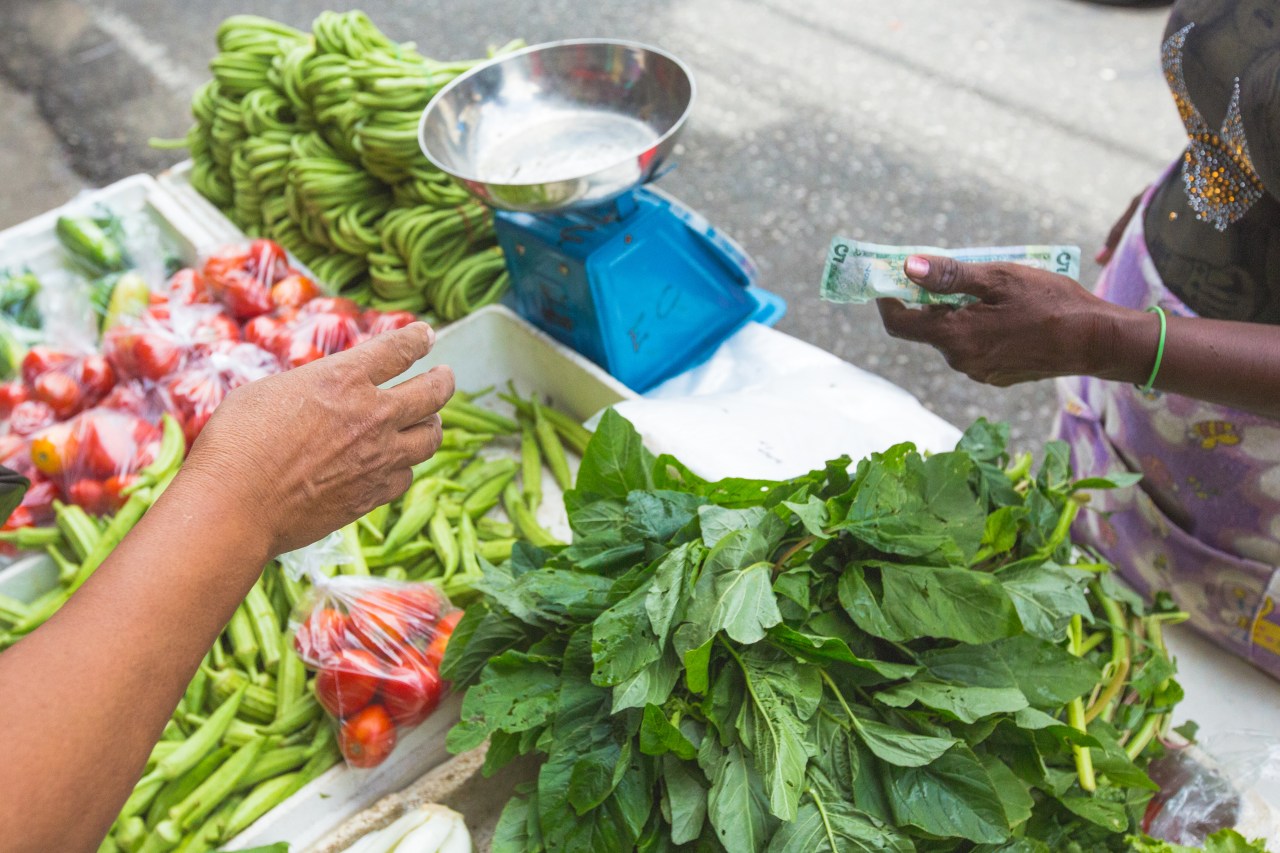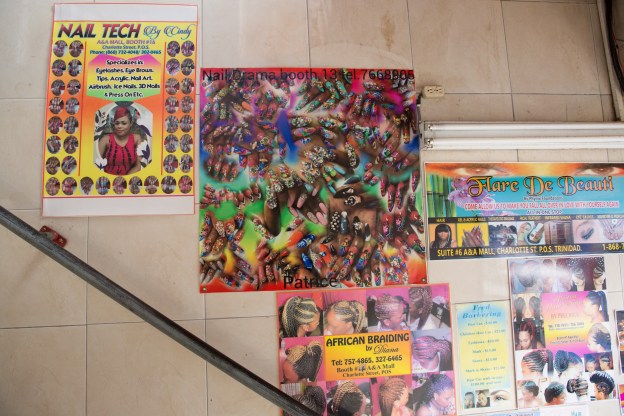 10:00
am
National Museum & Art Gallery of Trinidad and Tobago
Get Directions
Walk up the street to find the National Museum & Art Gallery of Trinidad and Tobago. It houses over 10,000 permanent items in various exhibitions on the country's indigenous people, pre- and post-emancipation history, national festivals, and island life during World War II. Ask for exhibition curator Keomi Serrette, who will happily guide those interested through the fine-art galleries. No art aficionado should miss the impressive collection of works by world-renowned Trinidadian painter Michel Jean Cazabon.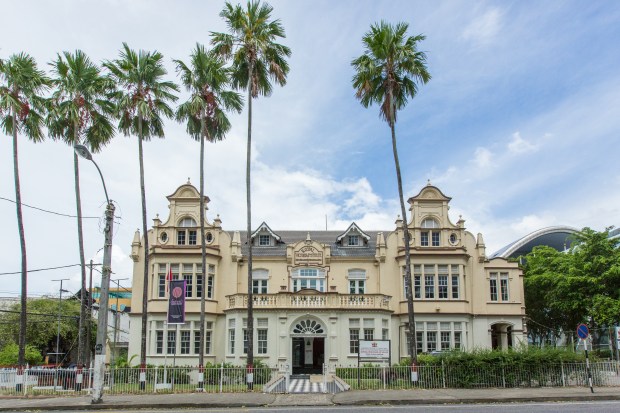 On your way to brunch, along the northwestern end of the Queen's Park Savannah, you will pass seven elaborate colonial mansions. Dubbed "The Magnificent Seven," the buildings include Queen's Royal College, which boasts Nobel Laureate V.S. Naipaul as an alum, and Stollmeyer's Castle, which is partly modeled on Scotland's Balmoral Castle.
When you've got only 24 hours, it's always a toss-up between doing it all and doing it right, especially when it comes to food. Riley's may just be the best breakfast or brunch option if you want to experience it all at a reasonable price. The ambiance is cafe quaint, and the Local Sampler coconut bake, with sides of salt fish buljol, smoked herring, choka (fire-roasted tomato), and plantains, gives you a mix of island breakfast staples in portions that won't force you into a late-morning nap.
Choka is a method of fire-roasting veggies introduced to the island's gastronomic landscape by the arrival of indentured East Indian laborers in 1845.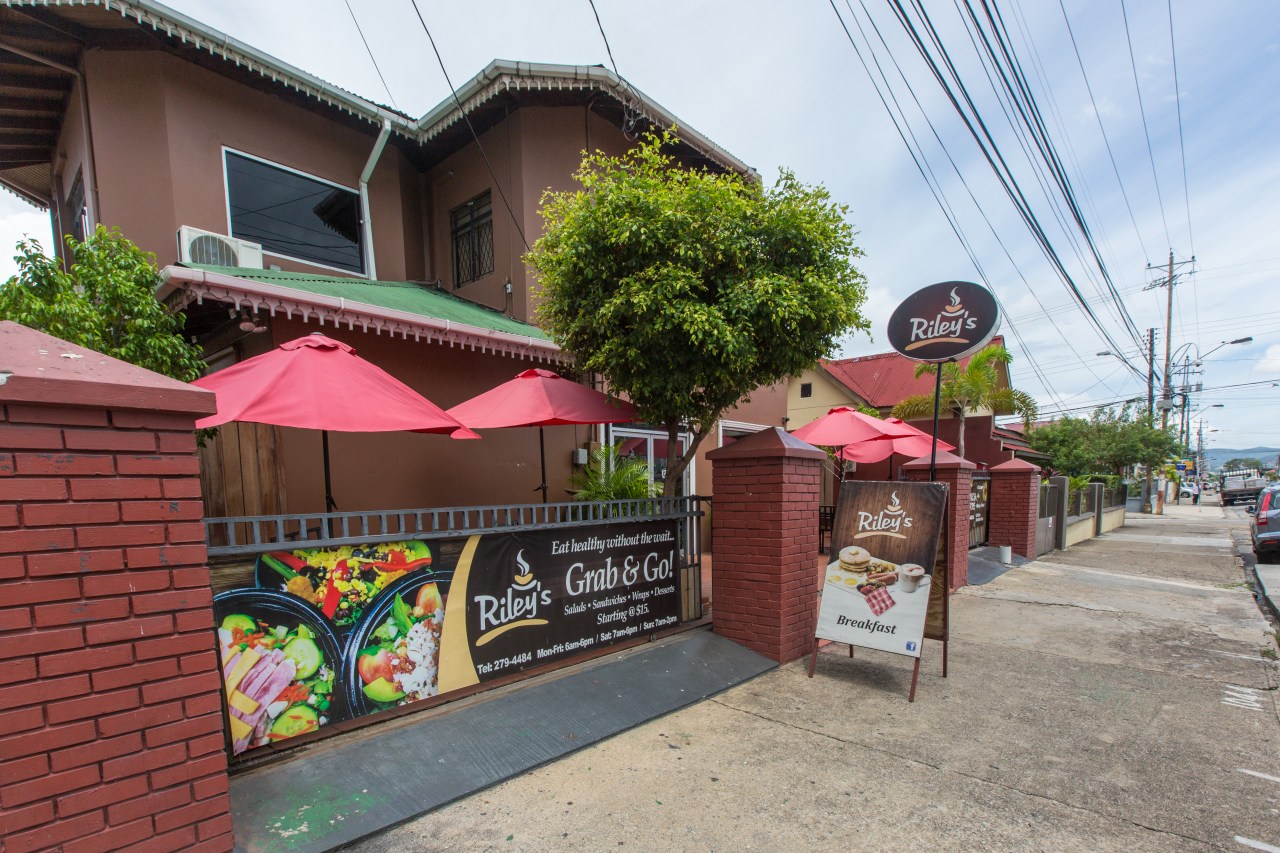 A stone's throw from Riley's is Medulla Art Gallery. Within lies Cocobel—a boutique experience for any chocolate lover. In the early 20th century Trinidad was the third-biggest producer of cocoa in the world. Though this is no longer the case, the Trinitario cocoa bean is still among the world's best and remains the main ingredient for some of the world's fine-chocolate makers. Let architect–turned–chocolate artisan Isabel Brash walk you through her confections, which in true Trini style are infused with indigenous flavors like guava, sorrel, mango, chadon beni (a local herb similar to cilantro), and good ol' Trini rum.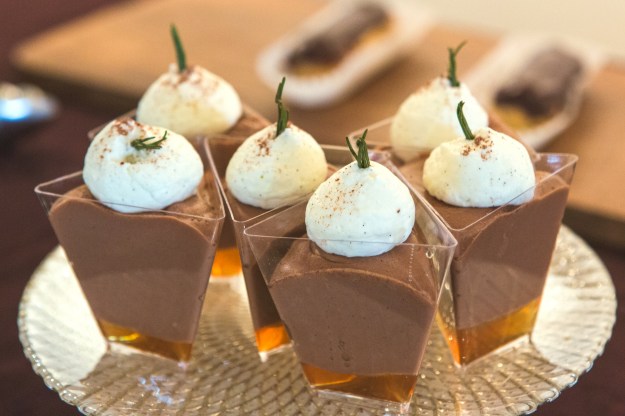 The buzz of city life may be quintessential Port of Spain, but one of the joys of being here is the ease of escaping the bustle of city life without leaving town. From the Royal Botanic Gardens of Trinidad and Tobago (one of the oldest gardens in the West Indies) to the Bamboo Cathedral in Chaguaramas, where long stalks of bamboo bend to form a nearly 1,000-foot arch, calm can be found within the chaos. If you only need a small recharge, these may be just what you need. If you're seeking to connect with nature, however, head to Fondes Amandes, where Akilah Jaramogi heads the Community Reforestation Project. Take a tour of the forest and rivers while learning about herbs and medicines. Don't forget to ask Jaramogi about her Merikin heritage. She's a descendant of Pa Neezer, the greatest Obeah man (spiritualist) to ever live on the island.
At All Stars Pan Yard there is a pan man tuning his instruments while others train young players, and pan's old guard recount their exploits. Sip a rum and Coke while getting an education in steel pan. The pan man is a warrior of national history. In this part of town, "behind the bridge," deadly fights occurred between rival bands. Some of those maintain yards today and are sought after worldwide for performances and lectures on the instrument.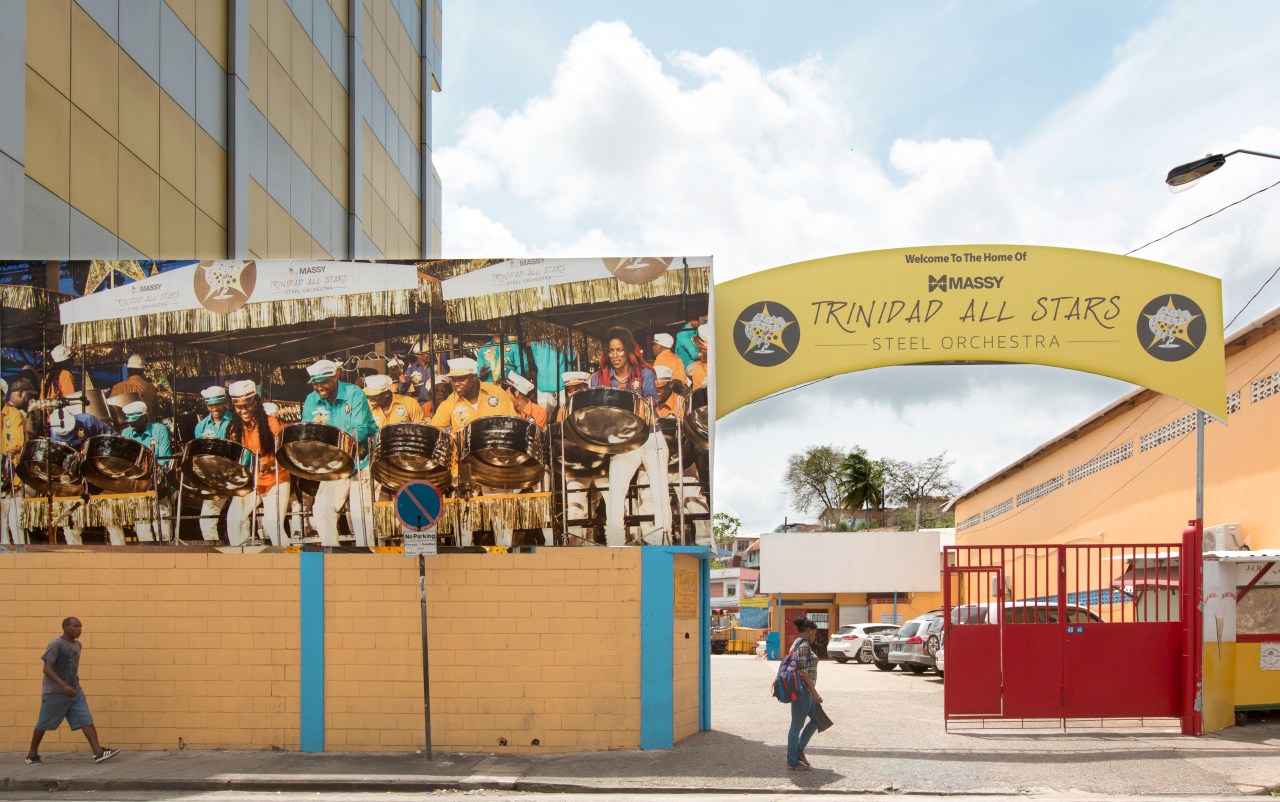 The art of hanging-out, or "liming," is a serious pursuit for Trinidadians, so you'll find almost as many bars as businesses in the city. If the party scene isn't your style, dinner and a show is an equally good idea. Enjoy a meal at Drink! Wine Bar; then go to a production at one of the many theaters, or hear up-and-coming artists debut at Kaiso Blues Cafe, on Woodford Street.
If you're into nightlife, the liming continues at Frankie's, where people from all walks of life mingle and down beers on the pavement to the sounds of soca—a modern offshoot of calypso—and dancehall. Walk down Ariapita Avenue and you'll see this ritual happening everywhere. Hungry? No worries—this is street food central. Doubles, gyros, roasted corn, tacos, New York–style pizza, and burgers are available alongside gourmet restaurants.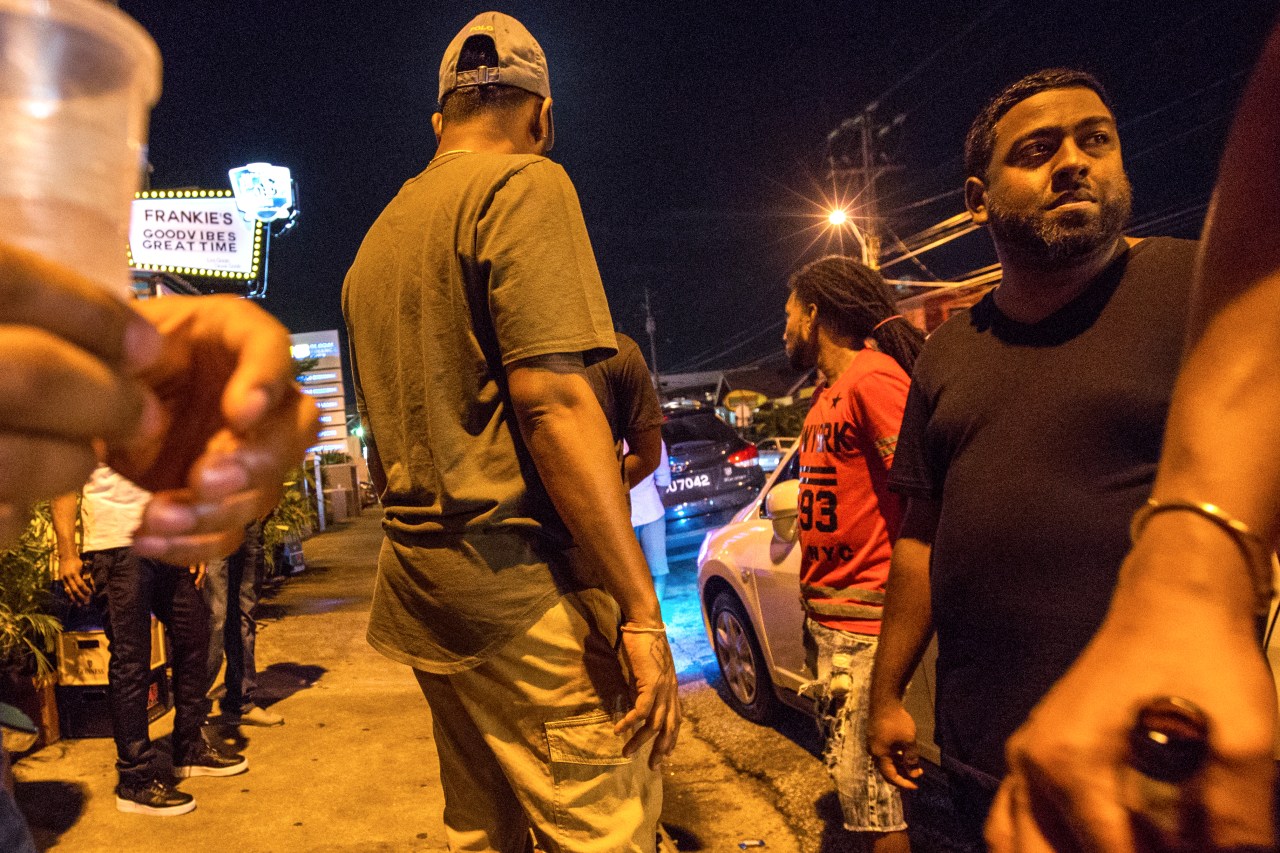 Turn up Murray Street, known as a red-light district, and enter The Big Black Box, where DJ Rawkus' event "Throwback and Wine" mixes vintage calypso with new-age soca. Old or young, you will dance until you sweat at this party, so be prepared. Ask around and you may find celebs like Wendell Manwarren, a protégé of Derek Walcott and one of the owners of the space, or local celebrities, dancing away with drink in hand.
All that's left to do when you are exhausted but happy is have the perfect rest. After a perfect day in Port of Spain, you will need it.