West Texas is defined by the expansive landscape connected by small towns. There are minimal signs of the big city. Convenience and choices are few and far between. What keeps this area going are the people that define the community.
Here are a few books, mostly written by West Texas residents, about what attracts people to live here and how to manage the area during your visit.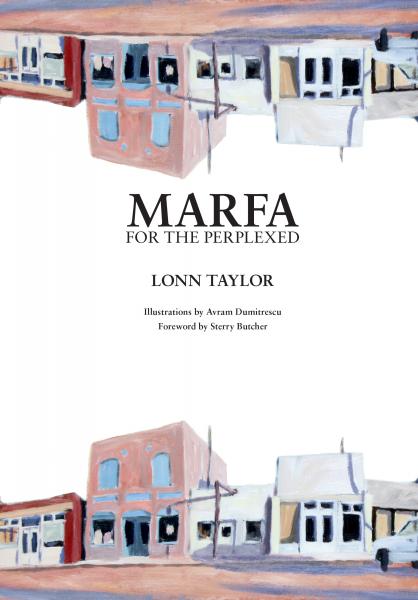 West Texas isn't the easiest place to decipher, what with the lack of options and limited business hours. Many tourists arrive slightly baffled about the media hype, particularly around Marfa. Historian Lonn Taylor offers his guidance to people interested in visiting by way of personal essays, accompanied by Alpine artist Avram Dumitrescu's illustrations. Taylor uses his 15 years of living in Fort Davis—22 miles north of Marfa—to share his experiences of the town, from theories about the mysterious Marfa Lights to the controversial Playboy Marfa installation and a musician who released an album of jingles for local businesses. Most of these essays were previously published and broadcast as Taylor's Rambling Boy column for the Big Bend Sentinel newspaper and Marfa Public Radio. But there are also tips for newcomers—like don't ask a rancher how much land they own and always say hello.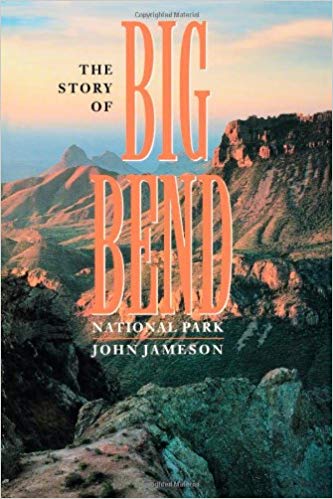 The locals who live in the middle of the desert define this place just as much as the terrain does. The late Jim Glendinning wrote profiles of compelling residents, from Marathon photographer James Evans to Alfred Gage, who built Marathon's Gage Hotel in 1926, and Herbert L. Kokernot Jr., who built a baseball stadium resembling Wrigley Field in Alpine. Before he died earlier this year, Glendinning shared stories of his world travels in local newspapers. He was easy to spot at local events—a native Scotsman, he never lost his accent.
Big Bend National Park is the epicenter of West Texas. Sometimes this area is referred to as the Big Bend region. The Kent State history professor shares the efforts to establish Texas' first national park, which included local, state, and federal campaigns and all the challenges and triumphs along the way. The book starts with Lady Bird Johnson's promotional trip to the park in 1966, which left her impressed, and ends with the state of the park on its 50th anniversary in 1994.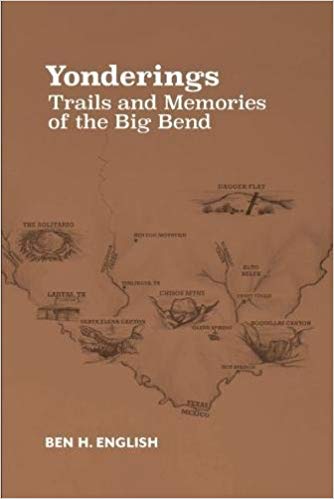 Ranching is an old family tradition in West Texas, tracing back many generations. Ben English shares his experiences working and living on ranches in Lajitas, Texas, near the border. He explains how being one of the two Anglos in the single-classroom school in Terlingua and growing up along the border influenced his formative years. He also recounts the many camping trips he did solo and with his family in Big Bend National Park.
Deputy Ricos
series by Elizabeth A. Garcia (2012-)
Longtime West Texas resident Elizabeth Garcia has published seven novels in her Deputy Ricos series. Each is loaded with West Texas references since Deputy Margarita Ricos, a character partly inspired by Garcia's daughter is based in Terlingua. As Deputy Ricos investigates each fictional crime, she visits La Kiva Restaurant and Bar in Terlingua, orders fries from the Sonic Drive-In in Alpine, and drives along Highway 90, just like we do.