Your reading list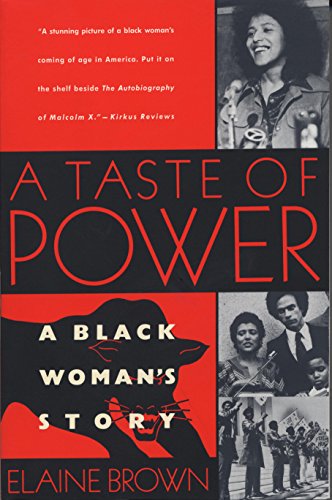 A Taste of Power: A Black Woman's Story

by Elaine Brown
To me, there is no more important cultural group of the last 100 years than the Black Panthers. The original branch formed in Oakland in 1966 to combat police brutality, racism, and to help the black community defend itself against a system that did not benefit them. This history is told through the eyes of Elaine Brown, who was appointed the leader of the organization in 1974. It was the first time the male-dominated group had a woman leader; and through her hard work and guidance, the campaign to elect Oakland's first black mayor showed that women—especially women of color—are integral parts of any revolution.
Hell's Angels: A Strange and Terrible Saga

by Hunter S. Thompson
Another (very differently) radical group to come from the Bay Area is the Hell's Angels motorcycle gang. This tale takes you all the way up and down California, painting a picture of what life looked like before and after the Vietnam War for the many young men who were drafted to serve and became Hell's Angels upon their return to the U.S. Thompson was able to gain the trust of many Hell's Angels members, including the Oakland chapter's leader, Sonny Barger, and showed how the Hell's Angels turned into the infamous gang they are known as today.
The Girls: A Novel

by Emma Kline
This is a fun read that takes place in one of my favorite parts of Northern California: Petaluma. It was at the top of everyone's "best of 2016" lists and for good reason: It's entertaining, and the main character is complex and well developed. The story is seemingly inspired by the Manson murders, a little bit of Jim Jones' Peoples Temple, and maybe even some Patty Hearst. It encompances everything (cults, liberated women, and drugs) people were afraid of about the counterculture of the late '60s and how some of the people who lived through it feel today as they look back on the movement.
The Pocket Poet Series

by City Lights Books
While not all of these poets have been Bay Area residents, the Pocket Poets series was created at the historic San Francisco bookstore City Lights. The catalog includes early works by some of the iconic writers of the 20th century and still produces new editions today. I recommend you check out The Language of Saxophones by Kamau Daáood and Save Twilight by Julio Cortázar.
Your watch list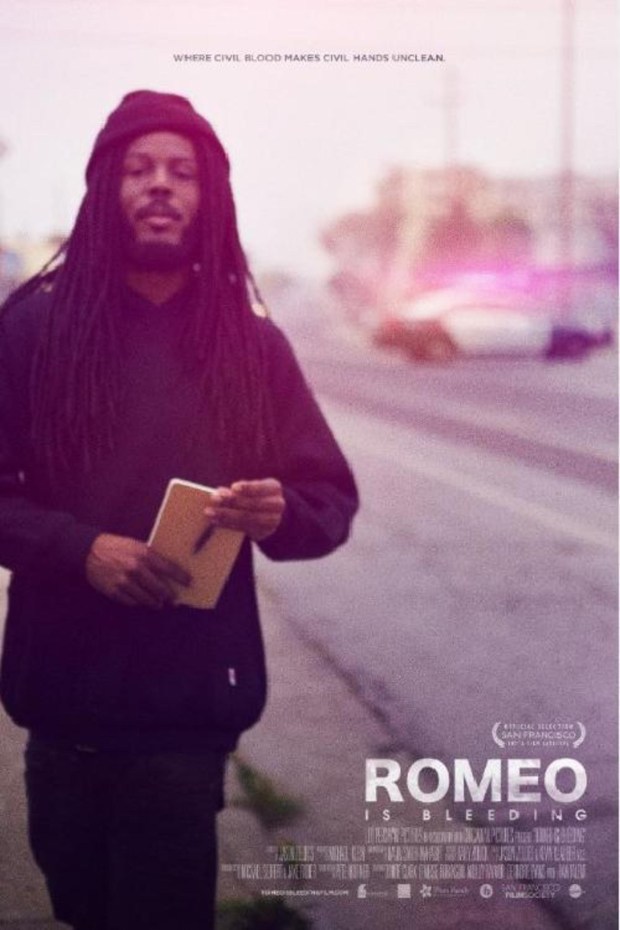 I couldn't rightly make a watch list without having this on it. The story of Harvey Milk, California's first openly gay elected official, assassinated not even a full year into his term, is both triumphant and tragic. Even if you've already seen it, give it a rewatch before you come for a visit.
This documentary explores the life of young poet, Donté Clark, and how he is striving, through poetry and theater, to helps kids in the city of Richmond located just north of Berkeley. Make sure to have a box of tissues handy, because this documentary will leave you sobbing and infuriated by the injustices the children face—but so inspired by the resilience of a community that has been left behind by its city government.
I apologize for recommending so many movies that will leave you in tears, but to leave Oscar Grant's story off this list would be a travesty of great proportions. This was the movie that put director and Oakland native Ryan Coogler on the map (his new movie, Marvel's Black Panther, is set to release in spring 2018). Coogler tells the story of the 24 hours before Grant was killed by a BART police officer in 2009. His death and the subsequent verdict of involuntary manslaughter reignited the conversation about race and Oakland's history of mistreating people of color, specifically African-Americans. The widespread perception that the trial of officer Johannes Mehserle was a miscarriage of justice ignited the Black Lives Matter movement within the Bay Area.
If you're obsessed with true crime as much as I am, this movie is for you. (Also, if you haven't seen it, come on.) The Zodiac killer, who has never been caught, claimed to have killed over 30 people, but only five were confirmed in the late '60s and early '70s. San Francisco–based cartoonist Robert Graysmith, played by Jake Gyllenhaal, becomes obsessed with the Zodiac killings. He decides to become an amateur sleuth to help the police find out who is terrorizing the region. There have been many copycats throughout the years, but there is probably no unsolved case more infamous than this one.
If you're someone who loves creepy movies, this Hitchcock thriller is for you. It's about an SF detective who investigates whether his friend's wife is going insane, but he becomes dangerously obsessed with her. The plot is full of twists and turns and the lovable overacting of the early 20th century. Fun fact: Another Hitchcock classic, The Birds, was filmed in Bodega, which is north of SF along beautiful Highway 1 (definitely worth a day trip).
Bonus kid-friendly movies that aren't sad: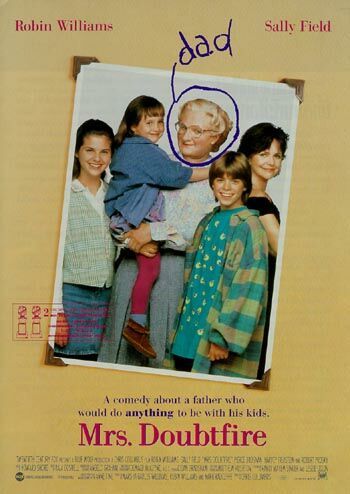 To not add this to this list would be sad, especially because Robin Williams chose to make his home in Marin County, right across the Golden Gate Bridge. The tunnel connecting it to the city was renamed the Robin Williams Tunnel. In this iconic '90s movie, Robin Williams plays a cartoon voice actor who wants to spend more time with his kids after his divorce, so he hatches a plan to dress up like a British nanny and convince his ex-wife to hire him. The Mrs. Doubtfire house is a popular tourist destination, but it is someone's actual house; so if you go, make sure to stay off the actual property.
My dream is to live in a refurbished firehouse in SoMa, so to this day I am jealous of Mia Thermopolis' house in this movie. Aside from the real estate, the city and all its hilly glory is on prime display. In the film, Mia finds out that she is the heir to the throne of Genovia—a made-up country between Spain and Portugal—and spends the movie navigating normal teenage problems and deciding whether or not she wants to take on the responsibility of leading a whole country.
Know before you go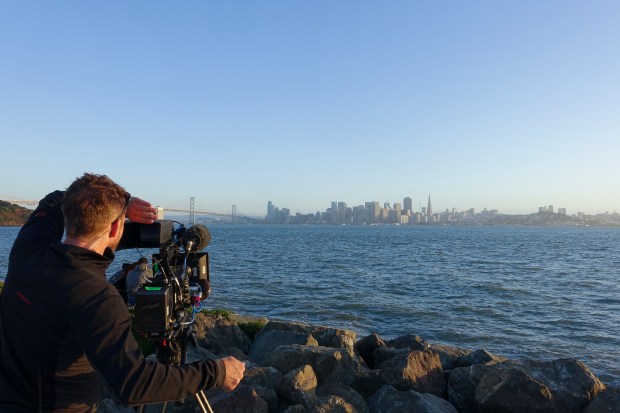 It's not called "Frisco" or "San Fran."  The easiest way to tell that you're from the area is by what you call San Francisco. Most people call it "the city" or just "SF." The only time it is ever acceptable to say "Frisco" is if you're singing "(Sittin on) the Dock of the Bay" by Otis Redding. "San Fran" just sounds stupid—simple as that.
Music is life.

Ever since the 60s, music has been a huge part in Bay Area culture. From the rock music of Haight-Ashbury scene to the Hyphy hip hop coming out of Oakland in the 90s; many of the most popular styles of music got there start here and the impact can still be heard in new music today.

Let's talk about "hella."

I didn't actually notice how much I say this until I moved to New York and everyone saw fit to point it out. People even started saying it to me—incorrectly, I might add—as if I couldn't understand what they were saying if it wasn't in the sentence.

Hella

can mean "really" or "very" or a lot of something. For example: "Those tacos are hella good" or "I have hella leftovers in my fridge." But, to be honest, if you're not from the Bay, then just don't say it.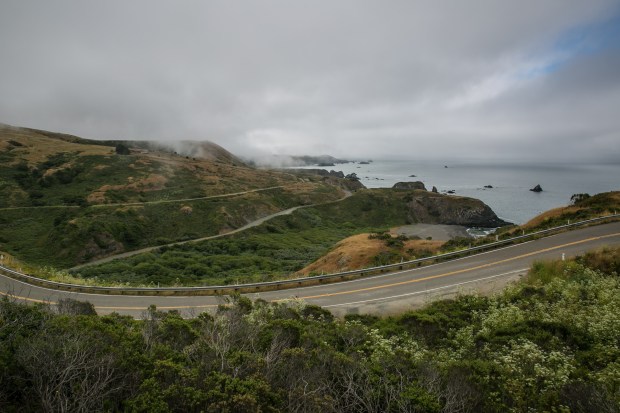 Wear light layers.

This advice is on every list I have ever seen about SF. Until this past summer, when there were record-breaking highs, SF just never got very warm. Typical highs are the low to mid 80s; lows are in the 50s and 60s. Even if the sun is out and it looks beautiful, there is most likely a chill. Also, each neighborhood tends to be a different temperature, depending on how the buildings block the wind. For example, there may be a nice breeze when you're in the Haight, but if you go to the outer Sunset, the breeze becomes a cold wind. Then there's the

fog

, affectionately named Karl. It rolls in almost every day, so bring a hoodie.

Get out of SF. Do not come to the Bay and just spend time in SF. Head east to Oakland and Berkeley or south to San Jose. Or head north, a little bit out of the Bay Area, to wine and cheese country in Sonoma County—especially since terrible fires ravaged Santa Rosa this summer. It's good to put money into the local economy up there. There are so many different facets of the Bay that it would be a waste to stay in the city. For the record, though, Sacramento is not a part of the Bay Area, no matter how much its residents want to tell you it is. If you want to spend time there, plan a long stay or a second trip, so you can visit Tahoe and the Sierras.
On that note… rent a car. 

California's sites aren't close together like they are on the East Coast, and TBH our public transportation is hella expensive and sucks. Renting a car is definitely worth it to be able to see all the great things the Bay has to offer.