Bourdain had an uncanny ability to distill the essence of the places he visited. One thing we've heard repeatedly from his fans over the last few months is how much they trusted him to tell their stories and how proud they felt when he did. We invited readers to tell us what he and his crew "got right" about their homes. Here are some responses:
Armenia
The Armenia episode wasn't just interesting, beautiful, and insightful, but it was supremely meaningful for the country and the people. Many, like me, are refugees of the Nagorno-Karabakh conflict he described, so his coverage is very impactful. His mere visit to these contested lands put him on a blacklist, and we commend his courage.

He described an Armenia that is developing via STEM education, a people with tremendous hospitality and passion, and a landscape of true beauty. He made this teary-eyed Armenian-American long for Armenia and crave a pilgrimage back to it.
—Armen Osipian
Armenia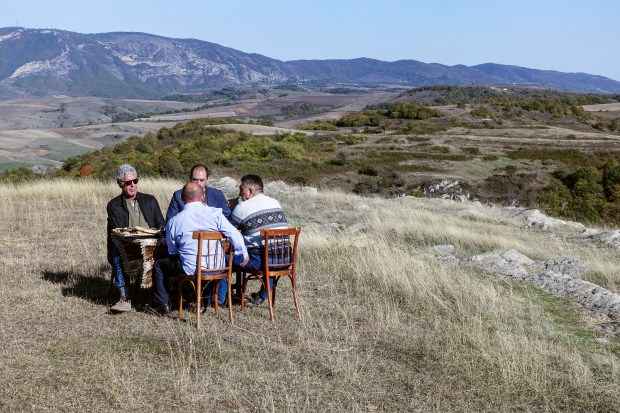 Pittsburgh
The Pittsburgh episode perfectly captured what the Steel City is all about: heritage, family, and of course, food. When Anthony came to my city and then shared it with the world, it made me proud—proud to be from this city, proud to be a citizen of this country and ultimately the world.
I travel with bigger eyes and ears now. I travel with a hunger for experience and culture in a way that it never occurred to me would be possible. Thank you, Anthony Bourdain.
—Brooke Patterson
Pittsburgh, Pennsylvania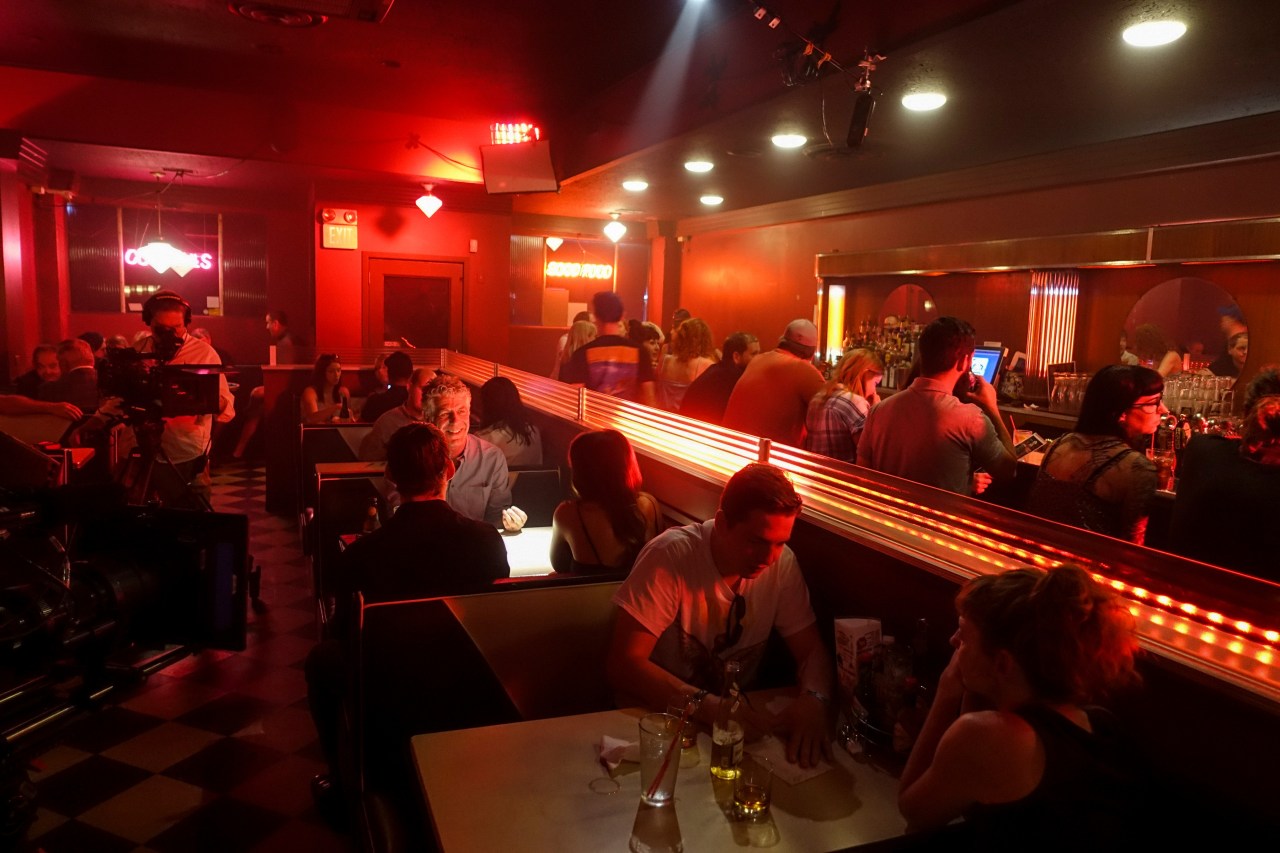 Québec
When Tony came to Montréal, he was able to capture the essence of the city and the province. Up until that point, I had never seen a TV show host so able to understand and share what Québec is all about: How we are not Canada. How different and vibrant our culture is. How as a nation we are torn apart by the question of independence. How we make it through the hard winter months—with nice dinners, surrounded by friends and family and fueled by what some would consider a massive amount of alcohol. And how, in the end, that's all we need to be happy.
Seeing Tony really get what Québec is and who the Québécois people are got me hooked on Parts Unknown. If he was able to explain who we are and what this place is, surely he could do the same about other people. I knew I could trust him.
—Marc-André Bilodeau
Montréal, Québec, Canada
Bay Area
I grew up in Mumbai, India, and have spent the last five years in the Bay Area, so I consider both places to be my home. While I enjoyed Tony's episode on Punjab (especially his excitement at eating good vegetarian food!), I thought his episode on the Bay Area was exceptional. The Bay is a hard place to navigate, and if you moved here recently, like I did, it's easy to think that it's all techies and $5 robot-made coffee. But outside of SoMa and Palo Alto is a legacy of deep-rooted immigrant communities that makes this place the vibrant, diverse frontier that Tony portrayed it as. Few places embody the struggle between young, new, hip, and quirky-but-old more than the Bay. Tony's episode opened an entirely new side of my adopted home to me. I will dearly miss him and his show.

—Arnav Mariwala
Palo Alto, California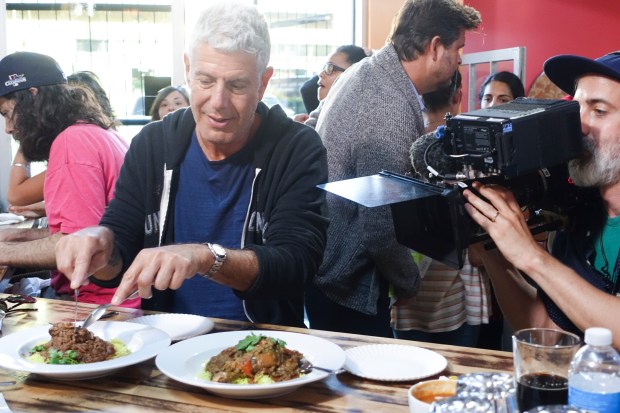 Mexico
At a time when those holding the highest office call my people rapists and criminals, a voice like Anthony's standing by those who are weak, those who are mistreated, those who are misunderstood was more than just a celebrity getting to know a new country or culture—it made us feel someone was willing to fight in our name and standing side by side with us. Anthony will never be forgotten here as long as there is a Mexico and as long as there is an America.
—Antonio Arrieta
Santa Catarina, Mexico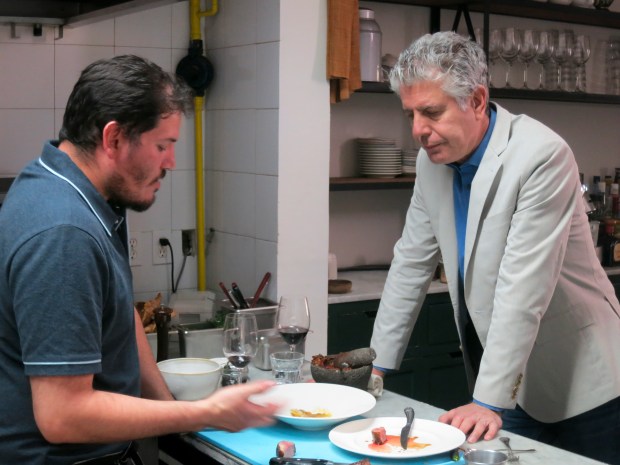 West Virginia
West Virginians are almost always unfairly stereotyped as toothless, backwoods hillbillies who eat squirrels from the backyard. Anthony Bourdain's West Virginia episode was so special because he captured us all for what we are with no hidden agenda. He featured the natural beauty of our great state, but he also beautifully captured our humanity. He showed the people of West Virginia not as stupid, helpless victims of poverty, but as human beings who are working hard and getting by despite decades of being taken advantage of by big business. He wasn't afraid to talk politics even though he knew he was a liberal New Yorker walking into Trump country. He didn't come here wanting to change people's minds, but to truly listen to us and allow us to tell our story.
—Amy Snyder
Vienna, West Virginia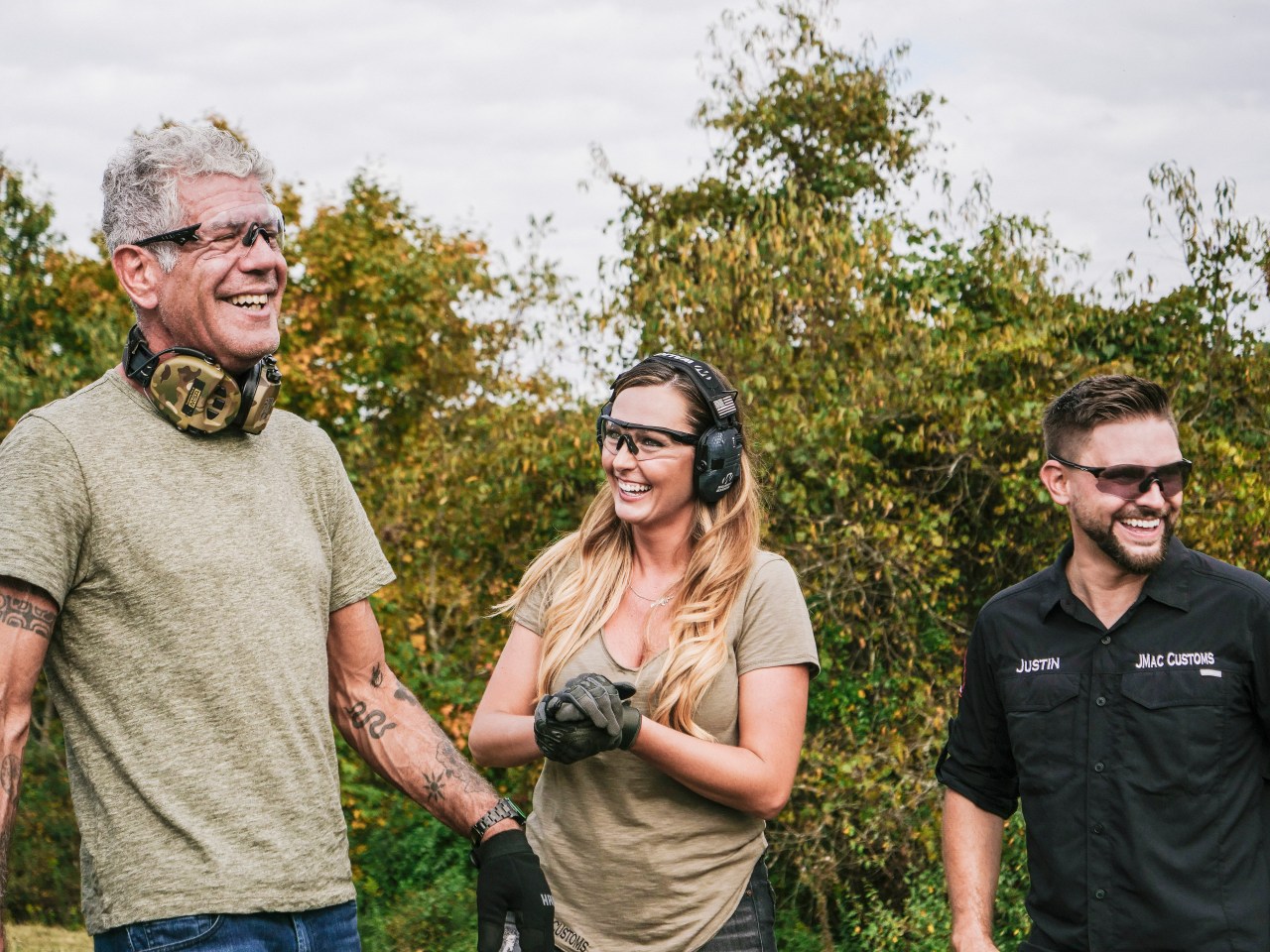 Chicago
What other New Yorker talks about Chicago the way Bourdain did? He curated so many amazing stories about our artists, our cooks, and regular big-hearted folks [who are] keeping our city strong and evolving. We are not deep-dish pizza. To borrow a line from Bourdain, "We're a big, brash, muscular, broad-shouldered motherf****n' city."
—Maria Aponte
Chicago, Illinois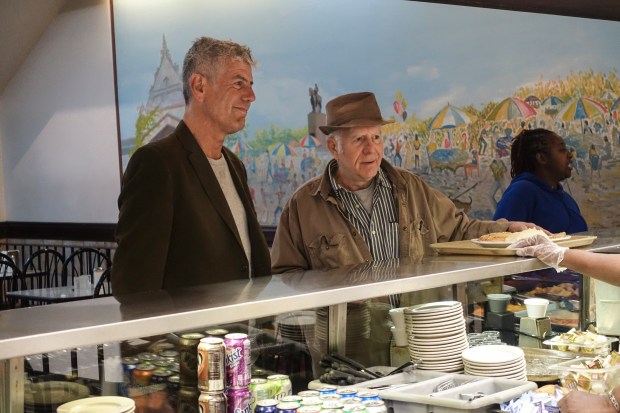 Shanghai
Anthony showed how diverse and young China is. While the [foreign] media's idea of China is always political and shallow, Anthony showed the people, the life, the food of China. The food I grew up with was always made fun of at school. But I love how Anthony normalized the food. As for Shanghai, thank you for making such a cinematographic and beautiful episode about my city. After being away from Shanghai for four years for college, seeing him in my city moved me to tears. It made me appreciate my experiences in living in two countries.
—Diana Chen
Shanghai, China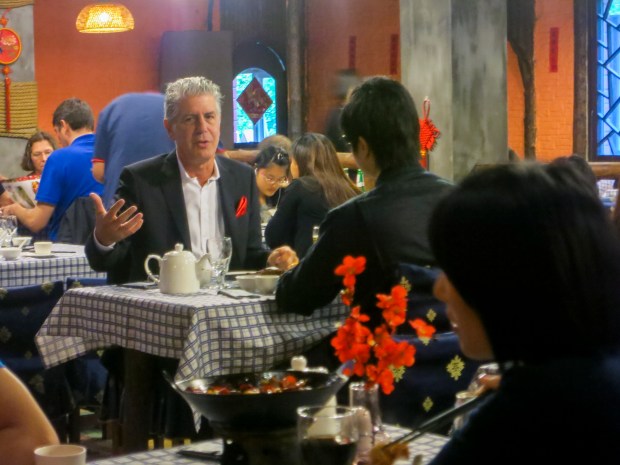 Houston
Tony truly captured the beautiful, blooming swaths of culture of our multicultural city. What touched me the most was Anthony's trek through Chinatown. I love that Tony memorialized the place I grew up going to every weekend for dance class and groceries on-screen. He captured the real Houston—the one that seems invisible to everyone else and is often overlooked. Tony saw right through the sheen and landed on the heart. 
—Phoebe Pan
Houston, Texas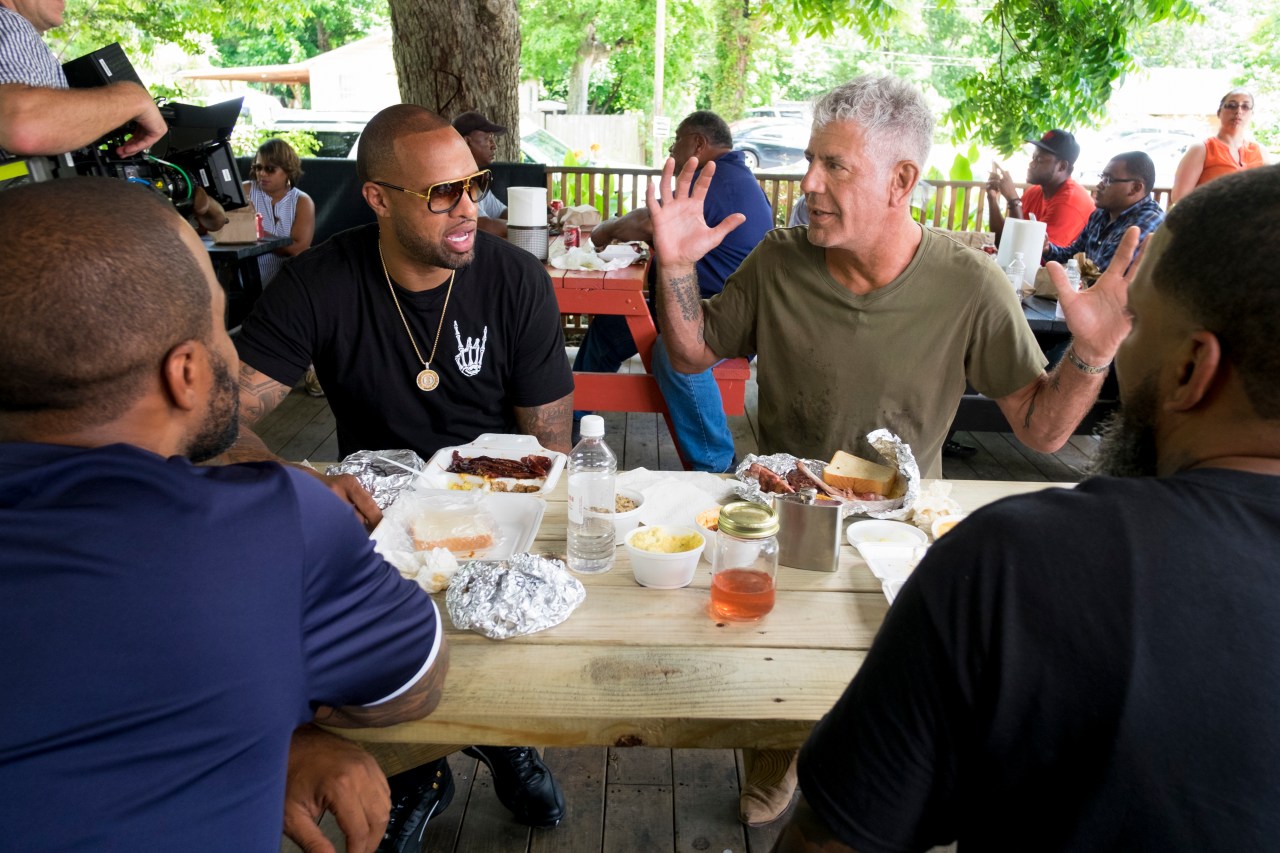 Porto, Portugal
He truly captured the essence of saudades, the untranslatable Portuguese word for longing or nostalgia. Anyone who has visited Portugal knows that a piece of the beautiful country will remain in your heart forever. Anthony had a gift of transporting viewers to wherever he was. His show was my favorite hour of the week, where I could travel the world and see what the true destinations were like from my own home.
—Heather Harris
Portugal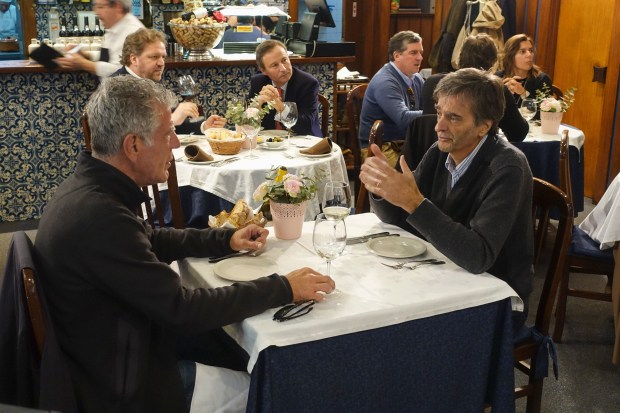 Budapest
Bourdain was my hero, a constant presence in my mind who ignited a hunger to constantly seek something more and to recognize that human similarities far outweigh the differences. His passion for this world and enjoying everything good it has to offer was infectious.
I waited years for him to go to my home country of Hungary and was delighted when he spent time with Vilmos Zsigmond in Budapest. Bourdain's interweaving of Budapest's architecture, food, and gypsy music with Zsigmond's life, including his experiences during the 1956 revolution, highlighted Hungary's history and culture. Bourdain showed that Hungary has had its struggles but is ultimately a country of strong, smart, hearty people who endure and keep tradition alive through things like art and food.
—Amanda Rozsavolgyi
Albany, New York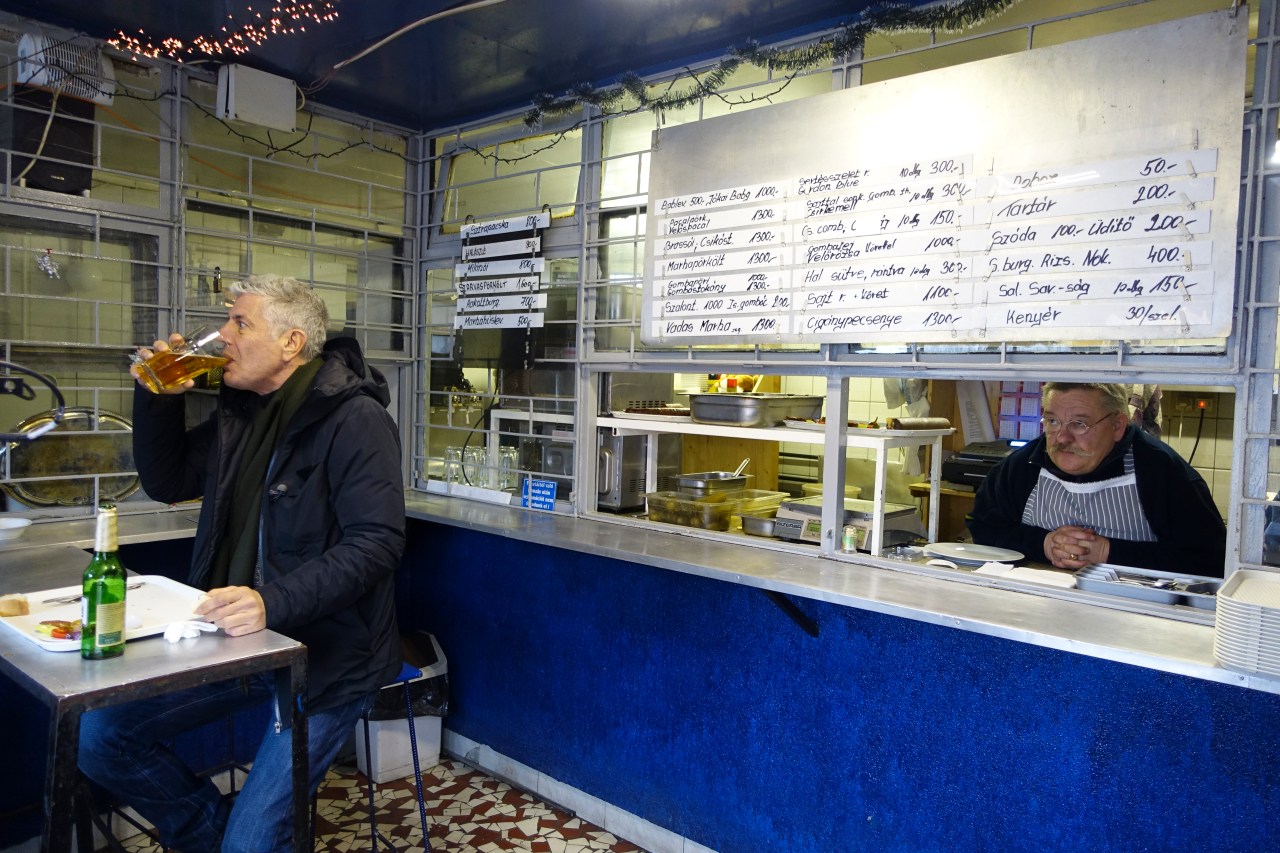 South Africa
Anthony perfectly captured the disparities that continue to exist in South Africa yet simultaneously shone a light on the potential that is being unleashed in even the poorest places. Sometimes it takes an outsider to explain the positives that locals tend to overlook as they grapple with socioeconomic challenges. In Anthony Bourdain, there was no better outsider to do this.
—John Harvey
Cape Town, South Africa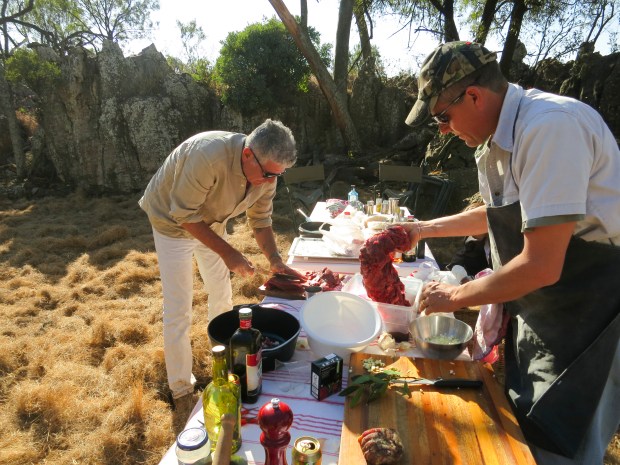 Jerusalem
Season 2, Episode 2
He represented Palestine very well. His episode there fought negative stereotypes about Palestinians. It was the first time I remember seeing a positive image of Palestine and Palestinians on mainstream television.
—Nader Ihmoud
Chicago, Ill., and Palestine