Actress and filmmaker Asia Argento, who directed the Hong Kong episode, sits down with producer Helen Cho to discuss working with director Christopher Doyle, organized chaos, and finding beauty in mistakes.
Helen Cho: This was the first Parts Unknown episode that you directed. When did you get the call to fly out to Hong Kong, and what were your initial thoughts?
Asia Argento: The director who was supposed to shoot the episode fell ill, so I received a phone call from Anthony on a Friday asking me to take over. I flew to Hong Kong two days later, completely unprepared, but I was reassured by the fact that I had seen the [Zero Point Zero] crew work before. I felt a kinship with the organized chaos.
As a film director, one of the challenges I appreciate the most is adapting to unpredictable situations, like losing a location or an actor at the last minute. For me, shooting a movie is like writing it all over again. One must be constantly alert and flexible, as opposed to stubborn and single-minded. So I happily made this leap into the unknown.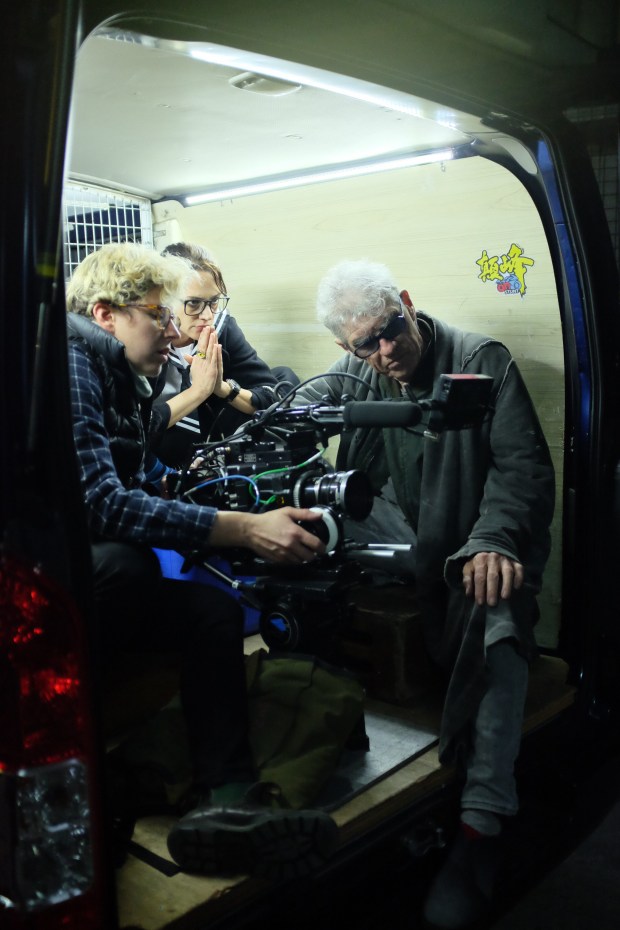 Cho: Aside from the Wong Kar-wai and Christopher Doyle–Jenny Suen films, were there any other visual references you looked at prior to the shoot?
Argento: I reviewed my own memories of Hong Kong. I shot a movie [Boarding Gate, 2007] and lived there for over a month. After shooting, I would walk the streets endlessly by myself every night, fascinated by a world so foreign to me—those lights, the sea of people, the food, the architecture. I usually don't like to watch other people's movies when writing or directing because I'm afraid I would be influenced by other artists' point of view, which would inevitably end up polluting my own.
Cho: You asked the crew to watch the 2014 film Ruined Heart before the shoot. What aspect of that film was of interest to reference?
Argento: It was different from any other movies I had seen shot by Christopher Doyle and from the ones he is most acclaimed for. It had an immediacy, an urgency, and many "mistakes," which made it very alive to me. It was a huge inspiration—and not only for the Hong Kong show. The movie was shot for very little, but it had an unprecedented depth in its search for what may resemble truth—something that always moves me in cinema and documentaries.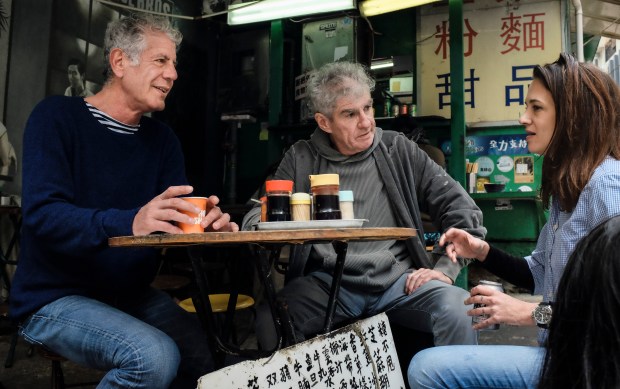 Cho: How was this trip to Hong Kong compared with your previous one?
Argento: The lights had changed—there was very little neon. They've been replaced by less interesting LED lights. I couldn't even recognize the streets I used to roam. It looked cleaner, less seedy. Chungking Mansions, for instance, was a lot less frightening than what I remember. There was a lot more security and police everywhere.
Cho: We had been chasing Christopher Doyle for six years, and we were finally able to work with him on this episode. How was working with him?
Argento: His style of working reminded me a lot of my own director of photography, Nicola Pecorini. Doyle likes to laugh a lot, and I love how his sense of humor mixes with his high sense of cinema. I appreciated the ease with which he decided to jump in and help shoot some of the scenes. He embraces my theory of organized chaos.
I love that Chris, like me, isn't looking for the perfect shot. Through what other people may see as mistakes, there is a search for beauty and immediacy. The only way for me to create something new nowadays is through these unpredictable events that force your senses to be on alert at all times. I love that in the episode you see Chris both in front and behind the camera. It's a narrative within the narrative.
Cho: What kind of notes did you give composer Mike Ruffino for the score?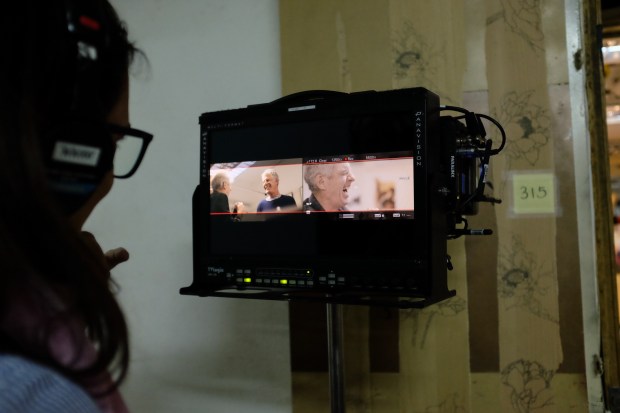 Argento: I was obsessed with the idea of having old reggae and ragamuffin tracks—maybe because I was influenced by Ruined Heart. See? That's why a director should forget all the movies she has seen while shooting.
I found a version of "The House of the Rising Sun" in Mandarin from the 1960s, and I am so pleased with the cover that Mike Ruffino made of it. I realized the music needed to be more moody, dreamy. It needed a lot more strings than what I had envisioned, and Mike did exactly that.
Cho: The Marilyn Manson and Indochine videos you directed were sent around to the crew in the days before we shot the David Boring video. How was this episode experience different from previous shoots?
Argento: The other videos took two or three days to shoot. The David Boring video was done in a few hours. I had never shot a live band without a script, and this was a lot more immediate and punk rock than my other videos. We shot in a confined space and mostly used an overhead light. I came up with the idea of the opening of the video [a brief shot of the clear sky before the band is seen walking into a warehouse] when I saw the exterior of the warehouse where David Boring rehearses. I wanted to contextualize the space a little bit. For the rest, we just let the band go.
Cho: Do you think there may be more Asia Argento and Christopher Doyle or Asia Argento and Parts Unknown collaborations in the future?
Argento: I would love to. Christopher is a precious cinematic partner in crime. He and Anthony got along famously. We made a great trio—the good, the bad, and the ugly. Figure out who is which.
This interview has been edited and condensed.