Chungking Mansions, a 17-story complex in the heart of Hong Kong, captured the world's imagination as a backdrop for Wong Kar-wai's acclaimed 1994 film Chungking Express. A gathering place for traders, small-time entrepreneurs, travelers looking for cheap accommodations, and migrants from around the world, it has gained a reputation as a seedy enclave, where dodgy underground transactions are conducted in dark corners.
But for many of its occupants, Chungking Mansions is a place of opportunity. Thousands of migrants and asylum seekers have come here, finding cheap rents and opening businesses—restaurants, DVD shops, and trading companies among them—and have built new lives and communities there.
Kimba Idrahima (right) was born in Côte d'Ivoire in 1978. He moved to Hong Kong in 2007 from southern China, where he was a professional basketball player, to start his own business, a trading company that sources renewable energy products from China and sells them to African markets. "My business is all based in Chungking Mansions, where all the minorities do business," he said. His business partner, Francis, moved to Hong Kong from his native Uganda in 2015.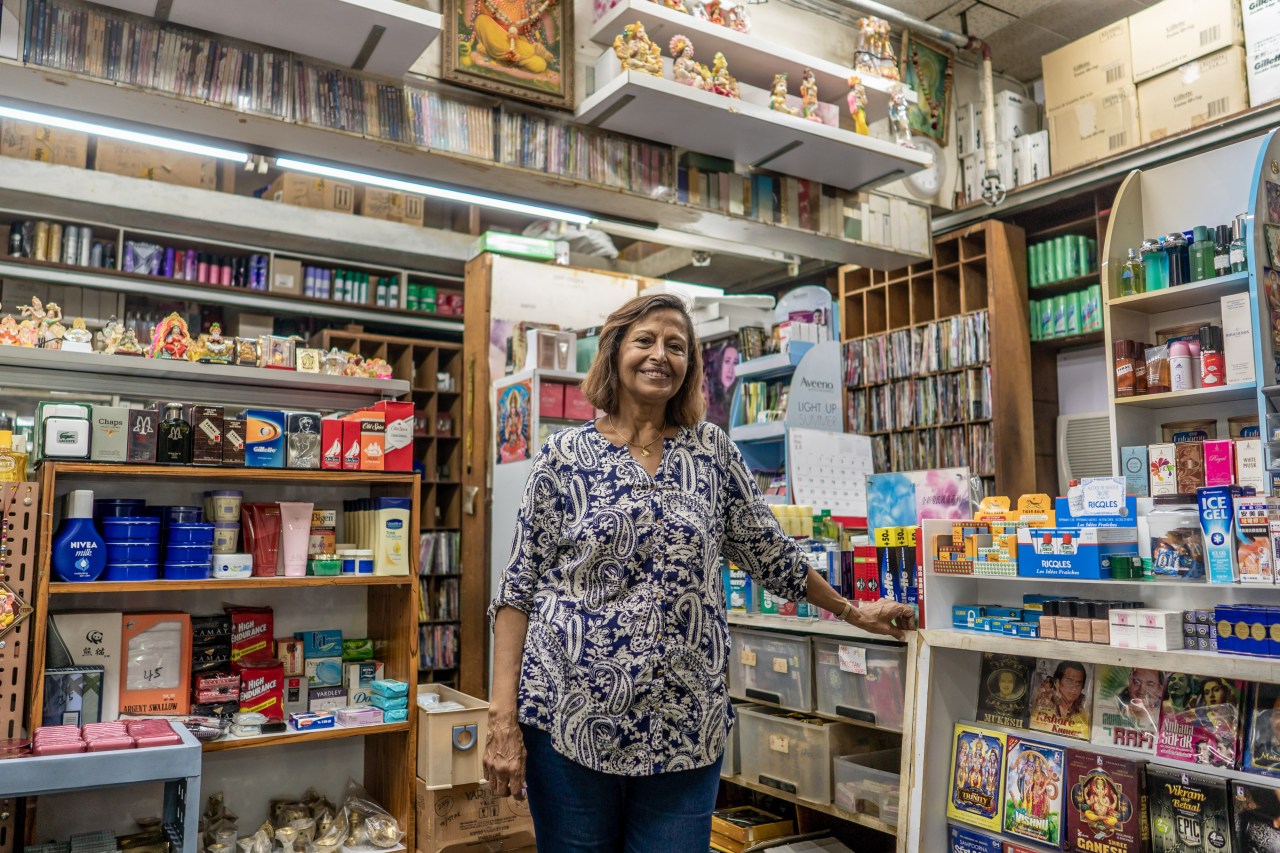 Born in India in 1948, Vandana Belani moved to Hong Kong with her husband in the late 1970s. Now a widow, she runs a DVD and perfume shop. "Everything is available in Chungking Mansions," she said.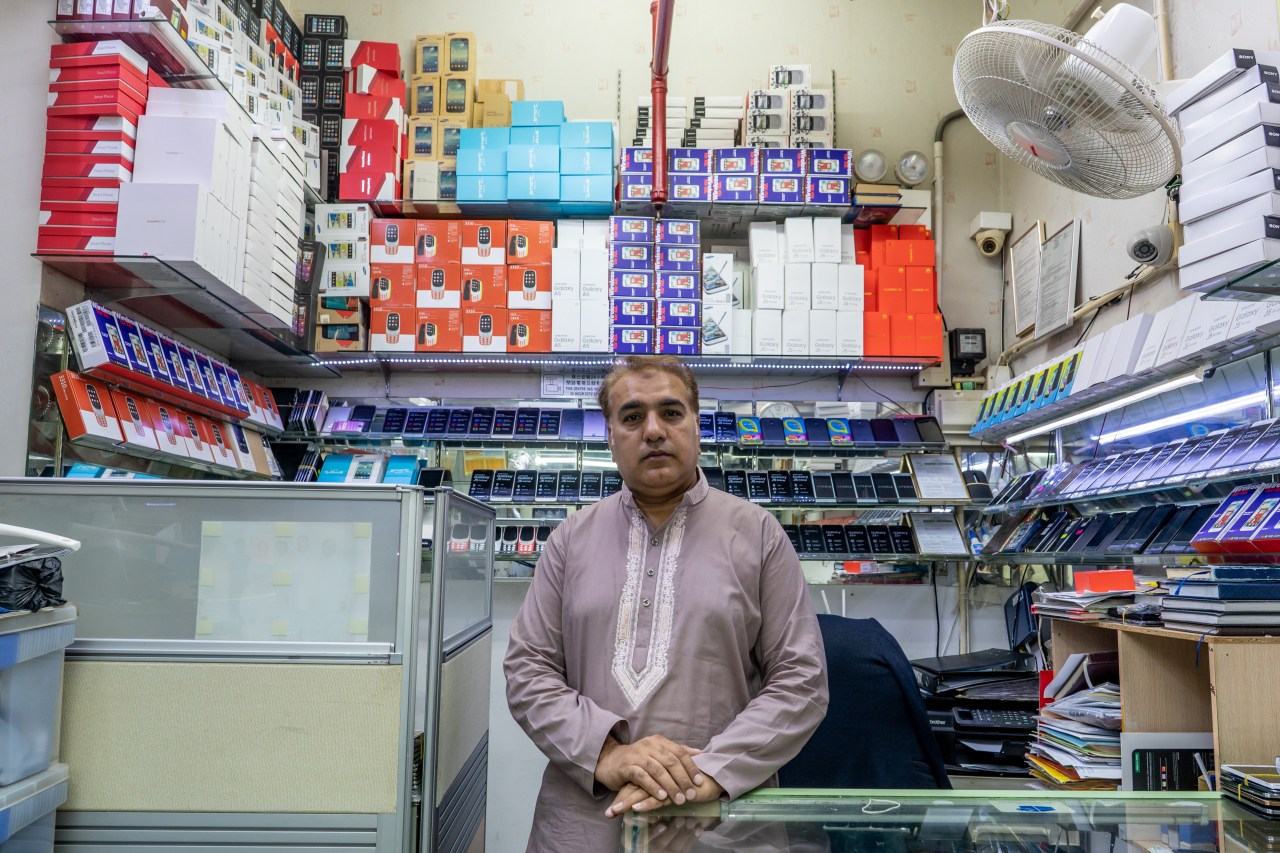 Mohammad Shahzad was born in Pakistan in 1977 and moved to Hong Kong when he was 21 years old. He began buying and selling mobile phones and today trades in semiconductor storage devices, such as memory cards. Today he calls Hong Kong home and said he would like to buy a home for himself and his family. "Hong Kong is just full of opportunities, as long as you are willing to work for it," he said.
Born in India in 1940, Jasveer Kaur moved to Hong Kong with her husband in 1968 and opened Maharaja Provision Store 20 years ago. The couple's four children grew up in Hong Kong and now have families of their own.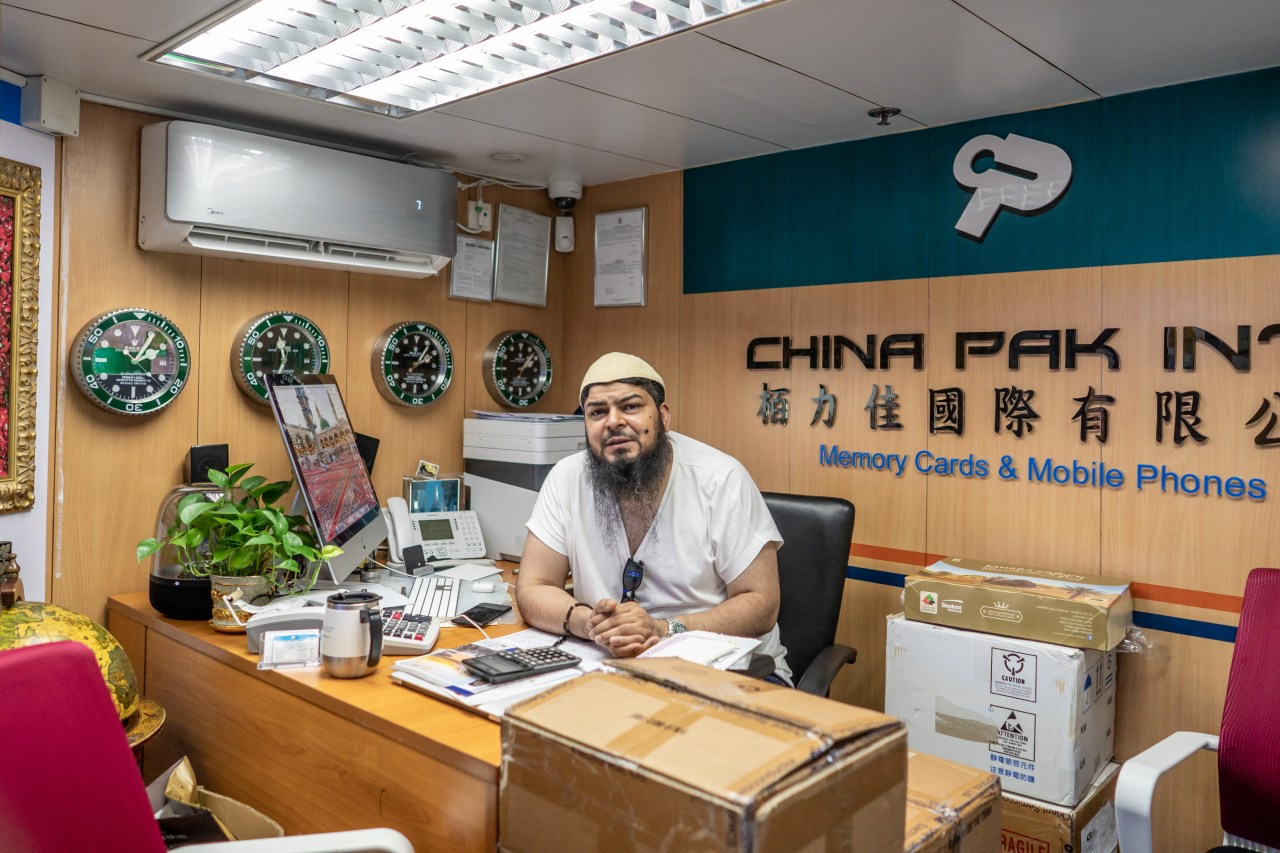 Malik Farooq was born in Pakistan in 1973 and moved to Hong Kong in 2006. Farooq, who is married with three children, opened an electronics trading company six years ago. "I moved here because I wanted to start my own business. It was not easy to start a business from where I came from," he said.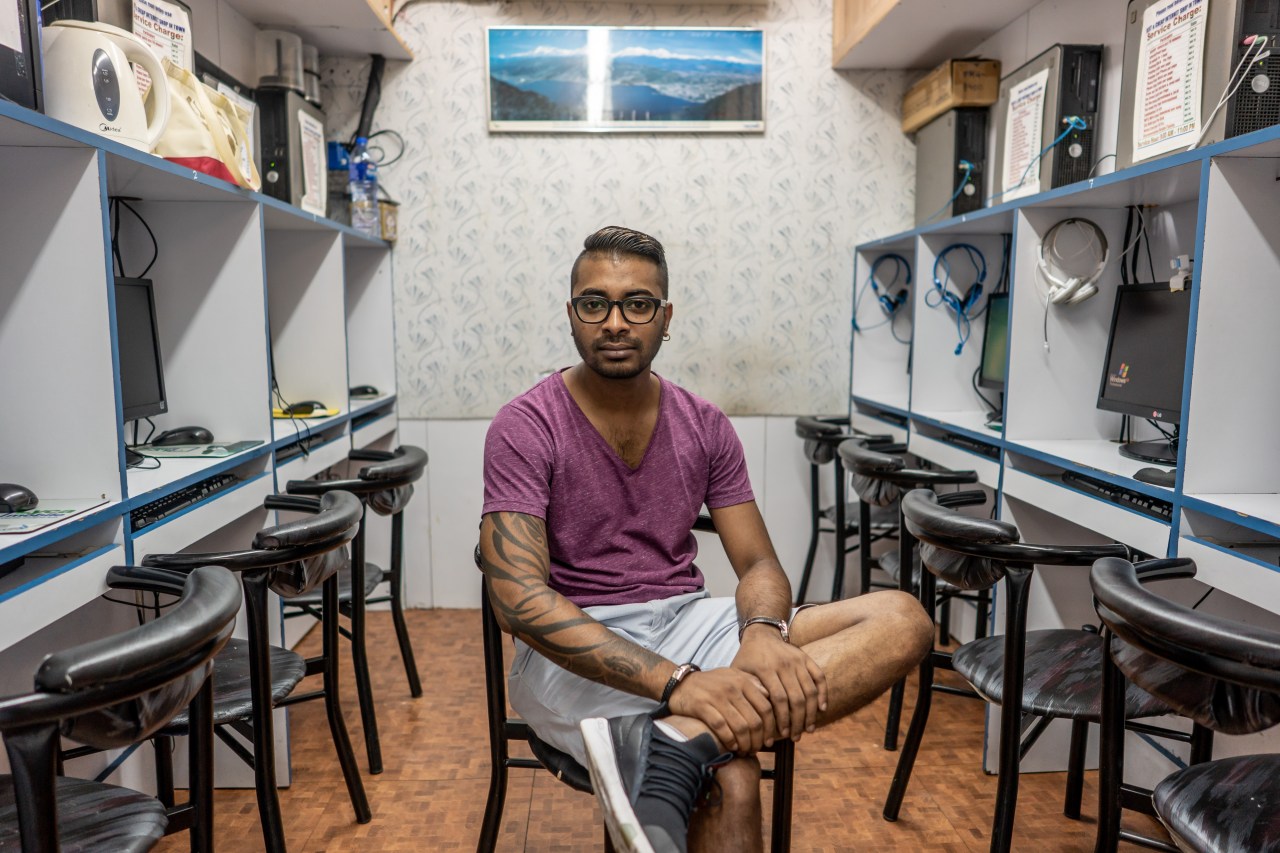 Born in India in 1988, Sinoy Soman moved to Hong Kong when he was 18 years old. He works as a manager at his sister's internet cafe. "With all the different people coming in and out here, you can make great connections," he said. "If you can succeed in Chungking Mansions, you can succeed wherever you go."