May Chow wants you to order more adventurously next time you go out for Chinese food. The 33-year-old Canadian-born, U.S.-educated, Hong Kong–based chef and restaurateur says if you go straight for the shrimp dumplings and crispy pork, you're missing out. "What most of the world understands about Chinese food is just tip of the iceberg," she says.
Chow, the owner of Hong Kong darling Little Bao, recently hosted Tony at her newest venture, Happy Paradise, where they feasted on tea-smoked pigeon and pig brain with burnt-pear vinaigrette, among other things. Explore Parts Unknown's Danielle Renwick spoke with Chow about comfort foods and embracing her roots.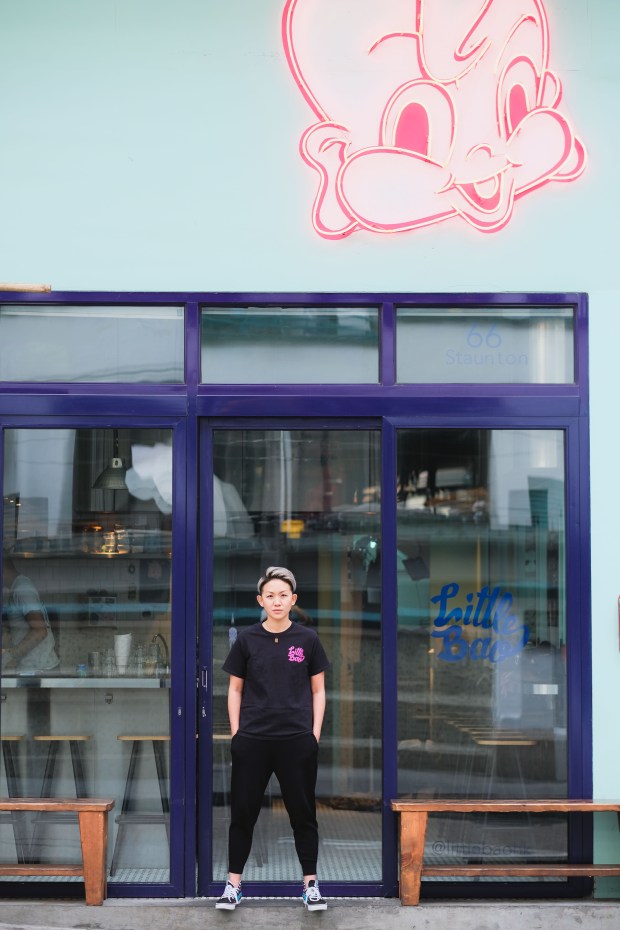 Danielle Renwick: Where do you feel most at home?
May Chow: Hong Kong and in the U.S.
Renwick: What's special about Hong Kong cuisine?
Chow: I don't know a better way to say it—it's a melting pot. It's not just a place where you can get great Chinese food. You can get the best of Chinese, Japanese, the best of French now in this city. There are a lot of chefs doing quite traditional food and a lot of new, younger chefs doing more progressive things.
I love the Cantonese influence as well as the Chiuchow and other regional Chinese influences here. There's a touch of inspiration from its years as a British colony too. We have very high-end cuisine and great street food. There's a lot going on in the dining scene in Hong Kong, and there has been for a while.
Renwick: Your parents are from Shanghai, you were born in Canada and spent most of your childhood in Hong Kong, and you went to college and started your career in the United States. Did you always want to end up back in Hong Kong?
Chow: I staged for a year at a kitchen in Boston and then helped a friend in L.A. for a little while when she was working as a private chef, but I couldn't survive as a chef in the U.S.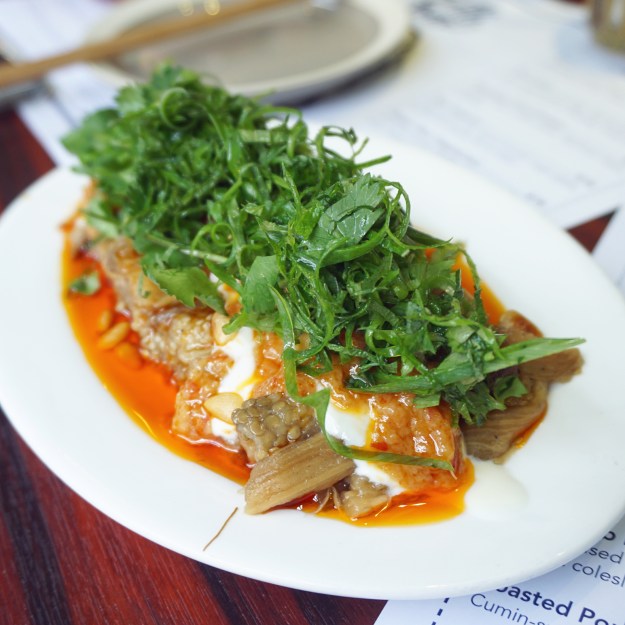 Renwick: You opened Little Bao in 2013 and Happy Paradise last year. How do the two compare?
Chow: When I opened Little Bao, I was still fresh back from the U.S., and I took a lot of inspiration from the U.S. It's a very simple idea: We took bao, which has always been our comfort food, and re-created it as a burger. We started serving it at a farmers market, and it became very popular. People formed lines around our booth.
We built a 20-seat restaurant, a Chinese-American diner. We use local ingredients and make things like truffle fries with a Taiwanese twist—shiitake tempeh, pickled daikon, and truffled Kewpie mayonnaise. We play indie music and hip-hop. It's really fun. It's my tribute to American and Chinese culture put together.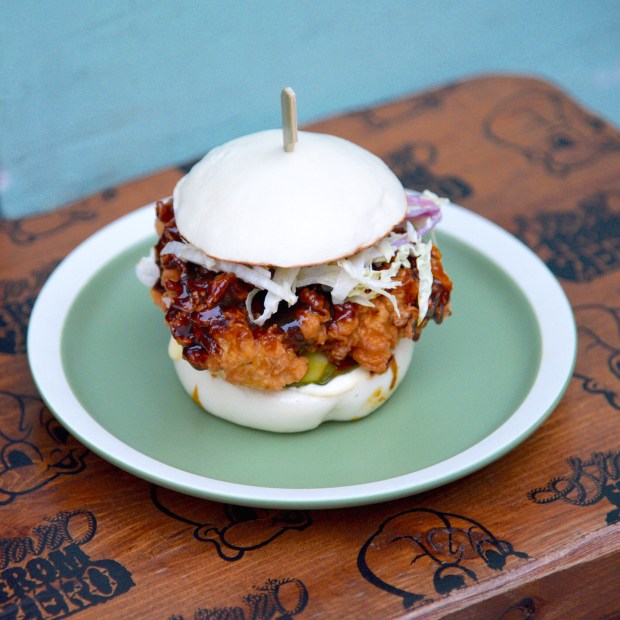 I opened Happy Paradise four years later. The space feels very vibrant. It has neon installations and 1970s Formica furniture. It's influenced by Hong Kong's cha chaan teng teahouses, massage parlors, and mahjong rooms. It's like a Wong Kar-wai movie.
The food and drinks are also a lot more progressive. We delved really deep into different regions of China and into lesser-known dishes—things we could play with without losing the integrity of Chinese cooking. We really tried to preserve the identity and soul of Chinese food but in a new, personally interpreted way.
There's a classic Hong Kong dish—pomelo skin with dried shrimp, prawn head oil, and superior stock glaze. These are very old-school flavors, and we wanted to take those, spin them around, and have people appreciate those really old flavors in a new way. Also, we're not afraid to serve whole birds or brains.
Renwick: Do a lot of Hong Kong restaurants shy away from those things?
Chow: It depends on whether a place is catering toward locals versus international customers. I, for one, eat pork intestines for breakfast. That is my local culture. But how do you present this kind of food in a way where it's for everyone? Happy Paradise attracts both local and international sets, and my goal is to share our culture with everyone.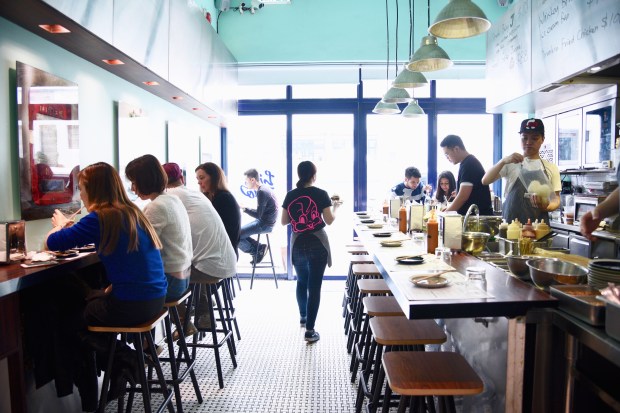 Renwick: What's the relationship between Hong Kong and mainland China, with respect to food?
Chow: Mainland China is huge, and each region has its own cuisine. When we talk about Hong Kong food, we'll often say "Cantonese." But there is a lot of influence from different regions of China. When we say "neo-Cantonese food," we mean we draw inspiration also from different regions.
There's so much amazing food in China, and I think what most of the world understands about Chinese food is just tip of the iceberg. You might go into a Chinese restaurant and order the shrimp dumpling or roasted pork, but there are, like 90 other dishes that you might never order because they don't feel accessible.
Renwick: Do you ever think about opening a place in the U.S. or in Canada?
Chow: I love L.A., and I love New York, but I don't have plans right now. I'm opening a new restaurant in Hong Kong, probably in September, a second Little Bao.
Renwick: What's next for you?
Chow: I've just begun to scratch the surface, and there are so many places to visit in China. I'm so excited to keep exploring and sharing what I find and maybe open a restaurant in mainland China. In the last year, with Happy Paradise, we were able to reflect and really think about how to cook food on a deeper level and think about taking more time to spend on research and travel.
This conversation has been edited and condensed.