University students armed with colorful umbrellas, fending off tear gas and pepper spray, captivated audiences around the world in 2014 during the massive pro-democracy demonstrations in Hong Kong that came to be known as Occupy Central and later the Umbrella movement.
Political consciousness was rallied again the following year when five Hong Kong booksellers were abducted, targeted for distributing banned books that criticized Beijing and detailed licentious behavior of Chinese elites. Months after their disappearance, the booksellers resurfaced on the mainland in police custody and gave what appeared to be coerced confessions.
Both events—widely publicized in the global digital age—aggravated disquiet among Hong Kong residents and renewed their deep concerns about Beijing's tightening grip and the future of the special administrative region.
Hong Kong, once a beacon of optimism that served as a possible model for broader political reforms in China, operates under a "one country, two systems" principle: The city maintains its own governance system, distinct from socialist China's. But if current trends continue, Beijing's squeeze may yet choke Hong Kong's freedom.
Hong Kong, or Fragrant Harbor, as it's known in Mandarin, is home to more than 7.4 million people, including a diverse international community, and is one of the most densely populated urban areas in the world.
The metropolis is an international financial hub, regularly taking top spots in rankings on economic freedom and ease of doing business. It's also a tourism and shopping destination, attracting more than 58 million tourists in 2017—the majority from mainland China. Visitors flock to the city to soak in its distinct skyline from Victoria Peak (the highest mountain on the island) charter a traditional junk, find the best dim sum and roast pork, or seek bargains in its many markets and high-end shops.
Hong Kong's allure stems from its deep Chinese roots combined with 156 years of colonial rule.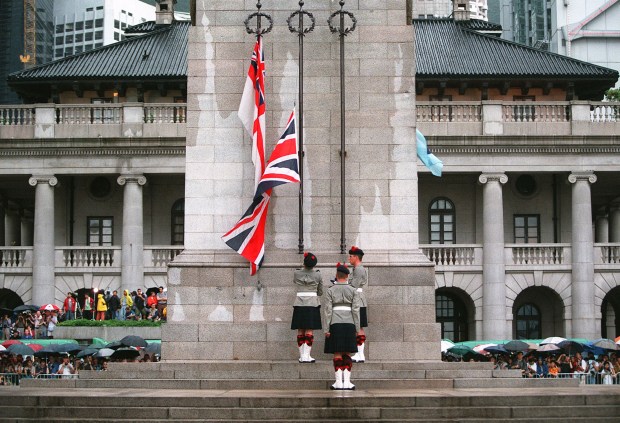 The city was a prize for the British crown when China's Qing Dynasty ceded the territory at the end of the First Opium War in 1842. Britain expanded the colony by taking control of Kowloon (land north of Hong Kong Island) and later leasing the New Territories and other islands from China for 99 years.
Its port was the heart of the region's international trade and shipping throughout colonial rule, and the city boomed from the 1960s to 1990s, thanks to rapid industrialization, development of the high-tech and financial sectors, and proximity to China. Hong Kong became known as one of the four Asian Tigers, along with Singapore, Taiwan, and South Korea.
On July 1, 1997, the U.K. returned control of Hong Kong to China. The deal, signed by London and Beijing without consultation with locals, enshrined political and economic freedoms as well as a high level of autonomy for Hong Kong. The territory would operate in accordance to the "one country, two systems" principle devised in the early 1980s to reunify Hong Kong, Macau, and Taiwan with the mainland.
According to "one country, two systems," Hong Kong would maintain its currency and capitalist economy instead of adopting the mainland's socialism. It would uphold its rule of law and independence of the judiciary, and safeguard democratic practices and rights, including free and fair elections and freedom of assembly, expression, press, and religion.
These measures were further protected under Hong Kong Basic Law, its constitutional document.
But the Sino-British agreement handed responsibility for Hong Kong's security and defense to the central Chinese government and gave Beijing the right to interpret articles of the Basic Law. The flexibility and ambiguity of the Basic Law ensure Beijing's considerable influence over Hong Kong.
If the violent crackdown on protests in Tiananmen Square in 1989 made clear China's antipathy to populist movements, the eruption of pro-democracy protests, largely student-led, across Hong Kong in 2014 revived Beijing's anxieties about threats to the government and Communist Party's legitimacy.
Hong Kong is no stranger to protests. Annual gatherings commemorate the 1989 demonstrations as well as the July 1 handover, at which participants call for political reforms toward fuller democracy.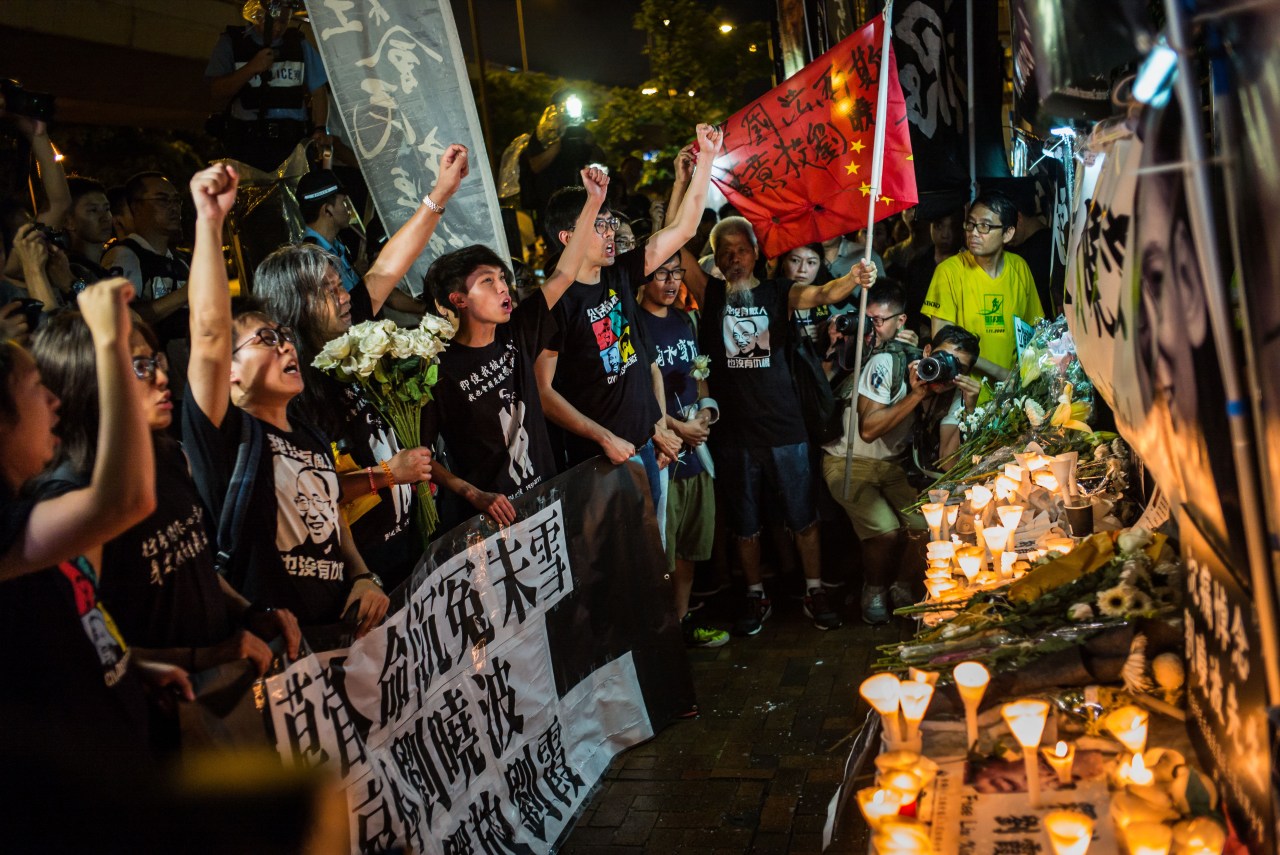 Other developments, such as the 2003 adoption of a controversial national security law and a 2012 proposal to introduce patriotic education, prompted tens of thousands of people to take to the streets.
But the sustained presence of demonstrators in 2014 and their overt contempt for Beijing reached an unprecedented level.
Images of police breaking up Occupy Central demonstrations and dismantling encampments and barricades spread around the globe. Beijing tried to discredit the civil disobedience campaign by suggesting foreign powers were meddling in China's domestic affairs.
Although the movement's support waned in physical numbers, the Umbrella movement awakened a new generation of political activists calling for self-determination.
The traditional political divide in Hong Kong is pro-establishment versus pan-democratic parties.
The pro-establishment camp (read: pro-business and elite) has dominated, while pan-democrats have been wary to antagonize Beijing, instead pushing for steady, incremental reform that doesn't directly challenge the central government.
But in the aftermath of the Umbrella movement, new parties espousing a distinctly local, Hong Kong identity emerged. Some, like Demosisto, advocate for self-determination and greater autonomy, others for formal independence. Youngspiration and Hong Kong Indigenous are more radically anti-Beijing and nativist.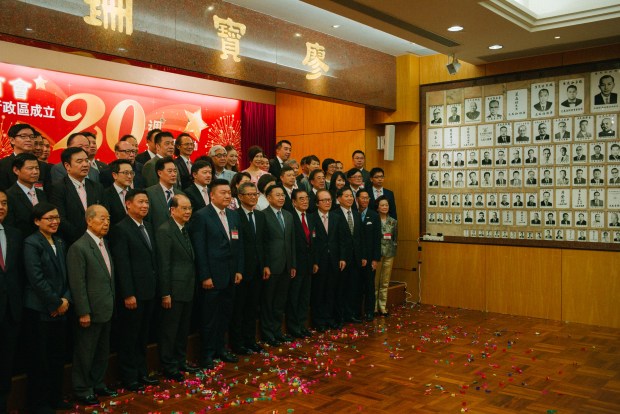 Most Hong Kong residents express a mixed identity, but about two-thirds identify as "Hongkonger" or "Hongkonger in China", versus fewer than a third who identify as Chinese or Chinese in Hong Kong.
Local identity is more pronounced among residents ages 18 to 30. Nearly 70 percent see themselves as "Hongkongers" (compared with 45 percent 20 years ago), and fewer than 0.3 percent identify as purely Chinese.
Political grievances among younger generations relate to rising economic inequality and competition from mainlanders who go to Hong Kong for education, jobs, property investment, and medical care.
In the wake of the civil disobedience movement in 2014, young activists from the newly formed localist parties won legislative seats in the 2016 elections, which saw the highest voter turnout since 1997. However, six of these representatives were disqualified because of controversies over their swearing-in. Other activists were barred from standing for political office because Hong Kong authorities, under pressure from Beijing, rejected their political views.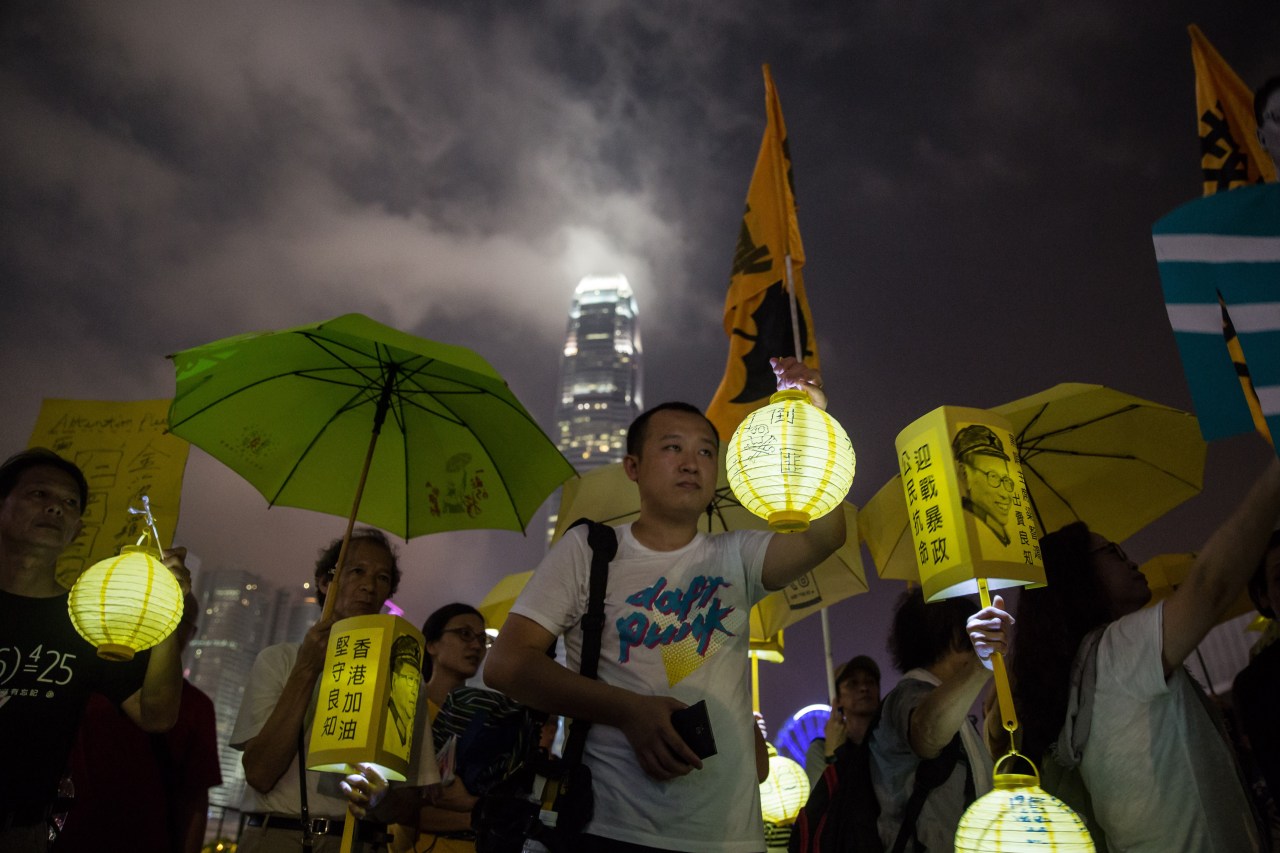 Beijing tightens its hold
Hong Kong residents, China experts, and human rights observers repeatedly warn that the city's liberties are steadily being infringed on and that the political system is in jeopardy.
"'One country, two systems' is being seriously eroded," politician Anson Chan, who served under British and Chinese rule, told the BBC in July 2017.
Though Hong Kong has a legacy of a robust and professional news media, its press freedoms have declined in recent years. Journalists reporting on governance issues face intimidation, assault, or defamation charges. Self-censorship is believed to be common. The disappearance of the booksellers deepened the attack on publishing freedom.
Members of Hong Kong's judicial branch also have expressed concern over Chinese interference. Hong Kong's judicial independence and common law are heralded as hallmarks of its unique system and a legacy of its colonial rule. Beijing may not select Hong Kong's judges, but China's National Party Congress oversees interpretation of the city's charter and has favored Chinese interests. Hong Kong authorities have been cowed by Beijing's push to stamp out dissent, prosecuting more than a hundred pro-democracy activists and protesters in the wake of the Umbrella movement and seeking maximum sentences, including long jail times for students.
This is all happening as Hong Kong's economic importance to the mainland slips.
Hong Kong accounts for about 3 percent of China's GDP—a steep drop from nearly 20 percent at the time of handover. The city used to be the busiest container port, but Shanghai, Singapore, Shenzhen, and Ningbo have surpassed it. Shanghai's stock market capitalization is now greater than Hong Kong's, and Shenzhen—its neighbor across the Pearl River Delta—is China's biggest innovation hub. As the metropolis's economic power vis-a-vis the mainland has morphed, so has China's leadership and its vision of China's role in the world.
President Xi Jinping's quest to reposition China as a superpower has made Beijing more assertive in consolidating its authority and quashing dissent on the mainland and in its autonomous regions. Beijing sees protests and pro-democracy voices as a challenge to one-party rule. And any compromise with Hong Kong could bolster separatist factions in other regions like Taiwan, Tibet, and Xinjiang.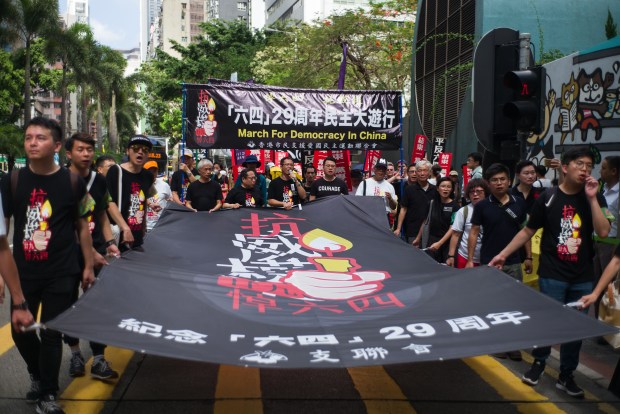 A little more than two decades after Hong Kong's return to Chinese sovereignty, there are troubling signs that Beijing has little intention to abide by its commitments, and there are no legal specifications for what comes next. Beijing's promise to protect Hong Kong's unique system will expire in 2047, 50 years after the handover.
Thus far, Xi seems to have opted for a hard-line approach to Hong Kong, but the prospect of ongoing political instability runs counter to Chinese interests. Continued gridlock and resistance to political reforms are likely to prolong protest movements and entrench more radical opinions in Hong Kong, especially among younger generations. The city is now at the center of a debate about how to cope with social mobility and the long-term effects of globalization.
"It's really important for Beijing to get this right in Hong Kong because, sooner or later, the same problems are going to emerge in major metropolitan cities on the mainland," said the Brookings Institution's Richard Bush, the author of Hong Kong in the Shadow of China: Living With the Leviathan, in an interview with The Diplomat.
China is not wont to acquiesce to demands for change, but it may take a less heavy-handed approach if the party believes Hong Kong's civil disobedience could take root in big cities on the mainland—a development that would likely be far more dangerous to its legitimacy to rule.
Eleanor Albert is an analyst on China and Asia. She has a dual-degree masters from Sciences Po in Paris, France and Fudan University in Shanghai, China.