Turkey always struggled to find a balance between those in power and the consent of its widely-diverse population.
Lingo
Raki: Turkish anise liquor.
Işkembe çorbası: Tripe soup.
Pide: Turkish flatbread, often served with different meat and vegetable toppings.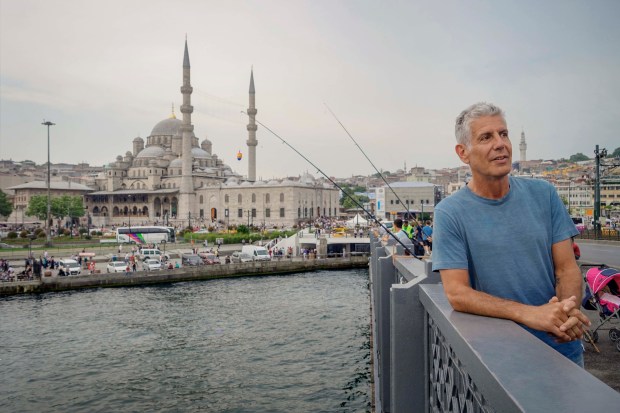 Turkish Armenians
Tens of thousands of Armenians currently live in Turkey, but that may soon change, Sezar Dallaryan, the son of Armenian restaurateurs in Istanbul, told Bourdain.
"It's the way that people feel now. Because of the way that our president—the way that he talks. It's not only political issue; it's a reality," Dallaryan said, referring to President Recep Tayyip Erdoğan, who is still in power today.
The AKP
Bourdain met with a supporter of Turkey's AKP—the Justice and Development Party. Nuri Egeli, a business owner, cited economic incentive as the reason he votes AKP.
"Before the economy was so bad. No foreign investment, interest rates were so high, inflation was about 100 percent per year, so it's very hard to make business in such circumstances," Egeli told Bourdain. "In 2002, I had 70 employees. Now it's 250."
Nationalism seems to be working internally. Nationalism and xenophobia, it's a vote-getter almost anywhere.
Eats
Karagümrük Mahallesi, Fevzi Paşa Caddesi, Next to Mihrimah Sultan Camii, Fatih
What Bourdain ate: Işkembe çorbası (tripe soup).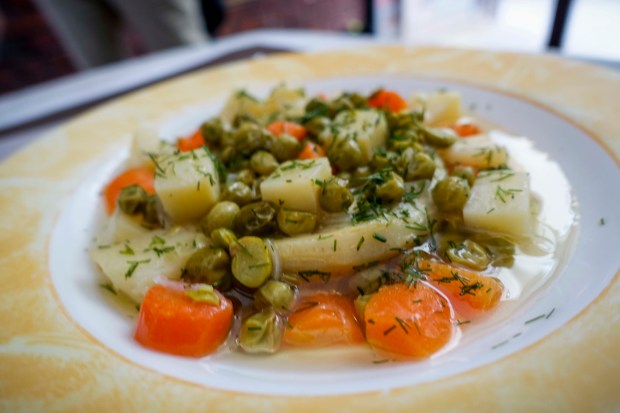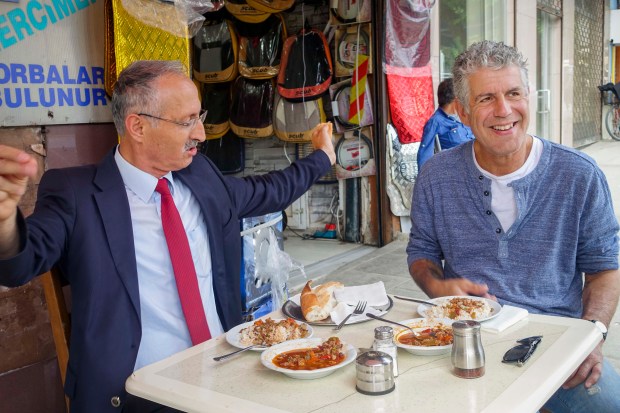 Poyrazköyü, Mendirek Yolu No. 102
Beykoz, Istanbul, Turkey
(+90) 216-320-11-00
What Bourdain ate: Fish and raki
Tersane Caddesi, Ziyali Sokak No: 8 Karaköy
Istanbul, Turkey
(+90) 212-254-11-54
Beylerbeyi Mahallesi, Arabacılar Sokak, No: 2 Üsküdar
İstanbul, Turkey
(90) 216-422-44-44
What Bourdain ate: Pide with ground meat, cheese and onions
The Marmara Pera, Meşrutiyet Caddesi, No: 15, Beyoğlu
İstanbul, Turkey
(+90) 21- 293-56-56
The tenor of the things said by the government are increasingly ugly and intolerant…
Sidekicks
Esra Yalçınalp: Bourdain's long-time friend.
Sezar Dallaryan: Son of the Armenian owners of Mutfak Dili Ev Yemekleri restaurant.
İhsan Aknur: Istanbul's greatest—and hungriest—taxi driver.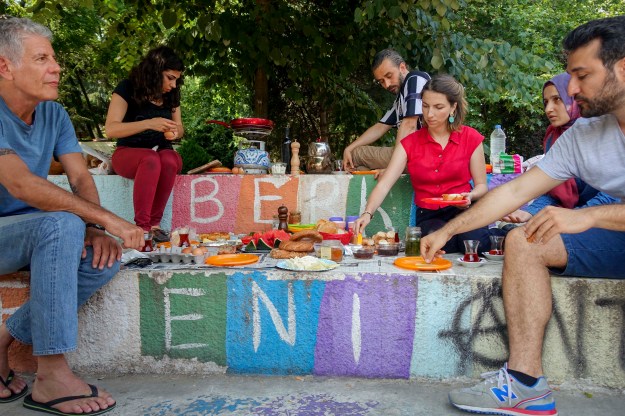 Ten years from now, will we be able to come to this bar or a bar like it and drink lots of gin drinks and misbehave?