Bourdain had: beer, liver with jiló.
Lunch date: Leo Paixão chef at Glouton restaurant in Belo Horizonte, Lora, and Ivo Faria, the "godfather" of mineiro cuisine.
Bourdain had: ox tongue cooked with basil, mint, and pepper and feijão tropeiro: beans, cassava flour cured in smoked meat, and fresh eggs.
Lunch dates: Eduardo Maya, "self-taught gastronome," and Luiz Otavio, a beverage tycoon who specializes in cachaça at Cachaça Vale Verde.
Bourdain ate: turkey neck, braised with butter and garlic, topped with kale and pork belly, served with white beans; ox hump pot-roasted, served with mashed potatoes and farofa.
Dinner dates: Bruna Martins, owner of Birosca, Leo Paixão, Marise, and Denise Rache.
Bourdain had: mocotó (slow-cooked cow's foot stew with quail egg and chives), beer.
Late-night snack dates: Leo Paixão and his cooks.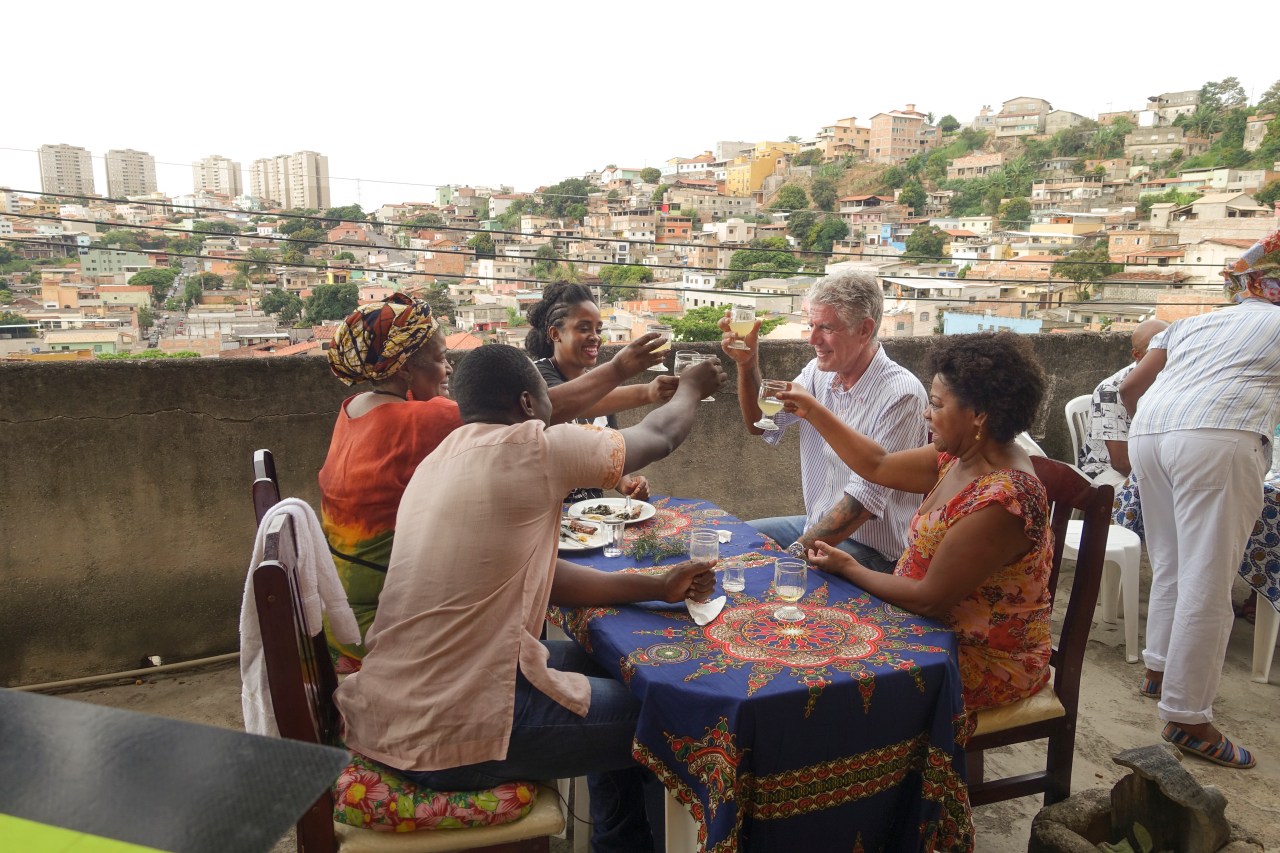 Meal in the home of Zora Santos
Bourdain ate: angu (cornmeal and milk cooked for hours), ora pro nobis (protein-filled green), ribs.
Lunch dates: Zora Santos, Catarina Santos, Uli Acharuli, and Sita Heiss.
Galastro family farm
Bourdain ate: chicken with blood sauce, smoked pig's head with roasted vegetable and chilies, green beans with bacon and farofa, blood sausage.
Dinner dates: Felipe Galastro, Felipe Rameh, Fred Trindade, and Boi, chefs at the center of BH's culinary scene.