It's the first day of autumn at the sleepy end of the Atlantic City boardwalk, and there's a guy with a broom and dustpan sweeping up bits of plaster that have fallen from the facade of the former Atlantic Club Casino.
He's a member of a small skeleton crew that toils to keep out the rats, the junkies, and the rain until the owners can sell the place.
Once the city's top-grossing casino when it housed The Golden Nugget and, later, Bally's, the building has been empty for three years now, the first of six casinos to close since 2014 in a city where poverty is skyrocketing.
Gram by gram, the guy with the broom is hauling the place where Sinatra and Sammy Davis Jr. once headlined off to the dump.
I take a few pictures, look up at the white 22-story-tower and ask him, "How many years do you think it would take for you to haul the whole place away?"
"I'll be here as long as it takes," he jokes.
Nine days later and an hour and a half to the north, a Manhattan-bound NJ Transit commuter train careens off the tracks and turns the 109-year-old Beaux Arts train terminal in Hoboken into a scene of horror.
Karl Ward, a site reliability engineer from north Jersey, is in the front car as it flies off the tracks and careens into the waiting room. He stumbles from the wreckage, a sheet metal gash to his knee and another from his ear to his throat.
Miraculously, he survives the crash. Amazingly, he's not surprised it happened.
Like most of his fellow commuters on a line once hailed as a model of rapid transit, he knows how it's become a poster child of neglected infrastructure.
There's the single, century-old, Hurricane Sandy-damaged tunnel that carries trains under the Hudson River whose replacement has become the most urgent infrastructure project in the nation. Apart from the daily grind of delays and cancelled and crowded trains, federal audits show that an accident is twice as likely on NJ Transit than any other passenger line.
That, even more than the trauma of the crash, is what has kept Ward from riding the train again. "If you think about statistics, right, trains are safer than riding in cars, but that only assumes you are somewhere near the middle of the bell curve," he tells me two months after the crash.  "And I know New Jersey Transit is not near the middle of that bell curve."
So when his wife and kids went to see the Lion King on Broadway in December, he told them to drive.
"I am a very quantitative person. I don't look at those things and think 'oh those are numbers and they scare me,'" says Ward. "I work with numbers all the time. I look at those numbers and say there is an elevated risk and I don't particularly care to put myself in that position in the near future."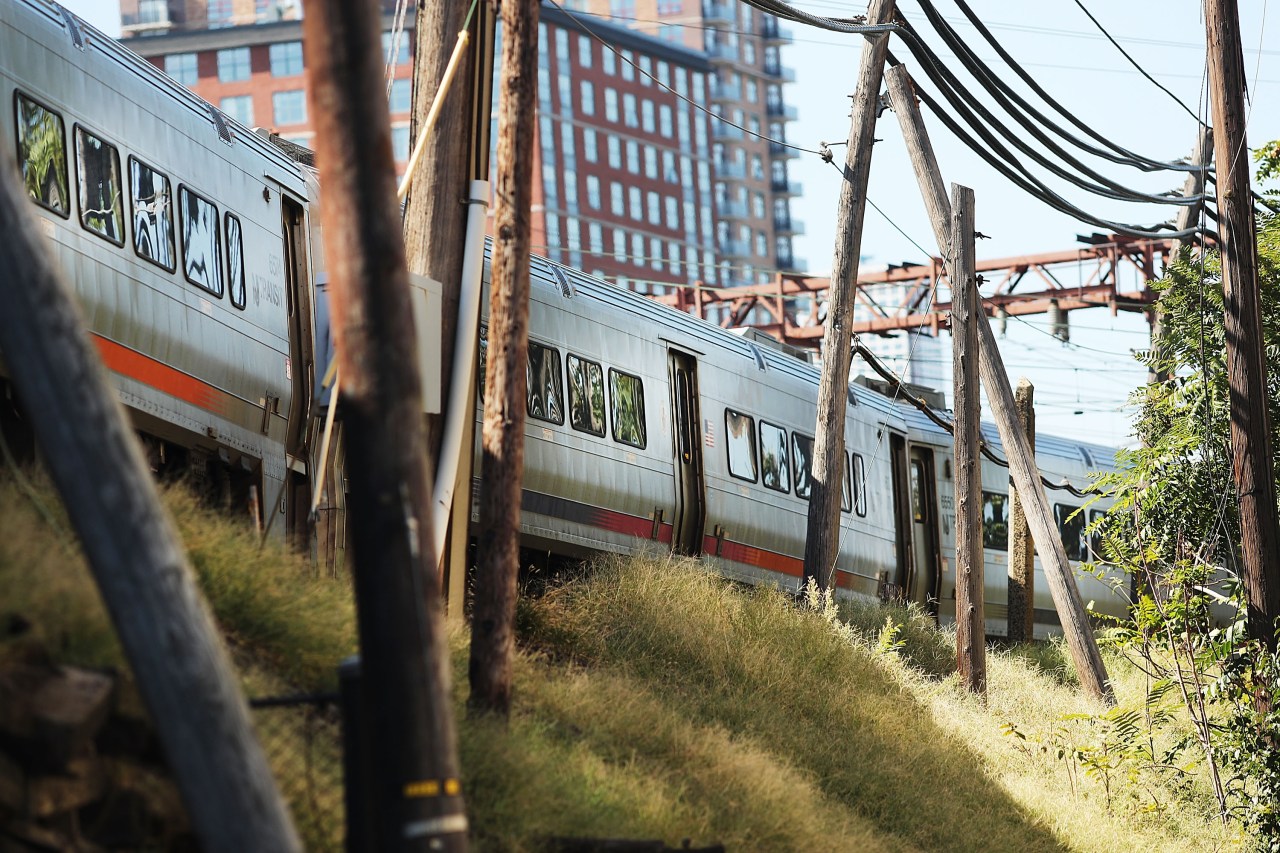 At times, this is what it can feel like to live in and explore New Jersey these days—like everything is falling apart. It feels like maybe the rest of the world should be paying more attention.
But they're not.
Why? Well, this is New Jersey—a notorious black hole when it comes to media coverage, overshadowed by New York City on one end and Philadelphia on the other.
If Sully Sullenberger had brought his plane down a few miles away in the Hackensack River, it would probably have been much less of a story. The "Miracle on the Hackensack" is just not Hollywood material.
It's a state that has never had its own commercial network affiliate TV newscast. Massive newspapers like the Philadelphia Inquirer and New York Times, just a river away, treat the state like the hinterlands. Talk show hosts make jokes about us. And public policy makers take us just as seriously.
But the nation overlooks the issues facing New Jersey at its own peril.
More than any other state, New Jersey is a perfect cross section of America. U.S. Census data shows the demographics more closely match the nation's than 46 other states. But it's more than numbers—the diversity of experience, of personalities, is stark, wonderful and intoxicating. In an hour's drive you can meet a farmer with a southern drawl and Confederate Flag on his pickup, a professional surfer, a Wall Street millionaire, and a Russian-born go-go dancer.
There are hordes of the wealthy, living not too far from folks fighting to get by in some of the nation's toughest inner city neighborhoods. The immigrant population is larger and more diverse than almost any other state. It's also the most densely populated state in the nation.
And so, if the trajectory of American history were a roller coaster, New Jersey would be the front car. You can see the turns and bumps and drops first. You get thrown around a bit more. As the t-shirts on the boardwalk shops read, "New Jersey: Only the strong survive."
James Hughes, the dean of the Edward J. Bloustein School of Public Policy and Planning at Rutgers University, rattles off a long list of trends at which New Jersey—oftentimes alongside California—has been at the forefront. Our waterways were polluted first. We were among the first to develop a modern highway system, to fully develop industry and then deal with what happens when it disappears. Suburbanization took root here like perhaps nowhere else. Despite its diversity, New Jersey remains, still, among the most segregated states. We have a higher disparity between incarceration of white and black people than any other state. If social scientists want to see what happens when a state becomes completely "built out" with all developable land paved over, they'll keep their eyes on New Jersey as it nears that point. We even beat the country to the punch in electing a chief executive who thrives on insulting people.
"We're sort of like the grandparents with institutional memory," Hughes says. "What do we tell our children around the country who won't listen to us?"
It's the great paradox of New Jersey: so dense it feels like the center of it all, yet such an outsider that it can feel like the U.S.' backwaters.
In an hour's drive you can meet a farmer with a southern drawl, a professional surfer, a Wall Street millionaire, and a Russian-born go-go dancer.
As the Pulitzer Prize-winning author Junot Diaz once told me, "it has everything you want in the world in one place. All the confusion, all the privilege, all the lack, but also a tremendous longing."
"For us, being so close to New York City and so far from cool, gives us a vision of the world which is very useful, very important, very productive."
Spend an afternoon walking the vacant lots behind the casinos and talking with residents of Atlantic City and it is hard to imagine that cities across the country are doing what Atlantic City did: banking on casino gambling to revitalize their communities.
But they are. In states like Colorado and Pennsylvania, they're ignoring what happened in Jersey and banking on gambling to spark the economy. Ride the train with New Jerseyans like Karl Ward and it's hard to imagine how politicians think skimping on infrastructure will pay off in the long run.
Across the country, people make fun of New Jersey, even while the whole nation, strip-malled and sprawling, slowly becomes it.
Out of office for 15 years, and now heading the environmental consultancy Whitman Strategy Group, former Governor Christine Whitman looks back and sees how officials across the country are grappling with issues from overdevelopment and water pollution, rising property taxes, and bloated bureaucracies, that New Jersey first faced years ago.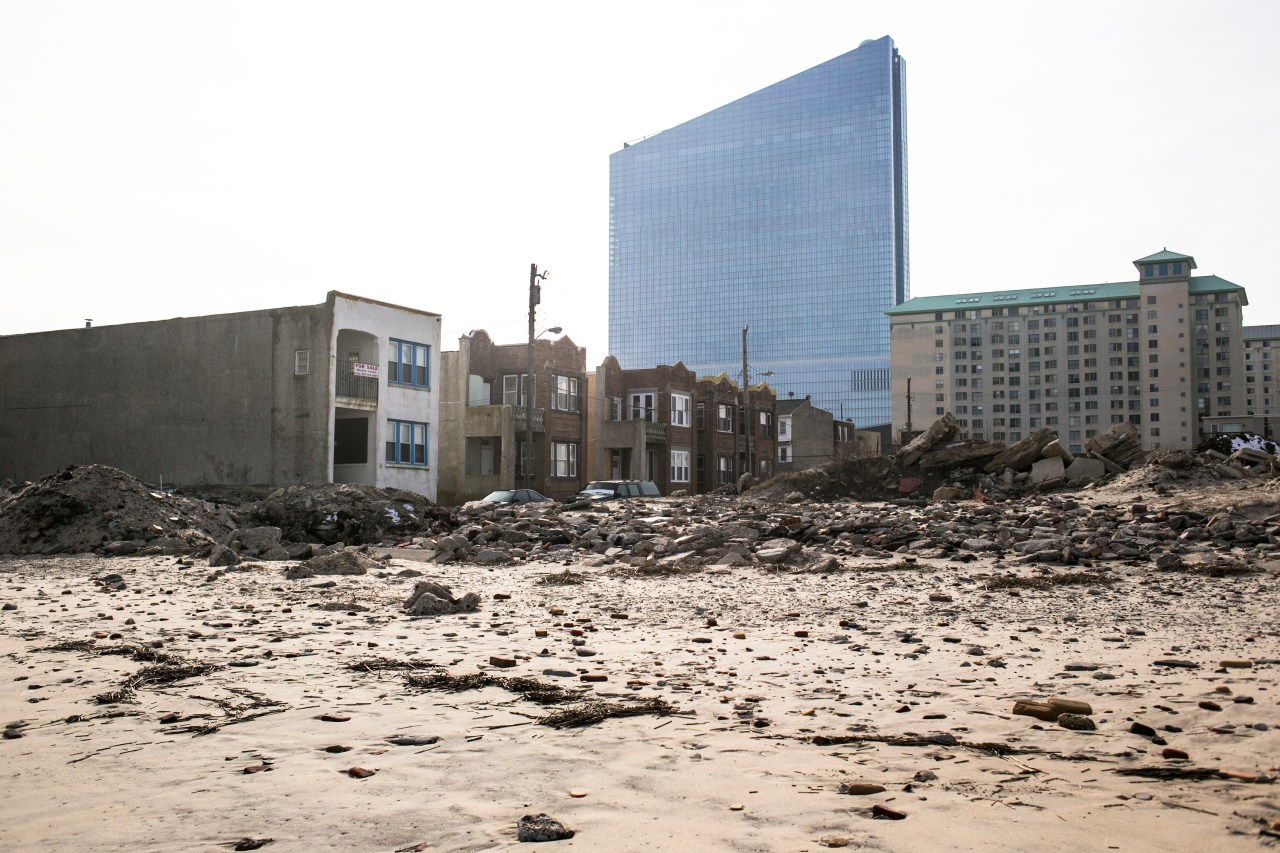 After years of denials and periodic controversies, her administration in 1999 issued a historic admission that New Jersey state troopers had long targeted minority drivers for traffic stops. The controversy erupted a year earlier, when two state troopers fired into a van carrying four unarmed minority men to a college basketball tryout.
Whitman has watched in recent years as the advent of cell phone cameras and police body cameras have revealed numerous instances of police shootings of unarmed African-Americans. The deaths have sparked nationwide protests led by the movement Black Lives Matter.
"I got hammered for it,'' she said of her administration's admission that troopers were targeting minority drivers. "We were standing up saying, 'This is real, this is happening, this is something with which we've got to deal.' You can't ignore it. We did a deep dive into it and some of the stuff we found was really troubling."
Once again, New Jersey was largely perceived as the nation's eccentric outlier.
"If they had woken up sooner," Whitman says, "If they had looked at New Jersey and said 'I can't believe New Jersey is the only place it's happening,' and then taken a good deep dive into their own departments, they would have found this kind of thing going on I'm sure. You see it now, it's not unique to New Jersey by any stretch. We really are the canary in the coal mine in many instances."