Bourdain-isms
"A meal here is—generally speaking, anyway—not light. The Portuguese like pork. They like it a lot."
"I don't usually do wine scenes. No matter how good the wine, on camera it's just colored liquid going into a glass. Wine nerds usually bore me. Don't talk about your damn wine; drink it. But I absolutely love cheese served with a glass of port."
"Everything old is new again? Maybe not. I come close sometimes to believing that nothing actually ever changes."
"A lot has changed since I was last here. Or has it?"
"Unlike wine, cheese porn is easy. Just like actual porn."
"That's disturbing—I mean, that's delicious."
"Seafood tower, bitches."
"This crab—it's like a Rubik's Cube to try to figure my way into here. Ah, OK, found it."
"Nobody knows who first salt-baked a fish. Maybe it was Jesus."
Eats
Rua de Costa Cabral 2598
Porto, Portugal
+351 91 959 5316
Bourdain ate: sardines, Tripas à Moda do Porto (Tripe Porto-style), wine.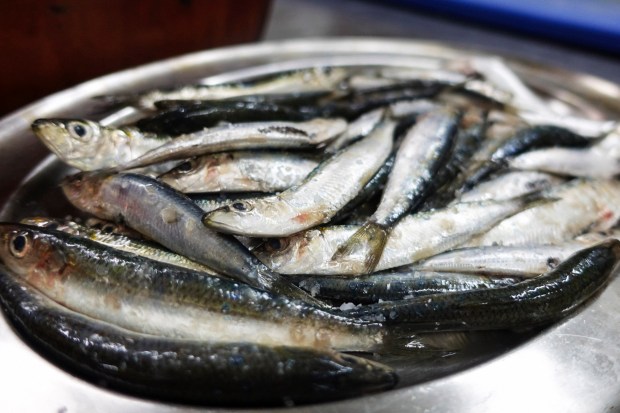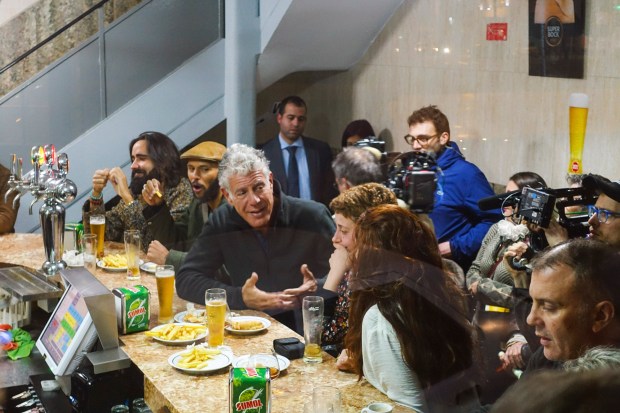 Travessa Cimo de Vila, 4 Batalha
Porto, Portugal
+351 22 205 4869
Bourdain ate: cachorro (sausage-and-cheese sandwich with spicy sauce), fries.
4431-022, Rua Azevedo Magalhães 314
Vila Nova de Gaia, Portugal
+351 22 377 5100
Bourdain had: port and assorted cheeses, bread, pumpkin jam.
4050-610, Rua da Torrinha 219
Porto, Portugal
+351 22 200 0395
Bourdain ate: francesinha (bread, steak, sausage, linguiça, cheese).
4450-255, Rua Roberto Ivens 628
Matosinhos, Portugal
+351 22 938 0660
Bourdain ate: seafood tower: shrimp, oysters, crab, sea urchin, langoustine, gooseneck barnacles, whelks, and clams, and a salt-baked sea bass.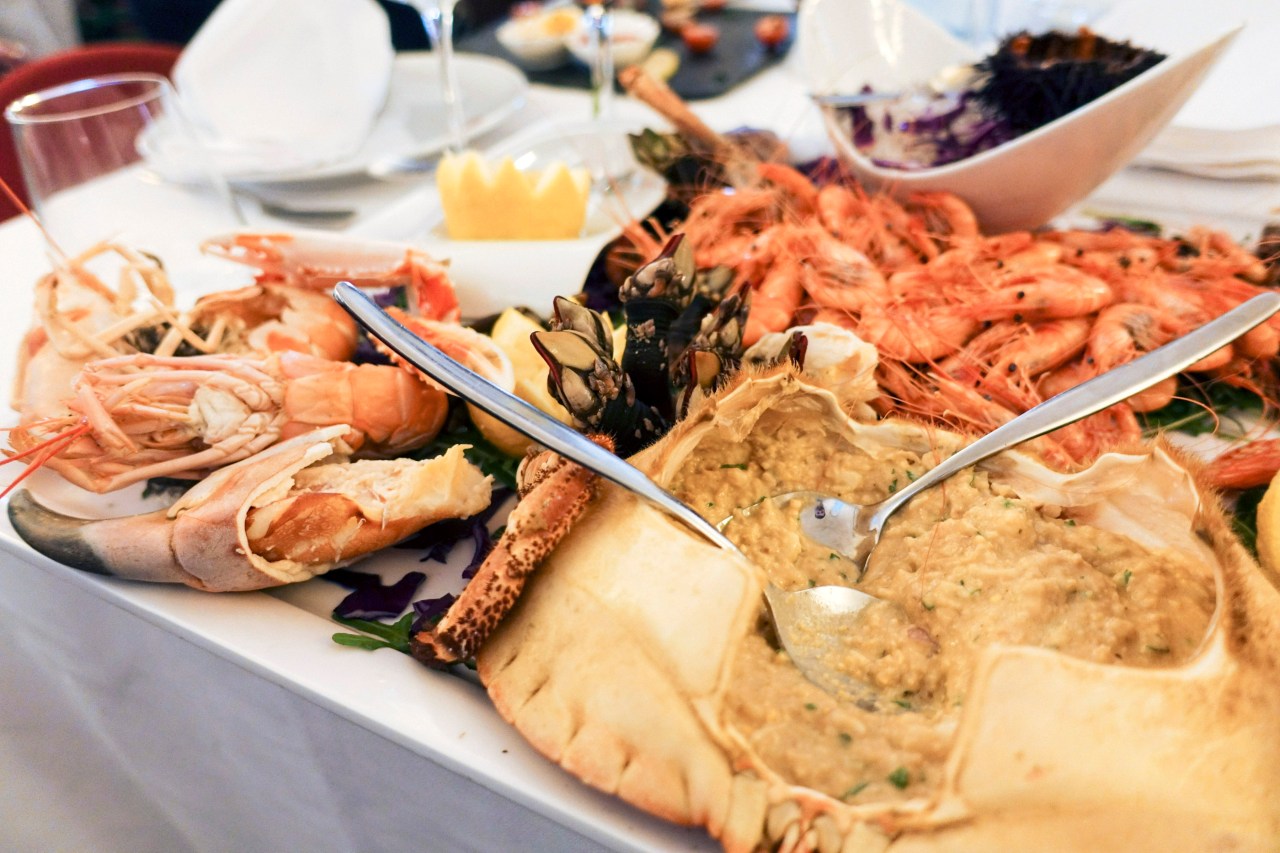 Sidekicks
José de Meirelles, Bourdain's former boss, chef, restaurateur.
André Apolinário, tour guide and local food expert.
Sofia Príncipe and Joana Conde, restaurateurs behind Taberna de Largo.
Ricardo Brochado, tour guide.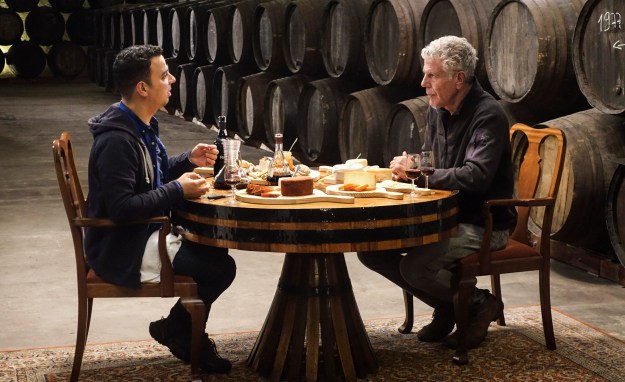 Not for the faint of heart
In this episode, Bourdain shows how the sausage is made. Literally.
"I think people should know where meat comes from," he says. "And knowing, they should feel free to decide what they want to do from there."
Then a pig is tied up, slaughtered, gutted, and cooked.
People of the tripe
Porto natives are known as "tripe people" in Portugal, according to José de Meirelles, Bourdain's former boss at NYC's Les Halles. Tripe—the stomach lining of an animal, usually cow—is an integral part of the local cuisine.
Thursday is the day to eat tripe because, in a predominantly Catholic country, many people don't eat meat on Friday.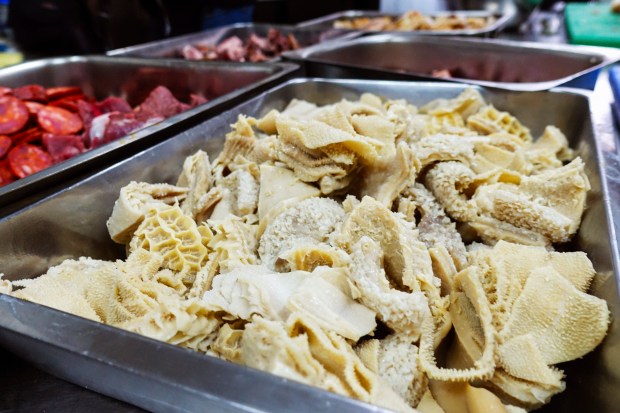 Lamprey
Winter is lamprey season in Porto. They're terrifying-looking creatures but delicious when well prepared. The lamprey must be cooked in its own blood—with wine, garlic, salt, pepper, a bay leaf, parsley—and savored with a glass of whiskey.
Saudade
There is no direct translation for the Portuguese word "saudade." It's a kind of melancholy—a yearning to get back to something or someone lost, perhaps to a happier time.
Locals told Bourdain it has to do with Portugal's seafaring history. People would spend long periods away at sea, yearning for home.