Queens is one of the most diverse areas in the country; shops, restaurants, food emporia and more celebrate America's new immigrant cultures ranging from Azerbaijani to Transylvanian. A subway ride to Astoria offers a quick visit to Greece while a few stops away the Indian sub-continent beckons; Trinidad, China, and others are accessible for no more than the price of a MetroCard. As one who grew up in Queens and remembers the more homogenous borough of the 1950s and 1960s, the multiplicity of cultures is truly astonishing.
I have witnessed most of the change during my 45-year-plus journey to the 71st Avenue and Continental Avenue subway stop on my way to Queens College. I've never lived in the Forest Hills area bordering on Austin Street, but I think of it as my second home as I have shopped and eaten there all of those years. It is also where I would spend my perfect Queens day.
8:00
am
Violet's Bake Shoppe
7236 Austin St.
Forest Hills, NY 11375
Get Directions
The morning rush on the way to my 8 o'clock class only affords me enough time to grab a cup of coffee and dash, but I aspire to head to Violet's Bake Shoppe on Austin Street for a pork bun or two. Multi-hued French-style macarons share display space with Café du Monde coffee from New Orleans, and the menu features Vietnamese bubble tea and banh mi.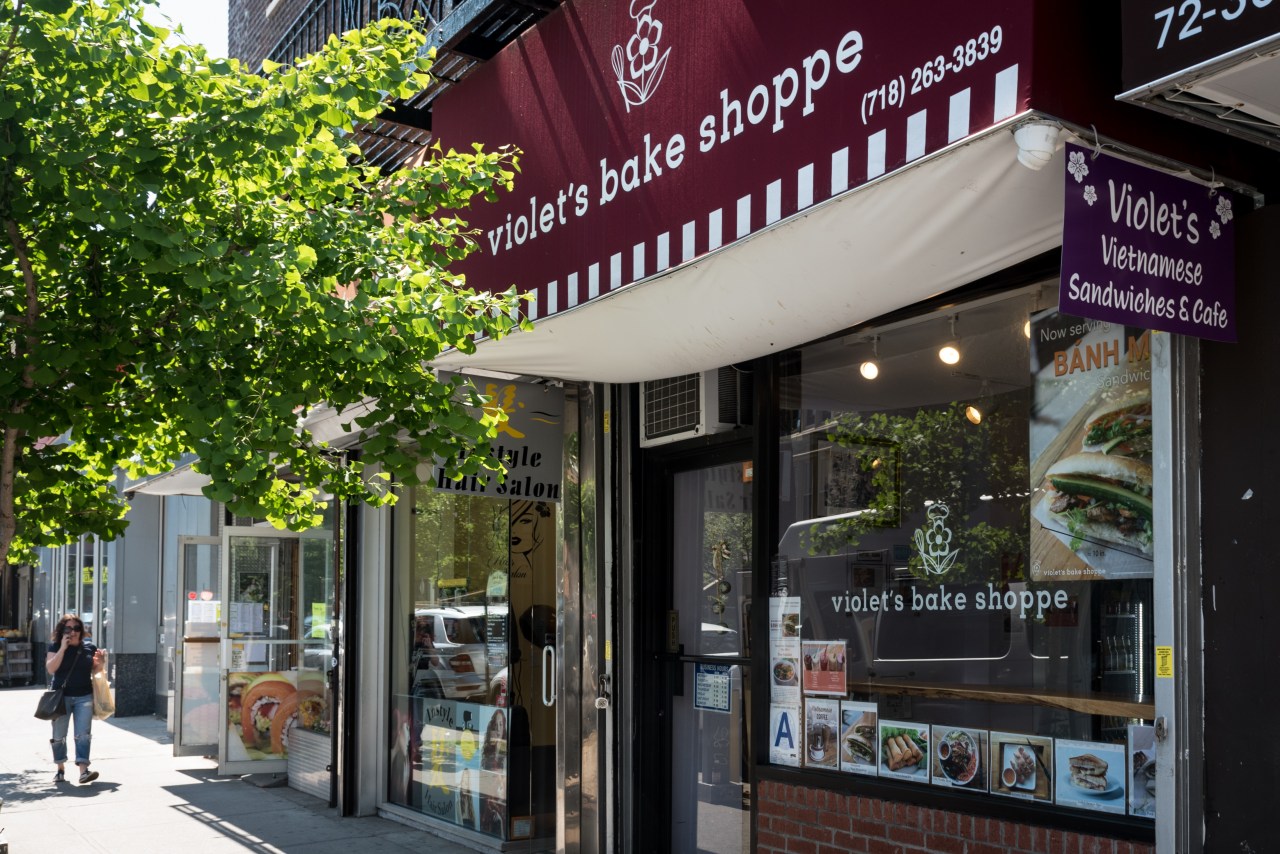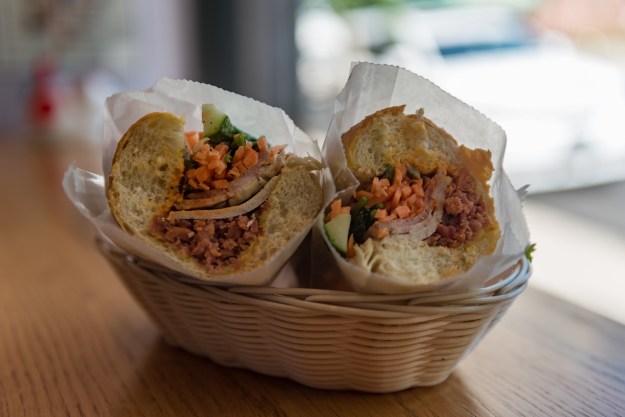 But my exploration of my adopted 'hood begins after I'm finished teaching. I'm a shopper, so my idea of a grand time is browsing in and out of the small boutiques that line what I have come to think of as the Austin Street corridor. I don't have any particular circuit that I follow, so I wander—depending on my whim and walking shoes—in the manner of a French flaneur.
12:00
pm
T-Bone Diner
10748 Queens Blvd.
Forest Hills, NY 11375
Get Directions
If I'm famished on the way back from school, I'll begin the afternoon at the T-Bone Diner right at the mouth of the subway. There, perched on a stool or if I'm with colleagues, in a booth, I'll indulge in a bacon cheeseburger that transports me back to my youth with the surety of Proust's madeleine. There's just the right amount of meat, grease, smoke, cheese, and crisp-edged bun with some sour pickles and tart coleslaw on the side. I'll add a slice of raw onion if I'm walking solo. Fortified, I head off to make my Austin Street rounds.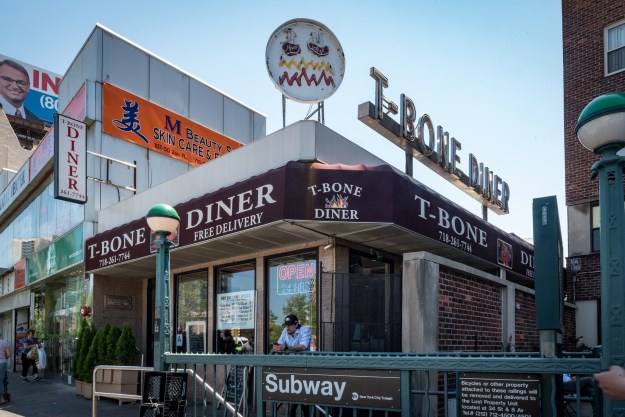 1:00
pm
Lorilil Jewelers
107-34 Continental Ave.
Forest Hills, NY 11375
Get Directions
First stop is Lorilil Jewelers on Continental Avenue. It's a family-owned jewelry store that has changed watch batteries, repaired jewelry, and engraved wedding gifts for me for decades. I also know that in the back of the shop on the left, there is a case that contains their antique and vintage pieces. I've bought a circa 1920s Georgian-style chain that has confused some experts and a coral and gold necklace where the coral is incised with Chinese characters. Most recently, I saw a silver bangle with bright turquoise enamel that was calling to come home with me. I resisted its siren song, though, and headed out to my Austin Street stroll.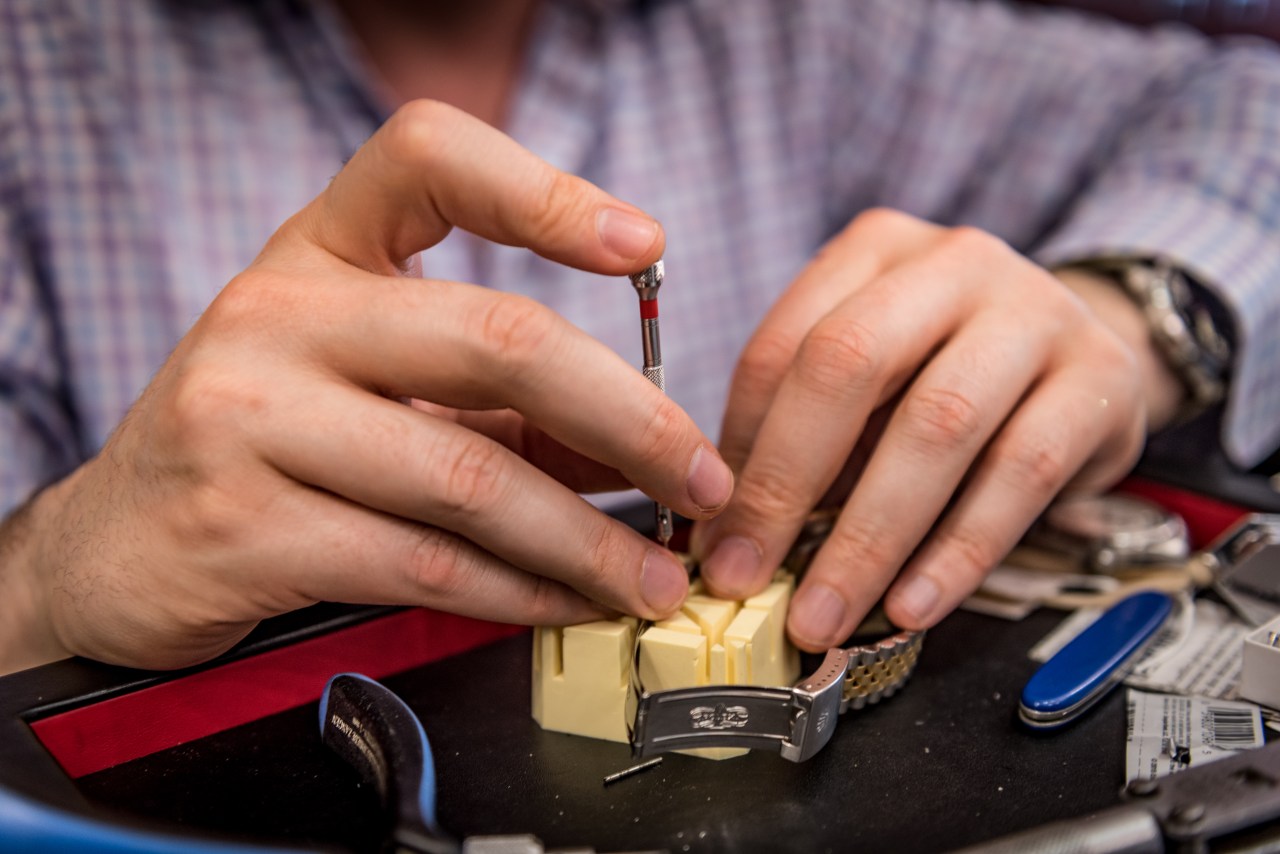 2:00
pm
Cheese of the World
71-48 Austin St.
Forest Hills, NY 11375
Get Directions
While there are numerous shops to tempt me, I avoid the shoe stores that might otherwise beckon and bypass the eyeglass shops where I often gaze at frames. I window shop—zig-zagging across Austin Street, checking out displays and noting seasonal changes. I pop by Cheese of the World, the store that I have always wished I had around the corner from my house.  A combination salumeria and delicatessen, it offers on its tightly-packed shelves everything from smoked oysters to habanero hot sauces. There are olives and smoked meats and, naturally, the cheeses that give the shop its name. It's the perfect place to plan a snack or a cocktail party or pack a picnic for a summer afternoon. The owner even has a convenient selection of baskets so that if you're heading for an event at Forest Hills Stadium, you've just got to stock up and head over. The stadium is a part of the West Side Tennis Club and the former site of the U.S. Open and has hosted acts ranging from the New York Pops to Alabama Shakes. The Beatles even played there back in the day.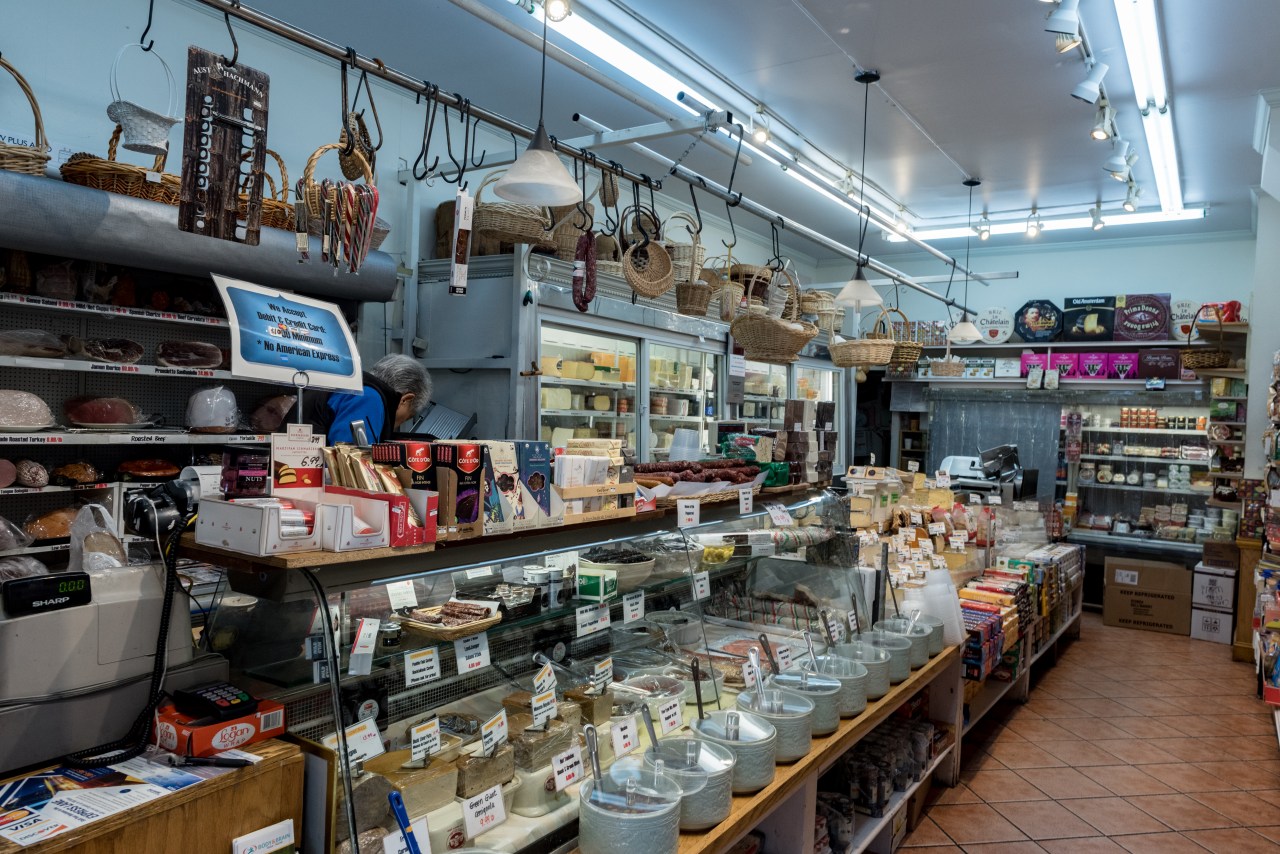 3:30
pm
Instant Replay
7220 Austin St.
Flushing, NY 11375
Get Directions
I bypass the nail salons and the spots selling party paraphernalia, ball gowns, and fur coats and check out what may be in the window of Instant Replay. This tiny shop is what my house is going to look like in another few years if I don't downsize. It's an Ali Baba's cave crammed to overflowing with vintage jewelry, ropes of fake pearls to twist around necks and wrists Chanel-style, and designer logo bags galore. There's glassware and a designer jacket or two and even a few pieces of luggage.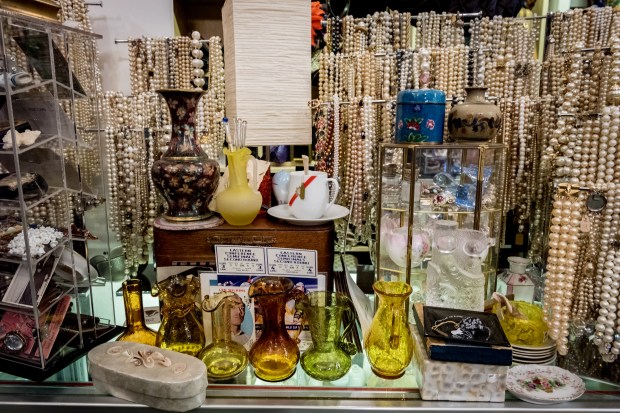 If one of my younger friends is expecting or one of my contemporaries has a grandchild coming, I make a stop at Thank Heaven, a children's boutique that has become my go-to place for all things baby. I indulge my auntie whims and purchase old-fashioned romper sets and ladybug designed shoes for tiny feet. I get layettes and, if there are boys arriving, surprise unwary new parents with a set of peepee teepees for which I am inevitably thanked several months afterward.
5:00
pm
Sushi Time
72-42 Austin St.
Forest Hills, NY 11375
Get Directions
By this time, I'm ready for a sit-down. Perfect, because when I set foot into Sushi Time, I don't even have to order. A questioning look from the owner confirms that I want the regular. If I nod, she's already dishing up my miso soup. Sometimes I'm craving a tuna roll or a hamachi roll made to order, but the miso is a standby.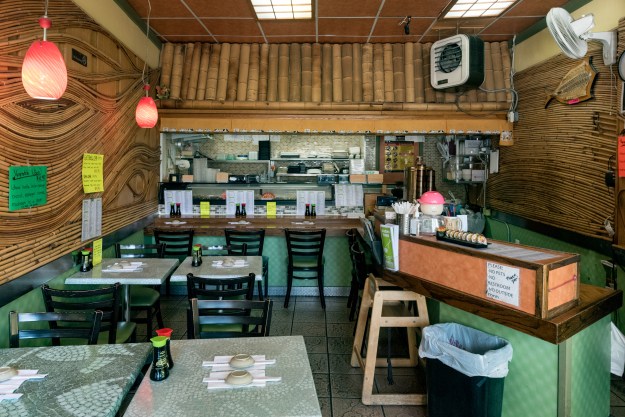 Fortified, I'm ready for a stroll through Forest Hills Gardens, which I enter from Ascan Avenue. I marvel at how one short block can take me from the bustle of Austin Street to the calm of the mock-English Tudor mansions of the Gardens.
The private streets with well-kept blocks and the brick and half-timbered style of many of the homes make me think of an English village, albeit one a short walk from a Long Island Railroad station. I wander and imagine who lives in the houses now and whether they have loved Forest Hills through the years as I have.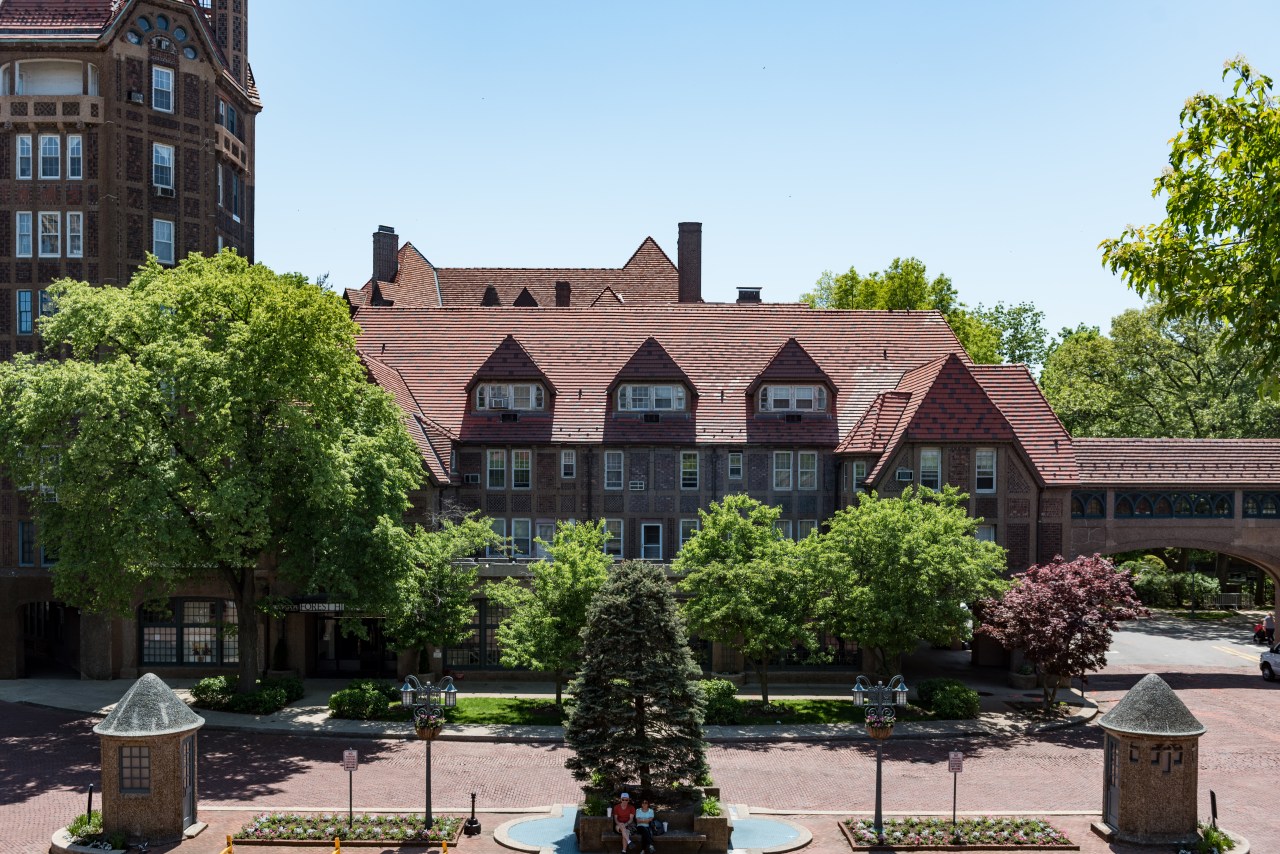 Then, reverie complete, I head back to Austin Street, and, because I probably didn't make it to Violet's Bake Shoppe before class, I pick up a pork bun for breakfast the next day. The eternal New York solution to being short on time.
The Austin Street corridor has not changed with the same speed as the rest of the borough. Indeed, that is one of the reasons it holds a particular place in my affections. Shops like Violet's Bake Shoppe and venerable spots like Lorilil's combine the best of new Queens with reminders of the past that offer echoes of my youth. These days not many other places in New York City can capture the past, present, and future so vividly for me.