Dream's tiny room is full of photos from places she has worked in: Japan, China, Laos, the island of Phuket, and here, Chiang Mai. A mirror sits on a small table, the only piece of furniture besides her large bed, which occupies most of the space. Dream doesn't spend much time here; she prefers to be with her friends at the cabaret.
Born in Chiang Mai, the 25-year-old is transgender, known in Thailand as Kathoey, or sometimes referred to as "ladyboy," terms Dream uses to identify herself. She knew the career she would pursue at a young age: to learn to dance and work in a cabaret. She started working at 17 while studying Japanese and Dramatic Arts at Chiang Mai University. After stints in different countries, she came back to Thailand in 2016.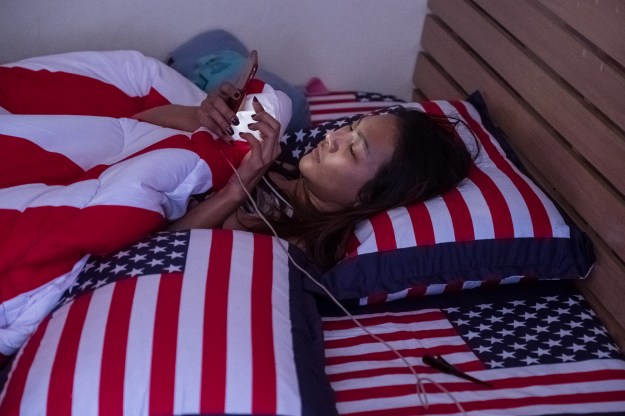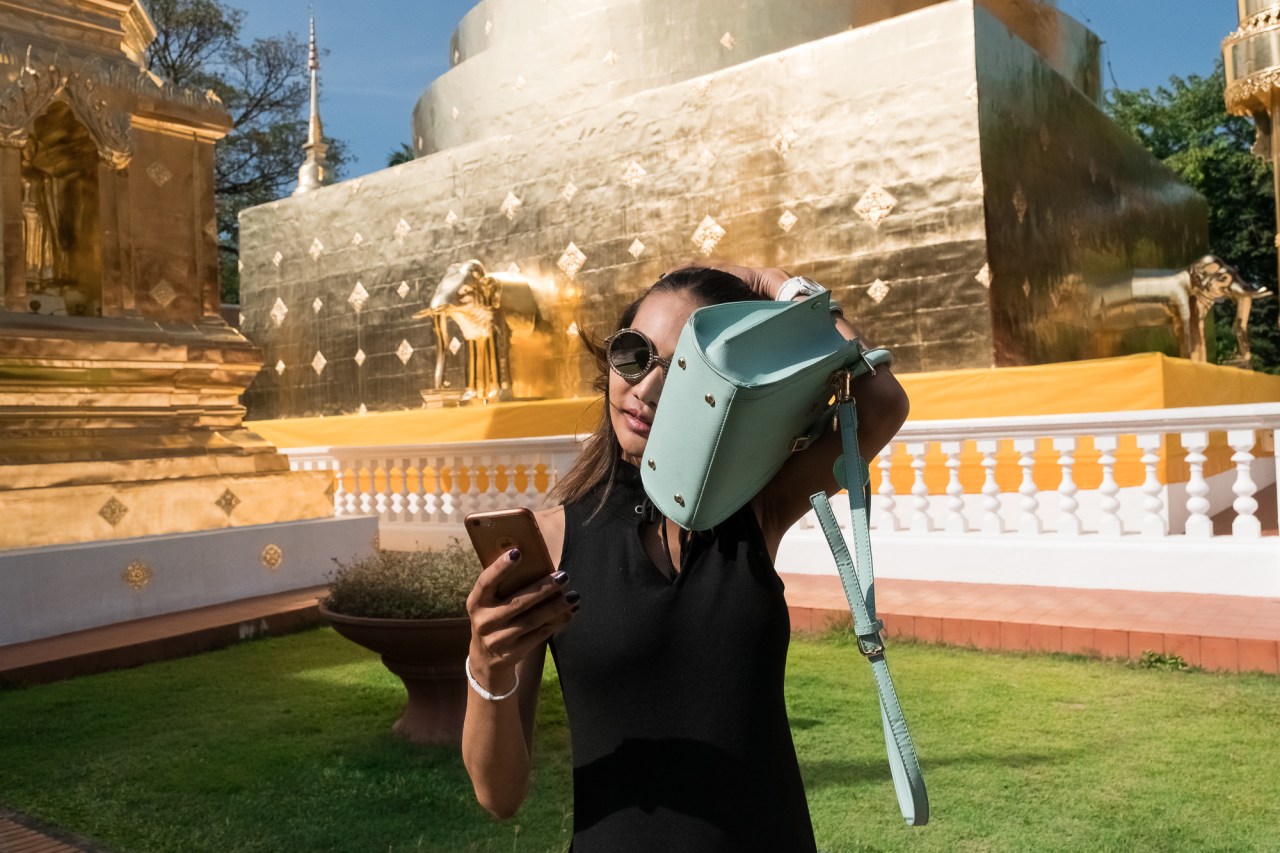 Dream's workday starts around lunchtime. On her way to the cabaret, she often stops at the Buddhist temple by her house for a blessing. Then, she and around 20 other performers start practicing their routines and learning new ones.
After a quick break for food, they spend several hours dressing and applying makeup in the changing rooms. In addition to the elaborate headpieces, feathers and glitter complement the revealing outfits, most of which are meant to emphasize the bodies of the dancers.
An hour before the show, Dream and her colleagues perform in front of the cabaret, taking photos and talking with tourists, who make up an overwhelming majority of the audience. Because the cabaret belongs to a Chinese businessman, Chinese tourists are often seated in the front row.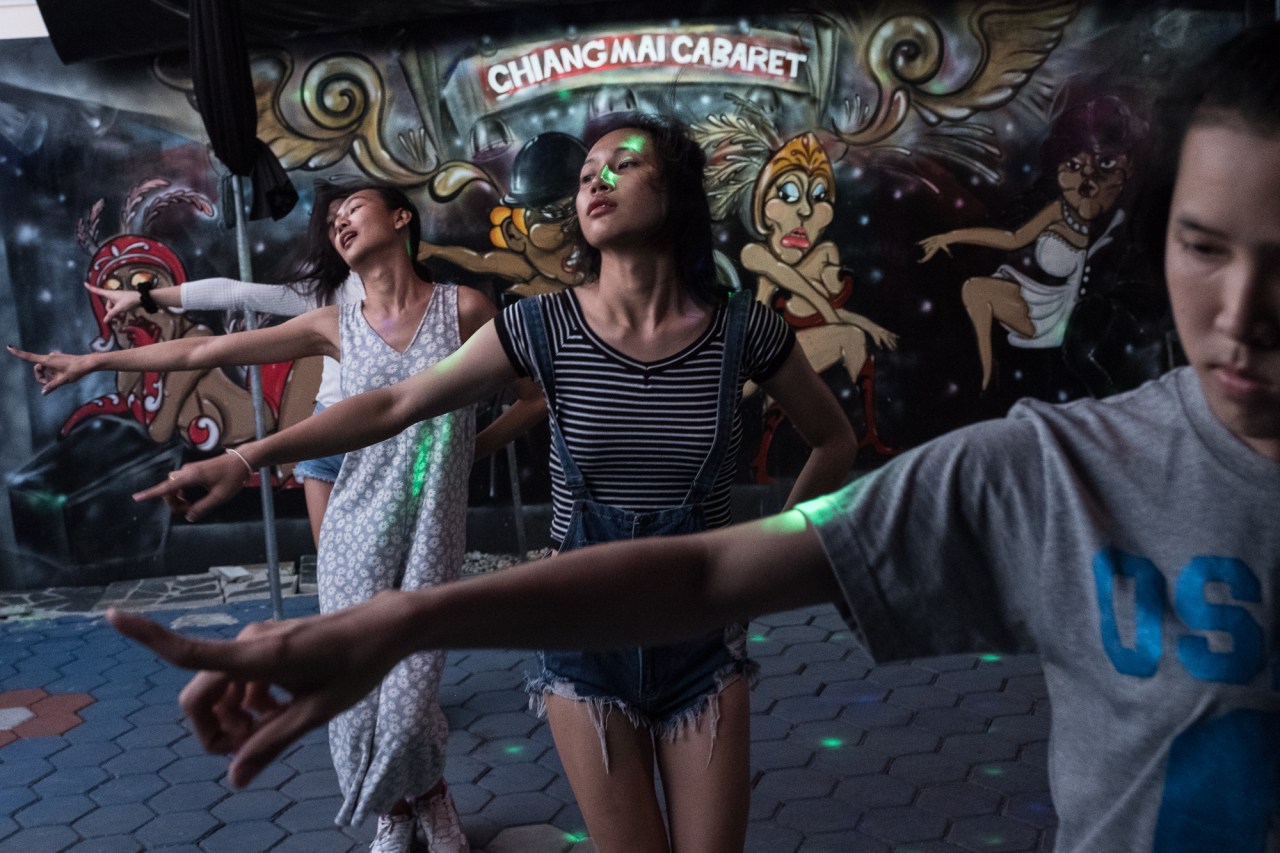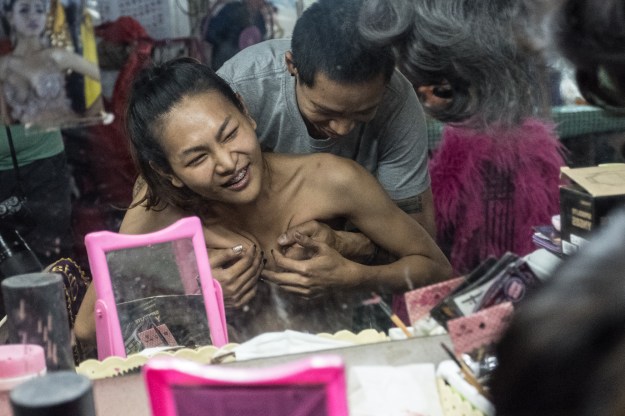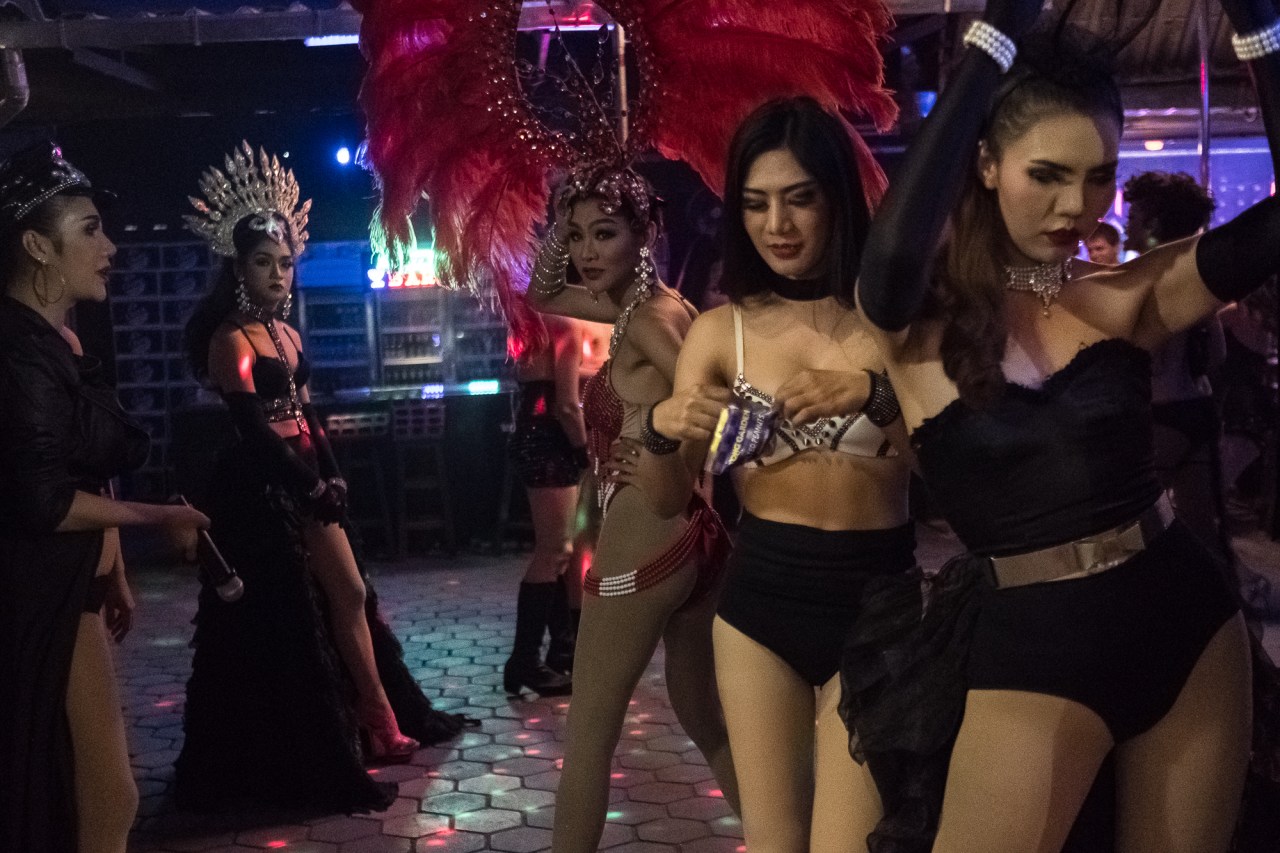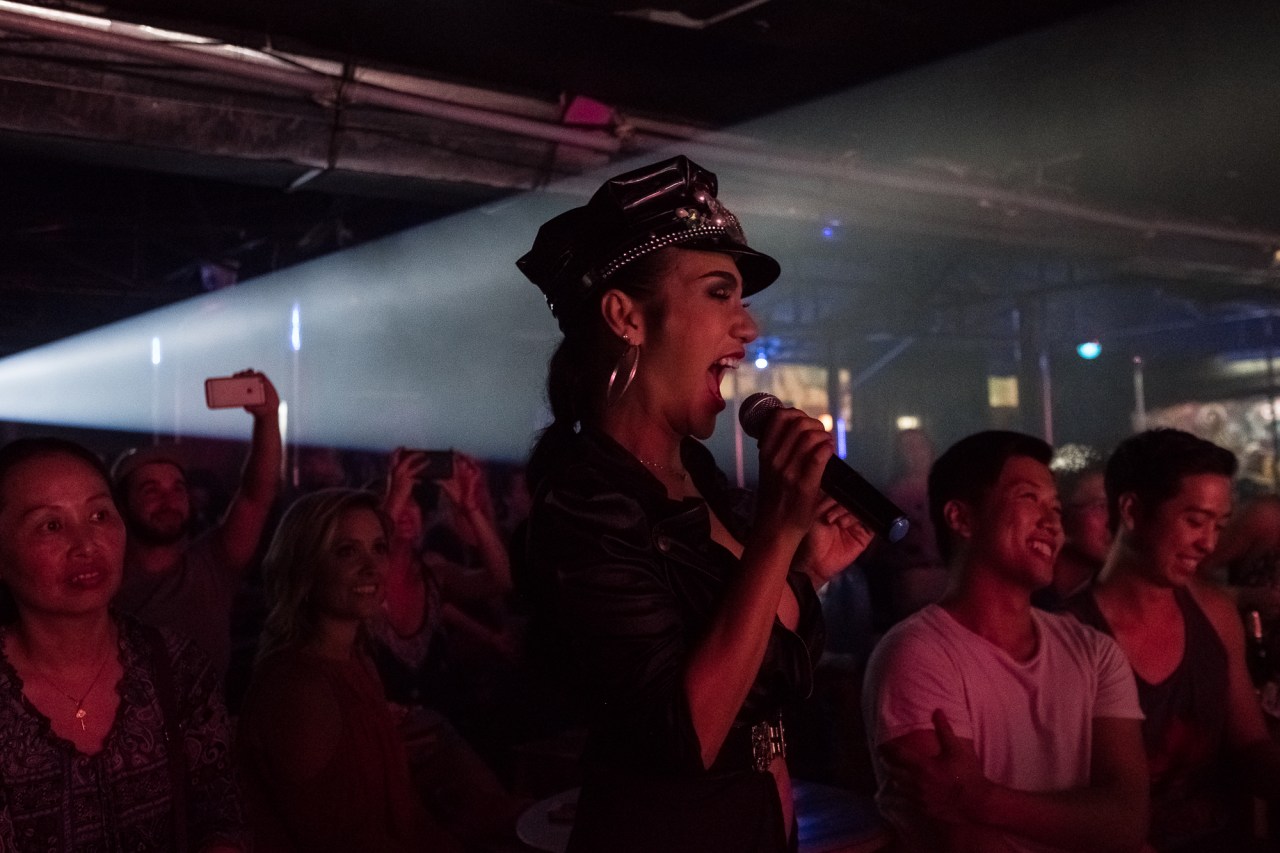 The large room fills up quickly. Behind the curtain, Dream prays before taking the stage. Throughout the evening she performs three or four different acts, hanging out in the dressing room in between to rest, change her costume and text her boyfriend, who lives overseas.
After the performance, the dancers take photos with guests in exchange for cash. Around midnight, once everyone has left, they go for dinner at the night market. Dream gets along with the other dancers, who are nearly all transgender. She says making friends is easy here, and that Kathoey do not face stigma in Thailand.
After dinner, Dream walks back to her apartment near the city center to get some rest before starting all over tomorrow.