West Texas is in the middle of nowhere. A world away from the bustling cities of Houston, Dallas, and San Antonio, this part of the state has spotty cell phone service, slow internet, and a dearth of restaurants and shops. But what it lacks in action it makes up for with vast landscapes, hikes, and history. Though many visitors are drawn to the artsy town of Marfa, there's plenty to do in the surrounding towns. Here's what you should know before you go to West Texas.
1. Plan ahead. The best time to visit Marfa is during the weekend. Many small-staffed local businesses—galleries, restaurants, and shops—shut down on Mondays and Tuesdays. The town's remote location means that restaurants and stores often run out of stock. If you're going for an event that attracts an influx of people, this could mean longer waits at one of the town's 15 restaurants. Make reservations when you can, and pack snacks.
2. Rent a car. If you're flying into one of the closest commercial airports—El Paso or Midland—get a car. Towns here are few and far between, and public transportation is all but nonexistent. If your aim is get into the area's vast open spaces, having wheels is your best bet.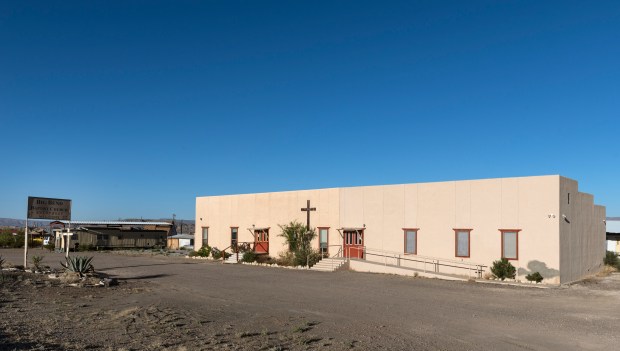 3. Learn local landmarks instead of street names. Most West Texans don't give directions in terms of street names, and, in fact, in most towns residents pick up their mail at the post office. When you ask for directions in almost any West Texas town, you usually get where you need to go with reference to the courthouse, the church, the bank, or the lone stoplight. But don't worry—you'll find your way. It takes a lot of effort to get lost.
4. Hydrate. The desert is a dry climate no matter the season. The occasional strong wind blows dust everywhere, and you will find yourself getting dehydrated pretty quickly. Carry a water bottle, and bring moisturizer and lip balm, especially during the winter.
5. But also have a drink. Many of the hotels in the area were built in the 1920s as ranchers, miners, and railroad workers flocked to the area. Marfa was a site for training U.S. Army Air Corps pilots. The Chisos Mining Company set up shop in Terlingua to produce quicksilver in the 1900s and used the railroad tracks that ran through the northern towns—Alpine, Marfa, and Fort Davis—for deliveries. Silver production halted in the 1940s, and a seven-year drought in the 1950s devastated the region. After years of changing hands, most of the area hotels were restored in the 2000s as the towns began to revitalize themselves with new businesses, from bookstores to restaurants, effectively increasing tourism. The Hotel Saint George in Marfa, which was renovated in 2016, stands on the same site as its predecessor, originally built in 1886 as the first grand hotel to attract travelers to Marfa. Order a Brown Derby Bourbon Sour, made with grapefruit and honey, or enjoy the late-night happy hour at the bar, made from repurposed marble that was discovered during the renovation. The courtyard of Hotel Limpia offers a view of the surrounding Davis Mountains in Fort Davis. The restored Ritchey Wine Saloon & Beer Garden in Alpine, 25 miles east of Marfa, has an extensive wine list and a spacious balcony—it's a great spot to watch the sun set over the Twin Peaks mountain in the west. While you're there, stop by Big Bend Brewing Co. in Alpine for local suds. Starlight Theatre, in Terlingua near a historic mining ghost town, is known for its many margaritas. Try the Prickly Pear'ita, made with prickly pear nectar.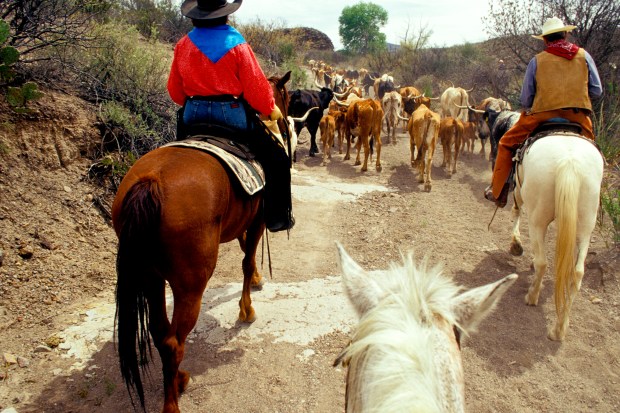 6. The cowboy look is not a fashion statement. The vast lands encompassing the towns are primarily ranches that have been family owned for generations. Ranchers spend hours outside, enduring cold winds and blaring sunlight. Cowboy boots and hats are used for protection against the elements, which, in addition to harsh weather, can include spiders, scorpions, snakes, and goat heads—puncture plants with very sharp spines. Your skin will end up covered in dust even during the calmest of days.
7. Keep an open mind—and ears. Many West Texas residents moved here from big cities. Some fell in love in with the area during a spontaneous visit. Some decided it was time to leave the corporate life behind. Everyone has a story. Sit on the porch next to the aforementioned Starlight Theatre, where people mingle and sometimes play music. Pick up a local newspaper and see what bands are coming to town—musicians from all over the world, including Los Lonely Boys and Talking Heads frontman David Byrne, pass through this area.
8. Take a hike. Big Bend National Park and Davis Mountains State Park have a wealth of trails for all levels of endurance and expertise. Hancock Hill, behind Sul Ross State University, in Alpine, is an easy—yet still rewarding—trek. Hikers get an amazing view of the town from the top and will also find The Desk. Legend has it that in 1981 three students carried the large metal desk up the hill for a peaceful place to study, and it's remained there ever since. Visitors are invited to sign a notebook kept in one of the drawers.
9. Look to the stars. The West Texas wilderness is ideal for stargazing. Find a hammock and look for the Milky Way. Or look through powerful telescopes at a Star Party, organized on Tuesdays, Friday, and Saturdays by the McDonald Observatory, at Mt. Locke, near Fort Davis.