When the artist Donald Judd first came to Marfa in 1971, he was escaping the frenetic New York arts scene for a calm desert retreat. Seven years later, when he purchased 340 acres of land that had once been a military base, it was clear that he and the artists who had followed were there to stay. Judd and his contemporaries would go on to build art installations in the Chihuahuan Desert, integrating their work into the area's culture and landscape and making Judd's legacy (he died in 1994) in Marfa a distinguished one.
Today Marfa (pop. 1,750) boasts 19 permanent galleries and hosts numerous music and art festivals, like Marfa Myths and Marfa Open. These attractions have caused a tourism boom, drawing tens of thousands of visitors to the desert town each year. Despite the fervor, local poet Tim Johnson, also the owner of Marfa Book Company, says the destination retains a small-town feel. So small, in fact, that when Explore Parts Unknown's Emily Marinoff asked what his favorite local gallery was, he demurred. "I'd never live it down," he said. Instead, he offered up the local institutions that, he says, every visitor should check out.
Judd Foundation
The Judd Foundation offers public tours of Judd's Marfa studios and home (called La Mansana de Chinati/The Block). The studios are a sequence of buildings that house Judd's work amid a collection that includes Rembrandt etchings and original Bauhaus furniture, curated and arranged by Judd himself.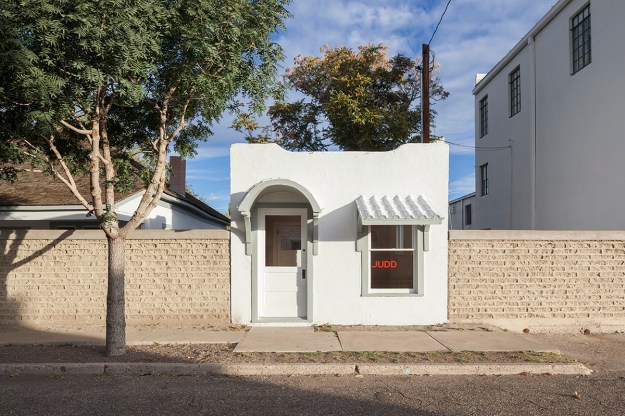 The Chinati Foundation
When Judd purchased the property that had once been the Fort D.A. Russell military base, his goal was to create a space where artists might be able to develop permanent installations. In 1986 the Chinati Foundation opened as a nonprofit museum housing large-scale permanent works by Judd, Dan Flavin, John Chamberlain, and other contemporary artists. The museum now features rotating exhibits by artists in residence, ensuring that there is always something new to stand beside classic Marfa art.
Ballroom Marfa
A relic of Marfa's pre-Judd past, this ballroom was built in 1927 as a dancehall for the military families whose residence in Marfa put the town on the map. In 2003 it was converted into a gallery space to exhibit visual art, music, and film, often simultaneously. Ballroom Marfa is geared toward artists interested in departing from traditional white-walled galleries.
INDE/Jacobs
This gallery carries on Judd's dedication to creating inventive exhibition spaces. Constructed in 2015 by Swedish architecture firm Claesson Koivisto Rune, INDE/Jacobs houses works by Judd and his contemporaries within a modest but daring optical illusion. According to Johnson, the slanted roof, windows, and sidewalk give the building one appearance from a distance, "but as you approach it, the building seems to shift and change its shape."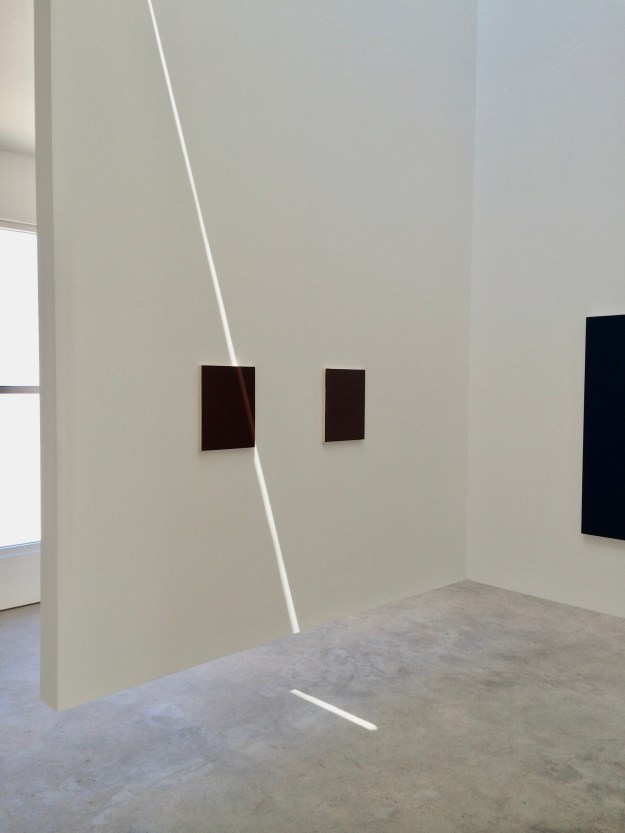 Marfa Book Company
This is where Marfa's cultural scene comes to life. In addition to selling and publishing art books, Marfa Book Company is an event space. It hosts gatherings like the annual Agave Festival, featuring food, film, and music with an environmental focus, and In Front of Us, a women's film series. If you find yourself in Marfa, stop by to ask what events are going on during your stay.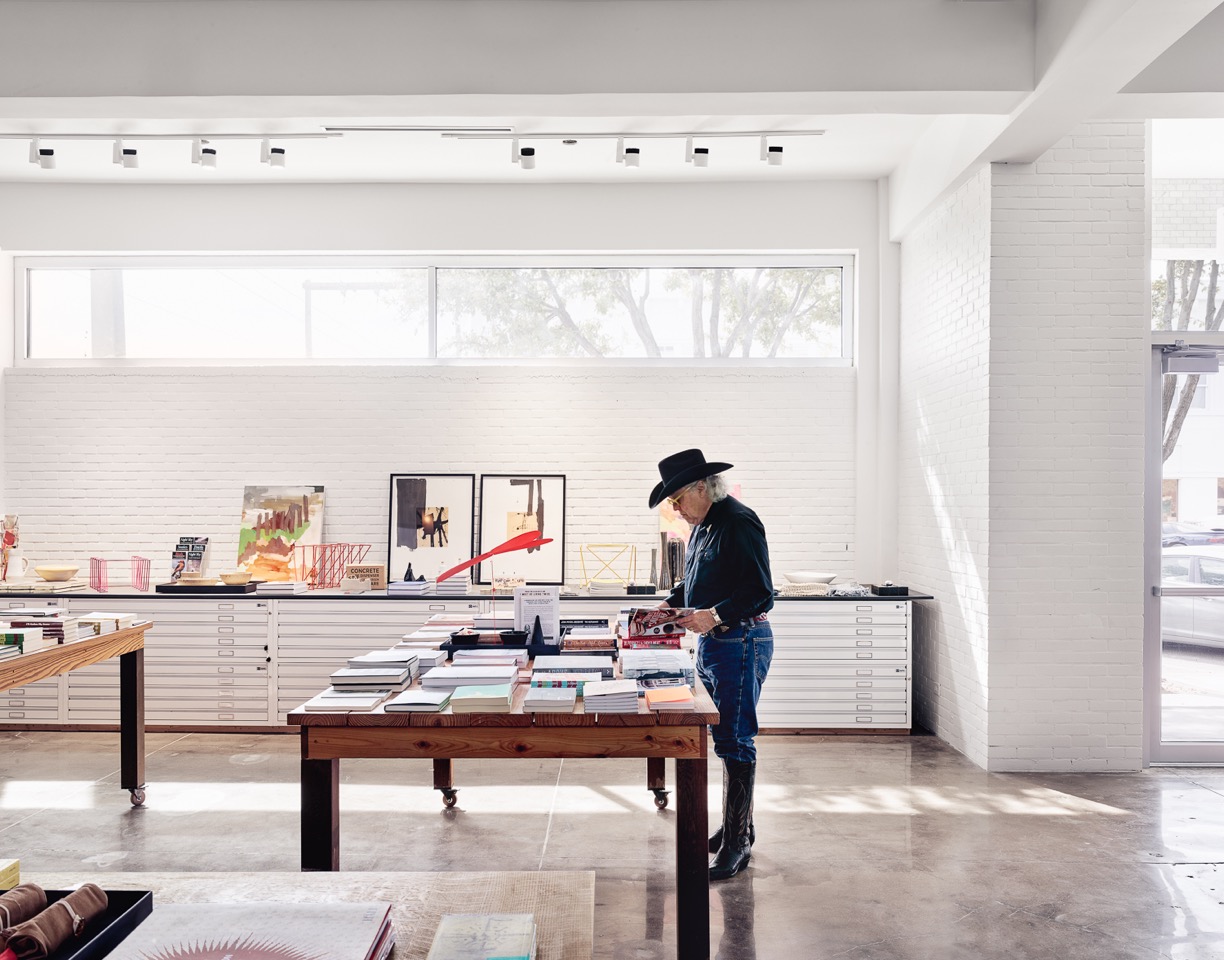 Prada Marfa
Is this sculpture of an abandoned Prada storefront on the outskirts of town a provocative commentary on American consumerism or a meaningless roadside attraction? You'll have to decide for yourself when you see it. Created in 2005 through a partnership of Ballroom Marfa, Art Production Fund, and Berlin-based artist duo Elmgreen & Dragset, Prada Marfa is one of the town's most famous (or at least most Instagrammed) attractions—but it's also been subject to vandalism, like the time one artist transformed the building into Toms Marfa overnight.
How to get there:
104 S. Highland Avenue
1 Cavalry Row
108 E. San Antonio Street
208 E. San Antonio Street
105 S. Highland Avenue
U.S. 90, Valentine