1. Don't expect the tropics. Lots of first-timers turn up in their prettiest beachwear looking for palm trees and balmy days. They're often disappointed to find that Mexico City sits 7,000 feet above sea-level—40 percent higher than Denver—which results in a cool, dry, alpine climate and thin air that may leave you suddenly winded while climbing stairs. (Don't forget to drink plenty of water; it's important to stay hydrated at higher altitudes). That's not to say it's cold here, but it certainly isn't hot. Rainy evenings and chilly nights and mornings are common, even on the warmest days. Bring layers.
2. Bring cash. Though lots of places accept credit cards, there are some fundamental Mexico City experiences that can be had only with a pocket full of small bills and coins. Take a taxi on the street (it's not dangerous, though it may require some negotiation), ride a bus, shop in the markets (especially Lagunilla on Sundays), use the metro, buy freshly ground coffee or conchas (a sweet breakfast pastry) at one of the city's countless bakeries. And use it to tip people—usually between 10 and 15 percent.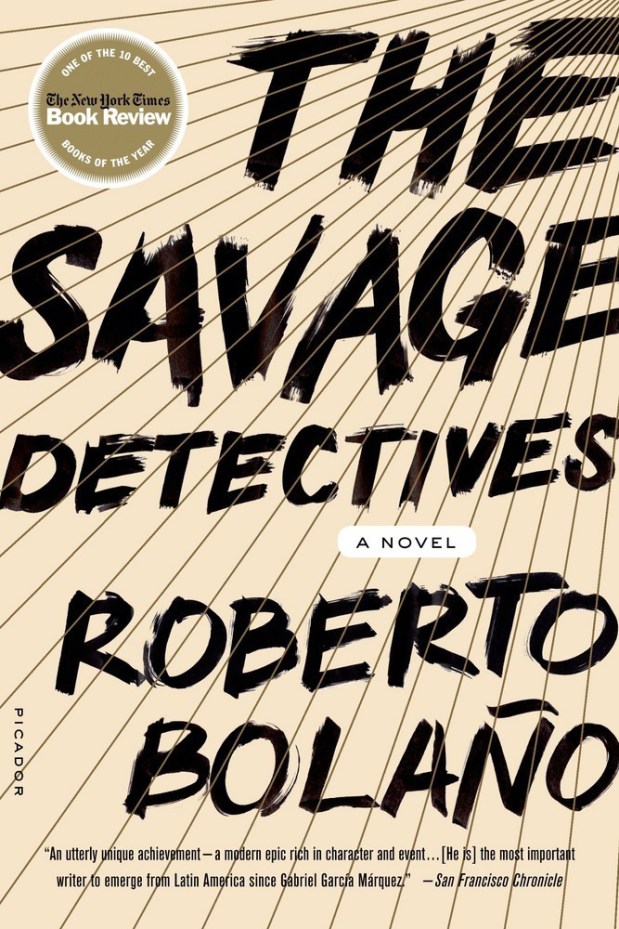 3. Get cultured. "When the capital of New Spain already had, in just one street, the first university, the first printing press, and the first academy of fine arts in the American continent, there were still buffalo grazing casually in Manhattan," goes one famous saying about the Mexican capital. Aside from the fact that there were never buffalo in New York, it's not at all wrong. Populous even before the arrival of the Spaniards, this sophisticated metropolis has been inclined toward cultural production for centuries, which makes it difficult to untangle without a little preparation. Before embarking on a trip, see Juan Ibáñez's Los Caifanes (1967) or Alonso Ruizpalacios's 2014 debut, Güeros, then take a look at what's showing at the Cineteca Nacional, the city's state-run emporium of national and international cinema. For a reading list, you'd do well to start with Roberto Bolaño's The Savage Detectives (1998), La región más transparente (usually translated as Where the Air Is Clear) by Carlos Fuentes (1958), a selection of poems and essays by Mexico's Nobel laureate, Octavio Paz, and the excellent La Capital: The Biography of Mexico City (1988), written by Jonathan Kandell, a former correspondent for The New York Times.
4.Take advantage of Instagram. Even before you arrive, following a handful of super-niche Instagram accounts can give you a sense of Mexico City's distinctive aesthetic culture. There are feeds dedicated to hand-painted signs, signs written on neon cardboard, doors, women putting on makeup on public transport, and the many kinds of beautiful people who crowd our streets. Bring extra battery packs to charge your phone: Ours is a visual city.
5. Gallery-hop on the metro. The best way to get virtually anywhere in Mexico City is still the metro. Used by 4.4 million chilangos (as residents of Mexico's capital are known) every day, the system has 12 lines and 195 stations, within which you'll find permanent art installations like Rafael Cauduro's mural Metro de Londres, Metro de París in the Insurgentes station, reproductions of the celebrated Mayan murals of Bonampak in the Bellas Artes stop, painted by Rivera-disciple Rina Lazo, and the recently opened Museo del Metro in Mixcoac, used for exhibitions of archaeology, modern art, design, and history. Line 2 is the most interesting for its modernist architecture; the last car on Line 1 is historically known as a gay cruising ground; while Line 12, the newest and cleanest, is practically free of roving salesmen, known as vagoneros, who loudly ply their wares throughout the system.
6. Don't get stuck in Roma and Condesa. These beautiful (and expensive) neighborhoods are a worthy destination in themselves—you could dedicate an entire trip to them—but they're only a small part of what the Mexican capital has to offer. Mexico City is divided into 16 delegaciones, which, in turn, are subdivided into colonias, or neighborhoods. In the central delegación of Cuauhtemoc alone, where both Roma and Condesa are located, it's worth your time to explore colonias like Juárez, Tabacalera, San Rafael and Santa María la Ribera, all of which offer plenty in the way of history and food. And, of course, there's the Centro Histórico. The hundreds of blocks that make up the historic center were, for centuries, the entire city, a metropolis built on a sizeable island in the middle of a shallow lake, populated by indigenous Mexicas, and later, Spaniards and mestizos. Over the centuries, drainage and irrigation projects designed to control flooding gradually dried the lake bed, making more space for the city to expand and, eventually, absorb surrounding towns and villages. Sadly, most visitors see, at most, three delegaciones, missing out on places like Chimalistac, Mixcoac, and Santa Catarina in Coyoacán, hidden away in the city's immense urban footprint.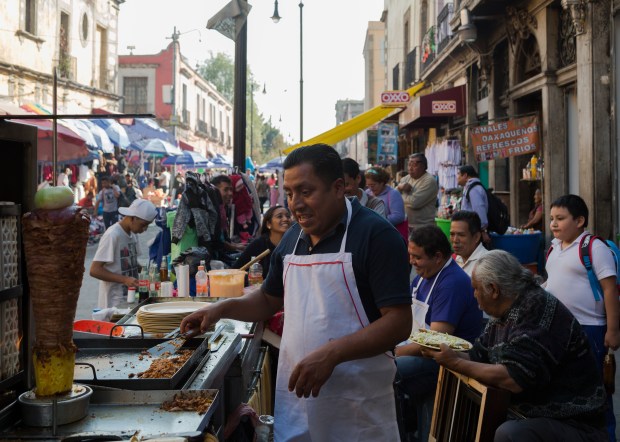 7. Learn the difference between ahorita and nunca. The baroque spirit of the capital demands that its inhabitants say yes when, really, we mean no. Our favorite word, ahorita, is a case in point. The diminutive form of ahora, or now, does not mean, as you might expect, right now, but rather something like 'in a bit' or 'later' or 'eventually' or, sometimes, nunca, which means 'never.' Don't be offended: It's politesse, not rudeness. The same goes for spice: no pica, or 'not spicy,' generally means 'spicy'—and very.
8. Get a taste of the old Mexico City at Bellinghausen. Street stalls and fondas—Mexico's answer to a no-frills provincial bistro, serving hearty, unpretentious food at affordable prices—offer endless delicacies (and, for the most part, no real cause for concern over your gastrointestinal health), while, more recently, Mexico City's modern culinary scene has famously taken off. But we also have our share of historic, elegant restaurants, like this gem from 1915 in the otherwise past-its-prime Zona Rosa. Bellinghausen continues to draw politicians and celebrities, most of whom come for one thing: la chemita. The star dish of old-school Mexico City cooking, chemita is a simple filet of beef, charred on the outside, red within, bathed in its own buttery juices, seasoned with black pepper, and garnished with fried onions and mashed potatoes. Classic.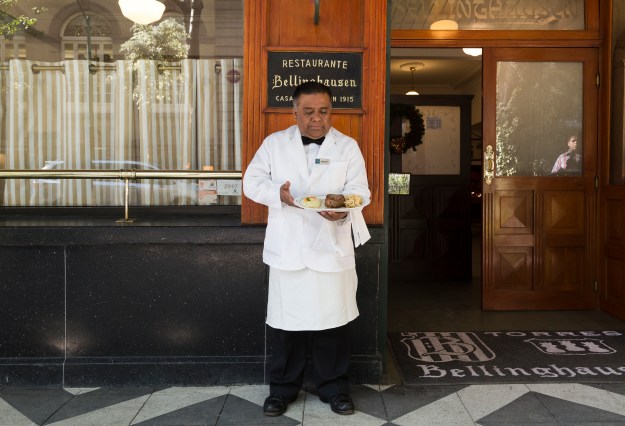 9. Day-drink in a cantina. As traditional meeting places in both the capital and cities around Mexico, the cantina as an institution dates back to the 1840s, when invading Americans, present as a result of the Mexican-American War, demanded bars like the ones they had back home. But they have earlier roots in the fondas and pulquerías—the dank, sawdust-blanketed taverns serving fermented agave sap—of the previous centuries. Cantinas are most popular during the day and close early by Mexican standards (usually by midnight), and, until 1982 when they officially opened their doors to women, were historically masculine spaces. I'm partial to the 100-plus-year-old Salón España, near the Templo Mayor, bang in the middle of the Centro Histórico. Until the university established its new campus (worth a visit for its spectacular modernist architecture) in the city's far-off south in the 1950s, this neighborhood was the heart of Mexico City's—and, by extension, Mexico's—academic world. The food at Salón España is cheap and not at all bad: a prix-fixe, three-course menu comes free with any order of three beers or two stronger drinks. The best reason to come to Salón España is the list of tequilas, more than 170 bottles in all (my favorites come from the Arandas growing region). They're all affordable and—even more amazing in a city that seems to be constantly running out of things—almost all of them are available most of the time.
10. If there's a worm in it, don't drink it. This is how we tell the difference between artisanal mescal and the industrial stuff. Until a decade ago, barely anyone in Mexico City drank mescal at all: it was seen as cheap hooch for your country cousin. Then La Botica opened its doors in La Condesa and mescal rode (or helped generate?) the wave of nostalgia that has brought all things traditional back into fashion in the capital. Now the best place to sample agave-based liquors is Bósforo, arguably the coolest bar in Mexico City, set on a dark street at the edge of the Centro Histórico behind a red velvet curtain. There's more than mescal on offer here, too: try a raicilla from Jalisco, bacanora from Sonora, or sotol from Chihuahua.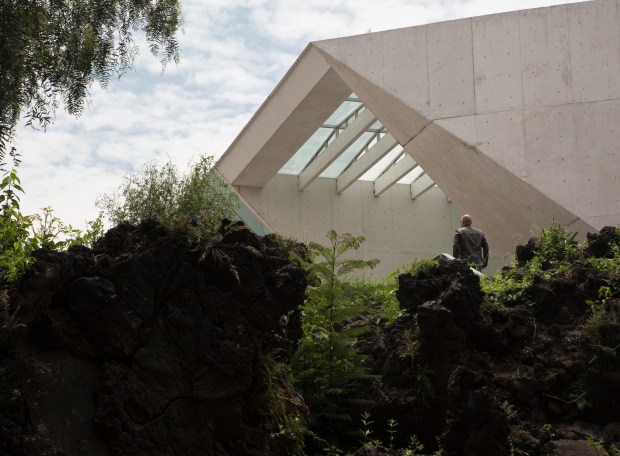 11. Fall into a few traps. Going to see lucha libre probably seems like a tourist trap; it's not. I prefer the Saturday evening shows in the Arena Coliseo—around the corner from the elegant Plaza de Santo Domingo in the Centro Histórico—to the splashier Friday night spectacles at the Arena México. The same goes for the Ballet Folklórico de México, directed by Amalia Hernández. You'll see almost entirely foreigners lining up, but that's just because my countrymen don't know what they're missing.
12. Don't wait in line for Casa Azul. Nothing against this museum, but Mexican art is much more than Diego and Frida. This is a whole city of museums. You shouldn't leave without visiting the well known National Museum of Anthropology and Museum of Modern Art, but you should also make time for the Franz Mayer, for decorative arts; the spectacular Museum of Contemporary Art (MuAC) at the university; and the sacristy of the Metropolitan Cathedral, which is not technically a museum, but might as well be. If you're an enthusiast of Mexico City's most famous duo, you'll likely be more satisfied with a visit to the museum at the Rivera-Kahlo house and studio, to the Secretaría de Educación Pública in the Centro, or to the Museo Dolores Olmedo, where you'll find the world's largest Kahlo collection.
13. Dine around Tacubaya. Polanco is all well and good, home to the much-lauded Pujol and Biko, with their international reputations (and prices), auteur-like chefs, and inconvenient waitlists. That said, there are plenty of other outstanding culinary experiences to be had not too far away. Casa Merlos, in the Colonia Observatorio, serves up dishes, and particularly exquisite moles, from the baroque apogee of Puebla, a city two hours southeast of the capital (open Thursday to Sunday, 1-6 p.m.). Chillakiller's, in one of the first art deco buildings in the city, serves up huge portions of creative variations on the classic chilaquile—a dish of day-old tortillas fried into crisp triangles, doused in salsa, crema, and queso, and used universally to cure hangovers. Steps from there you'll find a branch of La Poblanita, where you can enjoy some outstanding antojitos (appetizers), like tostadas, flautas, and crisp sheets of chicharron (fried pig skin) with guacamole.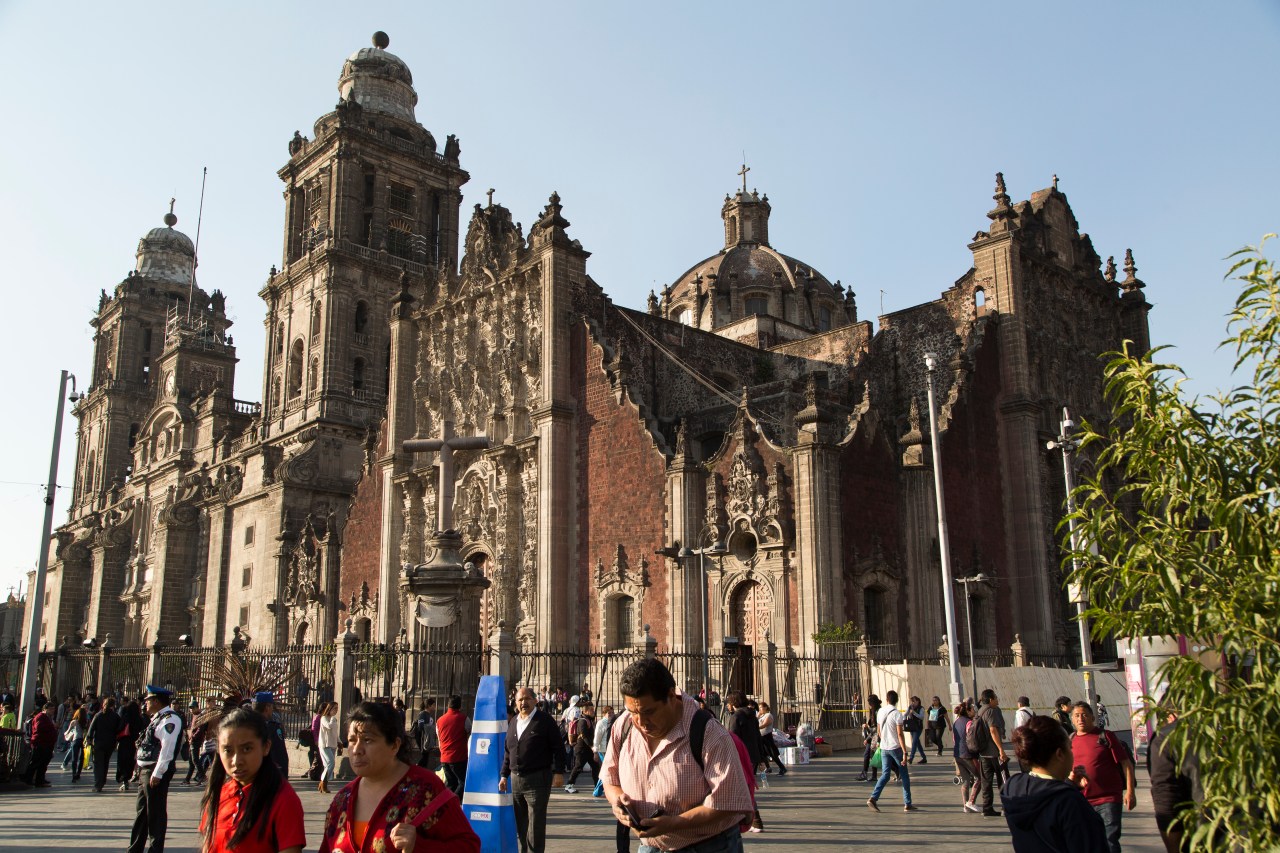 14. Don't be afraid of the Centro. Lots of people think that my city is dangerous (it is, though not much more than any other world capital), but the neighborhoods strung along the Paseo de la Reforma are, most of the time, full of people, open businesses, and security cameras. There's really nothing to worry about. Even the parts of the Centro behind the Palacio Nacional, despite their bad reputation, are perfectly fine during the day. The same goes for Tepito, a neighborhood internationally known for its bravura (fierceness), that should be known, instead, for its migas (a nourishing bread-and-bone soup) and the parish church of Tequipeuhcan. If you decide to go there, take care to stick to main market streets like Aztecas and Matamoros, and don't go flashing your iPhone around. To quote Alfonso Hernández, Tepito's most famous chronicler, "We charge a high tax for naïveté."
15. Get to know the city's rural side. Fully one-fifth of the state of Mexico City–formerly the Distrito Federal–is actually countryside, dotted with indigenous villages that conserve their own distinct, local flavors. It's not hard to reach some of these, like the picturesque, millennia-old village of Tlaltenco, which has its own metro station. For the more intrepid, the villages of San Pedro Atocpan and Santa Ana Tlacotenco in Milpa Alta are famous for their moles and endless fields of nopales, that they've even lent regional slang to one of the country's more popular phrases: "más mexicano que el nopal"—more Mexican than the nopal.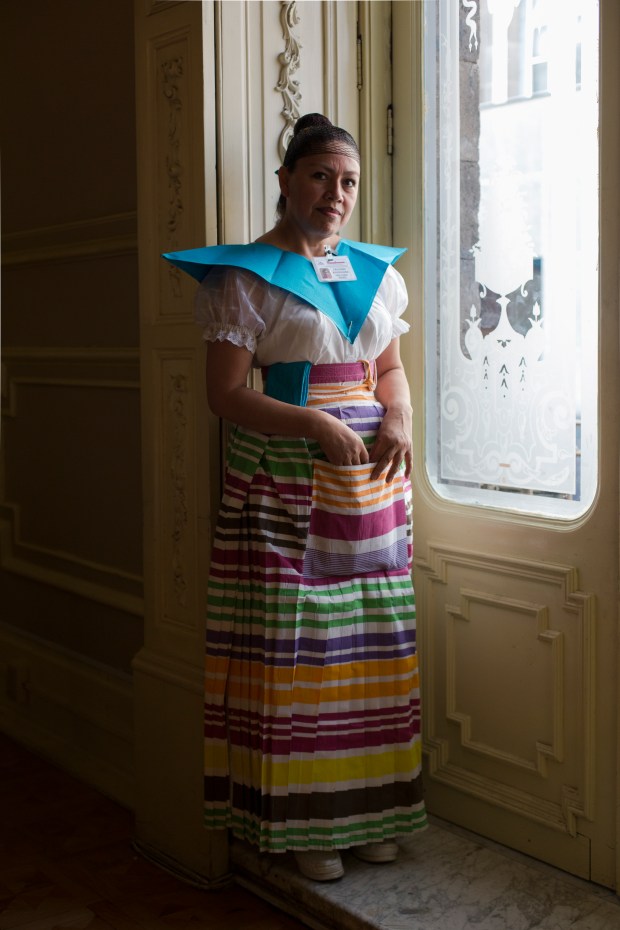 16. Use Sanborns for the bathroom. A restaurant disguised as a department store, or vice versa, Sanborns is an essential part of Mexico City's collective imagination. For many decades, starting at the beginning of the 20th century, there was only one, located in the 17th-century palace known as the Azulejos, named for its elaborately tiled facade. Now they're absolutely everywhere. In the days before Grindr, the magazine section was one of many gay cruising grounds scattered around this generally tolerant city. These days, it's a go-to place for a coffee, a plate of passable enchiladas, and, in case of an emergency, reliably clean bathrooms available to anyone with a 5 peso fee or the purchase of any small item you might fancy at the cashier.
17. Don't worry about earthquakes. Aside from worrying about tap water (which, honestly, is not as bad as people say), this is probably the biggest fear people have when coming to Mexico City. The city sits in a seismic zone, and the effects of strong tremors are amplified by the soft soil of the former lakebed, but earthquakes don't happen that often, and they're rarely as bad as the one that struck on September 19 of this year. If you're still concerned, consider staying on the (relatively) solid ground of neighborhoods like the Centro, Polanco, or Coyoacán.
Co-published with the new Roads & Kingdoms Mexico City Travel Guide.