Your reading list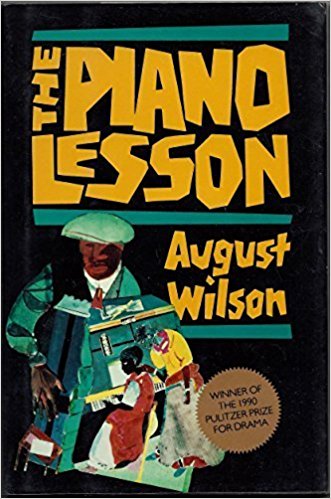 The Piano Lesson by August Wilson
August Wilson may be Pittsburgh's favorite artist. It's hard to pick just one play to read, but "The Piano Lesson" is a good choice. Winner of a Peabody and a Pulitzer Prize for Drama, the play explores legacy, family, and the experience of African-Americans families living in Pittsburgh in the wake of the Great Depression.
Out of This Furnace by Thomas Bell
A historical novel based in Braddock, Pennsylvania, "Out of This Furnace" was originally written in 1941. The novel went out of print, but was rediscovered and reissued in the 70s. Following a family for three generations, the novel explores Pittsburgh's labor history, the steel industry, and immigration. It provides an intricate look at Pittsburgh's historic identity as a working-class city.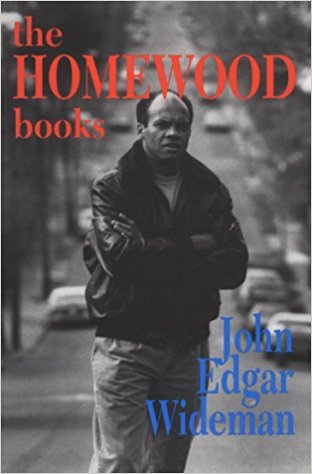 An American Childhood by Annie Dillard
Quiet, detailed, and curious, Annie Dillard's memoir-esque exploration of her own childhood meanders through the parallels between her life and the history of Pittsburgh; the wildness and nature within the city, and the history, wildness, and nature within herself. It is beautiful, somewhat obsessive, slightly sad, and deeply rooted in the city.
The Homewood Books by John Edgar Wideman
John Edgar Wideman is a fascinating person, a singularly talented writer, and a Macarthur genius. The Homewood Books contains two novels and a collection of short stories, all set in the Homewood neighborhood in Pittsburgh. They present protracted explorations of the relationships and culture of a community through a close look at its members.
Your viewing list
Thoughtful, funny, and visually stunning, this off-kilter indie film won the Grand Jury Prize and the Audience Award at the 2015 Sundance Film Festival. It's a delight to watch and a specific, intimate look at being 17 in Pittsburgh, as well as an honest portrayal of the complicated, sometimes boring tragedy of chronic illness.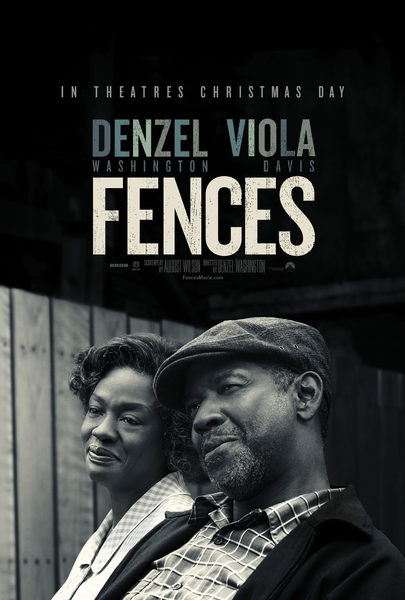 Written by August Wilson, directed by and starring Denzel Washington, Fences is a deep look into the interconnected, painful, beautiful relationships that make up a family. Set in the Hill District, the film is an intense, cinematic adaptation of the play by the same name (Wilson wrote the screenplay as well as the original play). Viola Davis won the 2016 Academy Award for Best Supporting Actress for her incredible performance in "Fences." The film also received nominations for Best Picture, Best Actor (Denzel Washington), and Best Adapted Screenplay.
Know before you go
Leave downtown. This city's charm is in its neighborhoods. Pittsburgh has long been a city of immigrants, and, as is true in many cities, the most interesting parts of its past and present are not near the city center. Head up the strange sidewalk stairs, up hills, across rivers, and into neighborhoods. Ask a stranger what you should see and where you should go—it's acceptable and commonplace to talk to other pedestrians in this city. Learn about Pittsburgh's immigrant culture both past and present. Visit the St. Nicholas Croatian Catholic Church in Millvale with its anti-fascist, anti-capitalist murals painted by Croatian artist Maxo Vanka toward the end of the Great Depression. They are weird and beautiful and highlight the struggles of Eastern European immigrants working in the steel mills. Go see a writer speak at City of Asylum, a community and event space that supports and provides residencies to exiled or endangered writers from across the world.
Go outside. It rains a lot in Pittsburgh, but when it's not raining it's green and lush from all the rain. Take advantage of the sunny days. Frick Park is expansive, wild, and wonderfully peaceful. Bike and walk along the rivers—I especially love the Three Rivers Heritage Trail, which runs along the Allegheny River from Millvale all the way to and past the north side. If you have time for a day trip, the rail-to-trails bike path in Ohiopyle is a mystical, smooth ride along the Youghiogheny River with waterfalls and gorgeous Appalachian views.
Drink at dive bars and breweries. There are so many good dive bars in Pittsburgh, and they are essential to the city's character. The laughter, the grit, and down-and-out-but-keep-your-chin-up Pittsburgh that I grew up in still exists in these dive bars, and it's heaven. Breweries have been popping in recent years as well—there are 30 now open in Allegheny County. East End Brewing Company in Larimer helped start the trend and shepherded along several of the new entrants. Visit it and others for literal local flavor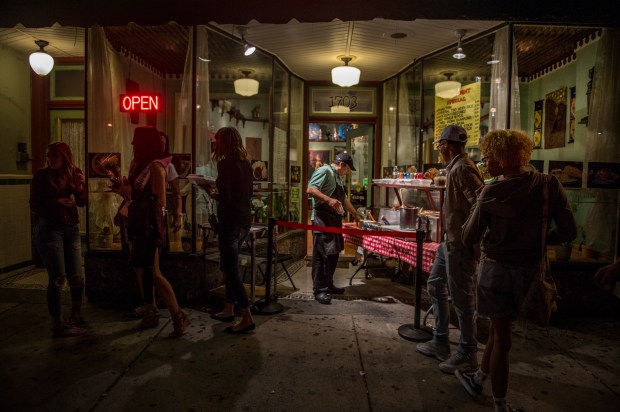 Eat pierogies. Speaking of bars, there is no better Pittsburgh night than sitting on a bar stool eating fresh pierogies with sauerkraut and kielbasa, then washing it all down with a cold Polish beer. If you want lighter fare, Apteka is a great vegan Polish restaurant. Pierogies are a Pittsburgh staple; so much so that every Pirates home game starts with a Great Pierogie Race. People dressed in person-sized pierogie suits jog and clown down the field, often with the Pirates mascot, the lime-green Pittsburgh Parrot. Whether you're rooting for Potato Pete, Cheese Chester, Jalapeno Hannah, Sauerkraut Sal, or Oliver Onion, the race is always the most interesting part of the game (forgive me, baseball is boring).
Look beyond the dominant narrative. In many ways, Pittsburgh is an exception to the rust belt narrative. While the city's population is still less than half what it was in the 1930s-1950s, the city is making a much-lauded comeback. However, Pittsburgh also faces—and in some ways embodies—one of the key challenges of today's urban economies: how to ensure the city's revitalization benefits all classes. When exploring the city keep an eye out for the remnants of history, for the new opportunities, and for the people who are working hard to advocate for equality within the city. Spend your money in locally-owned businesses, especially minority-owned businesses. Recognize which histories are being told and which are not.
Go see art. This city has weird and wonderful art to explore in small, lovely spaces. Go to the Mattress Factory, an installation art museum in the north side. Contemporary Craft in the Strip District has really thoughtful temporary exhibits and an affordable gift shop selling the work of many Pittsburgh-based artists. The Pittsburgh Glass Center has tours and demonstrations by their crush-worthy badass glass blowers.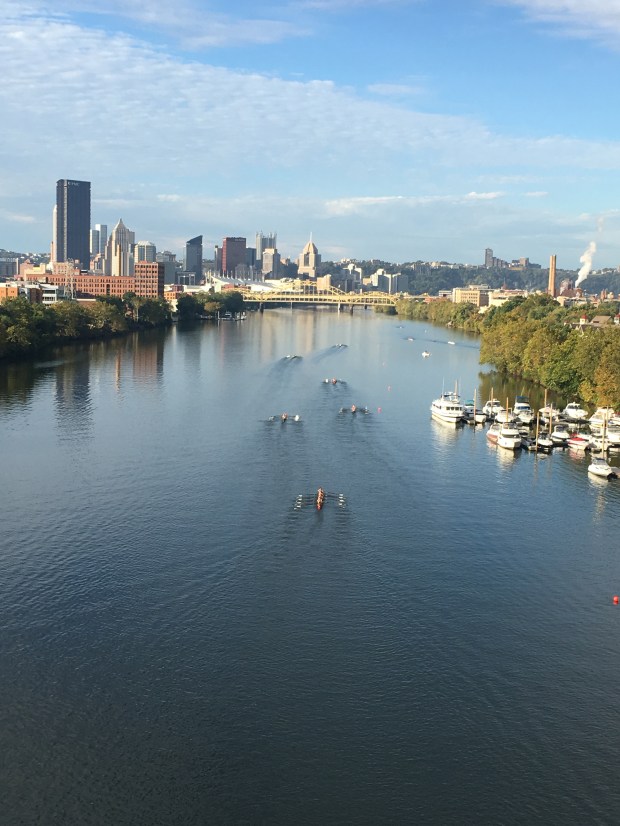 Curl up in a library. Andrew Carnegie (steel baron that he was) helped Pittsburgh to finance and build beautiful public libraries, leaving us with an extensive and architecturally stunning set of literary spaces.  They are wonderful places to sit and spend an afternoon. I especially love the main branch in Oakland and the Carnegie Library of Homestead.
Find a basement toilet. In most Pittsburgh houses built before World War II there is a lone toilet in the basement, often without walls, sometimes near a similarly lone showerhead or bathtub. Many of these homes have an entrance straight to the basement from outside. The legend is that steelworkers would go into the basement when they got home to wash off before they went upstairs. Recently historians have countered that the toilets may be less geographically specific than we Pittsburghers previously believed, and could have been installed to divert sewage backups. I frankly find this unromantic and refuse to believe it. Another fun fact: many houses also have an old school pencil sharpener drilled into the basement stairs. To my knowledge, no one has yet provided an explanation for this phenomena.