During the summertime, Ostia—with its palm trees and countless beach resorts—is the primary city escape for all the Romans who are forced to stay in the city, but can't imagine a summer without sand, sea, and spaghetti alle vongole on the boardwalk.
But until May, proud Ostians cherish their exclusive custody of the neighborhood as it is eight months of the year: sunny, gritty and half-empty. On a typical Saturday afternoon, Piazza Anco Marzio is all about hand-shaking and "Ciao, come va?"
Life here moves at a slower pace than in the metropolis, the rhythm dictated by the coffees and aperitivi served at the famous bar, Sisto. Ostia, like the rest of Rome, has seen brighter and wealthier days post-World War II.
From the late '50s to the early '80s the atmosphere in the downtown streets and squares, as well as in the beach resorts, was very lively, especially during summer nights when Romans moved from Via Veneto to the coast. Still, pockets of Ostia remain run-down, and the mafia retains influence in the neighborhood.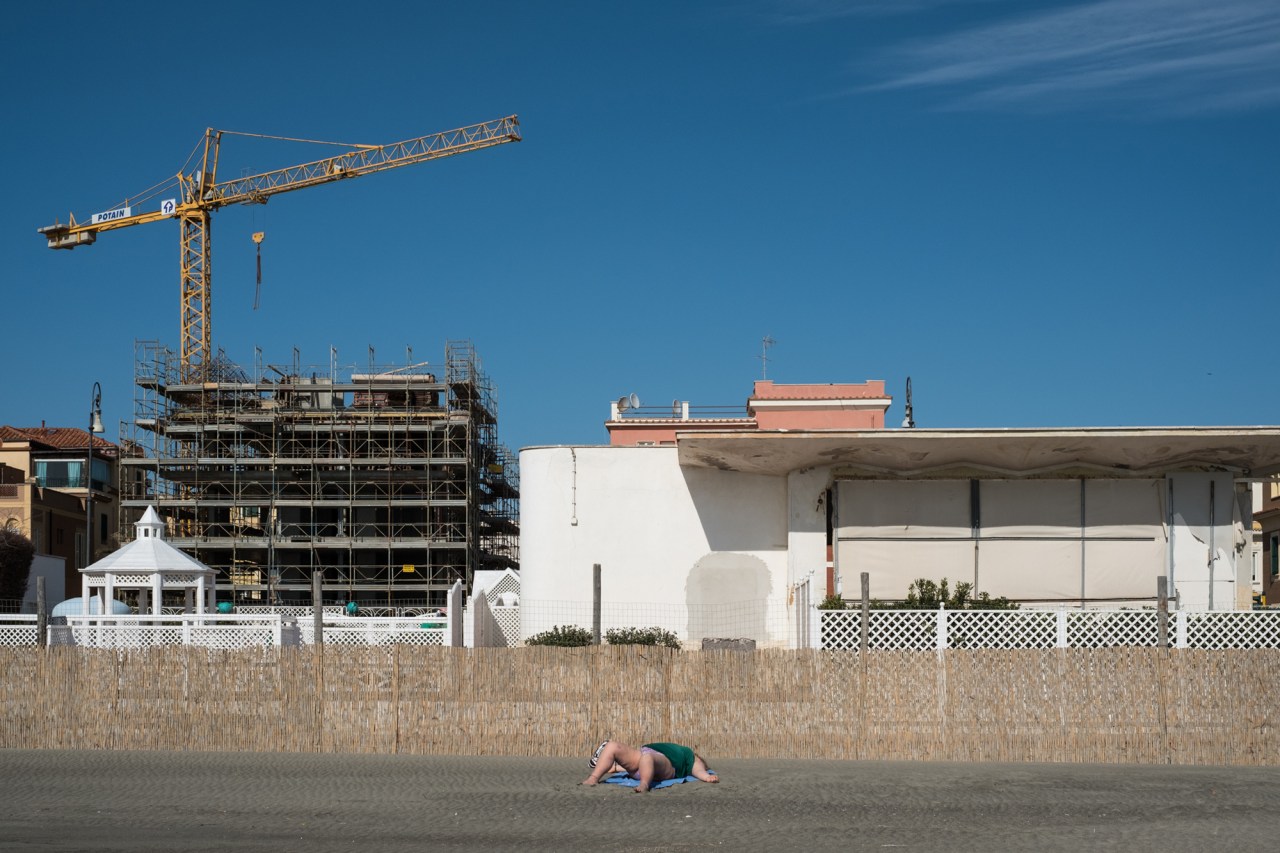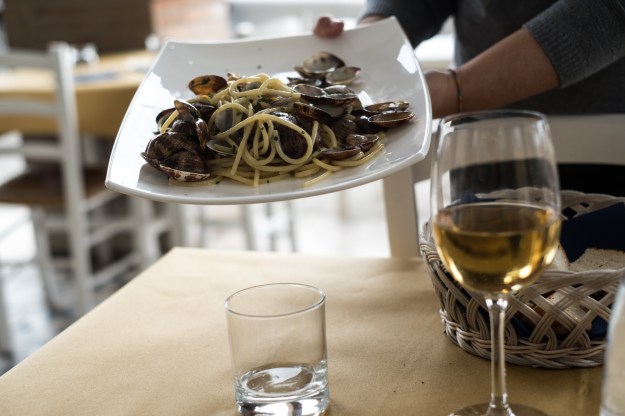 A quick stop on the pier is mandatory. Even in March, street vendors will try to sell you beach towels—but the only souls brave enough to sunbathe at this time of year are Northern European tourists who survived a four-hour tour of the ruins in Ostia Antica, and feel they deserve a gelato and a glass of cheap white wine on the beach. If you are lucky, you can exchange a few words while buying roasted chestnuts on the pier from Mario, who brags about selling caldarroste to politicians and presidents in piazza di Spagna.
During the week, the "tourists" from Rome are gone. The wide boardwalk is almost deserted, but you can still chat with groups of ladies in wheelchairs who meet to breathe in some fresh air. This is the time that Fabrizio Masci loves most for his morning walks. A retired, elegant man in his 70s, he is not a big fan of the Ostia Riviera, which he finds boring and decadent.
"I lived for many years between Los Angeles and New York, working on an import-export business," he tells me, pulling out another cigarette from his front pocket. "Those were fun times, but even if I could, I wouldn't go back to that. Now that I am in 'stand-by' mode, I wish this place were a little more lively and it were easier to make friends."
He remembers the times he would come here from Rome, where he lived most of his life. Ostia would be crowded but still surrounded by a lot of nature, instead of today's "ugly house buildings all the way down to the beach." Yes, the glamorous days of La Dolce Vita are over. But for many Romans, Ostia and its lungomare—seafront—still represent the first call to the next unforgettable summer.