Bourdain ate: pork schnitzel with brown gravy, boulette (pork meatballs).
Lunch date: Frank Künster, legendary Berlin bouncer.
Bourdain ate: sausage made from chicken, pig's feet, and sage with smoked potatoes and apple; braised beef shoulder served with root vegetables, potatoes, horseradish, and kale.
Lunch date: Ellen Allien, Berlin-based DJ.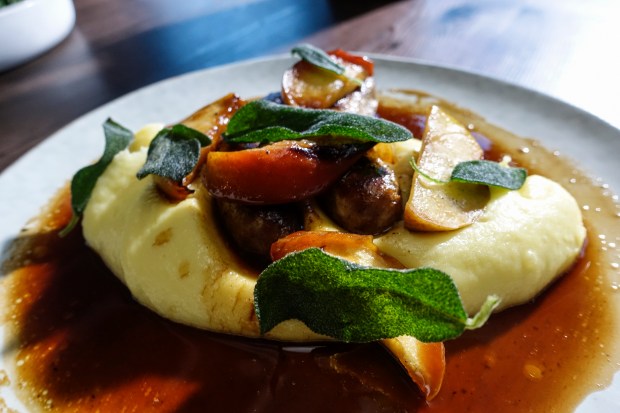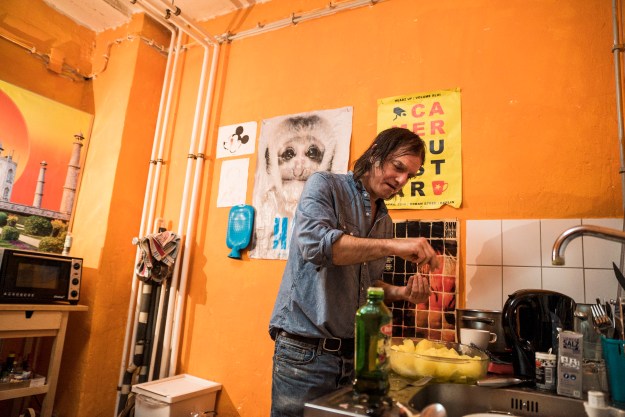 Bourdain ate: brined pork knuckle served alongside sauerkraut and boiled potatoes, schnitzel with sautéed seasonal vegetables and creamed mushrooms.
Dinner date: Anton Newcombe.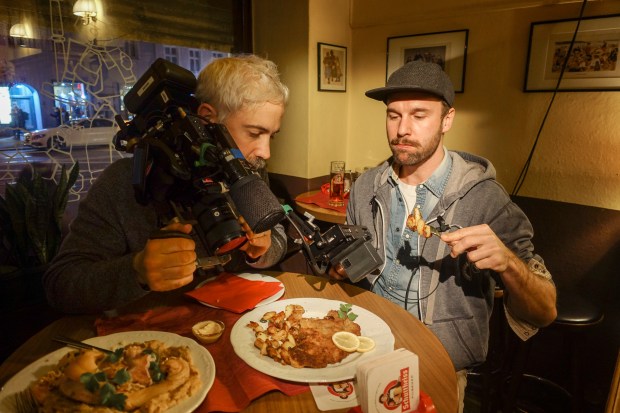 Bourdain drank: cocktails.
Drinks date: Miron Zownir, film director and photographer.