Charleston wasn't always a barbecue destination. As recently as five years ago visitors were more likely to seek out shrimp and grits or a Lowcountry boil than anything having to do with smoked meats.
But in 2016 acclaimed pitmaster John Lewis moved to town from Texas and opened Lewis Barbecue. Then James Beard Award–winning pitmaster Rodney Scott opened Rodney Scott's BBQ the following year. Citing both these chefs—as well as Husk executive chef Sean Brock—the Washington Post claimed in 2016 that Charleston was the future of barbecue.
Today Charleston boasts nearly a dozen barbecue spots both on and off the peninsula. After putting tiny Hemingway, South Carolina, on the map as the pitmaster of his family's grocery store, Scott's Variety, Scott struck out on his own. Earlier this year he won the James Beard Award for Best Chef: Southeast, becoming the second pitmaster ever to take the regional prize and the first African-American from Charleston to win it.
His restaurant sits half a mile from Lewis Barbecue, which is a hush puppy's throw from another iconic barbecue joint: Aaron Siegel's Home Team BBQ. Which is to say, three of the most respected pitmasters in America operate within 1 square mile in Charleston: Some locals have taken to calling it the "Meathacking District."
The wonderful thing is that there's even more pulled pork, brisket, smoked wings, and delicious sides beyond the peninsula. Here's where to go.
Rodney Scott's BBQ
Rodney Scott cut his pitmaster teeth at his family's small convenience store, Scott's Variety. He cooked his first whole hog at age 11, and soon word of his family's barbecue spread far beyond the tiny Hemingway hamlet. Scott's Charleston restaurant opened to lines snaking out the door; customers come not only for the succulent whole hog, but also a surprisingly good catfish sandwich and sides like collard greens, baked beans, and the not-to-be-missed banana pudding. Scott is reportedly opening a second location in Birmingham, Alabama.
Location: 1011 King Street
Contact: (843) 990-9535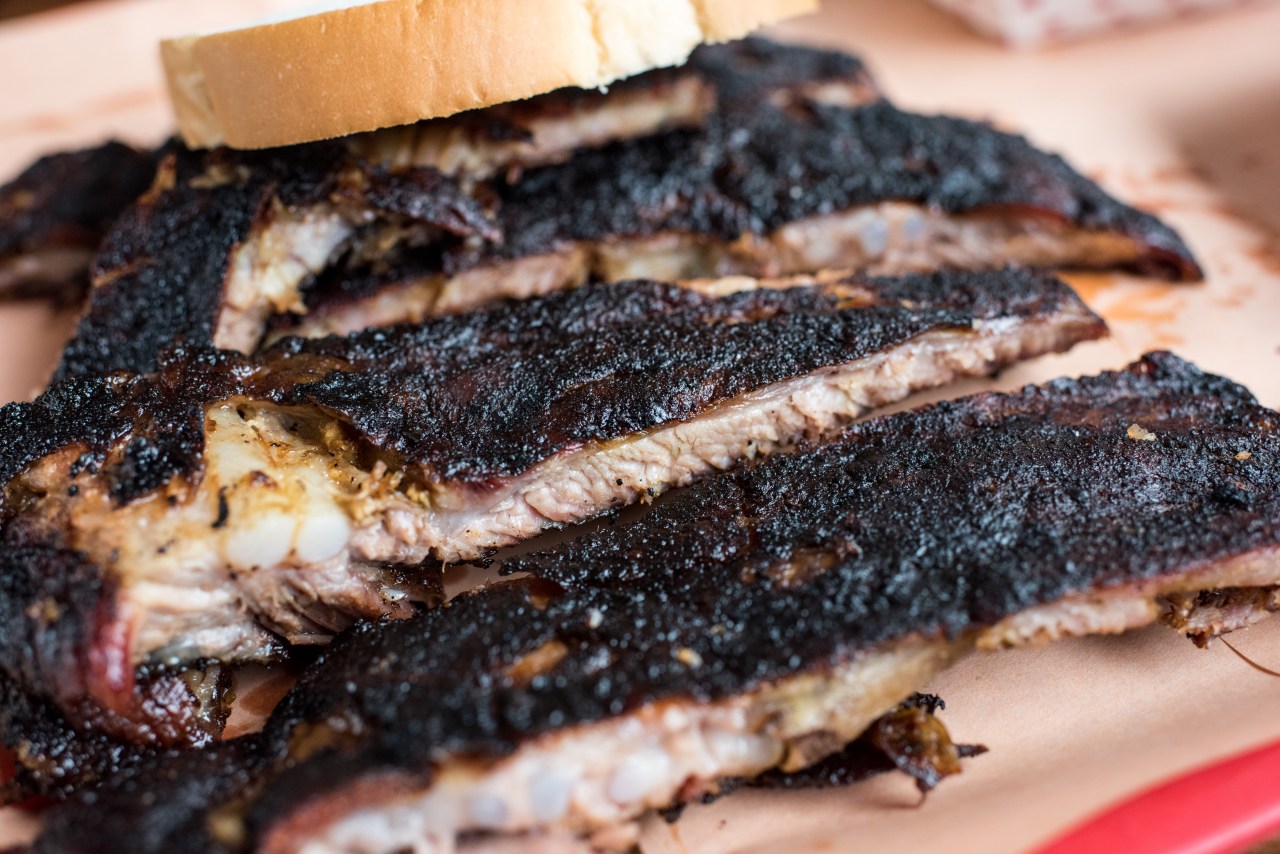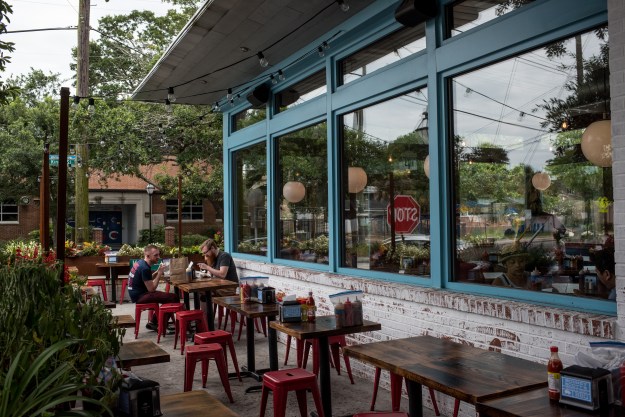 Home Team BBQ
Is it a sports bar? A barbecue spot? The perfect marriage of both? Yes, yes, and yes. Home Team BBQ is pitmaster Aaron "Fiery Ron" Siegel's growing barbecue brand: He has three locations in the Lowcountry; one in Aspen, Colorado; and another on the way in Columbia, South Carolina. But the Home Team BBQ properties hardly feel like a chain. Somehow Siegel has manufactured a series of restaurants that attract football fans, families, and true 'cue connoisseurs alike. That magic is partly due to his delicious pulled pork, brisket, sausage, smoked wings, and Game Changer cocktail, a bright orange concoction made with two types of rum, pineapple juice, orange juice, cream of coconut, and nutmeg.
Location: 126 Williman Street
Contact: (843) 225-7427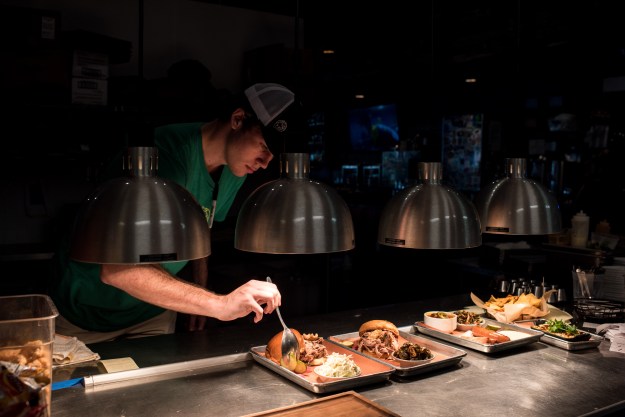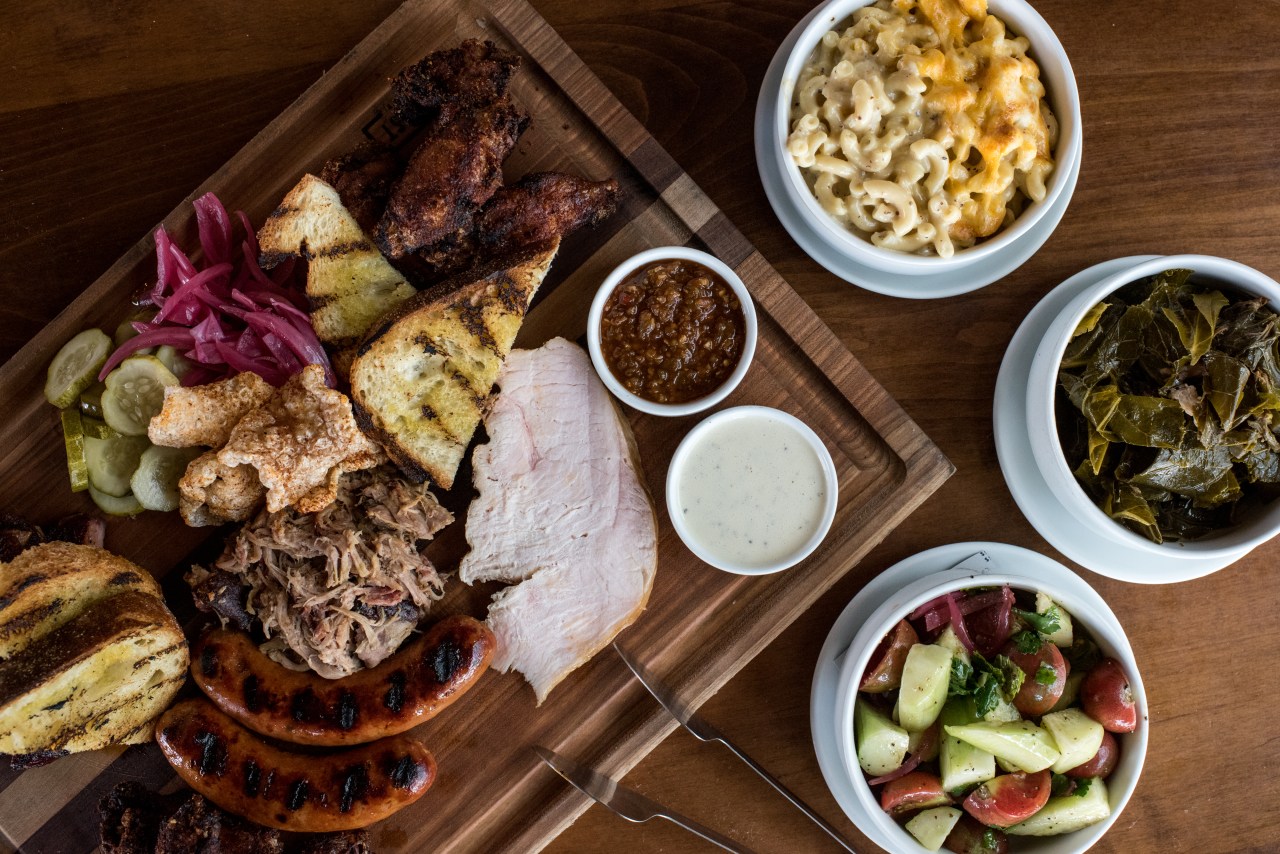 Lewis Barbecue
The giant mural of a bull says it all. When pitmaster John Lewis left Austin, Texas, to start Lewis Barbecue in Charleston, he did it with one thing in mind: to prove that 'cue is about more than the pig. His brisket has the coveted caramel bark that imitators only dream of, and it's wrapped around an interior that has the consistency of foie gras. Lewis is also willing to mix things up with events like Tex-Mex Tuesdays, a beef jerky–making competition, and a planned Detroit pizza pop-up. Go for the 'cue; stay for the surprises.
Location: 464 North Nassau Street
Contact: (843) 805-9500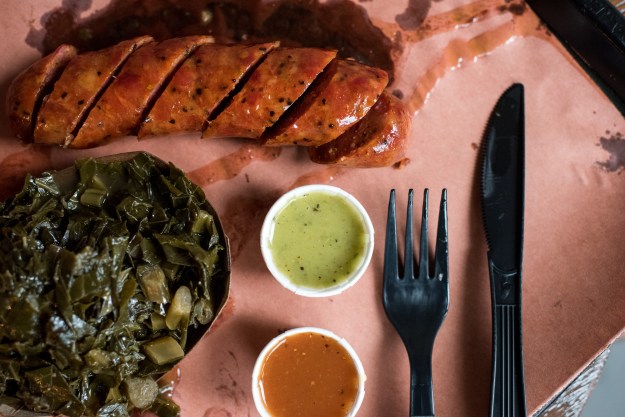 Swig & Swine
Barbecue baron Anthony DiBernardo may not have a peninsula ZIP code, but his three area Swig & Swine locations are more than worth the visit. Focused on wood-smoked barbecue, his family-friendly restaurants serve pulled pork, beef brisket, smoked pork belly, house-made sausage, chicken wings, and ribs, along with a large selection of sides.
Location: 1217 Savannah Highway
Contact: (843) 225-3805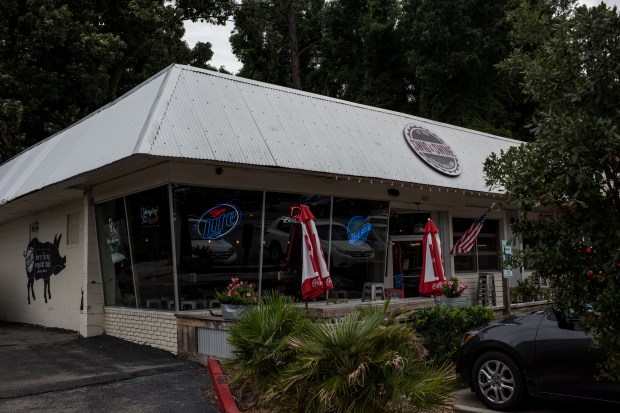 Dukes Barbecue
In the grand tradition of barbecue buffets, Dukes offers classics like fried chicken, hash and rice, mac and cheese, chopped pork, and corn fritters. Wash it all down with some sweet tea and a slice of Sunbeam white bread, which is, according to local barbecue historian Robert Moss, "the classic Dukes touch": a must for any all-you-can-eat barbecue buffet.
Dukes Barbecue
Location: 331 Folly Road
Contact: (843) 789-4801