Celebrated for its vibrant restaurant scene and hospitality, Charleston has become synonymous with good timing, especially in the minds of thirsty bachelorettes, golfing retirees, and families reuniting. But the city also provides the ideal perch from which to survey 350 years of American history, in which Charleston has played a pivotal role, and scrutinize how the country has tried to cope with and conceal the legacies of slavery.
What to read and watch
Denmark Vesey's Garden: Slavery and Memory in the Cradle of the Confederacy by Ethan J. Kytle and Blain Roberts
This unflinching 2018 study of how the nation's onetime slavery capital crafted its public face over time is worth reading for the prologue alone, which vividly describes the fear and brutality that permeated Charleston in the decades before the Civil War.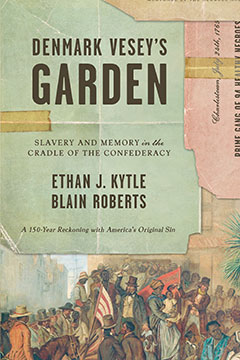 Three o'Clock Dinner by Josephine Pinckney
Angst over change has been a Charleston motif at least since the city's most prominent residents split over whether to remain loyal to the British Crown or back the revolution. This 1945 novel chronicles a domestic crisis in one elite Charleston home, where they kept the local tradition of serving dinner in midafternoon.
Daughters of the Dust directed by Julie Dash
Most Charleston visitors today never get to hear the language spoken by the Gullah Geechee, descendants of enslaved Central and West Africans in the Lowcountry. Dash's 1991 film, set in 1902, captures the sounds of Gullah as well as the physical and emotional landscapes of the tormented region.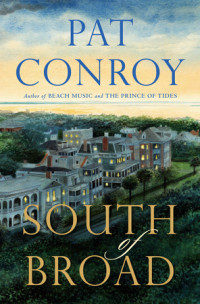 South of Broad by Pat Conroy
Pat Conroy, who studied, taught, and wrote in the Lowcountry, is essential reading for anyone spending time in Charleston. His 2009 novel South of Broad, named for the city's most prestigious residential neighborhood, is a South Carolinian take on James Joyce's Ulysses, featuring lyrical descriptions of Charleston and Charlestonians.
Madness Rules the Hour: Charleston, 1860 and the Mania for War by Paul Starobin
Charleston was structurally and fiscally destroyed by the Civil War. But in the years before shots were fired on Fort Sumter, white Charlestonians couldn't fathom defeat. Starobin's 2017 portrait of the South's most rabid secessionists depicts the city's feelings of superiority and specialness, which survive to this day.
Phrase book
Ben-yah/come-yah: If you were born in Charleston, you're a ben-yah. If you moved here, you're a come-yah. And if you think that moving to Charleston as a child exempts you from come-yah status, well, as the folks here put it: Bless your heart.
From off: It's telling that Charleston has multiple expressions for nonnatives. If you're not from Charleston, you're from off.
Piazza: Now a symbol of gracious entertaining, the piazzas attached to Charleston's "single houses" (their narrow end parallels the street) are what people from off would call "side porches." Originally they were supposed to capitalize on ocean breezes.
Pluff mud: Also spelled "plough" mud, the glossy, dark marsh ooze, known also for its fearsome, quicksand-like sucking powers, is what visitors smell first when they inhale Charleston air. The eggy, salty aroma says home to locals.
Tearoom: When tourists in the early 1900s started driving along the Ashley River to gape at the grand estates lining its banks, they sometimes forgot to pack a picnic lunch. Members of a church along the route decided to raise funds by selling dainty sandwiches and slices of cake. Today about half a dozen churches in the Charleston area still host springtime tearooms: The menu typically includes okra soup, shrimp paste, pimento cheese, and an apple-nut pudding called Huguenot torte.
Know before you go
Eat what's in season.
That's good advice no matter where you're eating, but the Charleston social calendar is uniquely ruled by the current harvest. Spring brings shad roe and soft-shell crabs; tomatoes and peaches have a short run in summer; white shrimp arrive in the fall; and winters are reserved for oysters, roasted by the bushel and served with barbecue.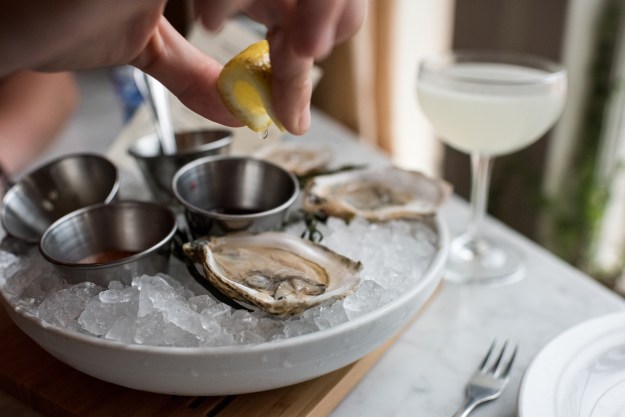 Stick to rice.
Rice also has a season, but Lowcountry residents don't pay it much mind. Traditionally, Charlestonians eat rice at least once a day, a habit that's become even more delicious with the recent restoration of heirloom strains. Carolina Gold, which was hailed worldwide centuries ago, is now the favored starch at every Charleston restaurant.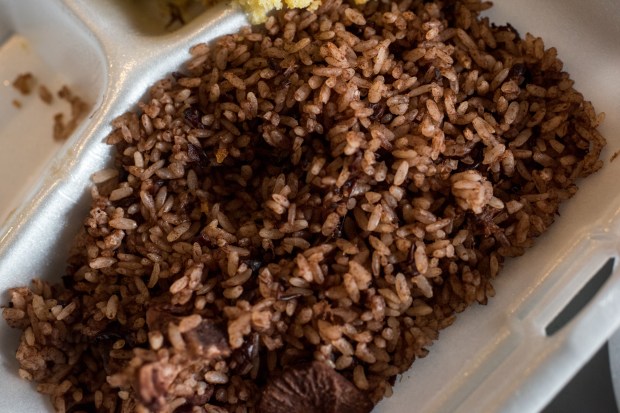 Drink up.
Charlestonians drink a fearsome amount of liquor. According to federal data, they outpace even their New Orleans brethren. There is no event at which alcohol is considered inappropriate—not even school plays or church functions. Among the drinks with Charleston pedigrees are Madeira, a fortified Portuguese wine; Grand Marnier, an orange-flavored spirit made with cognac that was popular during the mini-bottle era; and St. Cecilia punch, a mix of brandy, rum, and champagne, devised by the city's oldest and most exclusive private society.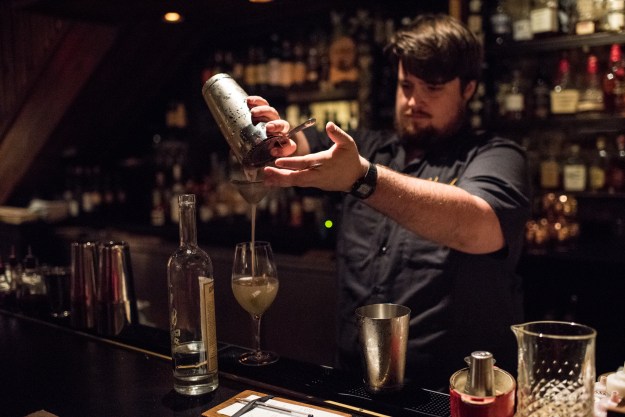 Rent a golf cart.
That much drinking means no driving. Ride-sharing services are widely available in the Charleston area, but Charlestonians-in-the-know like to get around downtown by golf cart.
Water, water everywhere.
Of course, a cart's no help when the streets flood, which is an increasingly common occurrence. If it rains during your stay, expect to be reminded why the region is called the Lowcountry.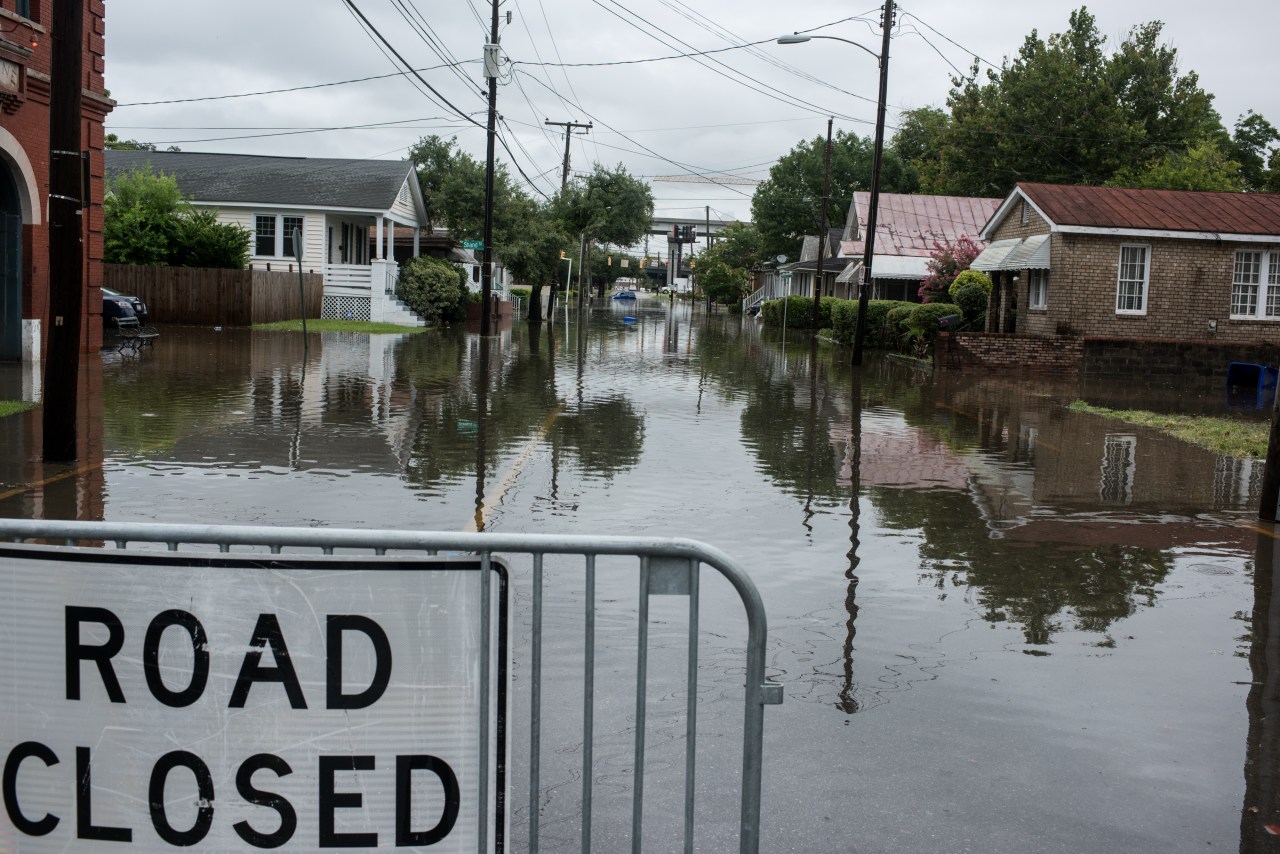 Look the part.
In addition to packing galoshes, make sure to take your Sunday best—and Monday best and Tuesday best… Charleston puts tremendous stock in appearance and maintains dress standards that have vanished elsewhere. For men there are few occasions when khakis, a button-down shirt, and bow tie wouldn't rate as proper attire.  
Sun and sand.
OK, no bow ties are required at the beach. Ocean sports, including boating, fishing, and surfing, are tremendously popular around Charleston, but even folks without access to fancy equipment can experience the sea. Local outfitters offer crabbing expeditions and teach customers how to throw cast nets, which is the traditional way of shrimping.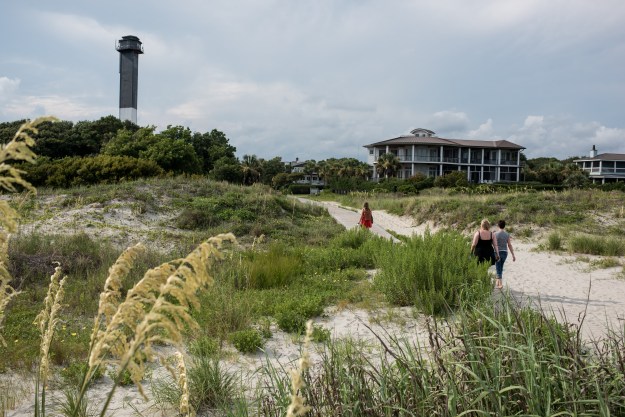 The Holy City.
Charleston is sometimes called "Chucktown," but its traditional nickname is the Holy City, in recognition of the many houses of worship that line its streets. Despite—or perhaps because of—all the revelry on your Charleston itinerary, it's well worth touring the city's historic sanctuaries, including Kahal Kadosh Beth Elohim, one of the oldest synagogues in the U.S. There are also a number of religious events throughout the year, which provide a glimpse into Charleston culture, including the annual Easter hat parade and Watch Night on New Year's Eve at African-American churches. The latter's traditional service culminates in a reenactment of enslaved Southerners getting word of the Emancipation Proclamation. Don't forget to eat Hoppin' John and collard greens the following day.