Some people must live in great spaces where the sky goes on forever. Where everyone must bend to the land.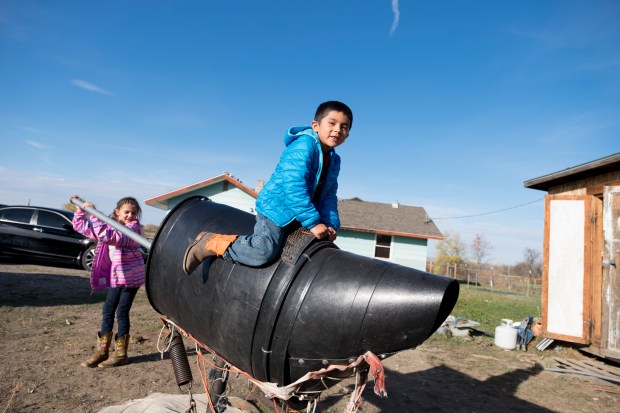 Officially recognized Native American tribes and reservations:
Blackfeet Tribe, Blackfeet Reservation
Chippewa Cree Tribe, Rocky Boy's Reservation
Confederated Salish and Kootenai Tribes, Flathead Reservation
Crow Tribe, Crow Reservation
Fort Belknap Tribes, Fort Belknap Reservation
Fort Peck Tribes, Fort Peck Reservation
Little Shell Chippewa Tribe
Northern Cheyenne Tribe, Northern Cheyenne Reservation
Eats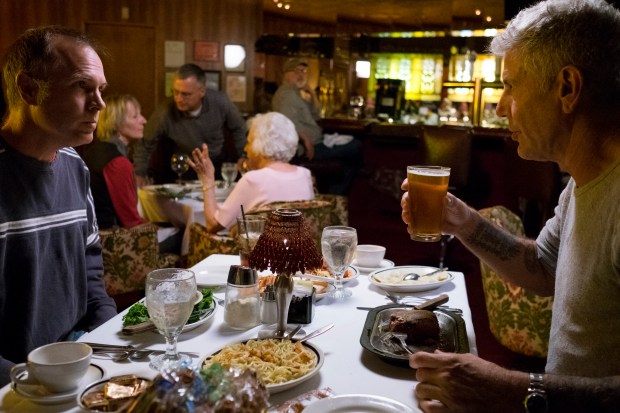 4915 Harrison Ave, Butte, MT 59701
406-494-2000
What Bourdain ate: Pickled beets, sweet potato salad, salami and cheese, side salad, pickled peppers, breadsticks, large scallops in white wine sauce, extra thick tenderloin of beef
133 S Main St, Butte, MT 59701
406-782-7367
What Bourdain had: Drinks.
102 N Main St, Livingston, MT 59047
406-222-1095
What Bourdain had: Drinks.
Fact
Uses for Montana's public open spaces: Timber harvesting, Cattle grazing, Hiking, Fishing, Hunting, Mining.
This is the landscape generations of dreamers, despots, adventurers, explorers, crackpots, and heroes fought and died for.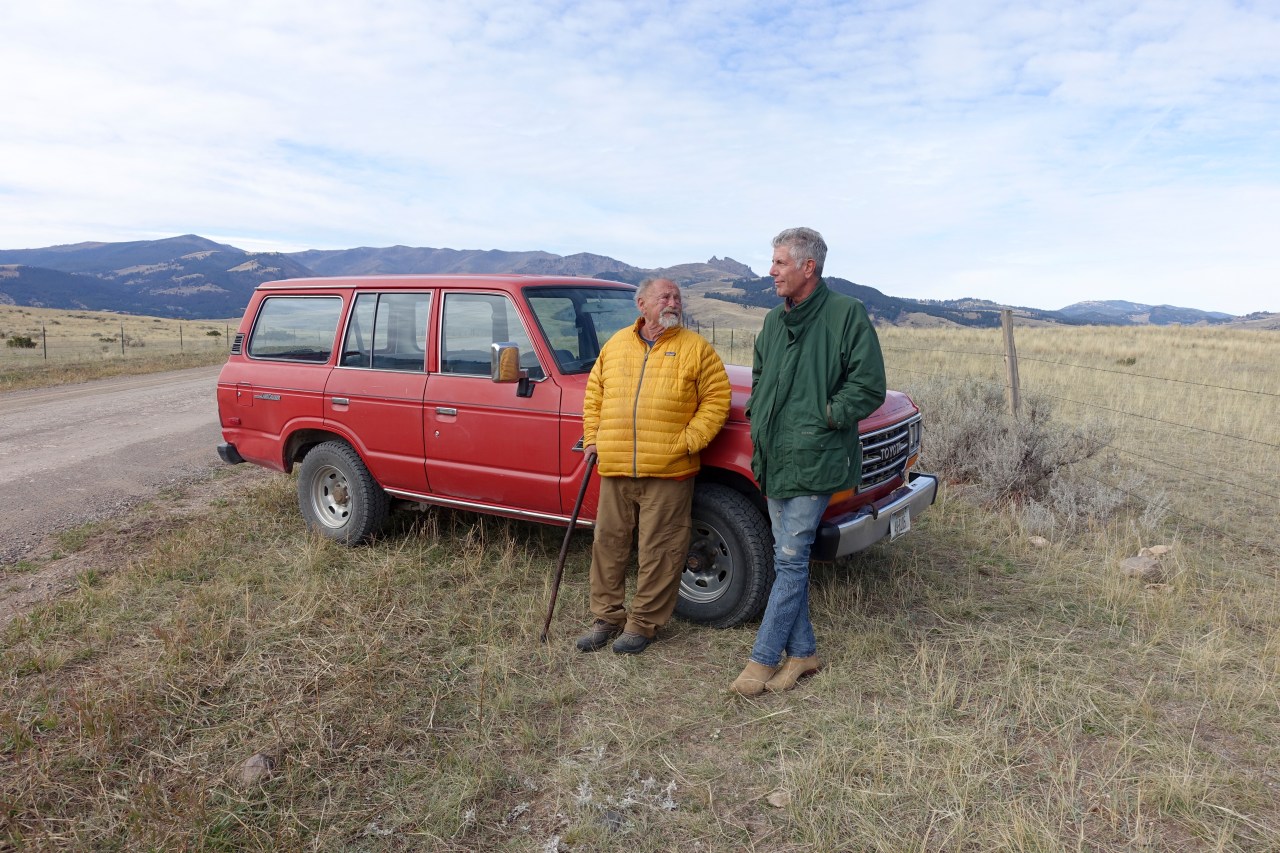 Sidekicks
Kennard Real Bird: Raises horses for rodeo.
David McCumber: Author and journalist.
Dan Bailey: Montana representative for Pheasants Forever, an organization working to conserve pheasants and other wildlife.
Joe Rogan: Stand-up comedian, podcast superstar, former martial artist, cannabis advocate, Bourdain buddy.
Jim Harrison: Lion of American literature, known for his ferocious prose and his ravenous appetite.
Aaron Parrett: Professor of literature and chronicler of Butte's colorful literary history.
Amanda Curtis: Former State Congresswoman and labor rights advocate.