If you know only one dish from Pittsburgh, it's probably a Primanti's sandwich. Served by the Primanti Bros. chain since the 1930s, the sandwiches are teetering towers of meat, cheese, coleslaw, and french fries, all stuffed between two thick slices of Italian bread. It's hard to imagine a more quintessentially American meal.
Though I would never speak ill of this holy Pittsburgh institution (I'd rather not end up at the bottom of one of our three rivers), we have a lot more to offer than artery-assaulting pub grub. In fact, a whole world of food can be found throughout the city, if only you know where to look. From no-frills South Indian food in the suburbs to flawless Spanish dishes in the city's hippest 'hood, eating in Pittsburgh has never been more exciting.
Pierogies Plus
Pittsburghers take pierogies seriously. Well, not too seriously: After all, pierogies with names like Potato Pete race around the bases at every Pirates home game. But the pierogi, that humble pocket of doughy goodness, is an iconic local food. And no one does them better than Pierogies Plus. Located in a renovated gas station in McKees Rocks, the suburban destination advertises pierogies made "exactly how your Polish grandmother would have done it." They offer a range of classic fillings (don't miss the sauerkraut and potato), along with other Polish favorites like haluski and stuffed cabbage. Grab them cold for later or eat them hot on the spot, served with sauteed onions and lots of butter.
Udipi Cafe
Udipi Cafe is hidden away in an unassuming building in Monroeville, about a 30-minute drive from downtown Pittsburgh. Located near the Sri Venkateswara Temple (one of the country's oldest Hindu temples), Udipi provides a haven for hungry worshippers. Though the menu of vegetarian, mostly South Indian food is expansive, dosas are the undisputed favorite. The paper-thin rice crepes stretch far off the plate, filled with paneer, masala potatoes, or a layer of spicy Andhra chutney. Simple and satisfying, it's the kind of meal you can return to again and again. It's unsurprising that Udipi has been in business for more than two decades.
Location: 4141 Old William Penn Highway, Monroeville, PA 15146
Contact: (412) 373-5581
Salem's Market & Grill
Pittsburgh's Strip District is an eating destination like no other. Family-run shops, greasy spoons, and hip bistros cozily coexist along a bustling stretch of Penn Avenue. The vibrant mural that covers Salem's Market & Grill sets it apart from the pack, the colorful array of national flags hinting at what's inside. At the deli-style counter, order dishes representing a range of cuisines: goat curry, kofta kebobs, spanakopita, or even a good old cheeseburger, prepared with halal beef from the in-house butcher. The customers are as diverse as the menu; folks of all stripes tuck into Salem's generous portions.
Location: 2923 Penn Ave., Pittsburgh, PA 15201
Contact: (412) 235-7828
Cambod-Ican Kitchen
I can't vouch for the authenticity or nutritional value of Cambod-Ican's cuisine, a Cambodian-tinged version of greasy, salty American-Chinese takeout. I can say with confidence, however, that after a night of carousing on Pittsburgh's raucous South Side, nothing tastes better than some chicken on a stick and an order of seafood wontons slathered with sweet and spicy moon sauce. Owners Dan and Moeun McSwiggen have been feeding the drunken masses into the wee small hours for more than 20 years, first as a street stand and now from a brick-and-mortar restaurant. When the lights come on at Carson Street's many bars, moon sauce is there for you.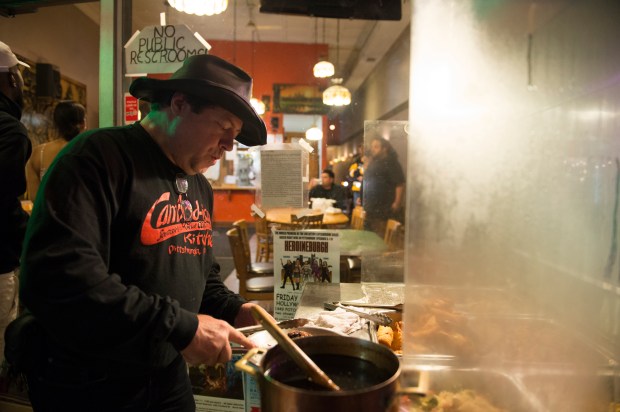 La Palapa
Despite what some gourmet taco joints might lead you to believe, the very best tacos are often the simplest. Fresh corn tortillas, flavorful protein, and some carefully chosen toppings are all you need—and La Palapa delivers. Owners Jesús Martínez and Jose Luis Navarrete dish out dozens of those textbook tacos at their South Side restaurant, along with a large menu of traditional Mexican dishes like sopa de tortilla and lengua en salsa verde. Though the storefront is lovely, nothing beats the thrill of stumbling upon the La Palapa buggy. The tiny taco trailer camps out downtown during the day and pops up at breweries at night, slinging tacos, quesadillas, and empanadas with speed and smiles.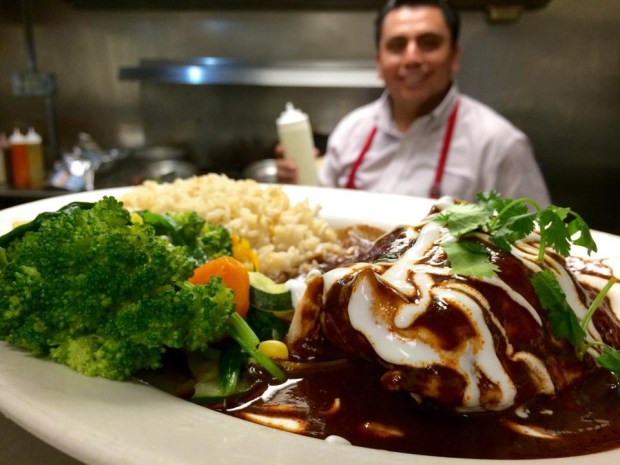 Morcilla
Last year Bon Appétit's Andrew Knowlton declared that Morcilla "serves the best Spanish food I've had outside San Sebastián" and included it on his list of the best new restaurants in America. It's an indication of Pittsburgh's rising prominence on the national food scene and a testament to the restaurant's obsessive dedication to re-creating the flavors of Spain. Armed with plenty of garlic, citrus, and olive oil, chef and co-owner Justin Severino and his team deliver a parade of punchy small plates like oxtail montadito, mushrooms charred a la plancha, and the namesake blood sausage. Go with a group, order an embarrassing amount of food and cider, and spend the evening in Spain.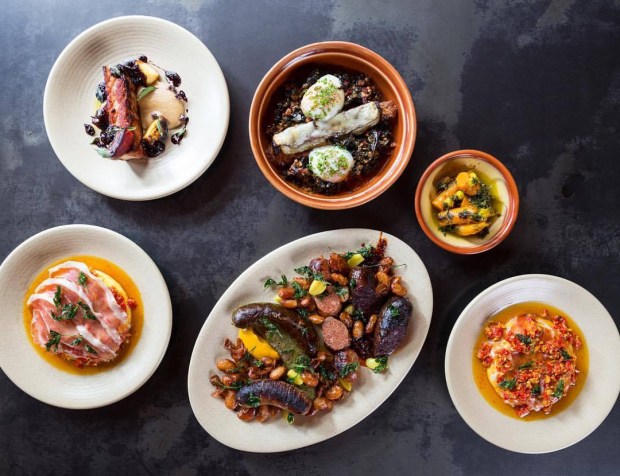 Jozsa Corner
The sign outside Jozsa Corner tells you everything you need to know: "Hungarian American Traditional and Improvisational Creative Cooking." Open only when a group makes a reservation, Jozsa Corner is more of an experience than a restaurant. In his cozy Hazelwood dining room, chef and owner Alex Jozsa Bodnar prepares course after course of traditional Hungarian dishes like goulash, chicken paprikash, and palacsinta, a thin, crepelike pancake. Though the food is excellent, Bodnar is the real star of the meal. A one-man operation, Bodnar cooks, serves, tells stories, and might even serenade you during your three-plus-hour meal.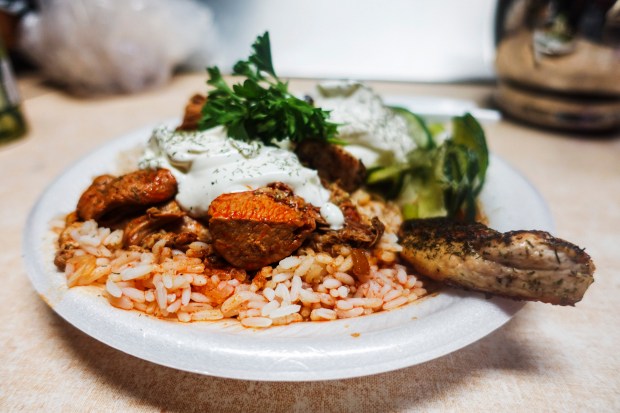 Chengdu Gourmet
The Squirrel Hill neighborhood is home to many excellent options for Asian cuisine, from the soup dumplings at Everyday Noodles to the sashimi boats at Chaya. But the neighborhood's brightest gem might just be Chengdu Gourmet, a humbly appointed Sichuan restaurant, tucked underneath a bowling alley. Chef and owner Wei Zhu, a 2017 James Beard semifinalist, serves up a massive menu of traditional and Americanized Asian cuisine. Skip the General Tso's and head straight for fiery Sichuan dishes like double-cooked pork belly, mapo tofu, and kung pao chicken. And bring friends—the menu is built for sharing.
Tram's Kitchen
Unlike Chengdu, Tram's Kitchen keeps its menu lean and mean. There are fewer than two dozen items, but every one is worth sampling. Grab an order of fresh spring rolls to start, and be sure to snag a side of fried rice: The sweet, umami-laden sauce is the stuff of late-night cravings. Not surprisingly, pho is the star. My first house in Pittsburgh was around the corner from Tram's, and that rich, healing soup got me through several biting Pittsburgh winters. It's cash only and the service is a mixed bag, but none of that matters once you take a first restorative slurp.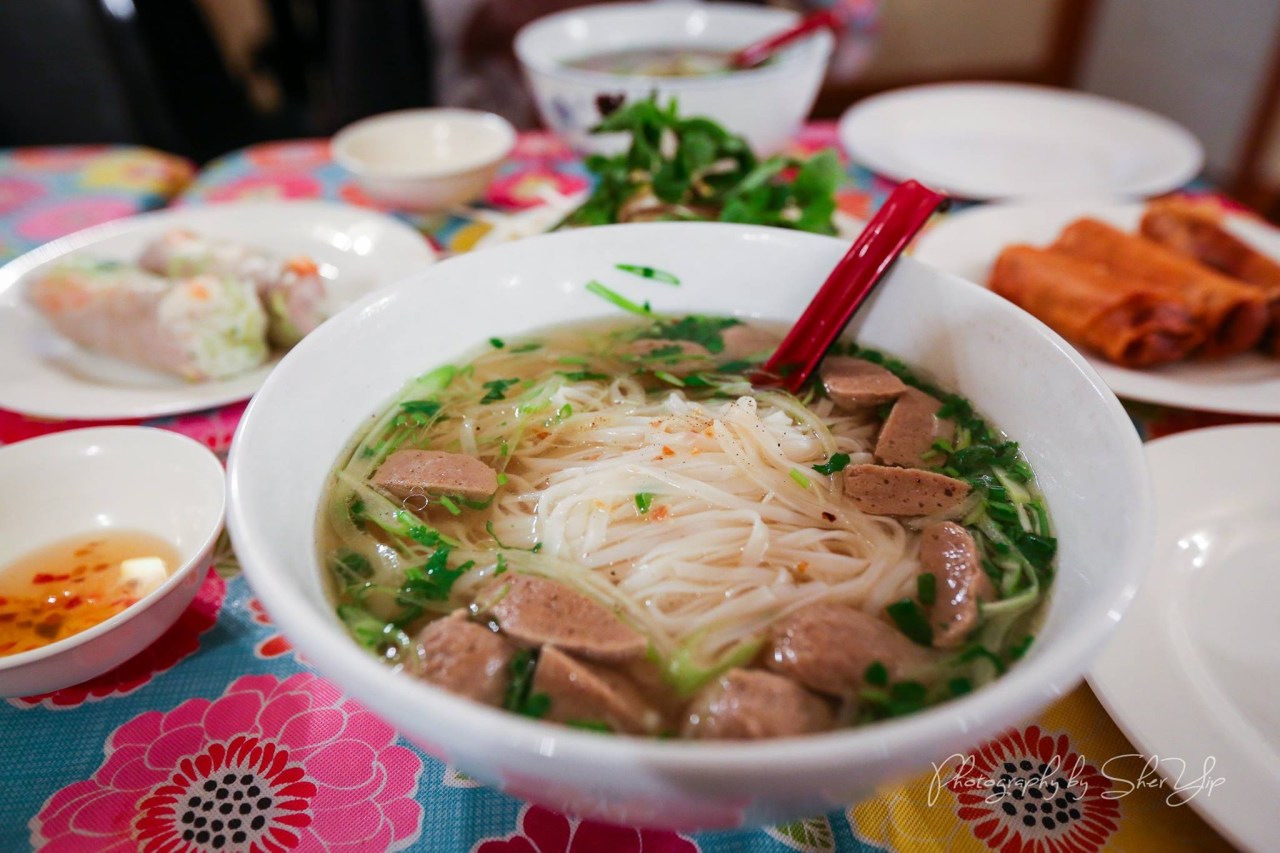 Location: 4050 Penn Ave., Pittsburgh, PA 15224
Contact: (412) 682-2688
Apteka
In an age of New American chophouses and gourmet burger joints, Apteka is a breath of fresh air. Owners Kate Lasky and Tomasz Skowronski smartly marry new and old Pittsburgh by serving up classic Eastern and Central European fare in a casual neighborhood setting then depart from your average Polish grandma's kitchen by making everything vegan. They employ mushrooms and smoked root veggies to create the same hearty food that's fueled Pittsburgh for centuries. Add cocktails featuring foraged ingredients and homemade cordials and you've got a restaurant that manages to be cutting edge and classic all at once.
Location: 4606 Penn Ave., Pittsburgh, PA 15224
Contact: aptekapgh@gmail.com