Dr. Pablo de María 1185,
Montevideo
+598 2401 3475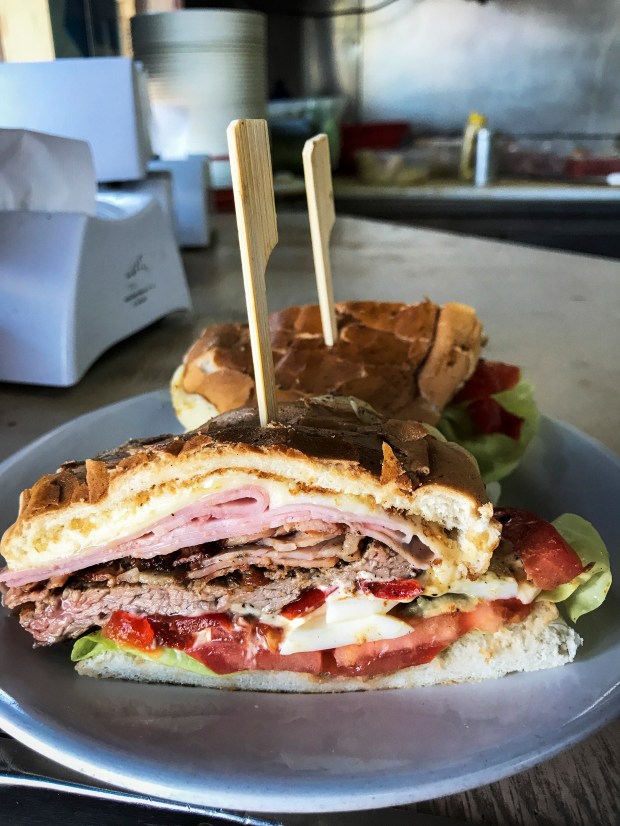 Avenida Alfredo Arocena,
Montevideo
+598 2600 0483
Sarandí 349,
Montevideo
+598 2915 2731

Bourdain ate: homemade gnocchi with mushrooms and pumpkin; prawns with avocado, apple, and wasabi; beef tartare with apple and wasabi
Dinner dates: chef and owner Lucía Soria and Nacho.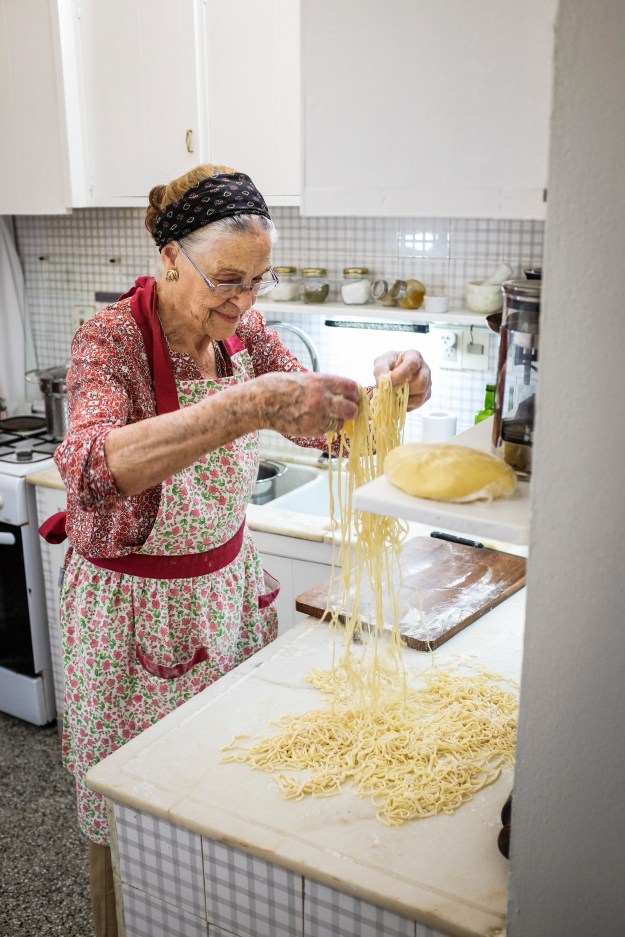 Bulevar España 2051,
Montevideo
+598 2409 8884

Bourdain had: beer, pizza a caballo ("a bizarro stoner hybrid topped with thin chickpea flatbread").
Munchies dates: "Nacho," Hablan por la Espalda bandmates.
Ciudadela 1182,
Montevideo
Acevedo Díaz 1135,
Montevideo
+598 94 501 767

Bourdain had: "dripping meats of many kinds" (morcilla, chorizo, rib-eye steak).
Dinner date: Nacho.
Rua Pernambuco y Avenida Paris,
Punta del Este
+598 4249 3109

Bourdain had: drive-through steak (skirt steak and ribeye), french fries, blood sausages, and beer.
Dinner dates: Nacho and Diego Robino.
José Ignacio
+598 9422 3015
Bourdain had: whole fish baked in salt, rib-eye steak, flank steak, suckling pig.
Dinner dates: Nacho and friends; restaurateurs Martín Pittaluga and Guzman Artagaveytia, owners of Parador la Huella.
An Uruguayan-Italian family meal
Bourdain had: tuco, an uruguayan take on Ragú alla Genovese, with handmade tallarin (tagliatelle).
Dinner dates: Nacho and his grandmother Ercilia, and their extended family.