First of all, you won't be able to get here—to this webpage, that is, or the links in it. Other than in a few small towns, cell service is virtually nonexistent in McDowell County, West Virginia. So begin your trip by cultivating an analog mindset. (Seriously, you might want to print this out.)
McDowell County is deep in the heart of post-coal-boom territory. Its population decreased from nearly 100,000 in 1950 to 18,500, according to the latest census estimate. (You will need a car, as McDowell's remaining residents aren't served by public transit.) People here are reckoning with the legacy of coal mining while striving to find new ways to live and work in a place they fiercely love but offers few economic incentives to stay.
Despite its internet connectivity issues, McDowell County is in other ways one of the most connected communities in West Virginia. The people who have stayed in McDowell despite its hardships will tell you that what keeps them there are the people. So sit down and talk to the locals. Ask residents of the town of English, formerly Perryville, about nearby Welch (which snatched the county seat title in 1892) and the stories will fly as if it had happened yesterday. In Gary mention U.S. Steel—the company that established the town in 1902 and shut down its mines there in 1982—and prepare for an earful. Or get the people of Coalwood (where Homer Hickam, the author of Rocket Boys, which was adapted as the movie October Sky, as a boy took up amateur rocketry to reach beyond the horizons of his dying mining town) started on rockets.
Speaking of stories, you'll want to check out Academy Award-nominated filmmaker Elaine McMillion Sheldon's 2013 web-based interactive documentary Hollow before you go. Made in collaboration with residents, the piece examines McDowell's postindustrial future through the eyes of those who call it home. Now get ready to meet those people yourself.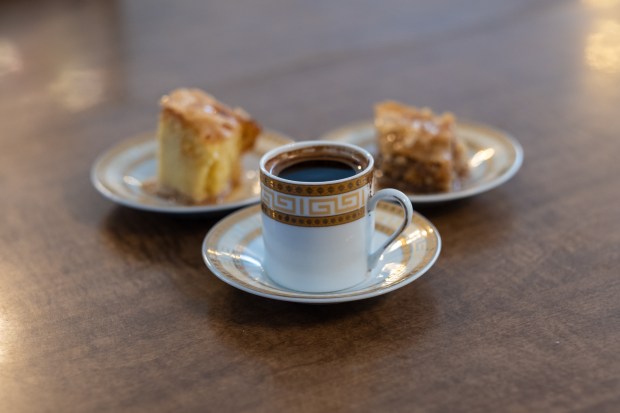 Start your day with coffee, conversation and a hearty biscuit sandwich at the family-owned Ya'Sou restaurant, open since 1945. Its Greek family recipes trace back to a time when Greek, Hungarian, Czech, and Yugoslav immigrants poured into McDowell's coalfields. In some cases, companies lured them directly from Ellis Island, and when they landed in McDowell, they were already in debt for their train fare.
African-Americans also came looking for work underground, leaving their sharecropped farms in the Jim Crow South for better economic opportunities in the slightly less intolerant Middle Atlantic. By 1910, a third of McDowell County was black, and towns like Keystone and Gary became a power center for the state's black community, and black newspapers, politicians, and fraternal organizations flourished. You'll find evidence of this legacy at the World War Memorial in Kimball, dedicated to the black servicemen of World War I.
From Kimball, take a short detour north to Carswell, driving through a narrow valley once lined with company houses for miners. Here you'll find an old coal company store constructed in 1923. Though not open for visitors, the Italian Renaissance–style Houston Coal Company Store offers a reminder of the central role the industry played in nearly every aspect of daily life.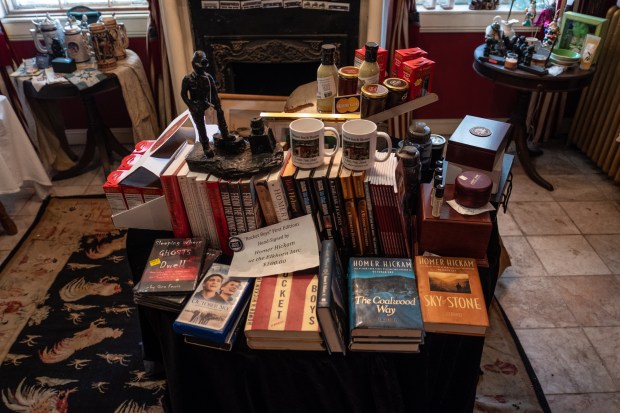 On the main road,  U.S. 52, drive six minutes south to the Elkhorn Inn, a historic lodge with 14 guest rooms perched on a rail line. Rail fans will want to check out the history museum and gift shop before grabbing a seat on the back patio and waiting for that long, lonesome whistle to blow. Chef Dan Clark offers fine dining to groups of up to 25, by reservation. Dishes like ramp pesto nod to both native foods and international influences. And yes, it has Wi-Fi.
Another five minutes down the road in Northfork, pick up a picnic lunch for later at one of two great choices for mouthwatering comfort food. There's Bennady's, which serves delectable cakes and pies, fried chicken, and all the fixin's you'd expect from a soul food restaurant in the middle of rural West Virginia. Shupester's the Dinner Bucket has a menu of hearty country dishes a miner might carry underground in his pail. "Fast food is 15 miles north or 25 miles south," advises the menu at this homey gathering spot.  
Northfork is also the self-proclaimed Basketball Capital of the United States, so snap a selfie with the charming sign next to the Northfork Fire Department.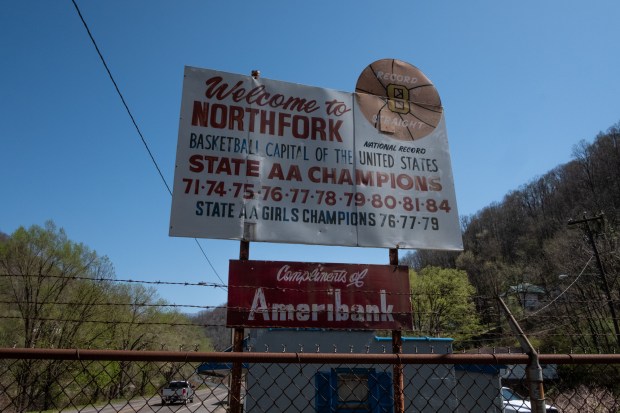 From Northfork, drive 15 minutes on Cherokee Road/Route 17 to Ashland, where you'll find the recently restored Ashland Company Store, now a convenience store. Stop in to see the old vaults, tin ceilings, and shelves where mining families once bought everything from ice cream to dynamite. In the postwar economic boom, it was the main gathering place for the town's 1,500 inhabitants. Ashland is now home to 29 people who, thankfully, no longer owe their souls to any company store.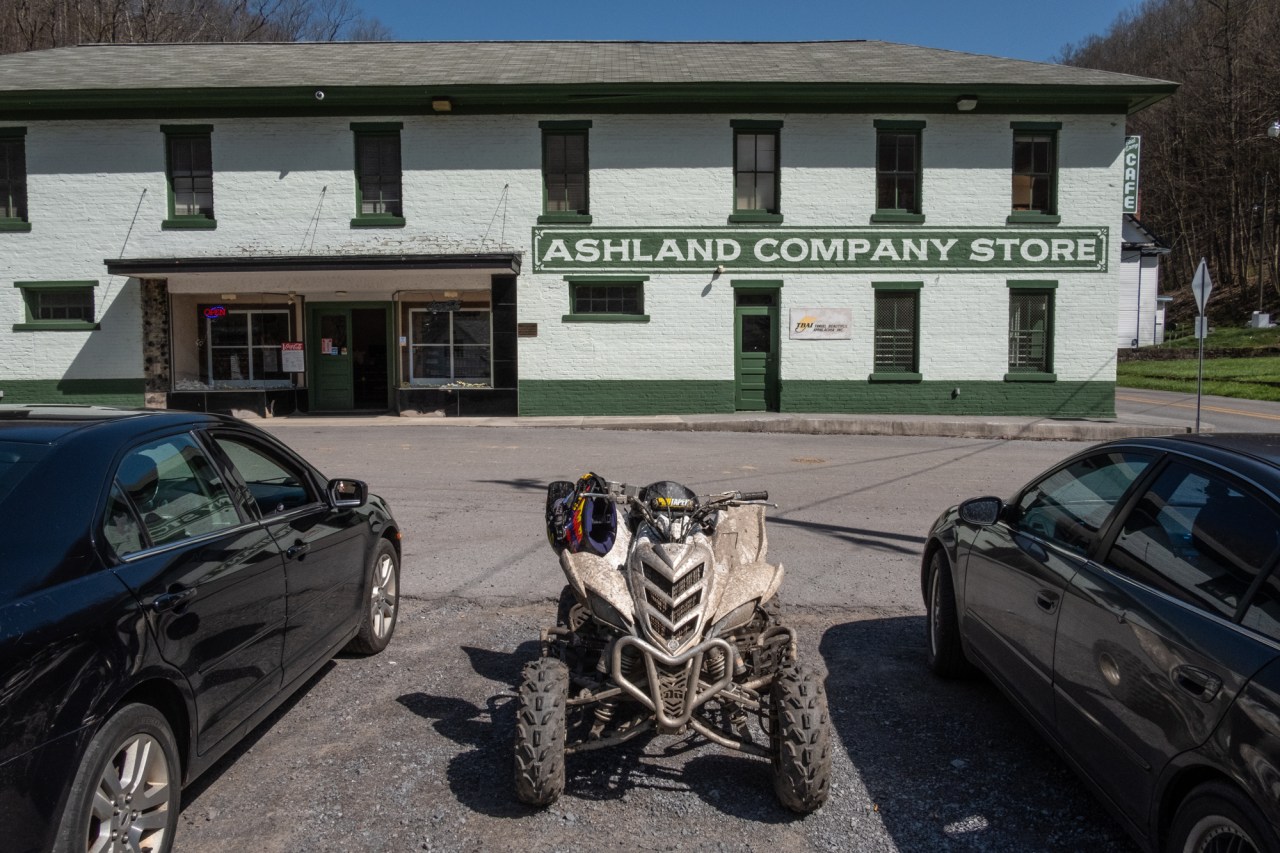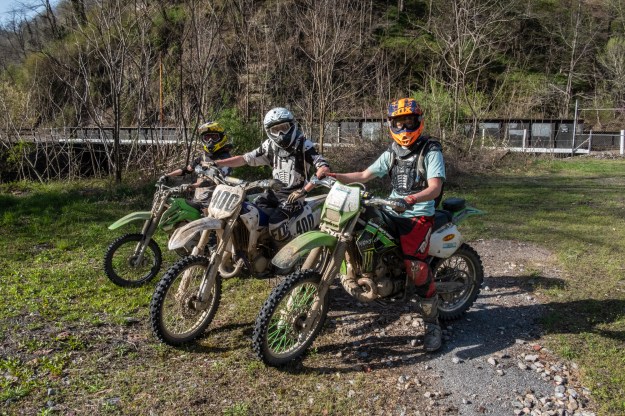 12:30
pm
WV ATV Resort and Rentals
288 Sagamore Road, Rock Berwind Lake, Berwind
Get Directions
ATV enthusiasts, exit here and enjoy West Virginia's unofficial pastime: muddin'. Rent a vehicle at WV ATV Resort and Rentals and hit Indian Ridge, part of the vast Hatfield & McCoy trail system that runs across the southern portion of the state. Enjoy your picnic lunch on the trail and spend an unforgettable afternoon coasting the seemingly endless green ridges. Or simply park yourself at one of the campgrounds in Ashland and soak in the camo and exhaust.
For those searching for a quieter glimpse of the Mountain State, take a drive (about 75 minutes) to the Berwind Lake Wildlife Management Area, a sleepy site where you can fish (bass, catfish, bluegill, trout) or sunbathe after your picnic. Built in 1959, this 20-acre impoundment was once surrounded by 18,000 acres of heavily forested hunting lands leased by the state from a private company. When the agreement ran out in 2008, it was reduced to 85 acres.
Sterling Drive-In, with its retro curbside service (flash your lights to call a carhop) and classic 1950s decor, is a great place to relax with a milkshake and a McBride Burger—named for the restaurant's owners, who also raise the cattle for the burgers. From there, stroll over to the McDowell County Courthouse and stand on the steps where unionist miners' hero Sid Hatfield was assassinated during the West Virginia Mine Wars. If you're lucky, your visit will coincide with "The Terror of the Tug," an open-air drama that pays tribute to the era of violent labor conflict between coal companies and mining families.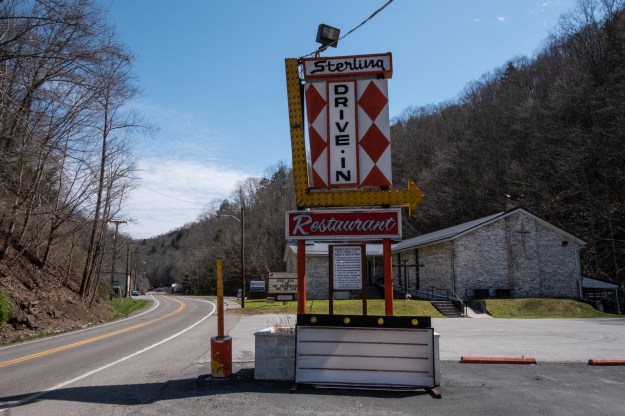 For the ultimate sunset view, drive an hour to Panther State Forest and climb the short but steep Overlook Trail or take a perch at Miracle Mountain Wilderness Park, a community-run restored hunting club on a mountaintop off Route 13 south of Gary. Wherever you are after the sun goes down, drop what you're doing, turn off your phone, and look up at the stars. Depopulation and deindustrialization may be hard on a people, but the resulting darkness makes for the perfect place to gaze into beautiful emptiness.