Weighing little more than two pounds, the common murre spends most of its life on the open ocean, coming to land only for a few months each summer to lay its eggs. Its short wings are ideal for swimming, allowing it to dive hundreds of feet under into the water to hunt for fish.
But this remarkable anatomy does not serve it well in flight. The short wings make it awkward in the air and slow to lift off, making it an ideal target for hunters.
The bird's great abundance and vulnerability have made it a staple of the Newfoundland diet. In earlier centuries, sailors arriving from Europe relied on murres (also known as guillemots, or, in local jargon, "turrs") for protein.
Photographer Andrew Testa traveled to Bonavista, Newfoundland to document the hunt and see how the hunters prep and cook their prey.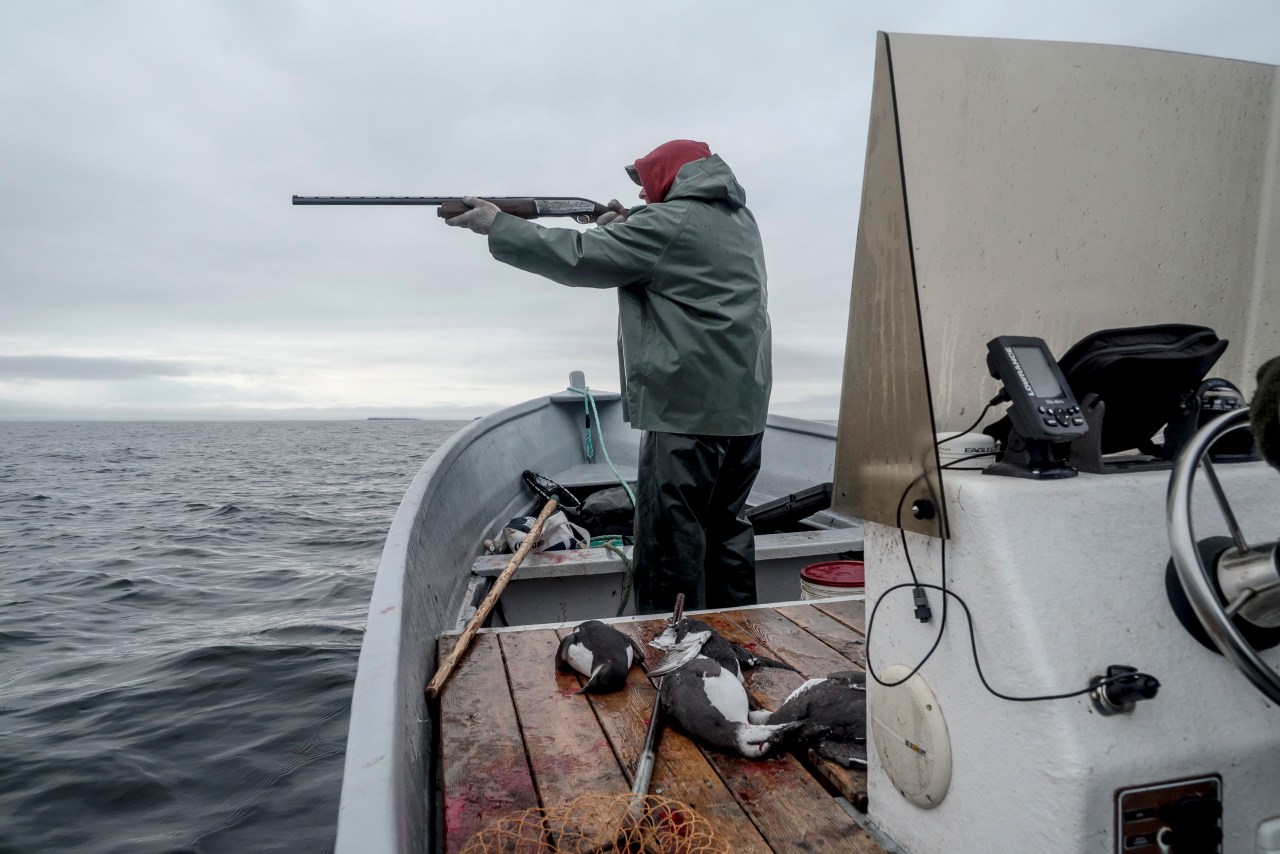 Though most conservation policies have put the island's 350 seabird species off limits to hunters, the murre is an exception—in fact, the right to hunt it was one of the terms of Newfoundland's incorporation into the Canadian confederation in 1949.
The birds are hunted during a seven-month season that starts in September. In order to manage the population, the hunting ground is shifted among four zones. Hunters are set to a limit of twenty birds a day, and the Canadian Wildlife Service says that fewer than 100,000 murres are hunted each year.
The best-equipped hunters use fiberglass boats outfitted with high-horsepower engines and pump-action or semi-automatic shotguns. A hunter may only load three rounds at one time.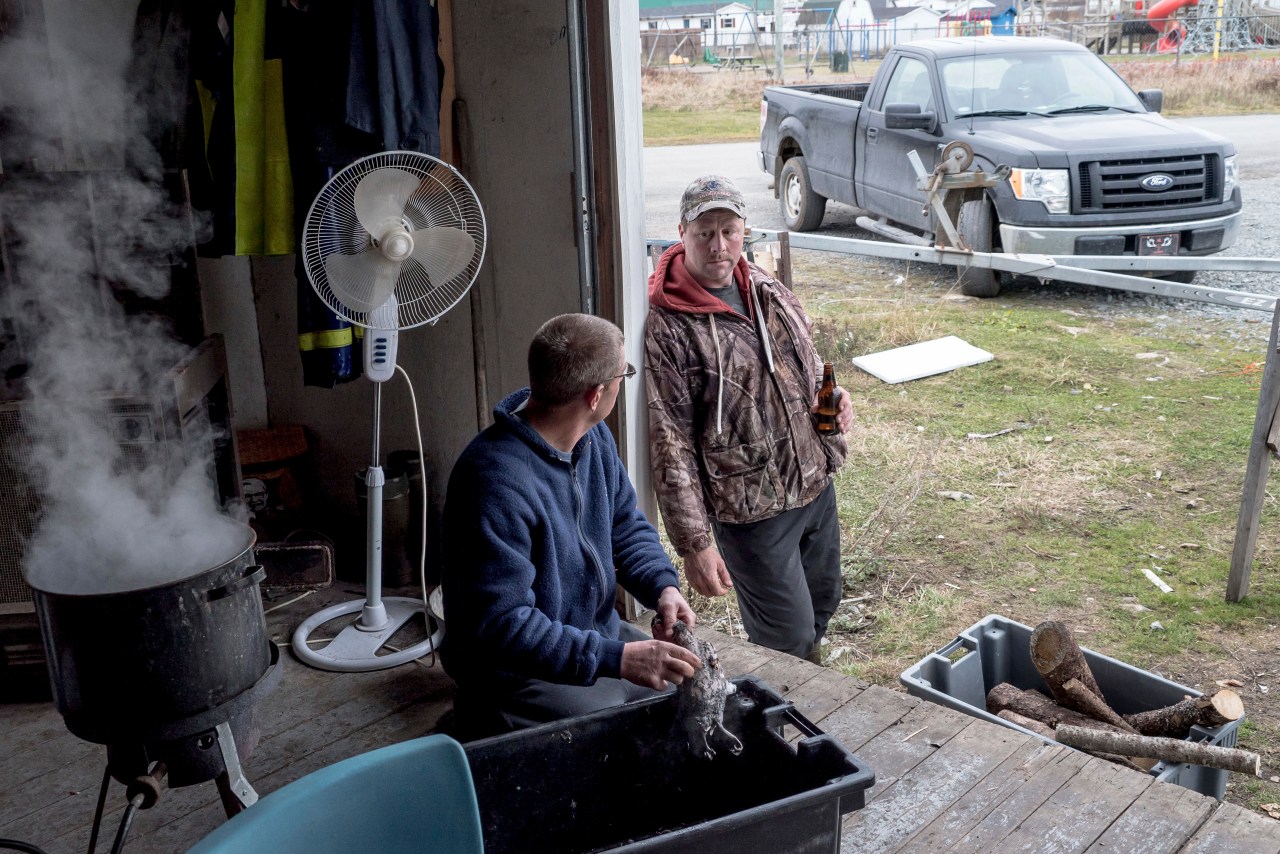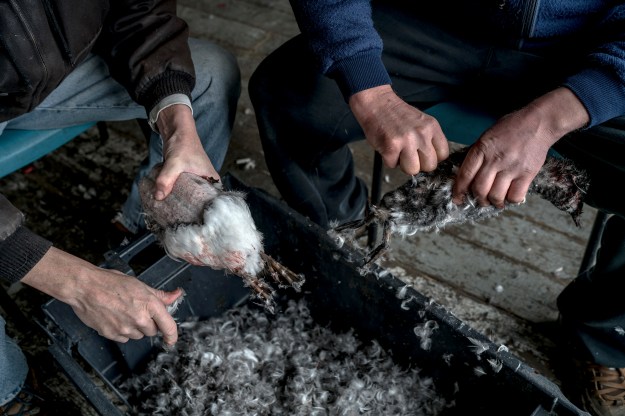 Once landed, the birds are plucked, cleaned, and prepped for cooking. The bird is often soaked in brine for a few hours; stuffed with potatoes, onions, bread and savory spices; and roasted for two to three hours.
The meat is dark and carries a fishy aftertaste, but is rich with protein due to the bird's fish-based diet.