There's a shape that appears often in arts and crafts from Newfoundland and Labrador. It's a rough, elongated triangle—like an arrowhead with its points broken off—that's usually white or thereabouts. A bumpy ridge or spine runs down the center.
It's the shape of salt cod: a codfish whose belly has been slit up the middle, its head removed, and its flesh spread open to be laid in salt and dried. You can find it on locally made ceramics or spot it being worn as earrings, pins, and pendants.
You can also see it in murals in downtown St. John's, the provincial capital, celebrating the history of its once mighty cod fishery. In these scenes men and women work down by the wharves, stacking the split fish to get it ready for salting, after which it was used in fish cakes, stews, salt fish with drawn butter, or the traditional fish and brewis (pronounced "brews"), a hash of soaked salt fish and hard bread, served with nubs of fried salted pork fat called "scrunchions."
But while images of salt cod are everywhere in Newfoundland and Labrador, finding the food itself can be a little tougher.
That's because in 1992, when local cod had been fished almost to extinction, the Canadian government banned commercial cod fishing off the province's shores. The moratorium put nearly 30,000 people out of work and ended a way of life that had persisted in the province for nearly 500 years. Many Newfoundlanders, especially outside St. John's, moved away to look for work elsewhere in Canada.
In the past three years, as cod stocks have finally started to recover, a small commercial cod fishery has been allowed. But the days of stacking salt fish are long over.
With fresh fish from around the world available year-round, markets have changed. These days during fishing season most of the cod available in the province's grocery stores is fresh or frozen.
But sometimes, even in the capital, you can still find salt cod:
Bacalao
Salt cod is often called "bacalao," which is also the name of a St. John's restaurant that puts modern touches on Newfoundland cuisine. Bacalao is one of a few upscale restaurants in St. John's that bring salt cod and other traditional Newfoundland foods to the white-tablecloth set. In winter they serve salt cod poached in olive oil as well as bacalao fritters. A star of the brunch menu is old-fashioned fish and brewis—made with salt cod, of course.
Cod cakes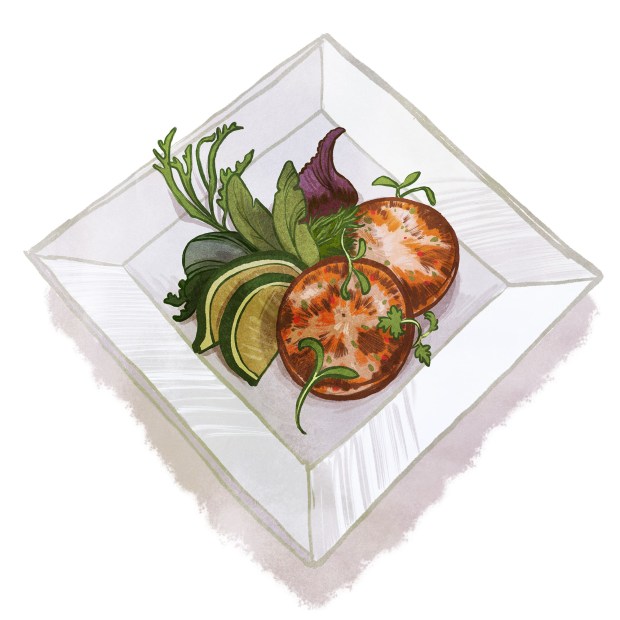 Fish cakes are a lunch staple all over the province and they're often made with salt cod. In fact, you'd be hard-pressed to find a restaurant or cafe that doesn't offer fish cakes and boast they're the best in town.
Newfoundland fish cakes are made with fish, onions, potatoes, egg, and seasoning. The ingredients are mashed together and formed into cakes—typically the size of a mason-jar lid—and fried in an oiled pan until golden brown.
"They're something you have to resist trying to do a new version of, because people are very staid in the very traditional way of doing it," says St. John's food blogger Barry Parsons, whose salt-cod fish cakes are a top hit on his recipes site.
Cod tongues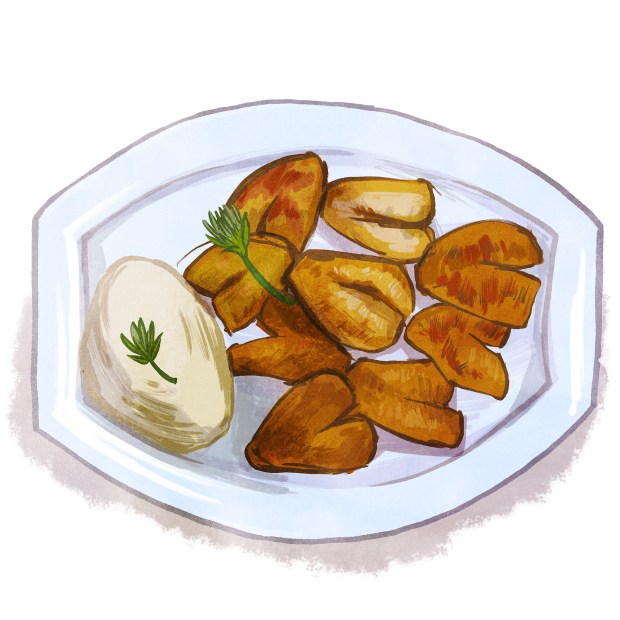 OK, they're not actually tongues. They're a muscle at the back of the fish's neck that is rubbery, slightly gelatinous, and definitely an acquired taste. Most Newfoundlanders and Labradorians grow up eating them. As kids, many even make a few bucks down on the wharf cutting the "tongues" from the fish and selling them.
Cod tongues are often lightly battered and fried and served with butter, lemon juice, tartar sauce, or—the greatest indulgence—scrunchions. They're sold in stores frozen or fresh.
Fish and chips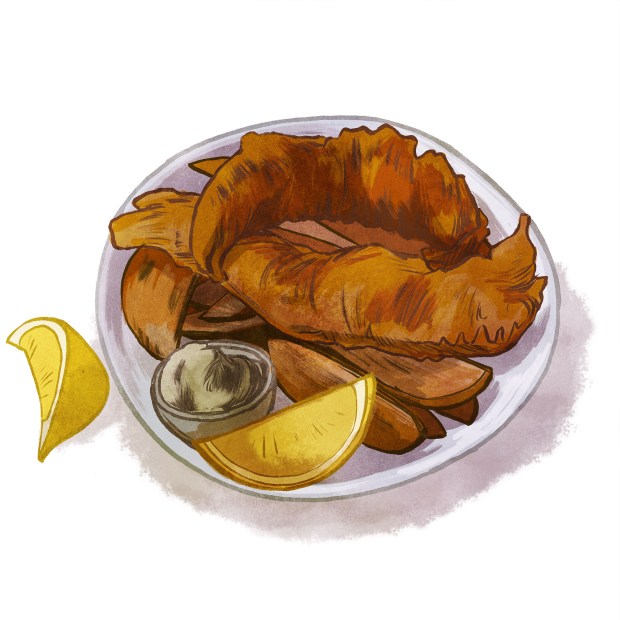 Every self-respecting resident of St. John's has had to make an important choice in their life: Ches's or Leo's?

Fish and chips—or "fee and chee," as they call it—are taken very seriously in Newfoundland and Labrador, and the availability of fresh cod during the fishing season ups the ante.
In St. John's the rulers are Ches's Famous Fish and Chips, which has a few franchises on the Avalon Peninsula, and Leo's Fish & Chips, which remains a single restaurant on Freshwater Road.
Ches's gets the most attention, so Leo's is often heralded as the insiders' spot. However, some hardcore fee and chee fans claim that Dick's Seaview Lounge & Restaurant, out by the ferry to Bell Island, is the best in town.

You can order fee and chee as a one-piece (best for snacking), two-piece (the most common size) or three-piece (if you're really hungry). The fish is served in long, thick strips, and every joint has its own special batter recipe.
It's not just the fresh cod that makes Newfoundland and Labrador fee and chee special. Here you can get your chips smothered in "dressing" (fried stuffing) and gravy. Pair a two-piece with a can—or "tin," as it's called in the province—of pineapple Crush and a Caramel Log candy bar and you've got yourself a proper feed.
While the future of the cod fishery in Newfoundland and Labrador is still uncertain—stocks were back down after 2017's fishing season—the 26 years since the moratorium have shown that cod, fresh or salted, will always have an important place here in the culture and on the dinner table.