In Canada, at the northeastern corner of North America in the Atlantic Ocean, is an island called Newfoundland. Known for its rugged landscape, it is filled with hearty, welcoming people. Here's how to prep for your trip to Newfoundland.
Your reading list:
Newfoundland: Journey Into a Lost Nation by Michael Crummey, with photography by Greg Locke
Crummey says this book offers an "unsanitized view" of the realities of making a living in Newfoundland and Labrador. Newfoundland (2004) follows changes in the province from 1992 to 2003, capturing a disappearing rural way of life. This book is a look at Newfoundland's past and present, without the gloss of a tourism ad.
Random Passage by Bernice Morgan
Required reading for high school students throughout the province, Random Passage (1992) is the fictional story of an English family that is uprooted and forced to survive in a rugged outport called Cape Random. It explores residents' hardships as they tried to eke out a living under harsh conditions in the early 19th century.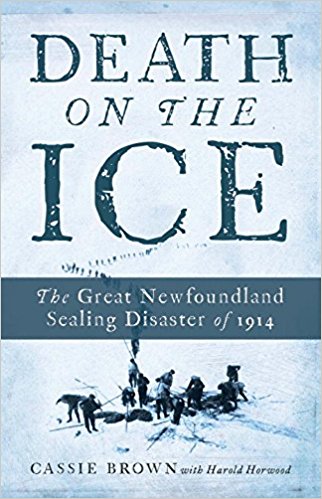 Death on the Ice by Cassie Brown
Brown chronicles a horrific chapter in Canadian history, the deaths of 78 seal hunters on the SS Newfoundland after the vessel became lodged in ice in March 1914. Death on Ice (1972) tells the story of the dozens of men who were ordered to disembark to hunt seals and were stranded for days in a blizzard.
The Colony of Unrequited Dreams by Wayne Johnston
Wayne Johnston's novel (1998) is an imaginative retelling of the early life of Joseph Smallwood, the man who ushered Newfoundland and Labrador into the Canadian Confederation and became the new province's first premier. The Colony of Unrequited Dreams chronicles Smallwood's journey from schoolboy, to journalist at a socialist newspaper, to pig farmer, to radio personality and, finally, politician. Smallwood, who served as premier from 1949 to 1972 and crowned himself "the last Father of Confederation," still looms over the province.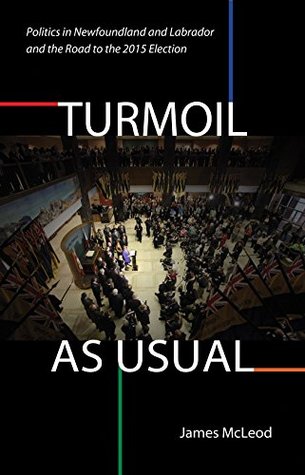 To get a good look at politics in the province, pick up Turmoil, As Usual (2016) by James McLeod, a political reporter for the local newspaper The Telegram. The slim book documents 18 months before the 2015 general election, when Newfoundland and Labrador went through three premiers, a former businessman abruptly quit politics less than a month before he was due to take the premiership, and a politician cried on live radio.
Phrasebook:
It's pretty mauzy outside today, best not go out on the boat.
How ya gettin' on?: You'll be asked this a lot in Newfoundland and Labrador, and it means "How's it going?"
Best kind: If someone says this, it means he or she is doing well. So when you're inevitably asked, "How ya gettin' on?" you can reply, "Best kind."
CFA: An initialism that's short for "come from away." It's a term applied to people who are not from Newfoundland and Labrador. "I thought he was a local fella, but he's a CFA."
If you're not from Newfoundland then where y' longs to?
Mauzy: A word that describes foggy and drizzly weather. The province's Grand Banks is the foggiest place in the world, so you'll be hearing "mauzy" a lot. If you look out the window and it's foggy, you can say "It's a mauzy ol' day."
Who knit you?: It's not a question about what yarn your sweater's made of. Someone who asks you this wants to know who your parents are.
Where y' longs to?: If people ask you this question, they're asking where you're from, not where you want to go.
Know before you go:
The Rock:

Newfoundland and Labrador (pop. 520,000) is Canada's easternmost province. Newfoundland is an island (commonly known as the Rock), and Labrador is on the mainland. Plenty of smaller islands along the coast are still inhabited.

Joining Confederation: If Newfoundland and Labrador seems drastically different from the rest of they country, it might be because they only joined Canada in 1949 following a local referendum. To this day, the legitimacy of the close vote has been questioned, and bringing it up is almost guaranteed to start an argument.
Resettlement. Newfoundland and Labrador implemented resettlement programs in the 1950s and 1970s to cut back on the costs of providing public services to rural areas. Communities that were deemed to be dying or too expensive to operate were shuttered, and many locals were offered financial incentives to relocate. Many people couldn't afford new homes, and rather than leave their homes behind, some floated their houses across the water on barges. Decades later, the impact of resettlement is still hotly debated, and there are empty communities with abandoned homes throughout the province.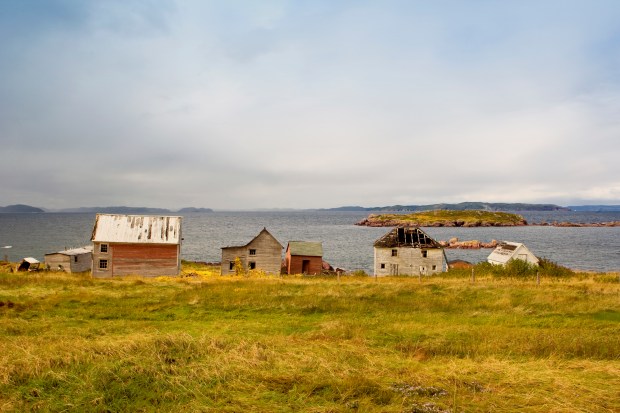 Every season in a day.

Weather here can turn on a dime, so visitors should pack clothes that can be layered. An overcast morning can quickly become a hot and sunny afternoon.

The moratorium: For 500 years, fishing sustained the local economy and was central to local identity. By the 20th century, however, cod stocks had nearly collapsed, and in 1992 the Canadian government established a cod fishing moratorium, putting approximately 30,000 people out of work. Initially supposed to last only a few years, the moratorium remains in place 25 years later.
The musical Come From Away: In the hours after the 9/11 terrorist attacks, the United States closed its airspace, forcing planes en route to the U.S. to land at any available airports. Communities across Newfoundland and Labrador accepted thousands of stranded flight crews and passengers. The town of Gander welcomed approximately 6,500 people, opening their homes and providing meals and clothing. Years later, the generosity of the town inspired the award-winning Broadway musical Come From Away.
Don't just stick to St. John's: But Newfoundland and Labrador is home to fantastic natural sights. At Mistaken Point Ecological Reserve, a UNESCO World Heritage site in southeastern Newfoundland, 580 million-year-old fossils are on display. On the west coast of the island, visitors can take a boat tour through Western Brook Pond and see fjords that were carved by glaciers millions of years ago. And the northern end of Newfoundland has L'Anse aux Meadows, where a Viking expedition led by Leif Erikson landed roughly 1,000 years ago. It's the only authenticated Norse site in North America.
Beware of moose: Although these giant animals don't wander into cities too often, moose are a danger to drivers on the highway. They especially love to eat roadside vegetation in the summer and the salt in the winter.
Keep cash on you: While most stores accept debit and credit cards, there are plenty of places that take only cash. Make sure to have some on hand so that when you spot someone selling freshly picked berries on the side of the road, you can pull over and indulge.
How to become a Newfoundlander: There is a symbolic way for visitors to become Newfoundlanders. The screech-in ceremony is typically held at a bar, and inductees must repeat a few Newfoundland phrases in an exaggerated accent that can be—shall we say—difficult for outsiders to understand. Then the wannabe Newfoundlanders drink a shot of Screech rum and kiss a codfish. Afterward, they're presented with a certificate declaring them official Newfoundlanders. This tradition dates back to the 1960s and 1970s and was promoted by the Newfoundland Liquor Corp.
Neighboring France: Off the coast of Newfoundland are the islands of St. Pierre and Miquelon—little pieces of France. When England and France were fighting over Newfoundland in the late 1600s and the 1700s, these tiny islands went back and forth between them, and they have been French territory since 1814. The people there were mostly involved in the fishing industry, and during Prohibition in the U.S., the islands became a hub for rum running. Today their currency is the euro.