In 1516 the Spanish explorer Juan Díaz de Solís laid eyes on the Río de la Plata for the first time. The body of water looked more like an ocean than a river, he thought. He nicknamed it mar dulce, or sweet sea.
Today Uruguay's capital, Montevideo, sits on the river's northern bank. And the sweet sea shapes daily life there. Cruise ships release a steady stream of travelers into the cobblestone streets of the Ciudad Vieja (Old City). In the waterfront marketplace, restaurant owners throw steaks, chorizo, and the catch of the day onto rickety old grills. And out on La Rambla—a beachy promenade nearly 14 miles long, the longest continuous sidewalk in the world—cyclists and joggers and mate-toting families enjoy fresh air and ocean views.
Montevideo might receive fewer visitors than Buenos Aires, the Río de la Plata's other port city, on the southern bank. But unlike in Buenos Aires, where the river is practically inaccessible, Montevideo residents know how to make the most of life along the water. And lately, thanks to an influx of stylish new restaurants, shops and cafes, Montevideo doesn't just have a charming historic center and a laid-back beach lifestyle; it has excellent coffee and sustainable design too. The capital is undergoing a mini-renaissance, and there's never been a better time to visit.
Begin the day at La Farmacia Café, a quaint pharmacy-turned-cafe in the heart of Montevideo's Ciudad Vieja. With its elegant Art Nouveau–style doorway and an interior lined with antique tiles and decorative woodwork, the building has hardly changed since its early days as the Farmacia Demarchi (established in 1870). But today, instead of tonics and aspirin, La Farmacia prepares coffee by local specialty roaster MVD Roasters and homemade bread by El Club del Pan. Try the toast or sandwich of the day, featuring condiments from avocado to pumpkin hummus, or when the weather is chilly, sample a bowl of homemade soup.
The pharmacy used to have two distinct spaces: a laboratory, where medicines were measured and prepared for customers, and a reception area, where customers waited for their prescriptions. La Farmacia Cafe works the same way. You can stand at the high counter near the baristas' "lab" and drink your cortado quickly, Italian style, or take a seat by the towering windows and linger over a café con leche while watching Montevideo street life.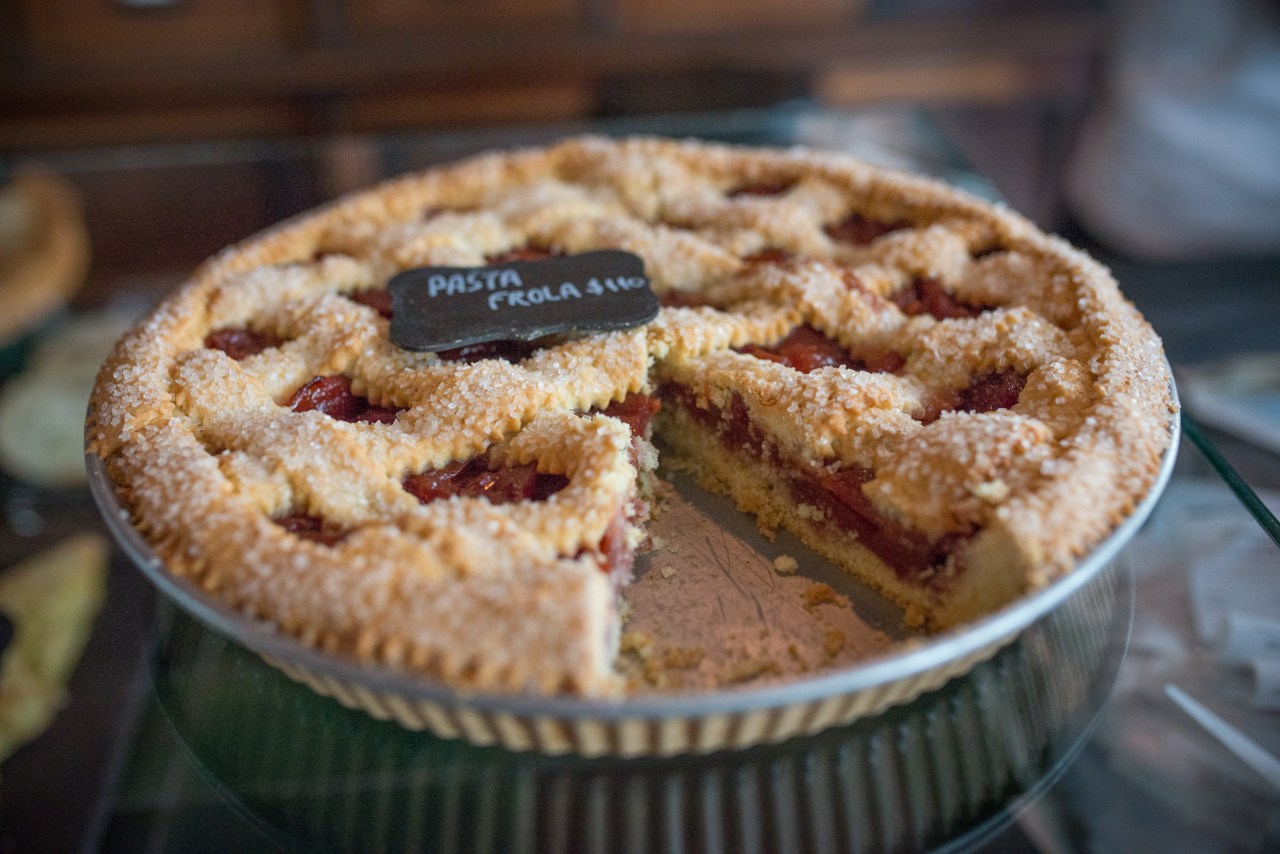 10:00
am
Mercado del Puerto
Rambla 25 de Agosto de 1825 #228
Get Directions
It's a 10-minute stroll over to the neighborhood's main attraction, the historic Mercado del Puerto, or port marketplace. True, it can get busy with cruise ship traffic, depending on the season, but that doesn't matter. This colorful indoor-outdoor market, whose main building dates from 1868, is an essential stop.
Wander past butcher kiosks, artisan stands, and booths selling everything from old tango records to gaucho gear and stop outside hole-in-the-wall steak joints to watch parrillas (grills) being loaded up with beef and chorizo. It's not lunchtime yet, but it's certainly not too early to grab an empanada. Preferably deep fried and stuffed with—what else?—steak.
Take some time to walk around Ciudad Vieja. Architectural landmarks include the stunning Palacio Salvo, a towering masterpiece by the Italian architect Mario Palanti. The Art Deco facade may look vaguely familiar if you've done any sightseeing in Buenos Aires. That's because Palacio Salvo is the graceful sister of Palacio Barolo, his other best-known work, in the Argentine capital. Both buildings' cupolas are topped with lighthouses: Palanti intended for a bridge of light between the two cities to welcome travelers to the region as they arrived by boat.
Fun fact: Palacio Salvo stands on the site of a cafe (long since demolished) where La Cumparsita, one of the most famous tangos in history, was first performed. Many think that tango was born in Argentina, but the musical style and the dance form were developed on both sides of the river, in Buenos Aires and Montevideo.
Old Montevideo, meet new Montevideo. Jacinto, open since 2012, is a much talked-about eatery led by Lucía Soria, an Argentine chef who trained under renowned chef and restaurateur Francis Mallmann before moving to Uruguay. Her restaurant is just off Plaza Zabala in the historic heart of the city, and the menu features familiar dishes like milanesa de pollo (chicken thinly sliced, then breaded and deep fried) and homemade pasta stuffed with ricotta and arugula. But Soria's versions of these Uruguayan classics are fresh and modern, based on seasonal ingredients. Try the grilled cheese sandwich made with locally produced queso azul (blue cheese), paired with an Uruguayan classic, jariola—a bubbly soft drink made with yerba mate, lemon, and ginger.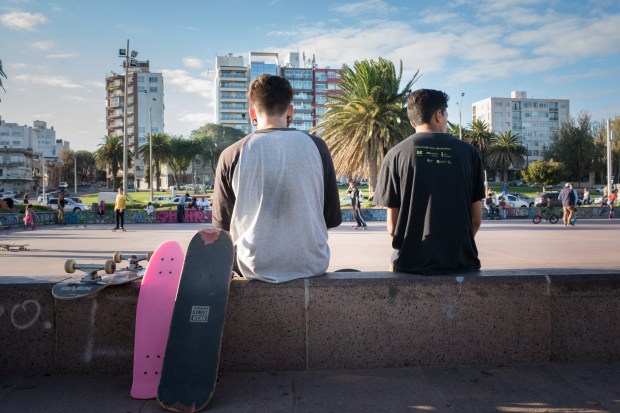 Walk a few blocks to the waterfront to take part in the locals' favorite pastime: walking along La Rambla. The sun-drenched promenade is busy with joggers, walkers, cyclists, and stroller-pushing parents at almost any time of day or night. Even if you have time for only a short stroll (head east, toward Barrio Sur), it's a must for any first-time visitor to the city.
Hail a cab and take a 15-minute ride to Escaramuza. This stylish bookshop and cafe offers an irresistible display of freshly baked pastries and a wide variety of books by Uruguayan authors, including the celebrated writer Mario Benedetti.
If it's Thursday, Friday, Saturday, or Sunday, you could make a detour (a short taxi ride away) to Sinergia Design, a former glass factory that recently reopened as a creative collaborative space and a venue for local artists and designers to sell their work. Pick up a distinctive wearable souvenir by Estudio Null, a sustainable clothing brand for men and women, or grab a beer by local brewery Montevideo Beer Co. Or catch some live music or dance under the giant central skylight; Sinergia hosts a rotating calendar of cultural events.
Before the sun goes down, head back to the beach. Playa Ramírez (a 15-minute walk from Escaramuza or a short taxi ride from Sinergia Design), on the edge of Parque Rodó, is a lovely stretch of sand where you can catch the sunset along with some Uruguayan families with picnic blankets and mate gourds. Looking out at the expanse of Río de la Plata, you'll understand why early explorers mistook the river for an ocean.
Uruguay is a country that has been famously welcoming to outsiders. Waves of Spanish and Italian immigrants settled here in the late 19th and early 20th centuries, and Uruguay receives significant numbers of immigrants from elsewhere in Latin America. It's only fitting to dine at a new addition to the city's foodie scene, Inmigrantes, which celebrates the culinary contributions of various cultural groups in Uruguay. Walk from the beach or take a five-minute taxi ride.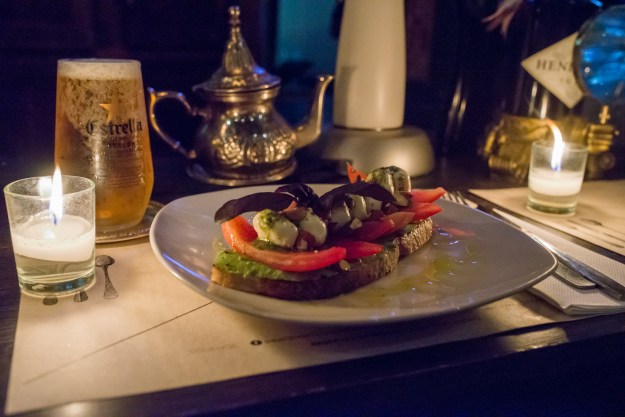 Everything happens late in Uruguay, including dinner and drinks. But Montevideo's nighttime scene is still on the sleepy side compared with what you'd find across the river in Buenos Aires, save for a few notable exceptions: At Baker's Bar, a relative newcomer to the Cordón neighborhood, a local hipster crowd shows up for tapas and tragos (drinks) at sidewalk tables and the occasional DJ set on weekends.
For old Montevideo ambiance, though, it's tough to top the down-to-earth atmosphere at the venerable Bar Tabaré. Opened in 1919, this corner bar hosted tango legends like Carlos Gardel. Though it's been restored inside, the bar still has much of its original charm—check out the antique cash register and the polished wood cabinets stacked high with bottles of champagne—and it still features a busy calendar of live music and other performances. Even if nothing much is going on when you're passing through, this nostalgic spot is still a perfect place for a nightcap. And the perfect place to order a medio y medio ("half and half," equal portions of dry white wine and sweet sparkling wine), an Uruguayan classic.