In the summer of 2017, China and India found themselves entrenched in an unexpected military standoff over an obscure piece of land in the Himalayas.
At the center of the crisis between these two giants was Bhutan, a kingdom of fewer than 800,000 people. The territory in dispute? Doklam (or Donglang, according to the Chinese), a 34-square-mile swath of sparsely populated land where Bhutan meets India and China.
In June the Chinese government sent soldiers to Doklam to begin building a road toward the strategically important territory. India, Bhutan's closest ally and most important trade partner, sent its military to block construction. The two sides avoided violence but ended up deadlocked for 72 days.
The international spotlight was unwelcome. Bhutan has long approached the world around it carefully, restricting outside media and foreign visitors. Tourists from most countries—India being an important exception—must pay $200 to $250 per day to visit, and as a result, fewer than 70,000 people from outside the region go each year.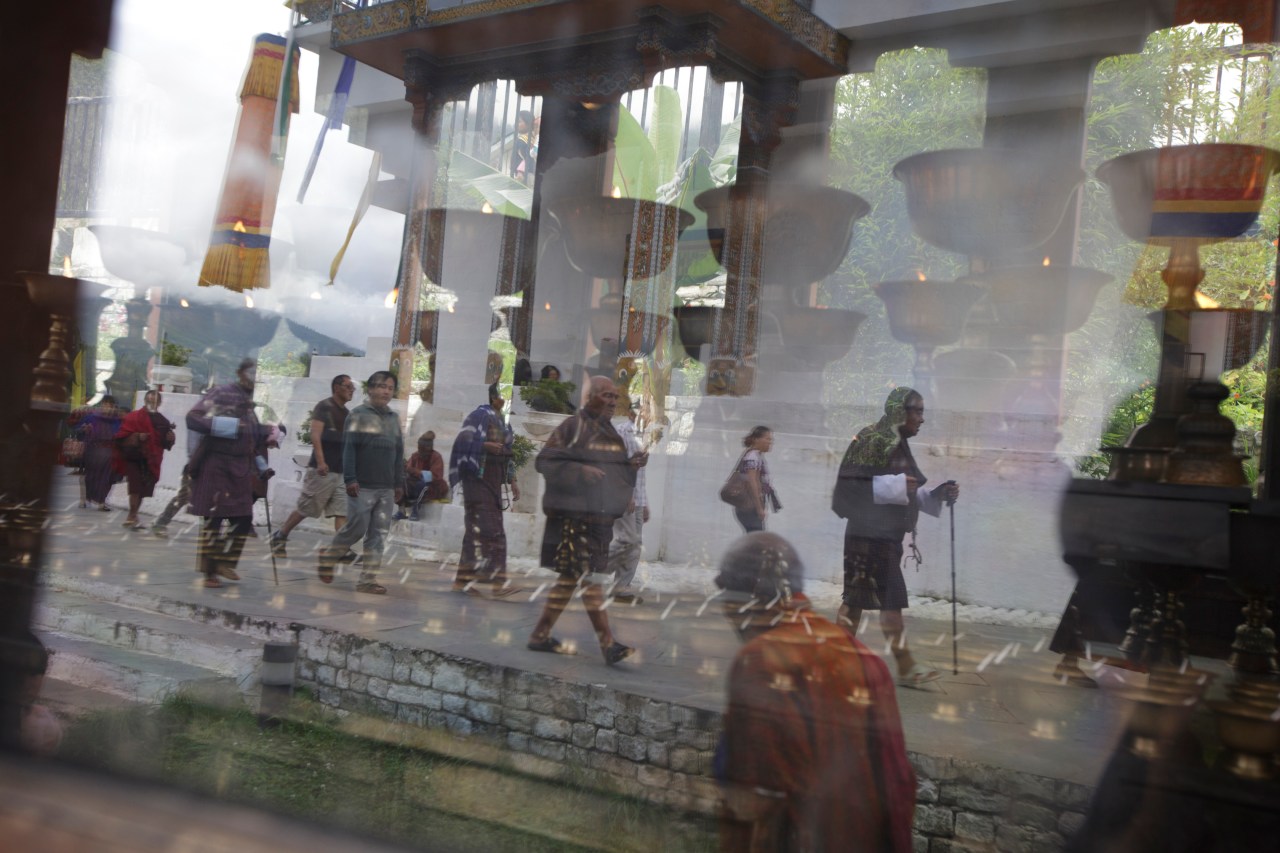 From isolation to opening up
The country has survived, sandwiched between two of Asia's giant powers, by hanging on to its distinct political and cultural identity and, ultimately, by picking sides. Bhutan's first two monarchs, however, valued having Bhutan isolated from the outside world—an objective made easier by the kingdom's remote Himalayan geography.
Bhutan and India are the only two of China's land neighbors that have not settled their borders with it, and Bhutan has yet to establish formal diplomatic ties with Beijing. In 1949, after Chinese leader Mao Zedong proclaimed the founding of the people's republic, Bhutan chose to look southward for protection. That year, the kingdom signed the Treaty of Friendship with India. (China's violent takeover of Tibet in 1959 reaffirmed Bhutan's choice.)
India and Bhutan maintain a close relationship. In 2014, India's Narendra Modi made Bhutan the destination for his first foreign trip as prime minister, and Indian foreign aid picks up nearly a quarter of the Bhutanese government's spending. For years, only visitors from British India and then independent India were permitted to enter the country. But over the last two decades, that has slowly changed.
Today, tourism is on the rise. A handful of airlines offer flights to the country's one international airport, near the capital, Thimphu. Visitors from anywhere other than India, Bangladesh, and the Maldives must pay $250 for each day they spend in Bhutan (the fee drops to $200 in the low season), which has deterred adventure-seeking budget backpackers from flooding the country.
Bhutan has decided that it will open up to the world around it but on its own accord.
Gross national happiness
Internationally, Bhutan is perhaps best known for its progressive environmental policies and its unique philosophical approach to measuring economic health, through a construct its government calls gross national happiness.
The government introduced the GNH concept in 1998, winning praise worldwide.
But there's talking about happiness as a value and actually attaining happiness as a country. And across several measures, Bhutan has fallen short on the latter. Despite being one of the world's fastest-growing economies, the benefits of growth have not been evenly distributed. What's more, rapid modernization may have helped spark a mental health crisis in the serene and once isolated kingdom, with rates of depression, suicide, and substance abuse spiking in recent years.
In pursuit of national happiness, Bhutan is famous for adopting progressive social and environmental policies that may seem radical elsewhere. For instance, it was the first country to ban tobacco outright, making it a less than ideal travel destination if you're a habitual smoker. In 2011, true to its heritage as an environmentally conscious kingdom, the Bhutanese government set out an aspirational objective to become the world's only country to adopt organic farming nationwide. To keep its carbon dioxide emissions low, Bhutan will set up electric car charging locations in and around Thimphu.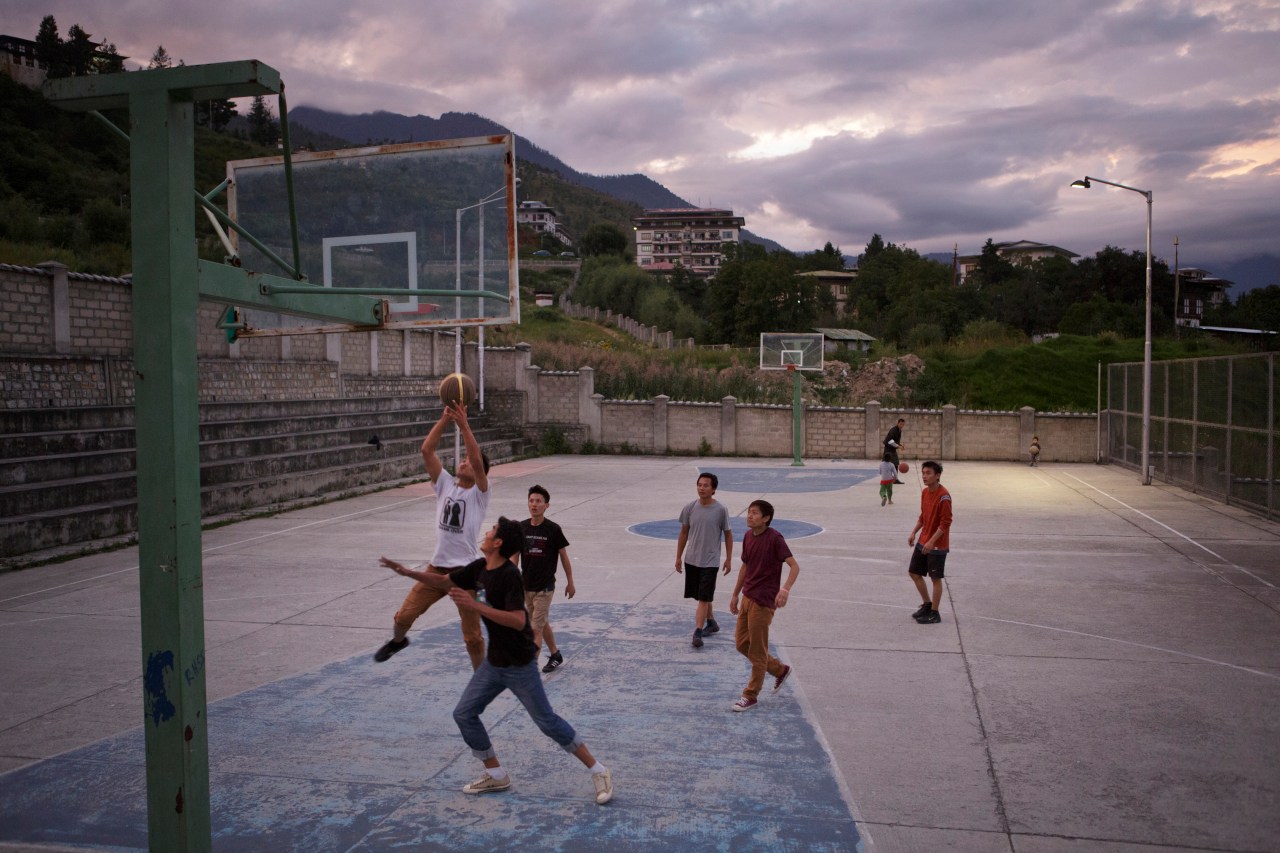 Between modernity and tradition
Bhutan has moved slowly on its path toward modernity. Consider that the country's first paved road was completed in 1962, as the nation's third druk gyalpo, or monarch, the current king's grandfather, moved to cautiously modernize the country to better adapt to a rapidly changing regional environment. This came just a few years after Bhutan abolished slavery, which had been a common practice, and less than a decade after the king established a national assembly — the first step toward a constitutional monarchy.
In the ensuing years, Bhutan has been in a nearly constant struggle between tradition and modernity. Radio arrived in Bhutan only in the early 1970s, and in 1999, Bhutan lifted a ban on television, becoming one of the last countries in the world to adopt a technology that had become ubiquitous elsewhere around the globe. That year, the internet entered Bhutan. A few years later, the country saw an unusual increase in crime: Thefts, homicides, and the sales of illicit drugs increased. Traditionalists blamed the introduction of television and the internet as a cause of cultural corruption.
Fast-forward to 2018, and Bhutan appears to have mostly caught up with its neighbors in many important ways. Today, the country's 28-year-old queen consort posts regularly to an Instagram account with nearly 100,000 followers, and everyone from schoolchildren to rural yak herders carries cellphones. The mobile penetration rate jumped from less than 10 percent of the population in 2005 to more than 90 percent today, according to government officials. Bhutan's youths have embraced social media, using it to discuss everything from local politics to sexual health.
The country's pursuit of modernization has accompanied its progression toward a constitutional monarchy. While the druk gyalpo continues to reign, he is no longer an absolute monarch. The Oxford-educated current king, Jigme Khesar Namgyel Wangchuck, took over after his father's abdication in 2006 and just over a year later oversaw the country's first legislative elections.
Bhutan's most recent elections took place in April of this year, and the nation is classified by the U.S. think tank Freedom House as "partly free" in its 2018 Freedom in the World survey, placing Bhutan on par with countries like Bosnia and Herzegovina, Sri Lanka, and Bangladesh. Elections have been broadly deemed free and fair, but according to a 2013 report, Nepali-speaking Bhutanese have been intimidated at the polls and deterred from voting.
The Lhotshampa exodus
Bhutan's modernization and pursuit of democracy haven't been without internal friction. More than 25 years ago, the Bhutanese government adopted policies that privileged the cultural heritage, dress, and practices of the western and eastern Bhutanese—distinct ethnic groups that together account for the majority of the country's population. The decision was sparked by the government's anxiety that the country's ethnic Nepalis threatened the kingdom's cultural identity.
Most of them, known as Lhotshampas, or southern Bhutanese, were born in Bhutan, after their families had lived there for generations. In the early 1990s, the government oversaw what many described as a campaign of ethnic cleansing that led tens of thousands of Lhotshampas to flee to Nepal, where many continue to be treated as outsiders, and the situation has strained relations between the two nations. Many Lhotshampas have been relocated to third countries, but those who were unable to be resettled are effectively stateless.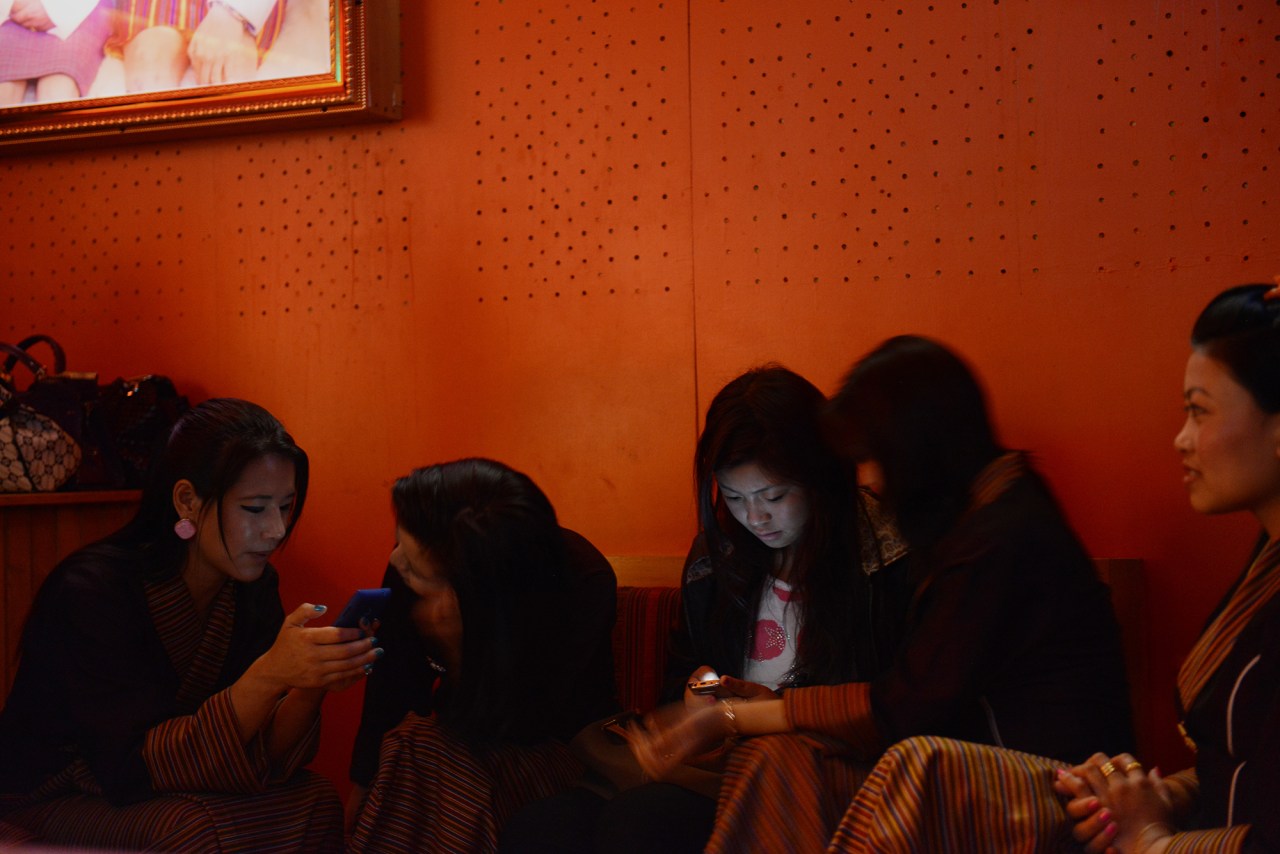 Bhutan's king and its democratically elected leaders know that there is no looking back to the days of splendid isolation. For better or for worse, the country has irreversibly started down a path of modernization, integration, and ultimately, transformation.
As events in 2017 showed, Bhutan will increasingly have to contend with the consequences of rivalry between the two giants that surround it. Today's Bhutan is not interested in old clichés about the kingdom's being a true Shangri-La. Amid all its beauty—and with its people's fierce veneration for tradition—Bhutan is above all determined to survive and thrive, in the pursuit of national happiness.