When an independent Armenia emerged in 1991, governing itself for the first time in centuries, its stifled voices emerged as well. For some Armenians, pop music became the ultimate outlet.
There was plenty to write about: high unemployment, corruption, food and electricity shortages, the war against Azerbaijan over Nagorno-Karabakh. The early years of independence were arduous—many Armenians cut trees for heat, waited in long lines for bread, dispatched young men to the front lines of a bloody war.
Music, which has played a storied role throughout Armenia's history, uniting a scattered people, is again shaping a national narrative. In recent years, a wave of contemporary pop artists have emerged, representing not only a new generation, but also a new chapter in Armenia. They are increasingly self-assured and nationalistic—and their music is electrifying.
Today, Armenia's chart-topping music videos are shot in sacred churches, historic cities, and memorials—and the Armenian flag and camouflage uniforms are the most essential set pieces in numerous music video. Artists like Sirusho, Narek Mets Hayq, Detq, and Nazo Bravo, who grew up in an independent Armenia, want to share their vision of a modern, confident country with the world.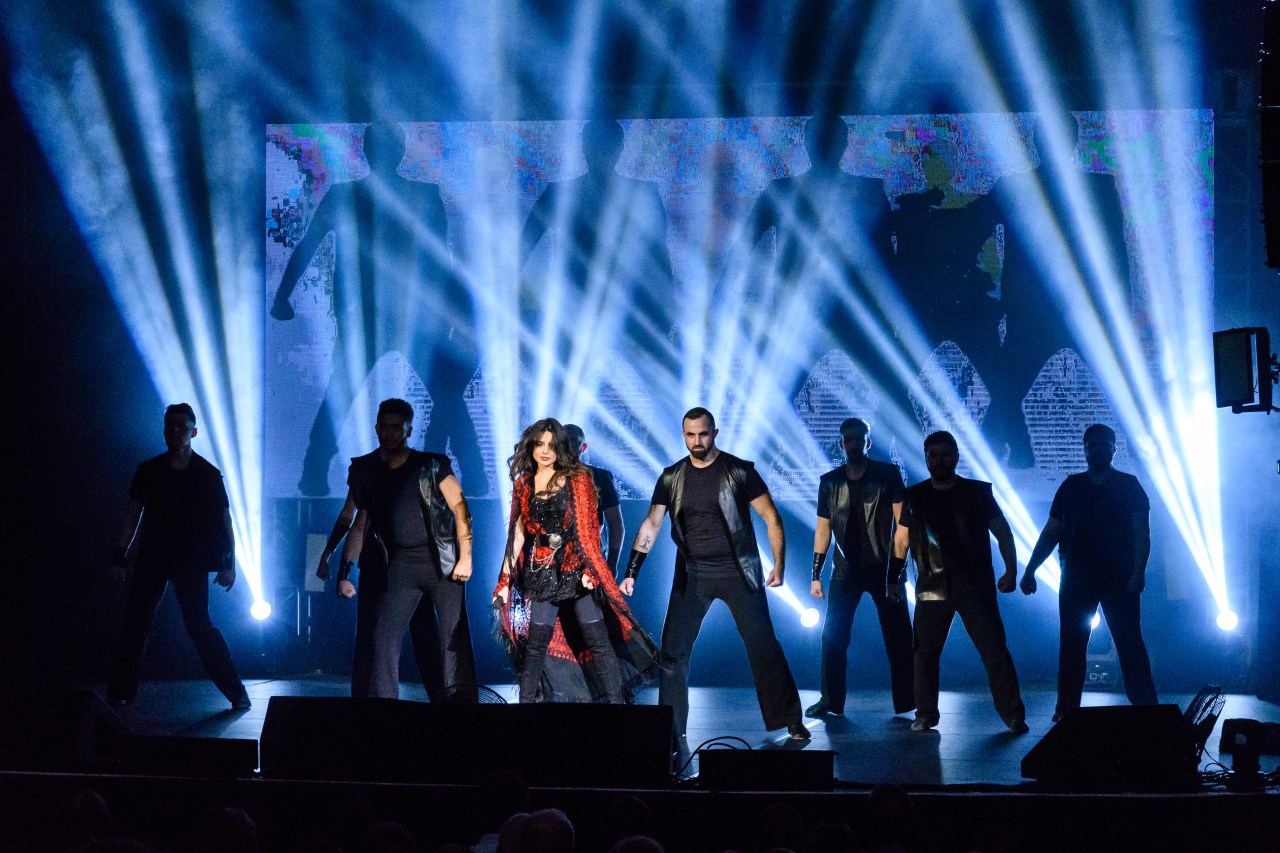 Sirusho: Enhancing a unique sound
Siranush Harutyunyan, known professionally as Sirusho, was only four when the Soviet Union collapsed. Today, she is the most popular singer in the country, and a familiar face in world music.  
Sirusho put Armenian music on the map at the 2008 Eurovision contest with her hit "Qéle Qéle," which was named after a classic song by Komitas (known as the savior of Armenian music). Throughout the competition, Sirusho evoked a Western sound and style without compromising her roots.
Her most recent album, fittingly named Armat—"roots"—, while full of harmonious and catchy songs, has a deeper meaning. The music urges citizens to become the gatekeepers of their history and culture.
She sparked controversy when she filmed a music video for her 2017 song "Der Zor" in Ani, an ancient Armenian city in present-day Turkey. According to a documentary released along with the song, her production team was forced to leave its equipment at the border, were denied permits to film at the ruins, and ultimately film the video using cell phones and smuggled-in drones. The song is named for the forced death marches and deportations of Armenians in the Syrian desert during the Armenian genocide of 1915. (The Turkish government continues to deny that a genocide took place, arguing there were losses on both sides.)
Sometimes I think I can hear the crying of the million souls
I hear the heartbreak of the nation lost in the deserts of Der Zor
I left my home far away in a desert far away
My grandparents told me not to forget my past, my home, and my Armenian name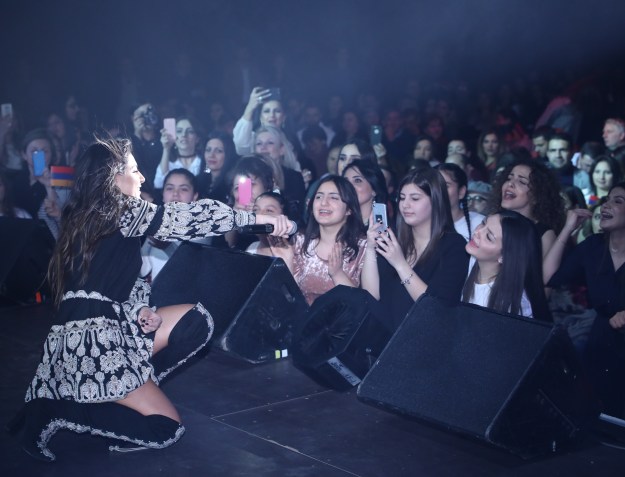 In another video for "Zartonk," named after a venerable Armenian city as well as a period of cultural revival, Sirusho is dressed in trendy military-inspired outfits, toasting and dancing with soldiers as they prepare for battle.
"Being able to inspire people is not only one of the greatest gifts I can ask for, but it is also a big responsibility," says Sirusho, who has been nominated for best female artist at the World Music Awards alongside the likes of Adele and Beyoncé. "My music is about motivating people to be the best version of themselves and believe that a pure and honest soul will find its way through."
She says her main intention is to revive and modernize Armenian music for the world, and makes her listeners aware of the people, history, and ongoing issues in Armenia.  
"There are many things in the world that trouble me," Sirusho says. "Instead of directly speaking about problems, I empower my listeners by showing our rich culture and reminding people that we are one of the oldest nations that has persevered through centuries of difficulty."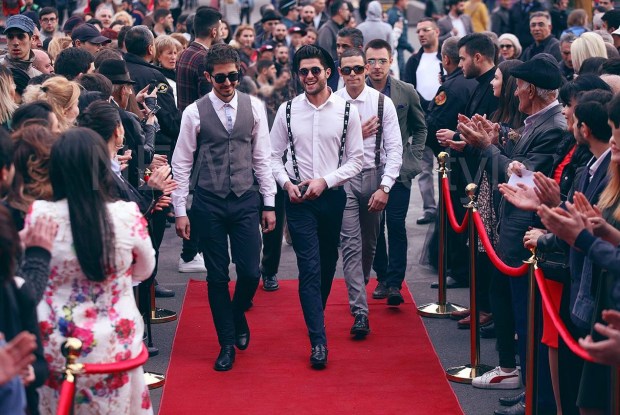 Detq: Overturning a dark past
The members of Detq, the country's most popular boy band, were all born in a post-independence Armenia. Shielded from the initial hardships, Vahan Kirakosyan, Michael Melkoumyan, and Arman Petrosyan were nevertheless committed to its progression through their cheerful melodies and weighty lyrics.
"We don't sing about girls or love," says Kirakosyan, who studied linguistics and guitar. "We focus on important topics such as war and global peace."  
A boy band in name only, the group's songs take on the country's painful past and ongoing conflicts. They filmed their first single, Forevermore, a tribute to the centennial of the Armenian genocide, at the Tsitsernakaberd memorial outside Yerevan, adorned by the memorial's eternal flame and wreaths of flowers.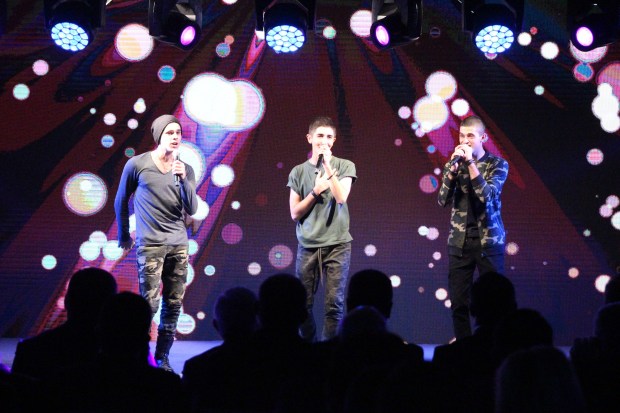 With honey voices the trio of 21-year-olds sings about Nagorno-Karabakh, a contested region known to Armenians by its historic name Artsakh, that is best known for violence. Detq filmed in the Nagorno-Karabakh city of Shushi, at the symbolic Ghazanchetsos Cathedral and the treasured monastery of Gandzasar. The cathedral was once used as an Azerbaijani military base.
In the music video the bandmates grin widely, dancing and flying toy helicopters, as if reclaiming the the territory.
Beautiful Shushi
With its endless mountains
All the battles we had
Lead to peaceful times ahead
We want to tell the world our city is peaceful
We will be united
All three band members served in the military, a requirement for all young, able-bodied men in Armenia (Detq is a military term for a small contingency sent ahead of other troops).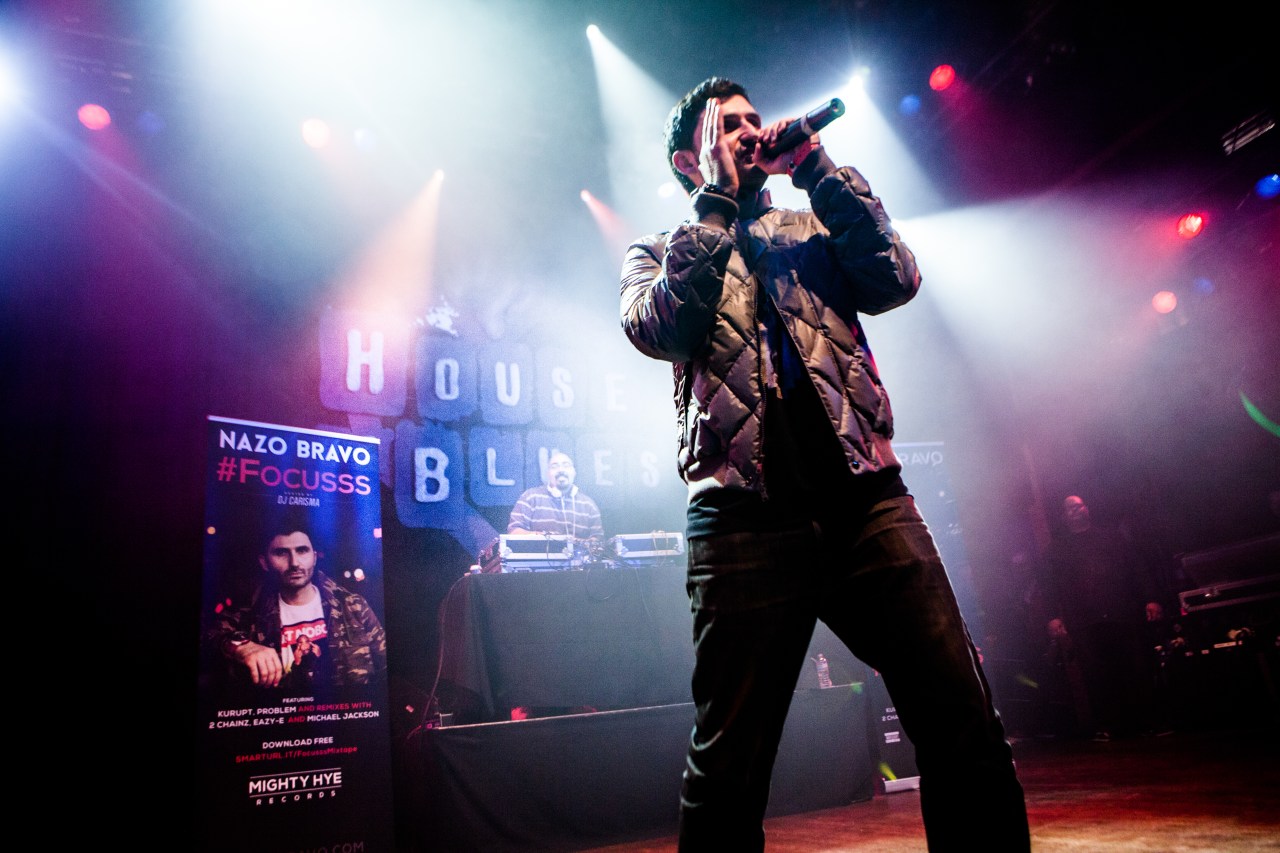 Nazo Bravo and Narek Mets Hayq: Addressing the ugly truths
Los Angeles–based rapper Nazo Bravo, whose parents were born in Armenia, traveled to his parents' homeland in 2014 to collaborate with the biggest name in Armenia's hip-hop scene: Narek Mets Hayk (given name: Narek Petrosyan.) Though they rap in different languages, they ask a similar question: What is happening to Armenia?
The song "No Lie" is a commentary on the decay of a once respectful and orderly society. It brings the taboo issues of prostitution, mafia, and the political system to light.  
[Nazo Bravo]
Flew 7,000 miles to watch my people's pain and struggles with my own eyes
It's Third World—that hooker used to be a pure girl
Making money then you get attacked, mafia style
If you don't pay up, pick your spot in the ground
Fake leaders say a prayer but in disguise for the devil
[Narek Mets Hayq]
Open your eyes, I've been speaking of these problems for years
There's no respect, there's no work
People are wandering trying to find their luck in the streets
How can this be the face of a nation?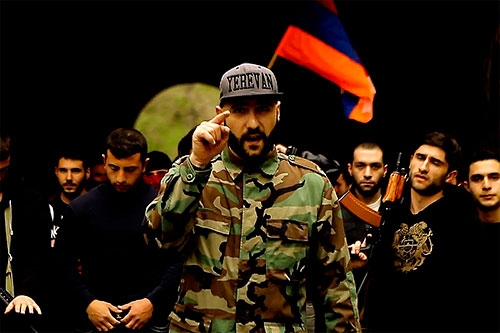 Social progress is "the essence of my music," says Bravo, also an actor. "Rap is a language of pain, and true hip-hop doesn't shy away from controversial topics."
He says it was a "unique moment" to collaborate with Narek Mets Hayq. The Armenia star also produced the beat, which, Bravo says, has a story in and of itself that the lyrics helped uncover.
"It felt right talking about these topics with guys who have grown up there and seen the struggles and issues with politics and poverty," says Bravo, who documented his time in Armenia in the web series Armenian-American.
"People need to be given the chance to make a better living so they can stay in the country to help build and cultivate it," Bravo says. "If there are no opportunities for you to live there as a young person, if even the basic necessities aren't in place, you can't blame them for wanting to leave."
One of the earliest hip-hop artists in independent Armenia, Narek Mets Hayq uses his platform to focus on the social change while encouraging support for the nation and its challenges, including the Nagorno-Karabakh war. In honor of the fallen soldiers and the people's right to self-determination, he recorded the song "Bruncqd Od" (Fists in the Air), a heart-stopping beat with a music video that pulls from news clips. Narek names the perished soldiers, singing: "We are here to stay and we are here to flourish." In a country whose people are outnumbered by and poorer than its neighbors, it's this fighting spirit that Narek offers to empower his country and its people.
"Music is a potent force if one knows how to use and present it," Narek says. "Through rap, within three to four minutes, I can put together a string of words to express myself and today's issues in order to reach the public."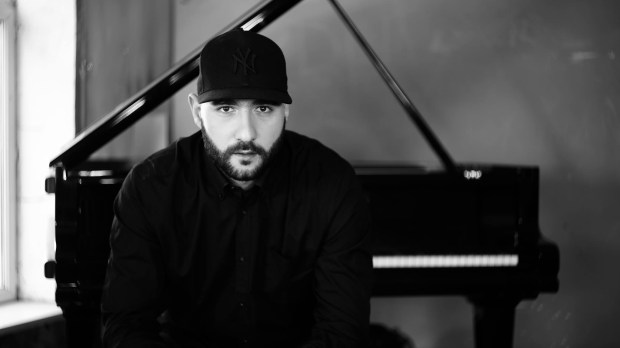 The effect of Narek's music may have manifested as the recent peaceful acts of civil disobedience on Yerevan's streets, in which citizens demanded a more transparent government. Artists like Narek and Bravo recognize their responsibility not only to preserve the past—quoting literary figures in their music, remembering war heroes and others killed in the Armenian massacre—but also to understand the power of their music to influence on the future.
"When you speak of Armenia, the genocide is the first thing that crosses one's mind," Sirusho says. "If you ask people about Armenian music, the first thing many will know is our instrument, the duduk, which sounds much like a cry. Do you see the connection?"