Tucked between Central Asia, the Middle East and Europe, with a rich ancient history, its own alphabet, and a turbulent past, this tiny but proud country boasts great brandy, food, jazz, art, and exemplary peaceful protests. Despite the many touristy experiences that can be had in Armenia, the country reveals its more enchanting side to those who dig into its stony landscape and connect with its quirky, open-hearted people. Amid the narrow streets, ancient relics and rowdy spirit, you might discover a piece of yourself you never knew you had.
What to read and watch:
It is impossible to speak about Armenia and its people without referring to the most painful page in its history, the killing of more than a million Armenians in 1915. The debate over the genocide remains one of the most bitterly contested legacies of World War I, as Turkey continues to deny that it ever took place. Memories of 1915 are ingrained in the psyche of the Armenian nation, and it is nearly impossible to meet an Armenian whose family hasn't been touched by the tragedy. The massacre has been depicted in film and literature, in stories that speak of loss but also survival and the richness of Armenian life.
The Black Dog of Fate by Peter Balakian
This 1997 memoir is particularly suitable for those who know little about the mass killing of Armenians. Pulitzer Prize winner Balakian masterfully guides readers through his early childhood in New Jersey and his grandmother's stories of persecution and survival.
Passage to Ararat by Michael J. Arlen
Arlen discovers his Armenian identity in a remarkable tale of reinvention, layered with journeys into the farthest corners of Armenian history, from antiquity through the massacre of Armenians in 1915, and ultimately to the tragedy that befell his father, a famous 1920s Anglo-Armenian novelist who kept his past secret. Passage to Ararat won the National Book Award in 1976.
An Armenian Sketchbook by Vasily Grossman
Throughout his career, Grossman tackled some of the worst mass tragedies of the past century, including the Holocaust, the Battle of Stalingrad, and the Holodomor. In between trips to silent church chambers and frenzied feasts, his ruminations on Armenia lead him to rummage through himself—which is what often happens when you wander through Armenia.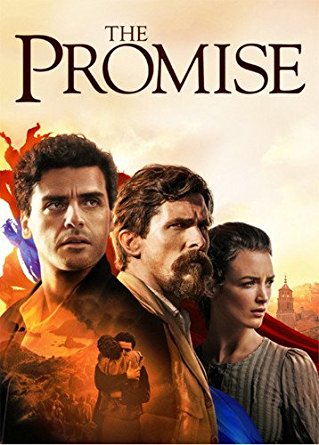 The Promise, directed by Terry George
Starring Christian Bale, Oscar Isaac and Charlotte Le Bon, this 2016 film takes place during the twilight of the Ottoman Empire and depicts the annihilation of its Armenian population under the guise of war. Visually striking and nuanced in its portrayal of Armenian families, the film received 55,000 one-star ratings on IMDb before it was issued in wide release, leading many to believe that there was an orchestrated campaign to deter moviegoers. (A separate movie, released around the same time and backed by Turkish investors, had a similar plot but was accused of whitewashing the genocide.)
Intent to Destroy, directed by Joe Berlinger
Academy Award winner Berlinger documented the campaign to discredit The Promise and delves into other efforts to deny there was an Armenian genocide in this 2017 documentary.
Hidden gems:
Mirzoyan Library, in the backyard of an old villa in Yerevan, boasts 19th century balconies, antique furniture, and a wonderful collection of avant-garde art books. Visit at night for live music and experimental DJs in the backyard.
Gayanei Mot (At Gayane's), a restaurant in an old first-floor Yerevan apartment run by a charming Armenian woman named Gayane. Little of the decor appears to have changed in the last 30 years, and the food is, of course, homemade. Order the traditional khashlama and homemade mulberry vodka. Gayane will play old Soviet songs on the piano and might even join you for dinner.
Villa Delenda, a 1906 Yerevan villa turned bed and breakfast. Once the private residence of a wealthy family of merchants, it houses original handmade Armenian rugs and ceramics. Swing by for a traditional Armenian breakfast, an omelet.
Dalan Art Gallery, a souvenir shop that leads to a garden that leads to a cafe that leads to a gallery that leads to an art studio that leads to a restaurant. Got all that? It's in an old reconstructed Yerevan house with a lush garden, wooden patios, and traditional Yerevan decor.
The open-air fish barbecue restaurant in Lake Sevan, even if you are just passing through. Stop for some barbecued trout and down it with a local beer like Kotayk or Kilikia. Any taxi driver will know which place is the best.
Know before you go:
1. Armenians are masters of civil disobedience. 
In recent years, young people have taken to the streets of Yerevan to voice their discontent with corruption and the oligarchy, and they're not afraid to use creativity and humor to get their point across. For example, in 2015, police used water cannons to disperse crowds protesting a hike in electricity prices. Demonstrators returned the next day with swimsuits and inner tubes. Armenian-American rock star Serj Tankian (lead vocalist of System of a Down) composed a theme song for the protests. Authorities eventually restored the old prices.
This spring, Armenians took to the streets to demand the resignation of former President Serzh Sargsyan, who after 10 years of ruling the country became prime minister in a move many said was a power grab. Protesters turned benches into blockades and played backgammon in the middle of the streets. They marched, danced, and filled Republic Square. Sargsyan stepped down on April 23, and opposition leader Nikol Pashinyan was elected the new prime minister on May 8.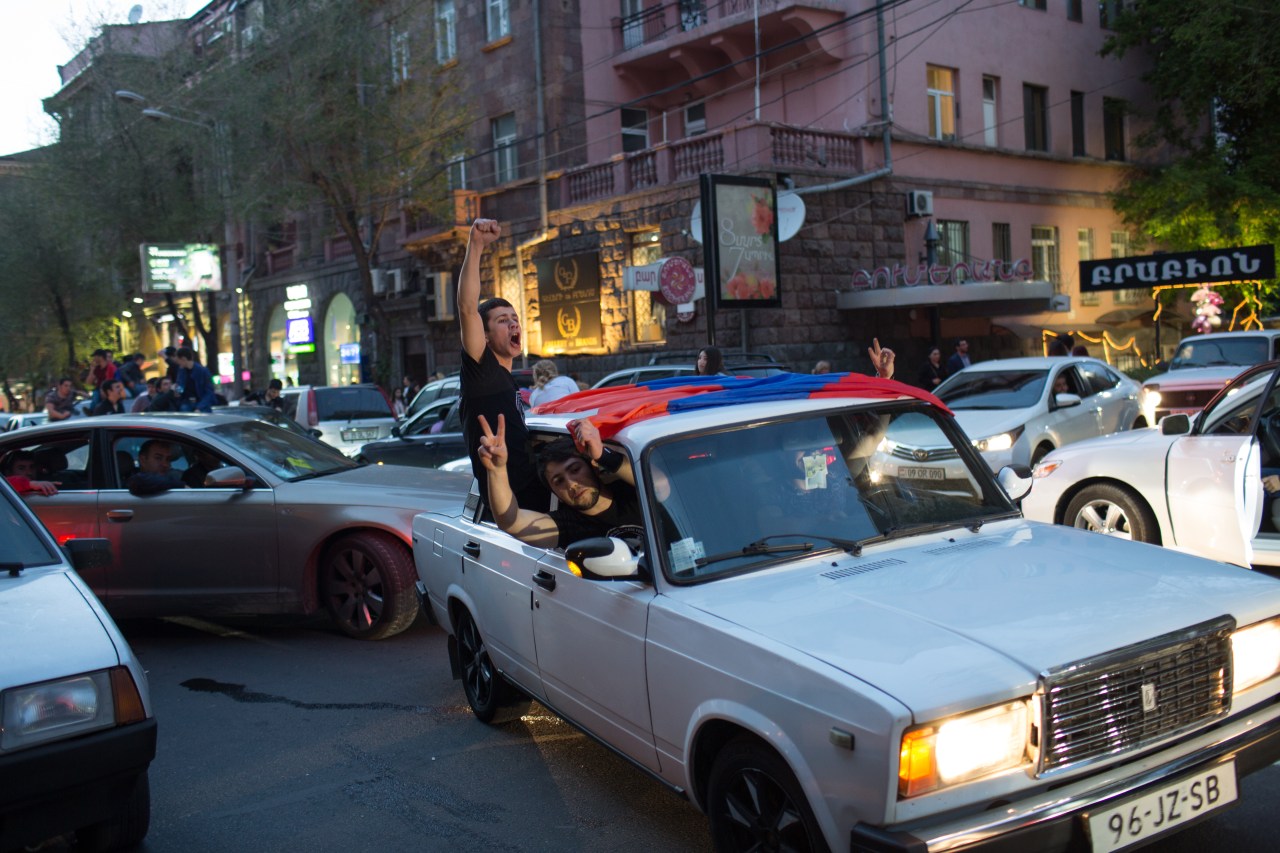 2. Armenians are storytellers.
Armenians are curious and inquisitive, especially about visitors and foreign lands, and they equally enjoy the flattery of having a complete stranger probe their history. Older gentlemen and taxi drivers are some of the most loquacious and can share tips and stories even the most experienced guides might be oblivious to. So ask away. At the end of the day, you may end up in someone's backyard eating khorovats (shish kebab) and toasting under the stars.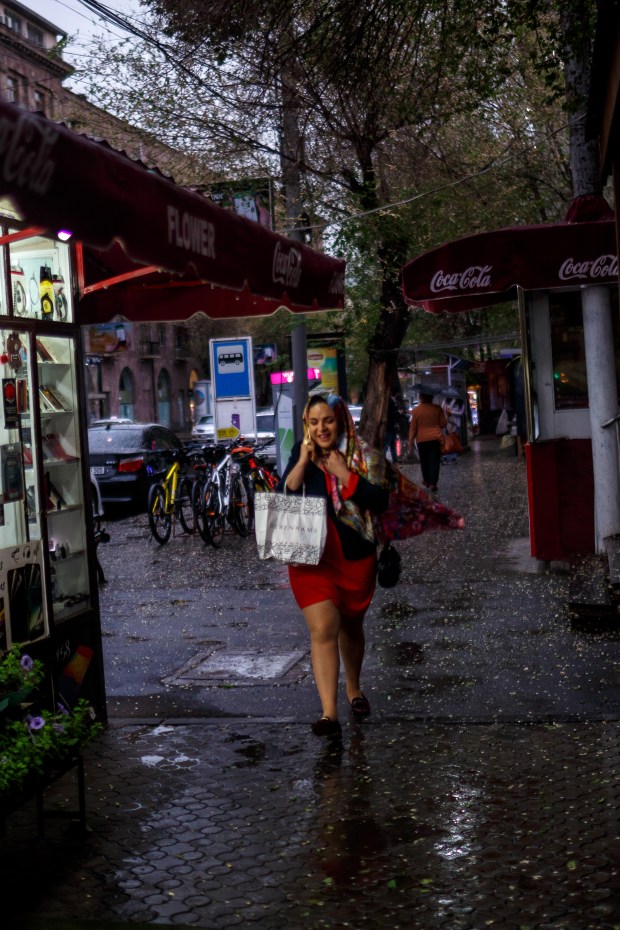 3. You may get soaked.
Vardavar is an ancient pagan water festival dedicated to Astghik, the Armenian goddess of love and beauty. After Armenia adopted Christianity in 301, the festival was integrated into the Armenian church calendar and is celebrated on the 14th Sunday after Easter, which means it usually lands on a sweltering day in July (July 8 this year). Good thing, since Armenians celebrate the day by splashing water on each other without permission, virtually anywhere they can reach someone with a bucket—in the street, in open cafes, under windows and balconies, even through car windows. Wear clothes you don't mind having drenched, and keep your phone in a water-tight bag. Pleas to be spared are usually ignored.
4. When in doubt just toast, "Eh."
Speaking of toasts, when you're invited to feast with Armenians, alcohol is inevitable. After numerous toasts from the host or the tamada (toastmaster), you'll be asked to recite one yourself. Tongue-tied? If so, simply toast "Eh." It is a universal Armenian expression that encompasses everything known and unknown to man—joy and tragedy, from the synergies that move the galaxies to the mundane happenings on earth. Your host and other guests will nod in agreement and gesture toward the sky as if you've delivered ancient wisdom.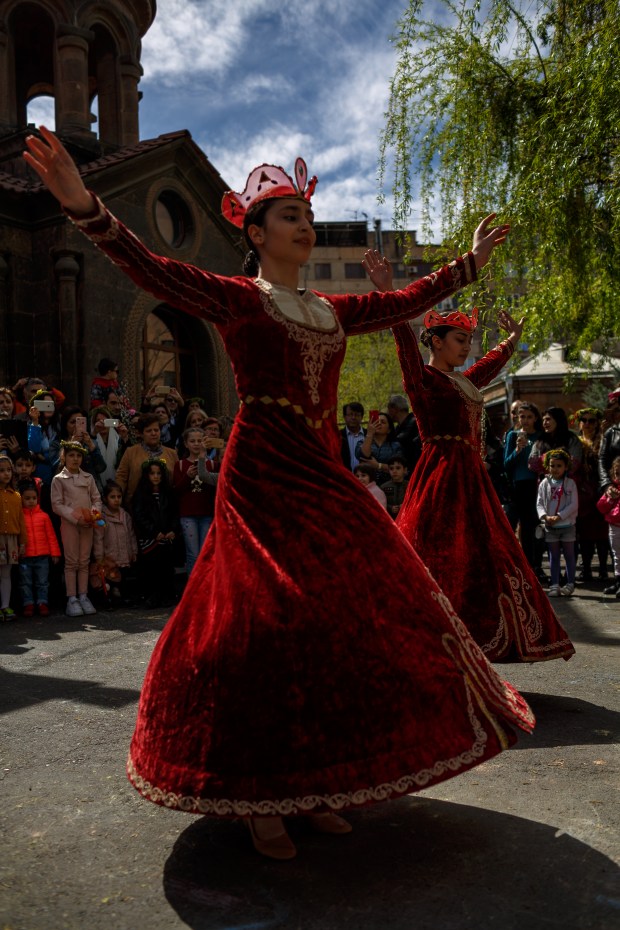 5. Armenians love festivals.
In addition to Vardavar are the mulberry festival in Goris, with homemade mulberry vodkas made by master distillers; the wine festival in Areni; the dolma festival in Armavir and Hnaberd; the sheep-shearing festival in Syunik; the barbecue festival in Lori; and bread, beer, watermelon, and taraz (traditional Armenian garments) festivals in Yerevan, to name a few. Festivals are packed and display Armenians' love for kef (a party).
6. The Kardashians aren't the only famous Armenians.
Armenians are very proud of the accomplishments of the diaspora, so go beyond just the Kardashians. Read up on French chanteur Charles Aznavour and chess grandmasters Tigran Petrosian and Garry Kasparov. Did you know Cher is part Armenian? Bonus points if you know about Hovhannes Adamian, who was instrumental in the invention of color TV, or Dikran Tahta, a mathematician who encouraged a young Stephen Hawking to pursue science.
7. Simple local foods shouldn't be missed.
When traveling through villages, buy some tonir lavash (flatbread) and matzun (fresh yogurt). Almost all village homes have a tonir, a fire pit where traditional Armenian lavash is made. You may be invited inside a tiny dingy room to watch the ancient process of breadmaking or to taste fresh organic yogurt made with local greens and herbs. Put it all together for a lavash wrap, an Armenian road trip classic.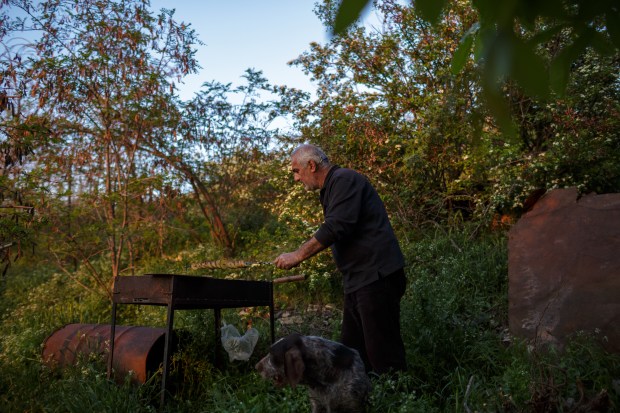 8. Two words: exceptional brandy.
Winston Churchill's favorite brandy came from the famous Ararat factory. Ask a guide there if you can see the collection room, where the rare, limited-edition bottles are kept. It's opened for extremely special guests, such as world leaders and Nobel laureates, but you can try your luck. If you succeed, the director of the factory (only he knows the combination) will open the guarded door and offer you a glass of one of the finest and rarest brandies in the world.
9. Take your hiking boots
Armenia is a land of mountains, and it is customary to have at least one hike through the rugged, scenic landscape. Some good hikes include Gosh Lake near Goshavank monastery. A narrow path leads through the thick (sometimes foggy) forest to a secluded mountain lake. Or go to Lastiver and take a horse to the riverbank, where you'll see stunning tree houses, wooden totems, ancient caves, and a waterfall. Take a dip.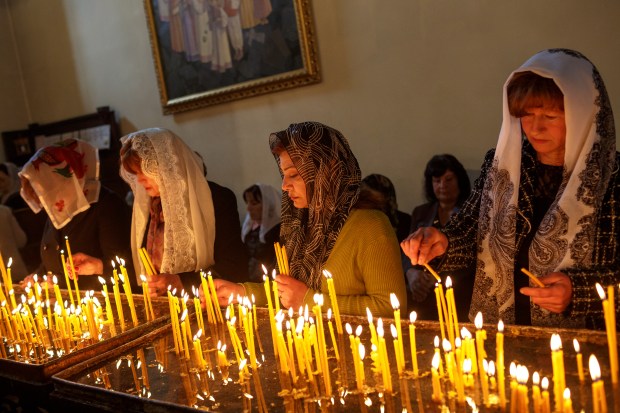 10. There's a secret underground.
Almost all churches in Armenia were built on top of pagan temples. While the temples were obliterated above ground level, their underground chambers often remain. If you go to the ticket table at the Etchmiadzin Cathedral in Vagharshapat, for example, and ask if the underground chamber is open, you might get lucky and be guided down to an ancient chamber with a fire pit and cold stone walls that once echoed the ancient hums of pagan priestesses.
11. Armenia is museum happy.
Almost all noteworthy individuals in Armenia have a house museum—essentially their house turned into a museum—dedicated to them. It is obligatory to visit at least one. At the more digitally savvy ones you might find a walking hologram of a poet or take a virtual reality tour through a work of art. Soviet filmmaker and dissident artist Sergei Parajanov's house museum has a collection of amazing peculiar artworks, collages, and handmade items. Walking through his house offers a unique opportunity to glimpse into the mind of this eccentric genius.
12. The jazz scene gets rowdy.
Armenia takes pride in its jazz, which filled the airwaves of the USSR beginning in the 1930s. Yerevan buzzes at night, when cafes fill with chatty guests, fervent piano keys, and moody saxophones. Find the small clubs, such as Malkhas Jazz Club, named after the star piano player, a gray-haired legend with magic fingers, or the cozy Ulikhanyan club for the ethnic Armenian jazz experience.