If you find yourself (like Paul Simon before you) "standing on the corner of Lafayette, state of Louisiana," wondering where to spend your time, chances are you're harboring a few stereotypes. And although images of muddy water, fierce alligators, and wily locals aren't completely off base, taking it all at face value could mean missing out on what makes this scrappy community one of the happiest places in the United States.
Superlative accolades aside, Lafayette was built up by the oil industry and the University of Louisiana. It's between New Orleans and Houston and serves as the cultural hub of the meandering coastal prairie and marshlands known as Cajun country.
In case you're not familiar, the Cajun people—descendants of the Acadians, Catholic French settlers of Canada's maritime provinces who were expelled during the French and Indian War—can make a roux as thick as their skin and famously turn just about any surface into a dance floor. Now a new generation of natives is redefining what it means to be Cajun. Simultaneously embracing and defying clichés, they're putting a modern spin on everything from food to music and even faith. Where else will you see folks lining up outside a movie theater or Mardi Gras festival to get their confession heard by a priest in a converted ambulance?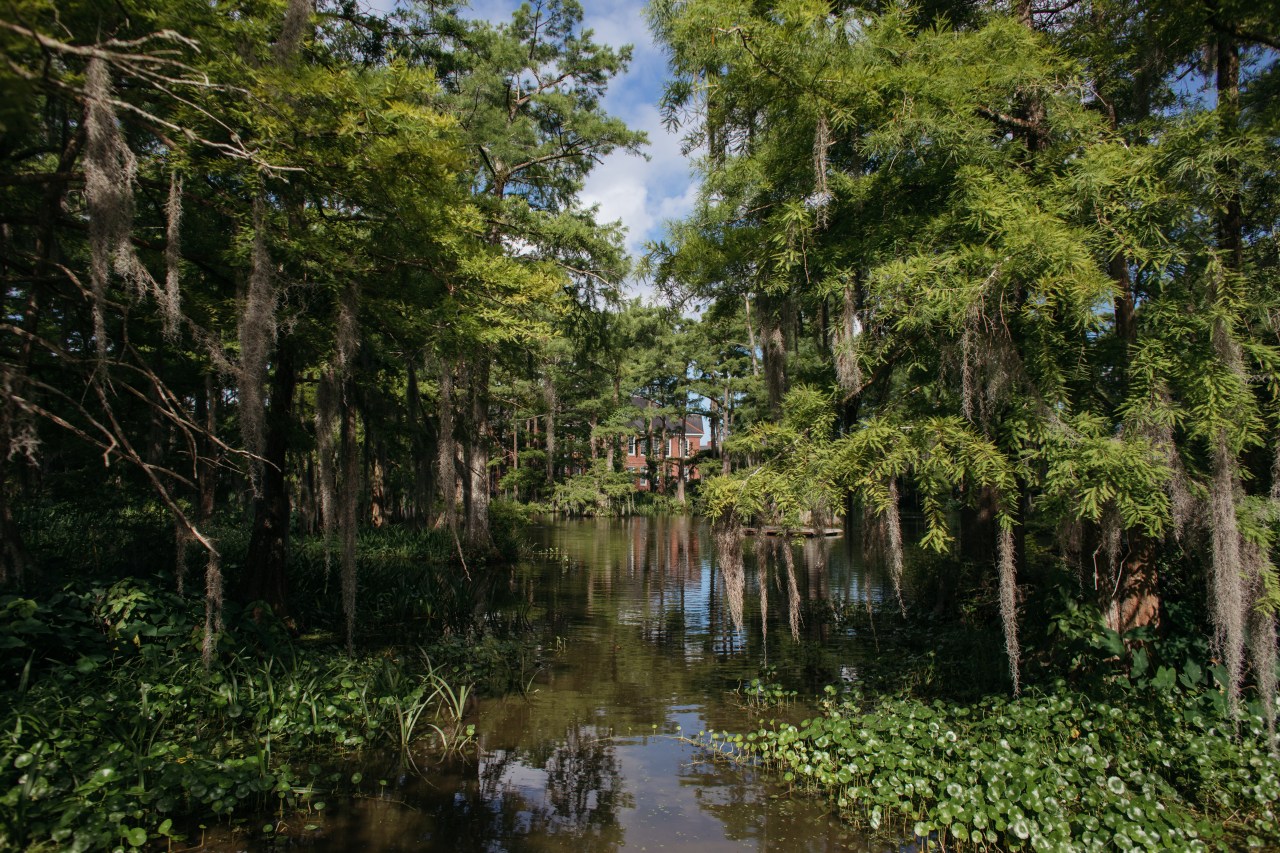 So whether you're looking to feed your mind, body, or soul, it's worth taking the time to discover something unexpected here. And let's face it, once you sink your teeth into that first link of boudin, nothing else really matters.
I know you came here to eat. (Don't worry, we'll get to that.) But while you're in Lafayette, it would be a shame to start your day any other way than by visiting what John Cena referred to as "the Fenway Park of gyms." Taking up 20 acres, Red's was founded by Red Lerille, a former Mr. America, and has been a city institution for more than half a century.
A day pass will set back an out-of-towner only $15, and at the very least, it will help you rationalize future indulgences. Even if you're not tempted by the smorgasbord of fitness options, you can grab a cup of dark roast Community Coffee (a Cajun cult classic) at the second-floor bar and look down on an early morning tennis match.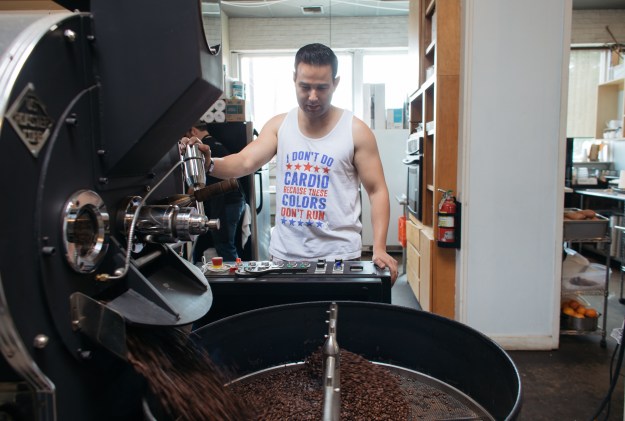 As the bells of the historic Roman Catholic Cathedral of St. John the Evangelist toll from across the street, make a breakfast pilgrimage to Johnson's Boucanière, a venerable stop on the Cajun Boudin Trail. Build your own biscuit with one of the house specialty meats and grab a cup of locally roasted coffee to enjoy on the porch. While you wait, listen for locals exchanging greetings in Cajun French, read the walls of notepad reviews from all over the world, and browse a curated selection of some of the best local music.
After you've packed up a few links of boudin to go, cross to the church grounds to marvel at one of the oldest live oaks in the country. The tree's octopuslike branches spread more than 210 feet across.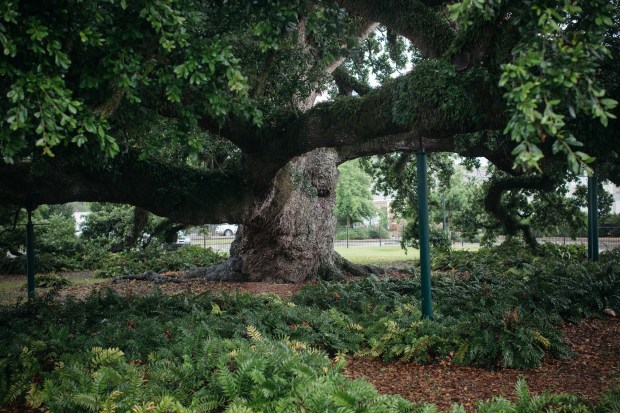 A driving tour of Lafayette will likely leave you frustrated—or lost—thanks to urban sprawl and a bayou that snakes through its residential core. Better to experience the city by boat, the Cajuns' preferred method of transportation anyway. Lafayette Parish Bayou Vermilionville District and the Jean Lafitte Cultural Center offer fact-filled group boat tours of the Vermilion River by appointment.
Gliding down the bayou in a traditionally built boat named Cocodrie (French for "alligator"), you'll learn how the area was settled by Native Americans and Acadians. Although guides don't necessarily seek them out, you may see a few large gators, along with plenty of other wildlife and indigenous trees.
If a swamp tour is on your bucket list, check out Lake Martin's Cypress Island Preserve, a quick 8 miles outside town. Local outfitter Pack & Paddle leads daily expeditions by kayak.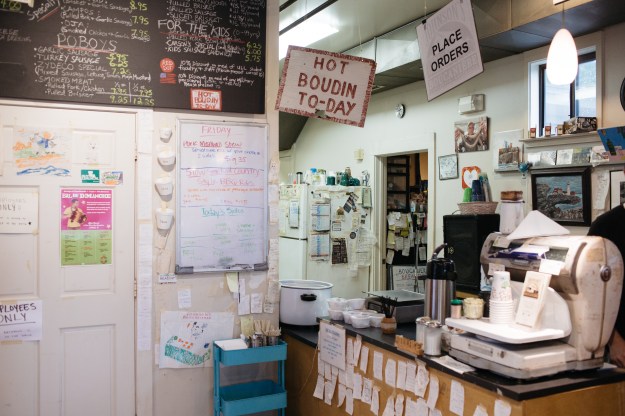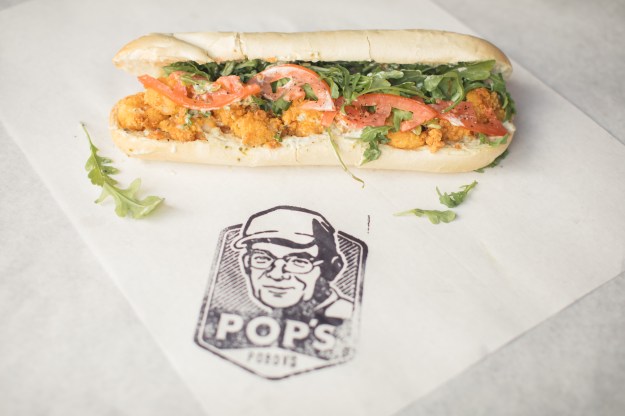 Your Cajun food checklist isn't complete without the requisite lunchtime po'boy. Nominated by Bon Appétit as one of America's best new restaurants in 2016, Pop's Poboys continues to please crowds with locally approved riffs on the classic sandwich.
Although you can't go wrong with fried shrimp or catfish, chef Collin Cormier says he's particularly fond of the Darlene, filled with meatballs slow-simmered in gravy. Once you've picked your poison, do like the locals and wash it down with a bottle of Swamp Pop sugarcane soda.
1:30
pm
Jefferson Street stroll
Between Main Street and Cypress Street
Get Directions
Leave your car parked at Pop's and stretch your legs on a stroll down Jefferson Street. Home to the annual Festival International de Louisiane, Lafayette's downtown features open amphitheaters where residents flock throughout the year to hear free concerts and dance in the streets to home-brewed Cajun and zydeco hits.
Window shopping along this main drag gives you a glimpse into an eclectic mix of locally owned shops and bars. Recommended stops include Genterie Supply Co. Sola Violins, Hub City Cycles, Acadiana Center for the Arts, and Parish Ink. Pause just before the railroad tracks at Rêve Coffee Roasters for an afternoon caffeine fix.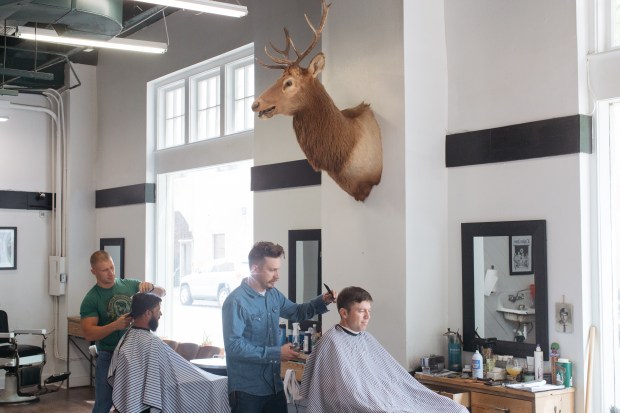 3:30
pm
Paul and Lulu Hilliard University Art Museum
710 E. St. Mary Boulevard
Get Directions
A short drive from downtown, at the intersection of the city's Oil Center and University of Louisiana campus, sits the Paul and Lulu Hilliard University Art Museum. Before stepping inside, take a minute to appreciate the juxtaposition of the museum's two buildings: one built by legendary Louisiana architect A. Hays Town in 1968 to resemble a traditional Greek revival antebellum home and the other a sleek modernist structure built in 2004.
The gallery space offers a handful of thoughtfully curated exhibits that highlight local and international artists. Upcoming shows, for example, include work by Salvador Dalí and a celebration of Town's architecture.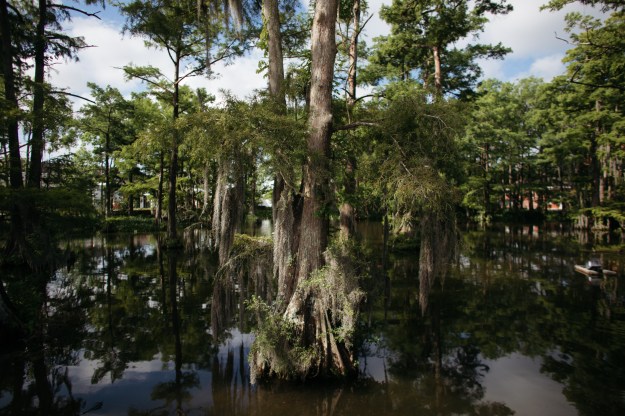 5:00
pm
Cypress Lake
Hebrard Boulevard between St. Mary Boulevard and Boucher Drive
Get Directions
Since you're already on campus and may still need to meet your alligator quota, walk a few blocks down St. Mary Boulevard and take a right on Hebrard. In the courtyard of the university's student union, you'll find the school's very own swamp, known as Cypress Lake.
Majestic bald cypress trees and Spanish moss make for an ideal photo op. The real draw? You're almost guaranteed to spot some gators sunbathing with their turtle companions on wood planks near the center of the lake. No airboat required.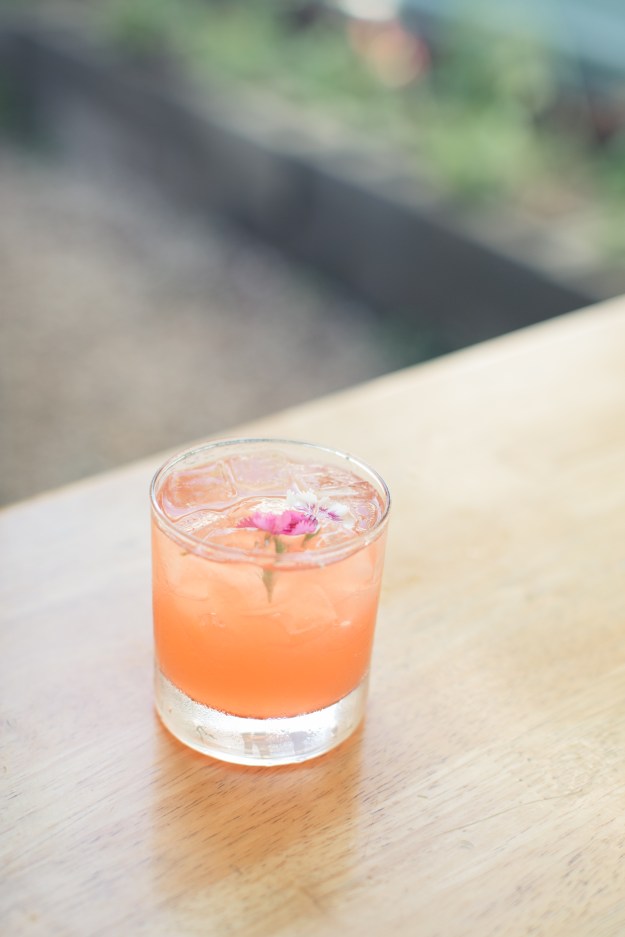 It's happy hour. Save yourself a trip through the drive-through daiquiri line, and opt for one of the city's best cocktails in one of its oldest neighborhoods. Located in the Saint Streets (where the roads are named for various saints) near the university, the namesake eatery serves a farm-to-table menu, craft cocktails, and microbrews.
Ask the bartender to make you one of the specials, and if you're hungry, sample some small plates on the front porch. The restaurant often features performances from local musicians, so if you're lucky, you might also catch a show.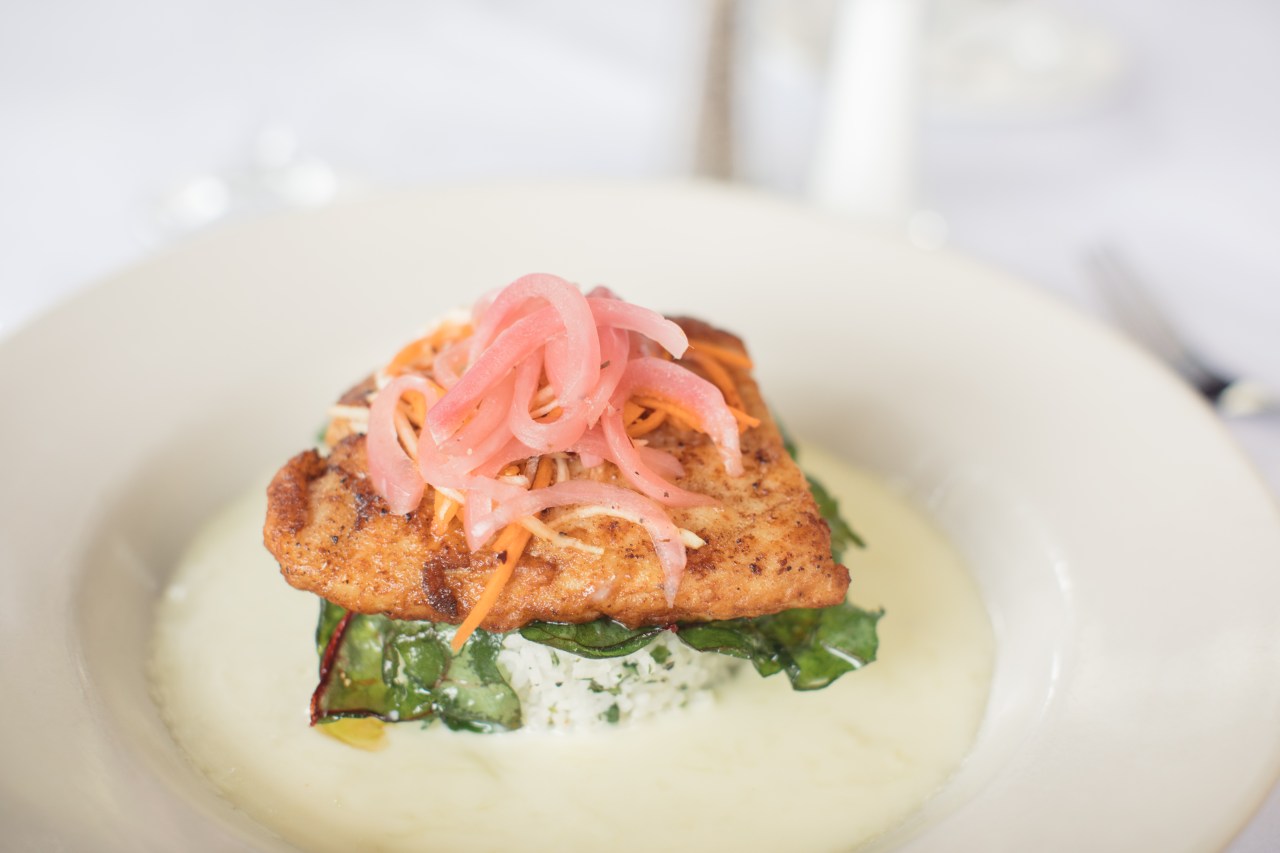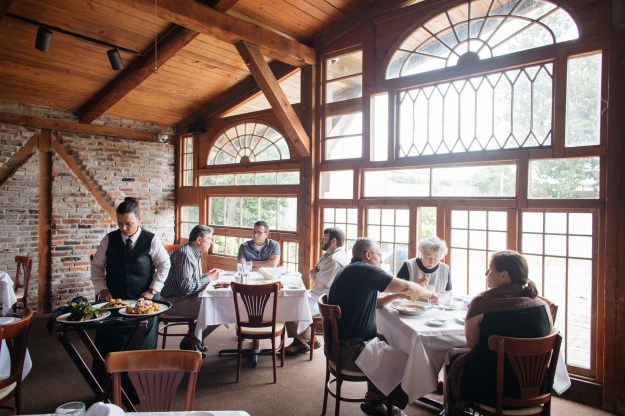 If you ask most Cajuns, they'll likely say their favorite supper is rice and gravy at their mama's house. The next best thing (and a decidedly fancier option) is a white tablecloth meal at Café Vermilionville, in a landmark building dating back to Lafayette's earliest days. The special-occasion restaurant serves traditional gumbo, alongside plenty of seafood specialties.
If you find yourself visiting during crawfish season—peak months are usually March, April, and May—I highly recommend scrapping any other plans to beg, borrow, or steal your way into a backyard crawfish boil. You can also order boiled crawfish by the pound at Dwight's Restaurant or at drive-through crawfish shacks throughout the city.
End the day dancing away any of your remaining worries at this hostel-turned-honky-tonk that attracts world travelers and residents alike. With a steady live music calendar Wednesday (Cajun jam night) through Saturday, the back porch dance floor is as unpretentious as it is infectious. No matter who's playing, you'll bear witness to the lifeblood of Cajun culture, and if you play your cards right, you'll return home with blisters on your feet and a smile on your face.